Americans love ice. We like it in our water, our Cokes, our cocktails and even the most stalwart of hot beverages, coffee. In certain parts of the country, to be served a drink in a restaurant (remember that? Throwback!) without ice would be considered the epitome of rude. A cold beverage is not a luxury in America—it's an expectation.
In a new consumer survey by OnePoll on behalf of Bosch, 51 percent of 2,000 American respondents identified themselves as "ice-obsessed," estimating that they consume up to 116 glasses of ice per month or nearly 36 pounds, adding up to over 400 pounds of ice per year. "People have such strong opinions on ice and they want to talk about them," says Cara Acker, Bosch's senior brand manager. "People care about the texture and the taste of their ice. It's tangible and it's emotional. The frustration when they go to the fridge and there isn't ice in the machine, people hate that experience. It definitely ignites something passionate in consumers."
To kitchen designers, the results of the survey are not that surprising. "My clients and my appliance dealer could talk for 10 hours about ice makers," says Jim Dove, whose Short Hills, New Jersey–based firm Dove Design Studio specializes in kitchen remodeling. Ice makers, whether freestanding or integrated into a refrigerator, are an integral part of most kitchens. "Besides the range, the ice maker is the appliance my clients care the most about," says Dove.
Matthew Quinn, the founder and principal of Design Galleria Kitchen and Bath Studio in Atlanta, says that nearly 80 percent of their kitchens include a freestanding ice maker and that the ice itself is of much higher concern to clients than the brand. "It's all about the shape and size of the cube," says Quinn. "For most people, the ultimate luxury is pellet ice, but we have to ask, 'Are you going to use it for tea or for bourbon?' Because you don't want that for cocktails. So, we might even suggest installing two types of ice makers—one for the kitchen and one for a butler's pantry or bar."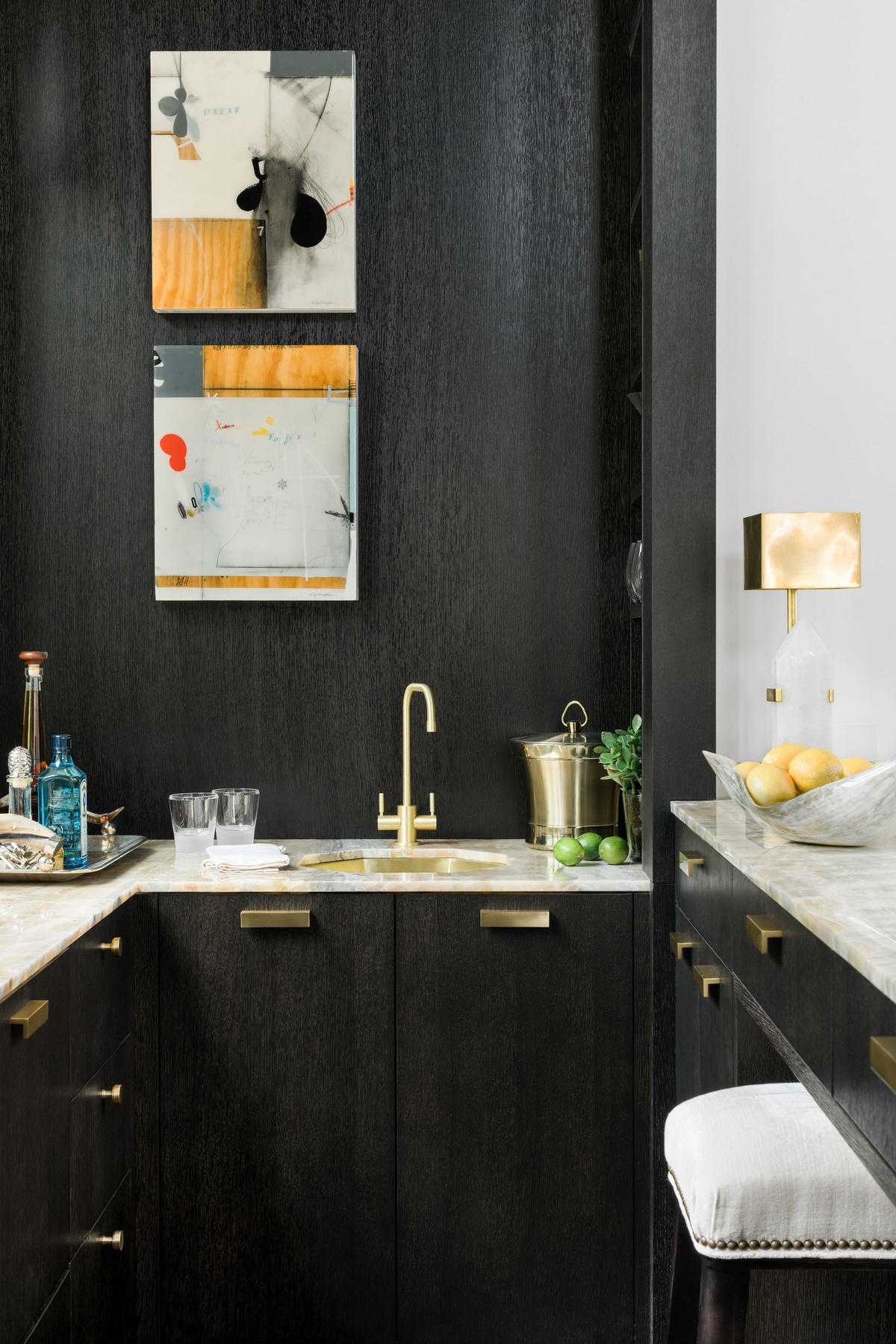 At the showroom, Quinn's team has acrylic molds of the cube that each machine makes, which is usually what seals the deal. "I have one super-high-end client, but she loves the KitchenAid ice maker, which is by no means the fanciest," says Quinn. "But, to her, that machine makes the perfect ice."
Another striking statistic from Bosch's survey: Over half of all respondents (56 percent) said they will not drink water unless it's cold, and 53 percent said that having no ice available means they simply drink less water. It makes sense then that Carisha Swanson, the market director at House Beautiful, reports that in her research on appliances, the most common complaint she sees about refrigerators involves the ice machines. "For a family of four, the average built-in ice maker in a refrigerator just doesn't make enough ice to keep up," says Swanson. "Or, even if it's a smaller household, if you have people over, by the second round of drinks, all your ice is gone."
Fed up with the ice maker in her own builder-grade fridge, a few years ago Swanson (a self-professed ice snob), bought the countertop Opal ice maker from GE, which can produce up to 24 pounds of little, crunchable cubes a day. "It's like the kind of ice you get from Sonic—the best," she says. "It's a game changer for apartment dwellers. Forget an Instant Pot, get yourself a countertop ice machine."
While choosing the right ice maker can be a fussy process, the machines themselves are equally finicky, breaking down frequently. "They need the most maintenance, from descaling to changing filters—they need to be serviced quite regularly," says Quinn. He's had at least 10 clients come to him in need of a remodel as a result of an ice machine that flooded the kitchen, buckling the floors. Dove dedicates an entire meeting before installs just to appliance education, a large chunk of which goes to stressing how to take care of the ice machine.
The clarity of an ice cube is equally important to the discerning shopper as its shape and size. Integrated ice makers are often cloudy because, once they freeze, they sit in the freezer with other materials, and the minerals in the air impact the clarity. In a freestanding ice machine, the ice is constantly melting and refreezing. "It's more like the formation of an icicle, just layers of freezing on top of each other to create a beautiful effect," says Dove.
Acker says that the shape and size of the ice is something that Bosch's research and development team spends a lot of time on. Their built-in refrigerators currently make a pyramid-shaped cube, which is meant to melt more slowly, keeping the drink cooler without watering it down. "Ice is a simple pleasure," she says. "But it really does bring a moment of joy."
Swanson credits the craft bar scene in New York for teaching her the importance of the right cube for the right drink. "I'm a big bourbon fan, and you just can't have small cubes for that, because they melt too quickly," she says. "I'm still using ice molds for my cocktails, but there are a bunch of appliances on the market now that are making the perfect, clear ice spheres that you see in cocktail bars." She mentions a countertop machine from FirstBuild and even a French door refrigerator from Signature Kitchen Suite that can make them, putting the old frosty-hued crescent cube to shame.
"Ice is something that everyone has an opinion on, whether they've given it much thought or not," says Swanson. "We all have a preference and a reaction to different kinds of ice. Brands have started to understand that there is an affinity for this and they're making appliances that tailor to that."
Homepage photo: Adobe Stock