Who doesn't love a showhouse? Those gorgeous, over-the-top rooms that are more avant-garde than livable are like catnip to design lovers. For people outside the industry, participating in a showhouse may seem like a quick, fun side project for a designer, but the reality of putting together a room that makes a statement takes a whole lot of work.
When it came time to begin work on House Beautiful's second-annual Whole Home Concept House last spring, the magazine's editorial director, Joanna Saltz, saw a unique opportunity to demystify the process and invite readers to follow along—from flipping through fabric swatches to tile installation. "There is so much that goes into making a house beautiful—and frankly, most of the time we only get to see the finished product," Saltz tells BOH. "I thought it was important to show every piece of that incredible undertaking."
In conjunction with the opening of the Whole Home Concept House in Nashville this week, House Beautiful is launching a 10-part YouTube series called "Building the Dream," with each episode following one of the 10 interior designers who contributed to the house. "Each designer has their own point of view and their own reasons for making their decisions—plus each room is so different—so it made perfect sense to turn each space into its own episode," says Saltz.
The project and the series bring wellness to the forefront: Built by Castle Homes with input from Wellness Within Your Walls, an organization that focuses on creating healthier homes by using eco-sensitive, non-toxic and sustainable materials, the home's designers were tasked with making rooms that were not only pretty, but also could actually contribute to the homeowner's wellness. "It's what they do in their everyday lives as designers—it's just not something that you always get to see take shape in a showhouse," adds Saltz.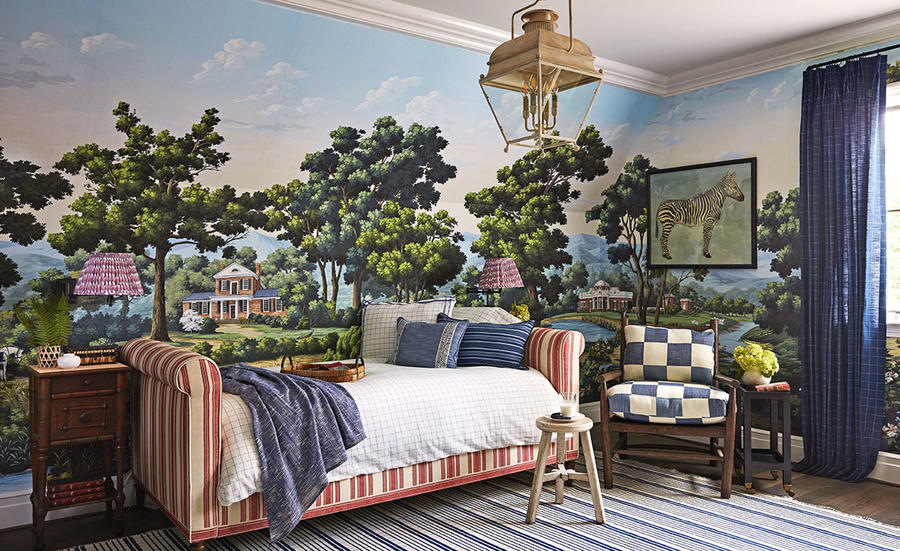 Hosted by the magazine's senior editor and market director, Carisha Swanson, who visits the designers at different steps throughout the process, the series lets readers in on the in-between moments that don't always make it onto the pages of each issue. "We are a conduit for ideas and inspiration—and part of that should include the inspiration of responsibility," says Saltz. "Our audience needs to be more thoughtful about the decisions they make in their own homes—the state of our planet demands it—and we can show them that responsible decisions can also be really beautiful."
The series is the first of several in the works for the legacy title. "We're laser-focused on bringing true design and the work that goes into it to the forefront," says Saltz. "We experience a lot of TV that's related to home ownership, but watching that painstaking creative process come to life isn't something most people get to see."
The House Beautiful Whole Home Concept House opens to the public this Friday, October 18, and runs through November 3. Proceeds will benefit the Nashville Symphony.
Homepage photo: The exterior of the House Beautiful Whole Home Concept House | David A. Land, courtesy of House Beautiful