It's a sign of the times when an awards show as big as the Golden Globes experiences technical difficulties amid pandemic programming hurdles, yet in the business world, the market saw its best day since June. Stay in the know with our weekly roundup of headlines, launches and events, recommended reading, and more.
BUSINESS NEWS
For those keeping track of supply chain backups, there's another one to add to the list: foam. Severe weather in the Gulf Coast has led a number of chemical producers to declare force majeure, which provides exemption from contractually bound allocations under unforeseen circumstances. As Home News Now reports, several foam producers were forced to temporarily cease production due to frozen chemical pipelines—which in turn limits the amount of raw material they will be able to deliver to manufacturers. Companies like Ashley Home Furniture have issued letters to retailers predicting disruptions that could limit bedding and upholstery production, while others have already extended their lead times in anticipation of additional delays.
Home furnishings platform The Landing has announced a $2.5 million seed round led by Palo Alto, California–based Cowboy Ventures, reports Crunchbase. The Landing marries a direct-to-consumer startup interface with a database of retail furnishings, adding a social component and in-house product offerings, as well. The funding will be used to build out the company's staff as it develops these new features.
David B. Sewell, president and chief operating officer of Sherwin-Williams, has announced his resignation, effective March 12. Sewell will transition to paper and packaging company WestRock, which he joins as CEO.
Meanwhile, furniture manufacturer Theodore Alexander has named industry veteran Ed Teplitz as its new president of North America, reports Furniture Today. Teplitz will succeed former president Neill Robinson, who was recently named president and CEO of Legacy Classic Furniture.
Amid staggering lead times and manufacturing delays, the International Textile Alliance has created a consolidated list of product sold by its members that is available on-demand for manufacturers. The Quick Ship Showcase includes American Silk Mills, Crest Leather, Crypton and Swavelle, among others.
President Joe Biden has repealed an executive order signed last December by former president Donald Trump that mandated a neoclassical architectural style for all newly built federal buildings. The order, titled "Promoting Beautiful Federal Civic Architecture," criticized brutalist design and cited classical architecture as the "preferred" style, reports Curbed.
For small businesses that accept credit card payments, this one's for you: With a surge of online spending, companies like Visa Inc. and Mastercard Inc. are planning to raise their swipe fees come April. According to The Wall Street Journal, such fees have caught the attention of state lawmakers, with new bills calling for interchange fees (as they're called in the finance industry) to be calculated on sales before taxes, lessening the burden on merchants. As they stand currently, fees are assessed on the total sales charge, including taxes.
A number of traditional retailers have been incorporating "buy now, pay later" (BNPL) financing options into their e-commerce platforms in hopes of luring younger customers—among those recently added to the list are Macy's, Neiman Marcus and Gap Inc. According to The Wall Street Journal, the pivot will come with initial losses, as the new payment plans pose a risk to the revenue from store-brand credit card fees, in addition to fees that retailers pay to BNPL companies like Klarna, Affirm and Afterpay.
The lumber industry has seen a boom from the surge of renovations and construction projects in the U.S., which has brought sawmills a sizable profit—but lumber farmers have been left in the sawdust. As reported by The Wall Street Journal, it remains a buyers market, and timber growers are selling logs for lower prices than have been seen in decades, while finished lumber is experiencing a run-up in pricing from increased demand. Meanwhile, many timber farmers haven't yet recovered from the housing bust in 2007, which saw many mills reduce the size of log that they would process. "There aren't enough of the oldest, thickest trees to justify scaling mills for them," write correspondents Ryan Dezember and Vipal Monga. "Many of the biggest trees went from fetching top dollar to being mashed into paper and cardboard for much less money." When the housing crash cut off demand for wood, trees kept growing, and lost their value as a result.
Virtual gallery platform Eazel has announced a $1.5 million Series A investment led by Seoul-based venture capital firm InterVest. The funding marks the VR company's first major capital injection, which will support its expansion into the London and Hong Kong markets, the launch of Eazel magazine and a wave of new hires.
LAUNCHES, COLLABORATIONS & PARTNERSHIPS
The Design Museum Everywhere has launched a new training program, Diversity in Action, which seeks to create a more equitable design industry and workplace. This new educational resource contains material on how to build and foster diverse teams, improve company culture and prioritize inclusivity in the design industry.
Chicago-based interior designer Kara Mann has released a spring collection through CB2. The assortment of contemporary home decor ranges from a Volakas marble kitchen island and a wool-upholstered sofa to a concrete coffee table and glass stemware.
Crate & Barrel Holdings has launched a new trade program for its three brands: Crate & Barrel, CB2 and Crate & Kids. The program will offer a 20 percent trade discount and dedicated concierge team, as well as nearly 20,000 3D product models to support designer renderings and floor plans.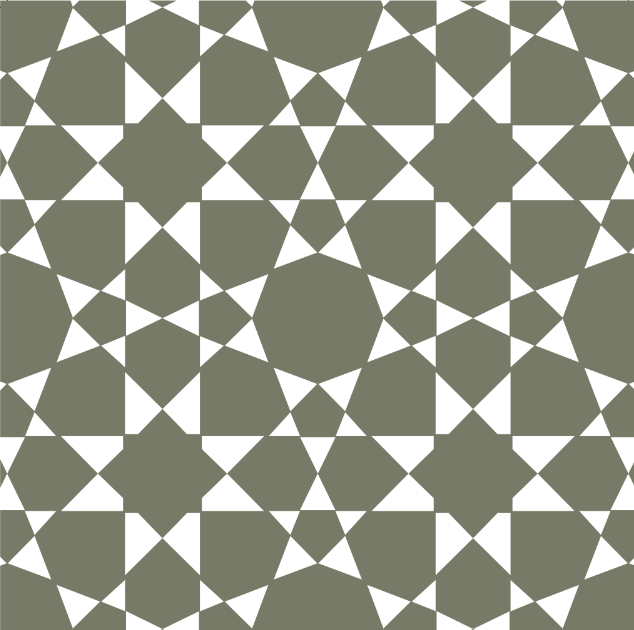 Courtesy of Chasing Paper
Milwaukee-based wallcoverings brand Chasing Paper has announced its first line of peel-and-stick floor tiles, a new category for the company. The inaugural collection features six prints inspired by traditional tile patterns.
Fabric house Schumacher has rebranded its newspaper turned design magazine, The Bulletin, to Frederic, named for founder Frederic Schumacher.
Home furnishings brand Cloth & Company is debuting in the outdoor category through a partnership with photographer Gray Malin. The collection features a number of pillows in lighthearted patterns.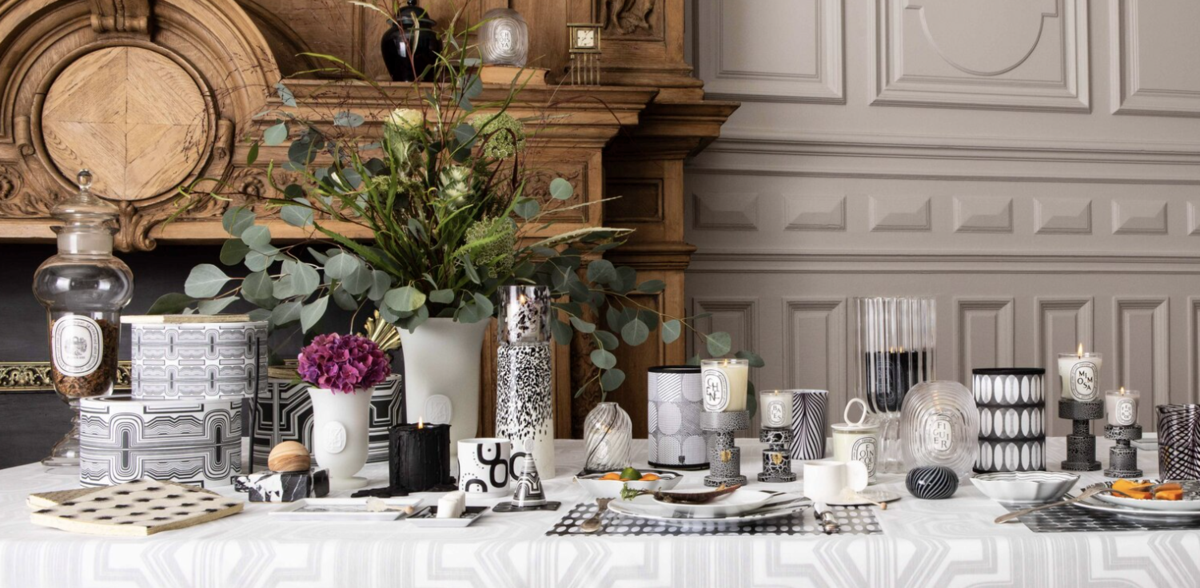 Luxury fragrance company Diptyque has released Entertaining Geometry, a new collection of tabletop and home decor. The monochromatic line features decorative dinner plates, drinkware, vases and more.
SHOWROOM REPRESENTATION
New York–based wallcoverings and fabric designer Sarah Von Dreele is now being carried at Thomas Lavin in Los Angeles. With representation in the Southern California market, Von Dreele now has a presence across the state, having signed with Hewn Showroom in San Francisco this past fall.
RECOMMENDED READING
There's a marketing lesson to be taken from the streetwear and lifestyle brand Supreme, whose boldface logo makes an irreverent appearance on, well, just about everything. From hoodies and kayak paddles to, now, a Vitra Panton Classic chair and a Smeg mini fridge. Supreme has long walked the line between fashion and lifestyle—here's a short history of its greatest home goods hits.
Residential real estate has been on a tear this past year, and a number of home-buying startups are benefiting from the buzz. According to Crunchbase, billions of dollars are being invested in these new companies as potential buyers look for new, user-friendly ways to purchase homes. Companies like Doorvest, Divvy Homes and Propertymate are seeing capital flow in, and while a number of first-time homeowners are in the throes of buyer's remorse, there are plenty still who are looking for punchy new ways to purchase a new house.
In a partnership with Vox Media's offshoot Vox Creative and RV manufacturer Escape, Ikea has launched a model for prefab residences through its Tiny Home Project. The 187-square-foot home boasts a suite of sustainable features, including Ikea furnishings and cupboards made from recycled plastic. Curbed takes viewers through a virtual tour of the space.
From American Home Shield is a new virtual exploration of past Oval Offices, beginning at the Taft administration up through Biden's presidency. While there is a side-by-side comparison tool, the whole article moves through each space, noting the decorative choices made by each president.
CUE THE APPLAUSE
Last week, Luxe Interiors + Design announced the firms on its 2021 Luxe Gold List, which recognizes leading designers across five categories: architecture, home building, interior architecture, interior design and landscape architecture. To view the list of honorees, click here.
The New York School of Interior Design has awarded its first Diversity in Design scholarship to Chazzten Pettiford, who is working toward her MFA in Interior Design.
Three NYSID students have been awarded 2020 International Design Awards, which celebrate exceptional designs, promoting emerging talent across different sectors of the design industry. Rocio Casabella was awarded a silver medal in the museum, exhibits, pavilions and exhibitions category for Museum of Mechanical Toys; Violette Chartock won a silver medal in the retail, shop, department store and mall category for Unwind Retail Experience; and Fei Wang won a gold medal in the same retail category for Flowing Fabric, a store concept designed for Danish textile brand Kvadrat.
Bienenstock Furniture Library has named the winners of its 2021 student design competition for furniture and interior design. Anna Bibikova of the University of Houston won first place for Manta, her chair design, while Yufei (Serena) Zhong of Savannah College of Art and Design won first place in the interior design category for her project Thorn Records.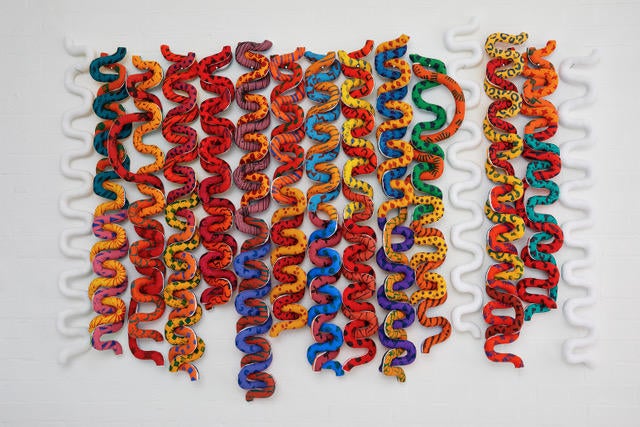 Courtesy of Brookfield Properties Crafts Council Collection
British textile artist Anna Ray has been awarded the Brookfield Properties Crafts Council Collection Award at this year's Collect art fair for her works Weave and Capture. Both will be acquired by Brookfield and exhibited beginning this summer at 99 Bishopsgate and Aldgate Tower in London.
IN MEMORIAM
Hal Ainsworth passed away on February 11 after a brief illness. In 1978, Ainsworth and his partner of 50 years, Winton Noah, turned two successful Atlanta antiques businesses into the beloved multiline showroom Ainsworth-Noah, a mainstay at the Atlanta Decorative Arts Center that grew to encompass 40,000 square feet of furniture, antiques, lighting, wallcoverings, carpets, fabrics, accessories and fine art. An avid gardener, consummate entertainer and renowned tastemaker, Ainsworth will be remembered for his passion for the design industry and the impeccable floral arrangement he designed for the showroom.
Homepage image: A living room featuring the Moon Pendant by Kara Mann for CB2 | Courtesy of CB2