When we think of industries ripe for disruption, we tend to think of the obvious examples: the bloated, old-school pockets of the economy padded out with middlemen and inefficiencies. Anyone who has ever waited in vain for a livery car to show up at 2 a.m. can tell you that Uber was a no-brainer—and anyone who has ever paid $600 for a pair of glasses can see (pun intended) the value of Warby Parker. Photography, on the other hand, doesn't seem like an industry on the verge of a seismic technology-driven shakeup.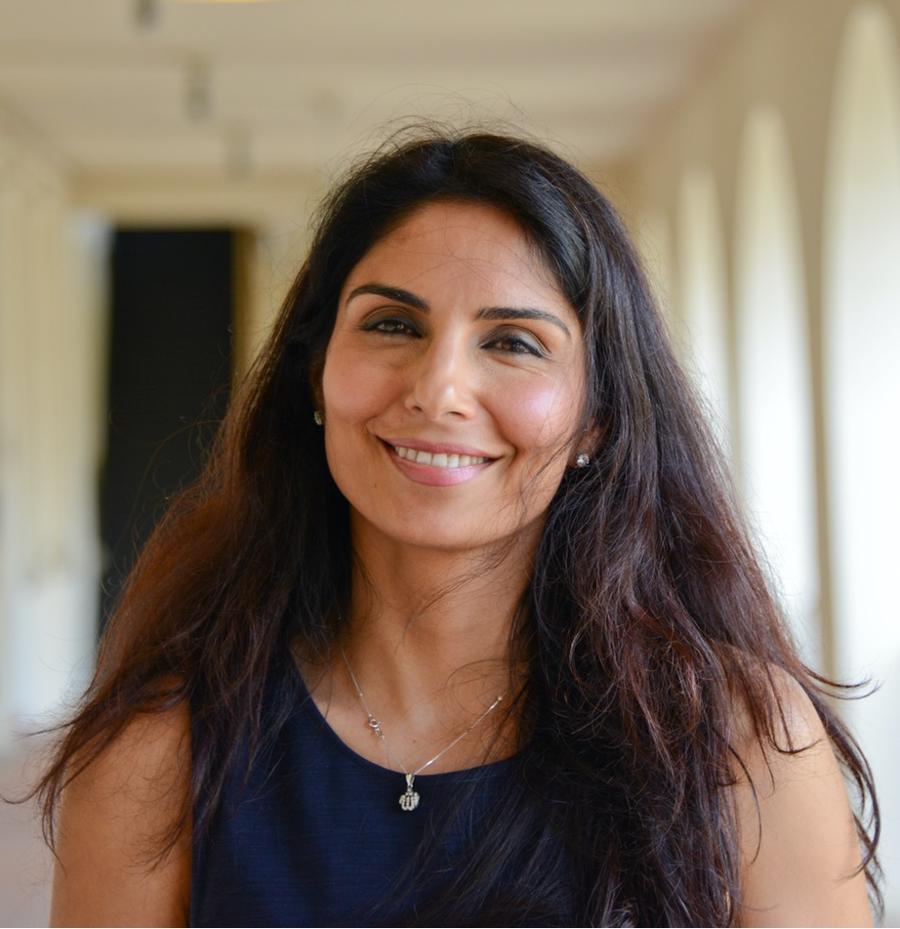 However, to hear Amra Tareen—the founder of 3D modeling startup ALL3D—tell it, traditional photo shoots sound like remnants of a Paleolithic period. "Whether you're a small brand with 60 SKUs or a big retailer with thousands, you need photography to sell online," she explains to host Dennis Scully on the latest episode of the Business of Home podcast. "Let's imagine you're selling a chair with multiple different materials and leg types and colors. To photograph that, you would have to create all different variations of that chair; you need a physical sample. I've heard of photo shoots that just take a couple of days [and] cost $10,000."
And that's only for a small brand. For a large retailer, the expense of shipping products to a studio, hiring a crew to deal with logistics, a well-paid photographer and stylist, catering for the shoot, and retouching after the fact can run into the hundreds of thousands. And the resulting images are useless after a season—especially if the product is a dud.
The disruptive magic bullet, says Tareen, is 3D modeling. Using digital tools, brands can commission photorealistic imagery of their catalog before even constructing samples, then place the product into computer-generated lifestyle shots to use for marketing. If the rendering is good enough—poof!—there goes the cost of building samples and staging elaborate photo shoots.
The technology itself has already existed for years. However, it's always been expensive, which helps explain why mega-retailers like Ikea and Wayfair are among the few home brands that have heavily invested in 3D modeling. However, Tareen believes that as the technology evolves rapidly, it's only going to get better and cheaper, and will soon become as ubiquitous as ride-sharing and direct-to-consumer eyeglasses.
On the latest episode of the podcast, she explains how her company is poised to take advantage of this shift, how the newest iPhones will change everything, and the long-term role of AI in design.
Listen to the episode and check out some takeaways below. If you like what you hear, subscribe to the podcast here. This episode was sponsored by Resource Furniture and Universal Furniture.
SMARTER PHONES
Part of the reason 3D models are so costly is that brands have to use expensive handheld scanners to capture an accurate recording of a product, then pay for artists to translate that data into a viable model. Tareen says that Apple's forthcoming iPhone 12 will include a lidar (depth-perceiving) scanner as part of its lens array. In layman's terms, that means users will be able to take quick, easy pictures that capture 3D data—which can then be used to help create a 3D model. "Once they put it on the world-facing side on a stronger camera, people are going to use that to scan the world," says Tareen.
MACHINE LEARNING
Even with better scanning sensors, it's going to take some time before iPhones can take perfect 3D scans of real-world objects. What Tareen's company does is take the data provided by their customers and hire human renderers to complete an incomplete picture: filling in textures, fabrics, shadows and the little details that are missed. Her competitive advantage, she says, is machine learning. ALL3D is developing an algorithm whereby a computer "watches" a human renderer fix an image. Over time, the computer comes to "learn" how to better generate a photorealistic image, and can do more of the work, making costs more affordable.
AI IN DESIGN
It's all well and good to apply machine learning to generate better 3D product models. But how soon does Tareen see AI replacing interior designers? It depends on the designer. "If a designer has a template that they use for most of their designs, then I think they should be concerned about machines learning faster and becoming more efficient," she says. "But if a designer's always at the cutting edge and is always exploring new trends and giving that specific, personalized feel, then the designer could go from doing 100 percent of the work on a project to doing 20 percent. The more tedious work [that's taken] off a designer's plate, it gives a designer more creativity. Machine learning is going to give us our time back."
Homepage photo: An apartment designed by Skyline Furniture using ALL3D's modeling platform