Kids' rooms often tend to be silos, existing in their own realms full of colors and patterns that are incongruous with the rest of the home. Things that would never fly in a carefully decorated living room, like a plastic chair emblazoned with the face of the latest Pixar hero, are allowed in a child's room (so long as it stays there). While there have always been design-forward, aesthetically pleasing options for children's furniture, they tend to be expensive, and if you aren't working with an interior designer, it can be difficult to know where to look for such pieces. But that has started to change in recent years as the breadth of styles and price points in the category has begun to expand.
With the help of Instagram and Pinterest, discerning parents have become more design-savvy and are seemingly less willing to sacrifice their personal style in the nursery or playroom than they used to be. Brands like RH, Crate & Barrel and West Elm have taken note and are producing children's furniture that fits into their overall brand aesthetics, meaning parents don't have to settle for a primary-colored plastic play table, but can instead get a miniaturized version of something they might buy for themselves, which can sit comfortably in any room without feeling out of place.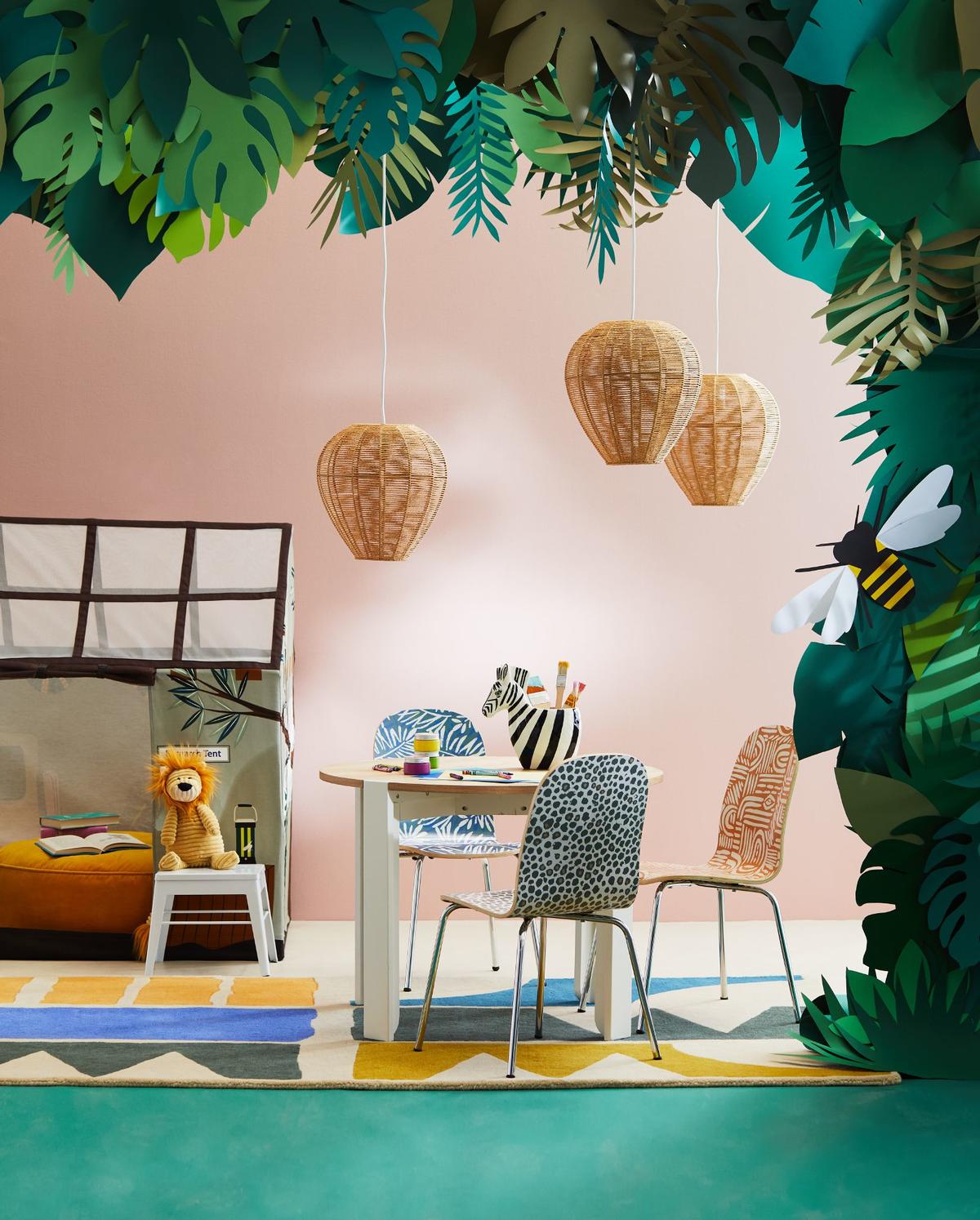 Courtesy of Crate & Barrel
The growing success of the children's furniture category has led big-box stores to licensing deals with major names from outside the design world, from a Pottery Barn Kids collection with fashion designer Monique Lhuillier to the Crate & Kids collaboration with animal behavior expert Jane Goodall to Drew Barrymore's Flower Kids line at Walmart.
The growth of the kids' home product category has been mirrored by a burgeoning consumer interest in content focusing on design for elementary-school-age children. Take the recent launch of Domino Kids, an annual edition of the shelter magazine dedicated entirely to family living, which featured Barrymore and her daughters as its first cover stars. "We've been talking about doing an issue like this for a long time and were already in the process of putting the issue together when lockdown happened," says Tracy Cho, the general manager of Domino Media Group. "We knew there was a white space for design and living specifically with and for kids. One of the things that we found was missing: So much content in this space focuses on nurseries or teens, but there's a gap in between and we think there's a lot of content that can be created focusing on that age group."
If the category was already expanding, the pandemic accelerated its growth, with parents and kids coexisting at home for months, and online learning turning bedrooms and dining rooms into classrooms. "When the lockdown started in March, I quickly realized that I didn't want my kindergartner spending her whole day at the dining room table," says David Mawhinney, founder of the Brooklyn-based children's furniture brand Franklin+Emily. "She needed a dedicated space that meant it was time for school."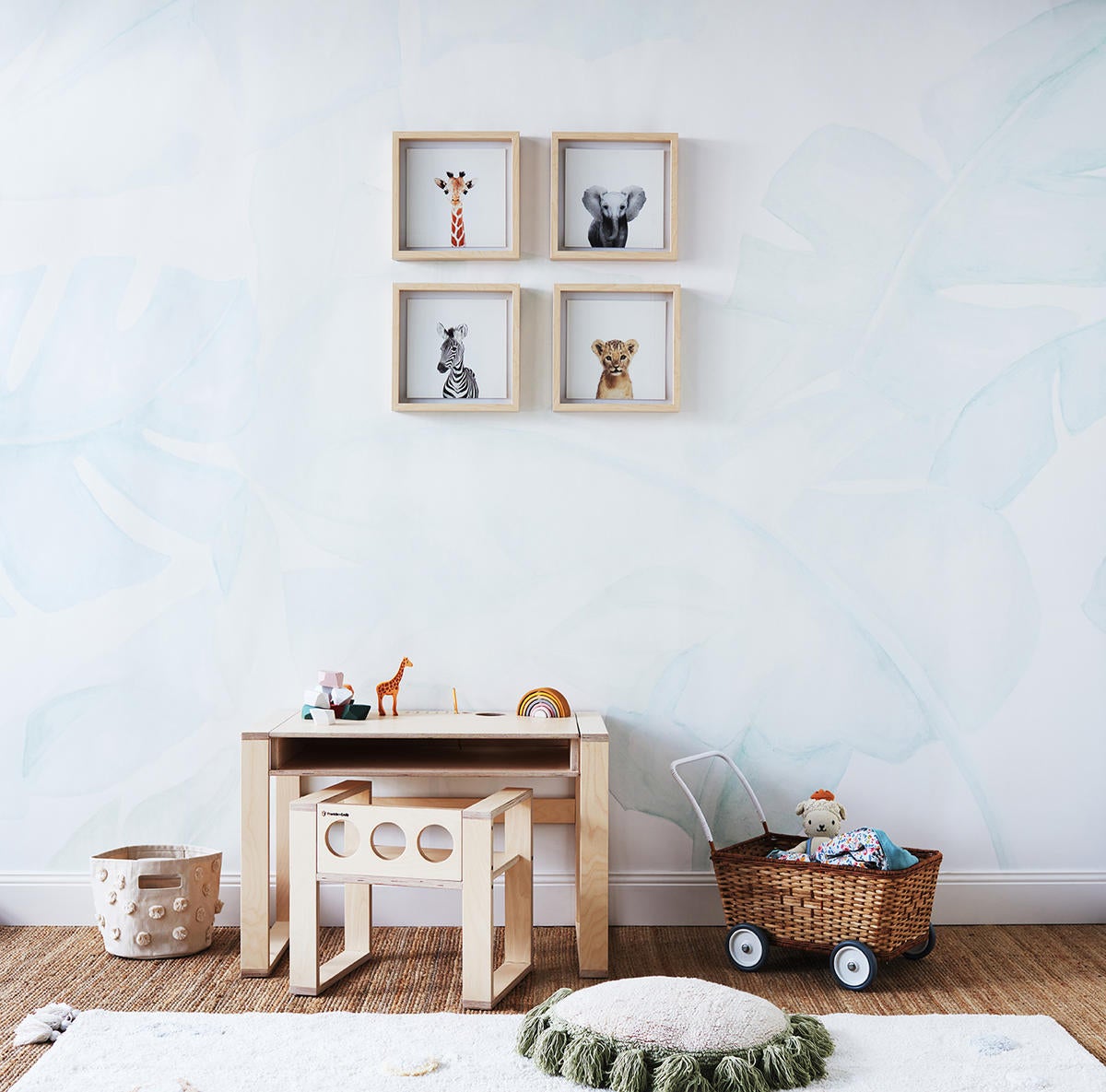 Courtesy of Franklin+Emily
He designed a desk and chair set for his daughter, and soon after, rolled the pieces out on the Franklin+Emily site. Between the desk and another pandemic-inspired creation—the adjustable Learning Tower platform, which lets kids safely stand at counter height to help with cooking—Mawhinney says that the digitally native company saw a 400 percent increase in sales. "People are spending more time at home and their needs are changing, but they still want beautiful options," he says.
Interior designer Leanne Ford, who recently launched a children's collection for Crate & Barrel, feels that children are just as hungry for well-designed pieces as their parents are. "Now more than ever, we have access to so much inspiration, and we want every part of our homes to be special," she says. "But I also think the kids are more invested in decorating their rooms and using [the process] as a creative outlet. I've seen kids making cool Zoom backgrounds and pin boards and doing their own room tours."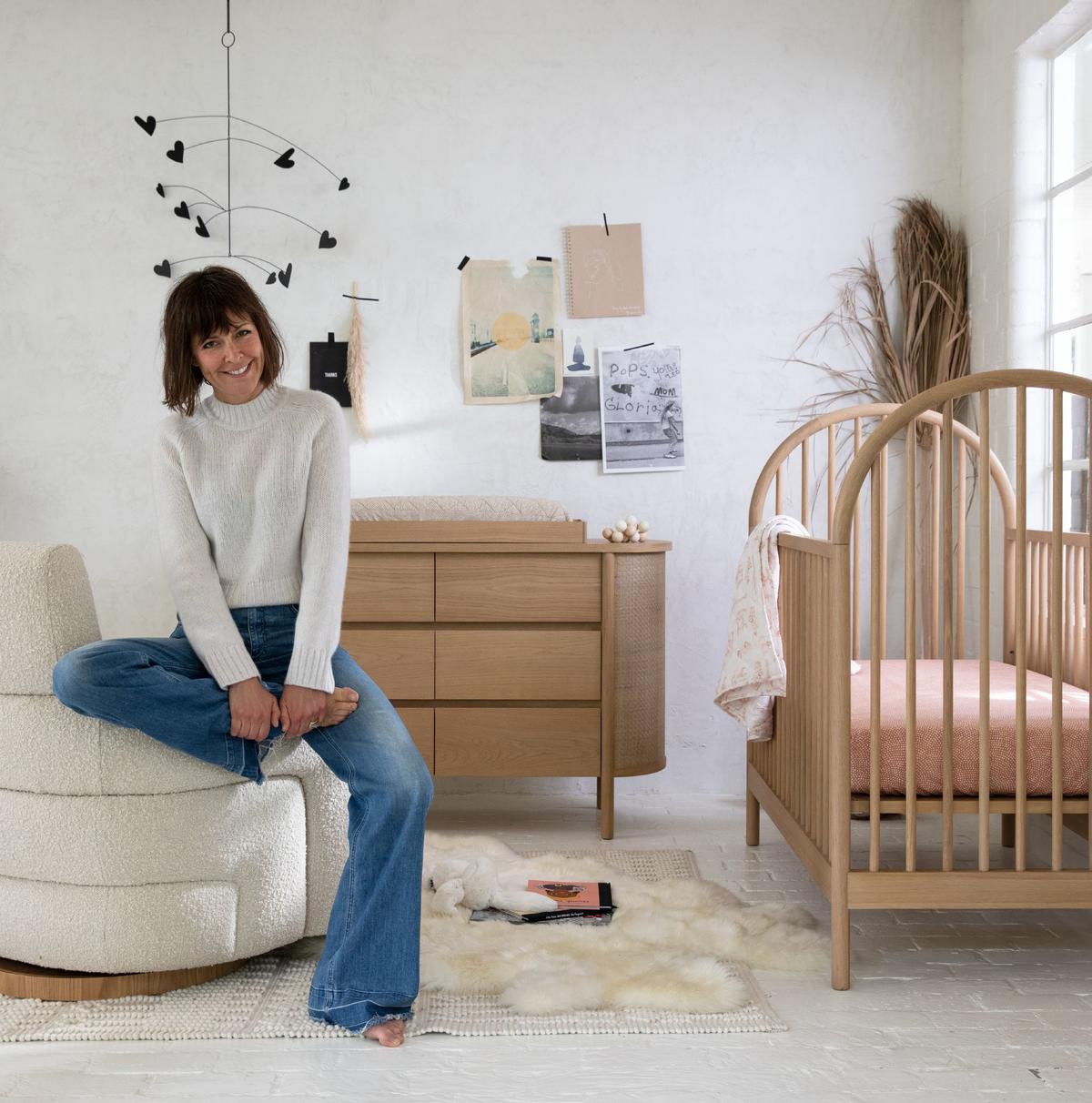 Courtesy of Crate & Barrel
In addition to wanting good-looking furniture, parents are now more concerned with choosing pieces that can grow along with their kids and are made sustainably. "The way that, 10 years ago, people started really looking at what was going into the food they eat—whether it was non-GMO or organic—parents are now turning that attention to the furniture their kids are living with," says Mawhinney. "Is it safe? Is it sustainable? What's the brand's mission? They want to know why it's better than going to Ikea."
Lora Appleton, the founder of New York children's furniture gallery Kinder Modern, also reports that she has seen consumers become more conscious over the past few years. "People definitely want to know where things are made and what they're made out of, but they also want to know about the company in new ways, like: Does it support political causes that you don't agree with?" says Appleton. "It's important for people to know that they can enjoy these pieces with their family for years to come and not throw it out after a few years."
Mawhinney sees a benefit to well-designed children's furniture beyond function and aesthetics. "We have the ability to teach kids about good design at an early age," he says. "Kids aren't given enough credit, but I've seen how they take pride in pieces they like. They show them off when people come over. I see the way my daughter's eyes light up when I bring a new piece home from the shop, and I want all kids to feel that excitement."
Homepage photo: Leanne Ford for Crate & Kids | Courtesy of Crate & Barrel