CB2 is kicking off 2021 by releasing its first ever "Next in Design" report, a comprehensive projection of the interior design trends that will shape the home over the next year. The brand surveyed more than 900 interior designers from its Design Trade program to gather insight into what products and materials are most in demand from their clients.
The report found four major design trends based on internal expertise and designer responses: bold, maximalist statement pieces; a desire for stylish outdoor furniture; mineral-inspired color palettes; and a demand for more organic, sustainable materials. "We're always looking ahead to what's next, which is why the trends surfacing this year are things that have been informing not only our current collection but what's to come throughout the year," says Samie Barr, vice president of marketing at CB2. "The materials, colors, silhouettes and influences are reflected in the products we have available to shop right now, and this trend report serves as our exclusive behind-the-scenes peek at our ever-evolving inspiration."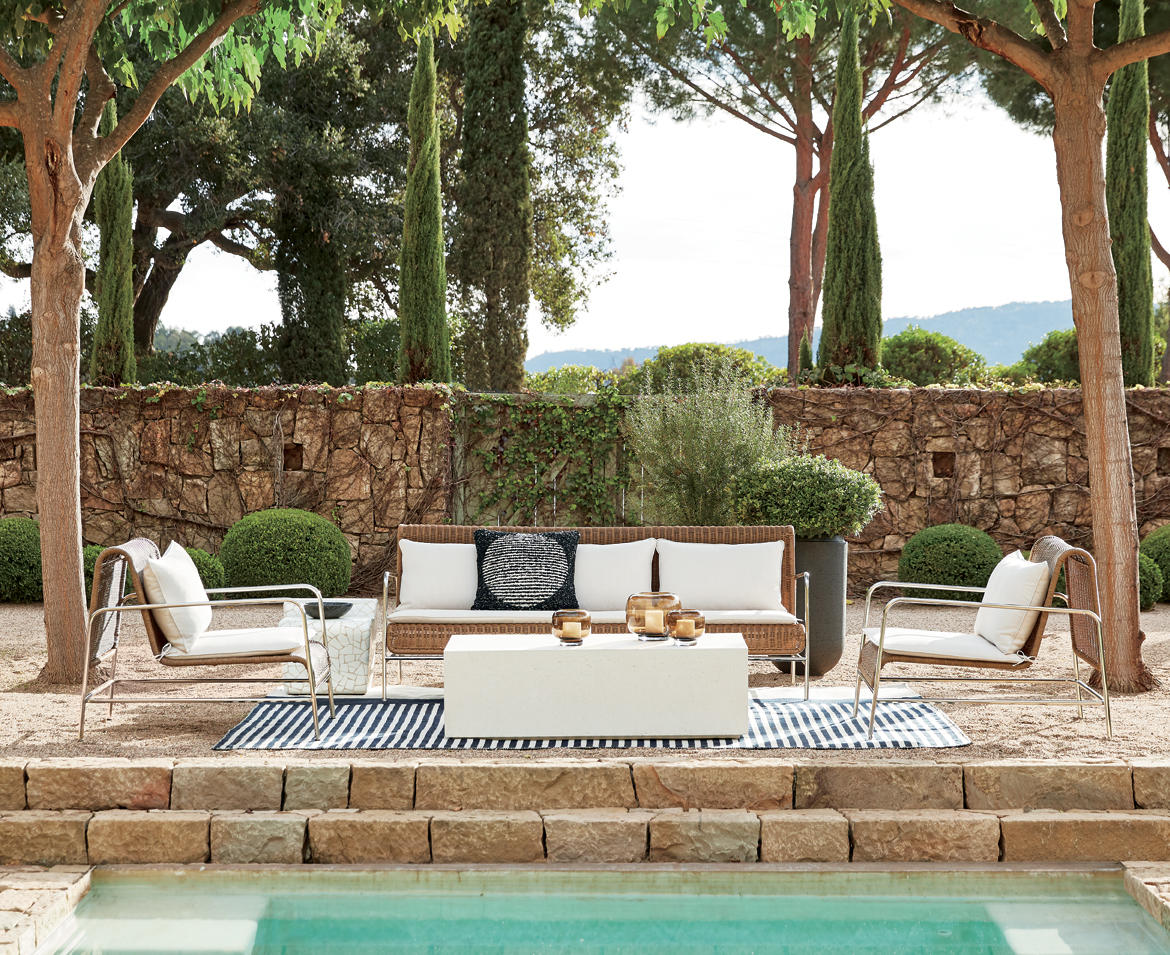 There's a fine line between chasing trends and valuable market research—and CB2 president Ryan Turf is keenly aware of that. "Truthfully, I'm not big on trends," he writes in the letter that opens the report. "I like to push my team toward a continuous state of evolution. For us, that means digging in, uncovering the 'now,' and challenging ourselves to instead do what's 'next.'"
The report reflects that sensibility, compiling consumer behavior and designer insights as well as what's inspiring the CB2 product development team. "It's a world that's just as heavily influenced by vintage style, pop culture and a famous Miami hotel as by what's technically trending," adds Turf.
Some of the survey results, like the increased interest in outfitting outdoor spaces, mirrored what CB2 had seen in its own sales data over the past year. Sara Khodja, product development lead at CB2, says that the surge in demand for outdoor furniture spurred the brand to place an emphasis on the enduring quality of their outdoor pieces, which now feature finishes in polished stainless steel and teak as well as performance fabrics from Sunbrella. "We've really leveled up the quality of both the designs and the materials in our spring outdoor collection," she says.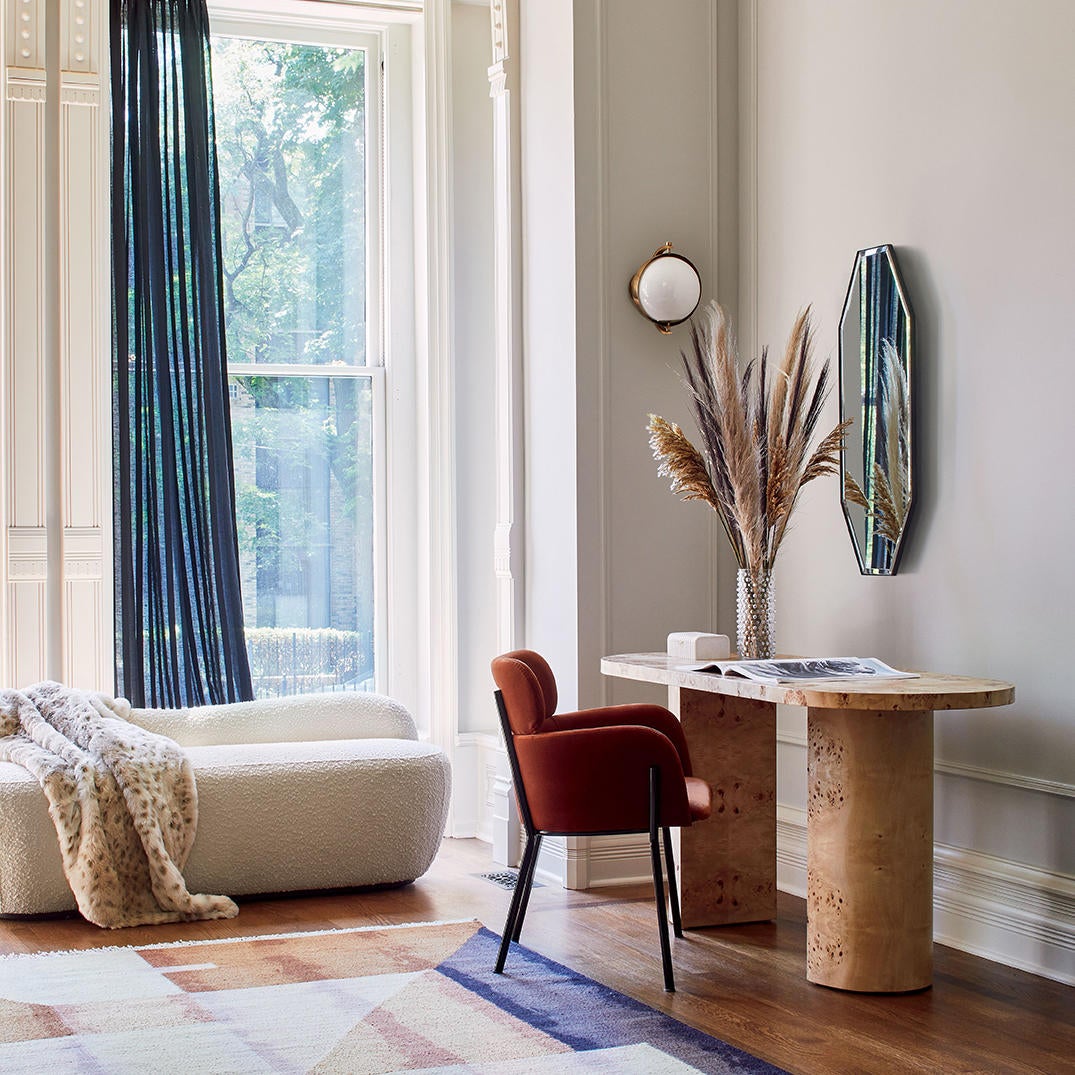 The CB2 team attributes many of the findings to the impact of the pandemic. The survey pointed to a shift away from open-concept floor plans, demonstrating a renewed appreciation for dedicated spaces like dining rooms and home offices. It also showed increasing interest in more energetic color palettes—a welcome development after years of neutral tones dominating retail. "Across the board in our new product introductions, we're leaning into this newfound embrace of mineral-inspired tones," says Khodja. "Energetic colors are a way to speak to optimism, which is something we're excited to address in 2021."
This story is a paid promotion and was created in partnership with CB2. To access the "Next in Design" report, click here. To shop CB2's latest collections, click here.
Homepage photo: CB2's recent debuts include the Outline sofa in camel and the Discus round marble side table. | Courtesy of CB2