It's been a long year—cheers to new beginnings. As the industry welcomes 2021, stay in the know with our weekly roundup of headlines, launches and events, recommended reading, and more.
BUSINESS NEWS
On December 21, President Trump signed an executive order mandating that all new federal buildings in Washington, D.C., must be built in the neoclassical style, reports The Architect's Newspaper. The order also extends to federal courthouses and any federal agency building outside of Washington where the budget exceeds $50 million. The following day, the American Institute of Architects released a formal statement denouncing the order, outlining plans to work with the incoming administration to reverse the decision. "Communities should have the right and responsibility to decide for themselves what architectural design best fits their needs, and we look forward to working with President-elect Biden to ensure that," said AIA executive vice president and CEO Robert Ivy in the statement.
Also in Washington, the president signed the Consolidated Appropriations Act, a $900 billion pandemic relief bill, into law on Sunday night, which would provide economic aid to millions of Americans through stimulus checks, reports The Wall Street Journal. Should the bill pass the Senate vote, workers can expect a $300 per week unemployment subsidy for up to 50 weeks; small businesses have been allocated $325 billion, $284 billion of which will go to first and second forgivable Paycheck Protection Program loans; and businesses that received PPP loans will be able to take tax deductions for the expenses covered by forgiven loans. While the initial stimulus funding under the PPP was riddled with challenges, experts are feeling cautiously optimistic that this latest round of small business aid will help those who need it most, with loan forgiveness that will extend up to 24 weeks, reports Footwear News.
Danish lifestyle brand Georg Jensen has announced that it will not renew its Madison Avenue lease, thereby closing its New York flagship store. The brand will continue to sell its collection of home goods and jewelry online and through partner retailers like Bloomingdale's and Saks Fifth Avenue while searching for a new home.
Rent-A-Center announced last week that it has entered an agreement to purchase lease-to-own solutions provider Acima Holdings LLC for $1.27 billion in cash and, along with it, nearly 11 million shares of Rent-A-Center common stock worth $377 million. The deal is expected to close sometime in the first half of the coming quarter, reports Furniture Today, marking the merger of two major players in the lease-to-own sector.
There has long been a disparity between the number of licensed female and male architects in the U.S., a gap that is more pronounced for Black women. This month, the number of licensed Black female architects increased to more than 500, marking a significant milestone in the journey toward greater equity in the A&D space, reports Archinect. "Reaching this milestone is one of the most significant in the history of American architecture," says Kathryn T. Prigmore, founding collaborator of webinar series "Riding the Vortex: African American Women in Architecture and Related Professions." Though the milestone is significant, it's worth noting that the gap is still extreme: At the start of 2020, there were roughly 116,000 licensed architects in the U.S. Overall, less than 20 percent identify as people of color.
More than 190,000 ceiling fans that have been sold through the Home Depot have been recalled following 47 reports of blade detachment that occurred while spinning. According to The New York Times, the Hampton Bay 54-inch Mara Indoor/Outdoor fans were sold from April through October this year to consumers in the United States and Canada, with reports of blades hitting people and causing property damage.
LAUNCHES, COLLABORATIONS & PARTNERSHIPS
Lee Industries has launched a new initiative in support of its employees' wellness—the Conover, North Carolina–based furniture manufacturer has opened a health care center for the exclusive use of Lee associates and their immediate families. Come January 2021, the 2,300-square-foot facility will be staffed by three health care professionals overseen by a licensed physician.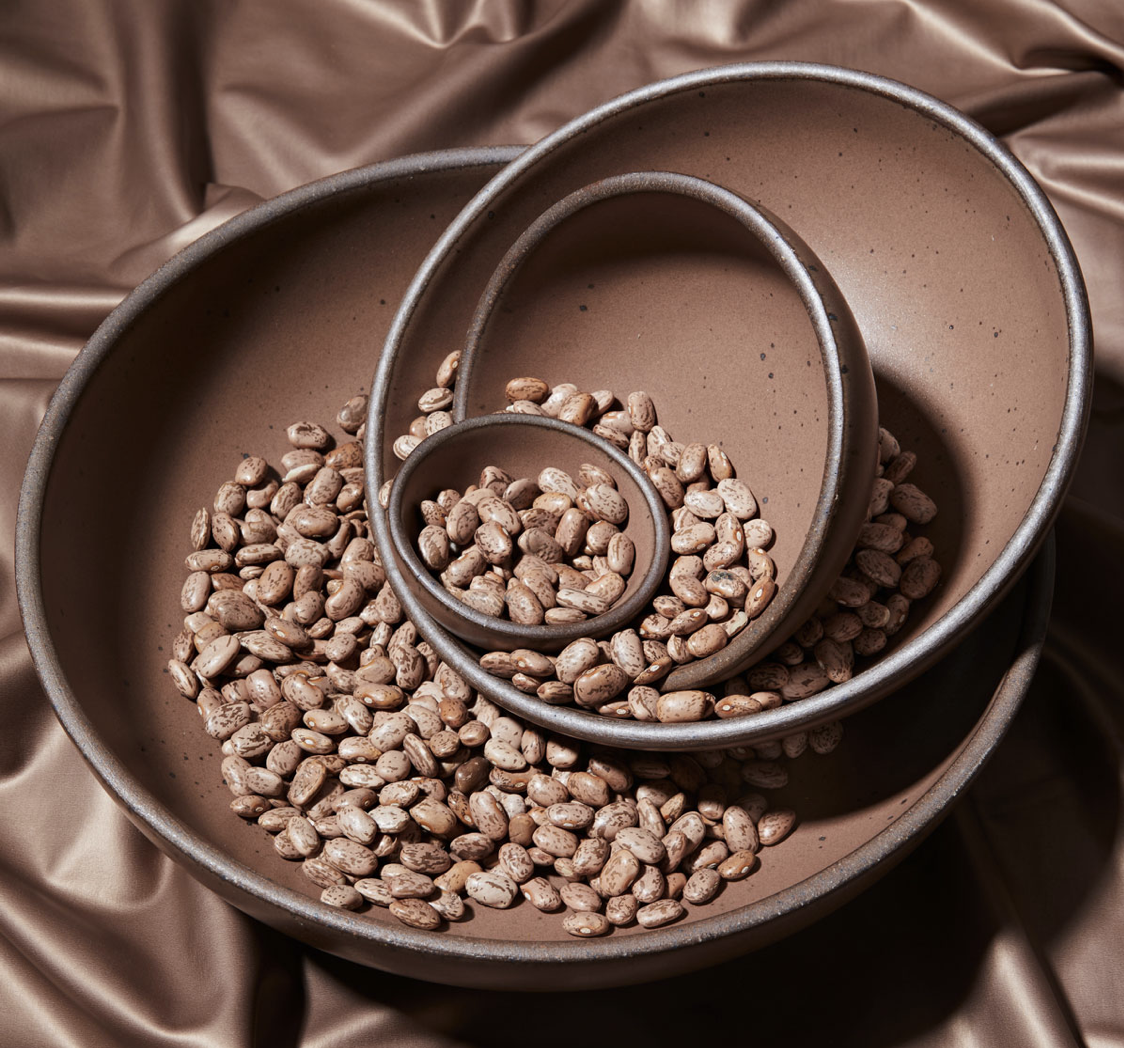 Asheville, North Carolina–based ceramics brand East Fork has announced a collaboration with writer, teacher and chef Samin Nosrat for its latest glaze, Pinto. Ten percent of sales from the creamy brown tableware will benefit Oakland, California–based nonprofit Acta Non Verba: Youth Urban Farm Project, an organization hand-picked by Nosrat for its commitment to outdoor spaces and urban agriculture.
RECOMMENDED READING/VIEWING
Design Works of Bedford-Stuyvesant was founded by Jacqueline Kennedy Onassis in 1969 to amplify the talents of local New York artists, part of a broader effort by the Kennedy administration to stimulate the economy through programs for employment, education, health care and development. As part of an initiative led by the Bedford-Stuyvesant Restoration Corporation—the first community development corporation ever established in the U.S.—Design Works released a collection of fabrics inspired by African history and designed by members of the Brooklyn community. The New York Times tells the story behind the line and why four of the designs are being reissued today.
In The Wall Street Journal this week, Life & Arts writer Zach Patton rounded up three binge-worthy Netflix shows for their inspiring interiors. From lavish period-drama salons to the mod train cars from the streaming network's adaptation of Snowpiercer, these sets are worth a watch.
Throughout the course of the pandemic, office dynamics have changed—in the architecture space, communication has become more casual, hierarchies have been diminished and junior team members are rising to become company faces. The Architect's Newspaper sat down with three Toronto-based female architects about how millennial women are now leading the industry.
IN MEMORIAM
On December 22, design titan Jack Lenor Larsen passed away at 93 at his home in East Hampton, New York. The textile mogul started his business back in 1952, channeling ancient craft techniques into innovative designs. His influence was felt by artists and designers alike, and his work belongs to the permanent collections of museums like the Museum of Modern Art, the Art Institute of Chicago, the Victoria and Albert Museum in London and the Musée Des Arts Décoratifs at the Louvre. "The important thing to remember is that Jack Lenor Larsen—and I can't remember anybody calling him anything but his full name—did truly stunning things with fabrics and yarn and cloth and printing," writes BOH Retail Watch columnist Warren Shoulberg in his tribute to the designer.
David Branch passed away this week at age 84. Longtime publisher of HFD (now HFN magazine) and other Fairchild Media brands, Branch will be remembered not only for his contributions to the interiors publishing sector, but for his warm and empathetic personality.
Fashion and design legend Pierre Cardin passed away today in Neuilly-sur-Seine, just outside of Paris, at age 98. Cardin is best remembered for his avant garde fashion design, but his other-worldly sensibilities also translated into furniture design—a testament to his mastery of the intersections of life, art and design. "His ability to sculpt fabric with an architectural sensibility was his real signature," Andrew Bolton, the head curator at the Metropolitan Museum of Art's Costume Institute, says of Cardin.
Homepage image: Louis Velasquez, courtesy of Unsplash