The year 2020 has been devastating in many ways, especially the loss of life. Two industry legends who passed away this year stand out for a number of reasons, not least because I got a chance to interview each of them and come away with some wonderful memories.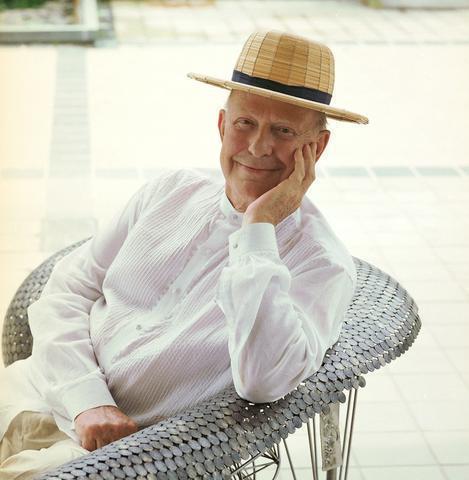 Jack Lenor Larsen's passing, right before Christmas, may have been lost to some in the holiday hubbub. He was one of the most extraordinary textile designers of our lifetimes. You can read all about all his accomplishments in his numerous obituaries, but the important thing to remember is that Jack Lenor Larsen—and I can't remember anybody calling him anything but his full name—did truly stunning things with fabrics and yarn and cloth and printing.
I got to meet him when he did a collection of bed and bath textiles for J.P. Stevens in the 1990s. The company had a whole stable of designers in that era, but Larsen stood apart because he actually worked with the raw materials to create his designs. And with his air of sophistication and biting humor, he wasn't bashful about distinguishing what he did versus what other "designers" did. There was no mistaking the difference in the finished creations.

That J.P. Stevens line was his only big foray into mass-produced products, and it's probably largely forgotten in the wealth of amazing things he accomplished in the fields of art, architecture and one-of-a-kind creations. One wishes there were more Jack Lenor Larsens in the home furnishings industry and fewer—well, you fill in the names.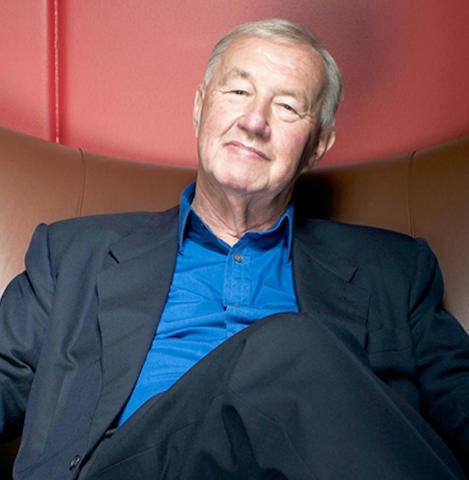 The other great loss to the home business in 2020 was the passing of Terence Conran in September. As I wrote at the time, there would be no modern home furnishings retailing world of Crate & Barrel, RH or even Ikea without Sir Terence, who brought good contemporary design to the general population at a time when it simply didn't exist. And he did it with his own stores that have set the template for what we have today. He had his ups and downs on the business side, but never to the point that it got in the way of a good meal—no doubt at one of his restaurants—and a fine cigar.
I got to interview Conran several times when the British designer opened stores in the U.S., and like Larsen, he had the self-assurance and confidence possessed only by someone who knows what they're doing. And if he was somewhat less obvious about the limitations of others to me, I suspect it was because he just covered it up better, at least in casual conversation.
The list of losses this year is of course much longer than this, and singling out these two design moguls in no way diminishes the loss of anybody else. It's just that Jack Lenor Larsen and Terence Conran stand out in a certain way, in my memory, that it seems fitting to remember them together. I have no idea if they knew each other or even ever met. But they were two of a kind, and two people who made the home furnishings world—and indeed the entire world—just a little bit of a better place for the rest of us.
Homepage image: © Jazmine / Adobe Stock
____________
Warren Shoulberg is the former editor in chief for several leading B2B publications. He has been a guest lecturer at the Columbia University Graduate School of Business; received honors from the International Furnishings and Design Association and the Fashion Institute of Technology; and been cited by The Wall Street Journal, The New York Times, The Washington Post, CNN and other media as a leading industry expert. His Retail Watch columns offer deep industry insights on major markets and product categories.