Just like that, the summer's over, and for many in the U.S., classes have (virtually) begun. These continue to be strange times, but despite it all, the industry pushes on. Read on for headlines, launches and events, recommended reading, and more.
BUSINESS NEWS
Last week, Singapore-based home renovation and design platform Livspace announced that it has raised $90 million in a series D round to fund its expansion, invest in technology, and strengthen its supply chain. The investment was led by Switzerland–based Kharis Capital, reports Reuters. Since its founding in 2014, Livspace has raised more than $200 million; the company has seen tremendous growth in India, its largest market.
The summer edition of Las Vegas Market concluded on September 3, and the data on one of the first major in-person industry events is in. The International Market Centers reports that 20 percent of the event's usual Summer Market turnout was in attendance, with designers making up 28 percent of those present. Attendance skewed regional, with 77 percent coming from the western U.S.
Amazon has announced that it plans to hire 20,000 people in seven cities across the U.S. and the U.K. The company tells The Wall Street Journal that it's looking to increase both corporate and non-corporate workforces as online orders continue to surge. The announcement coincides with new regulatory scrutiny over Amazon's ever-growing domain, which critics say is stifling competition.
LAUNCHES, COLLABORATIONS & PARTNERSHIPS
Apartment Therapy is now offering a free 20-day group class designed to guide attendees through the often-daunting process of decluttering their at-home spaces. Under the direction of Taryn Williford, Apartment Therapy's lifestyle director and in-house organizing coach, the virtual class is made up of daily assignments that target specific areas of the home. To sign up, click here.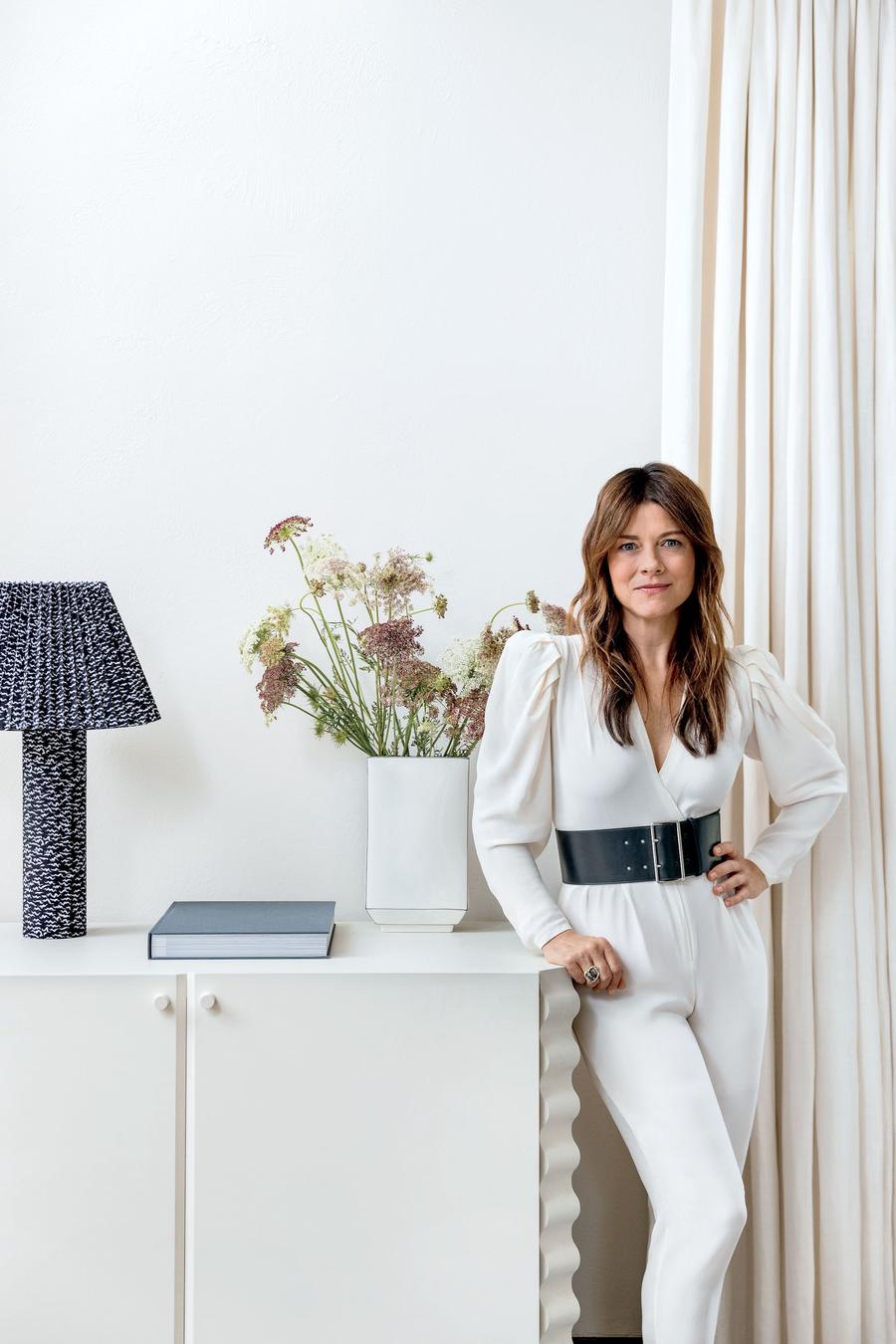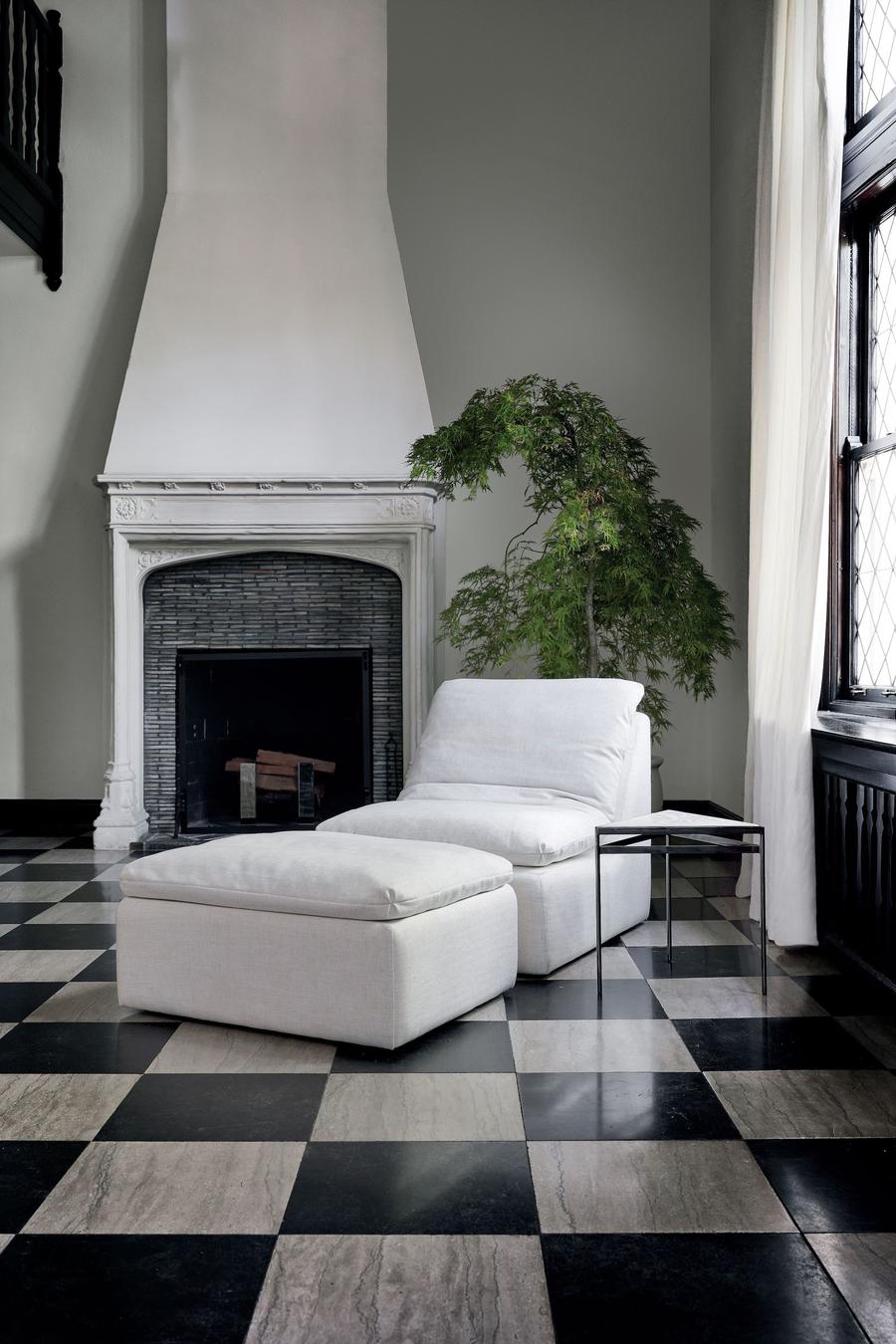 As part of the promotion for her debut collection with CB2, designer Kara Mann is offering her design services through a unique medium: text messaging. For questions about the new line, or design advice in general, anyone can reach out to Mann for pointers at 312-847-2021. The designer will also be offering exclusive items to her text contacts from her own home goods brand Kept.
The Boston Design Center has launched a beta version of its new-and-improved app. Developed in partnership with DesignTrade.net, the update includes a suite of new tools, including an enhanced search (designers can shop by brand, showroom or product category), a special login for trade-only pricing, in-app transactions, and more.
We all need a reason to look forward to 2021, and just in time, colors of the year are rolling out. PPG's dropped last week—it's not just one color but a full palette of softened hues meant to bring a sense of calm, including Big Cypress (a ginger with persimmon undertones), Misty Aqua (a cerulean blue), and Transcend (an earthy oatmeal).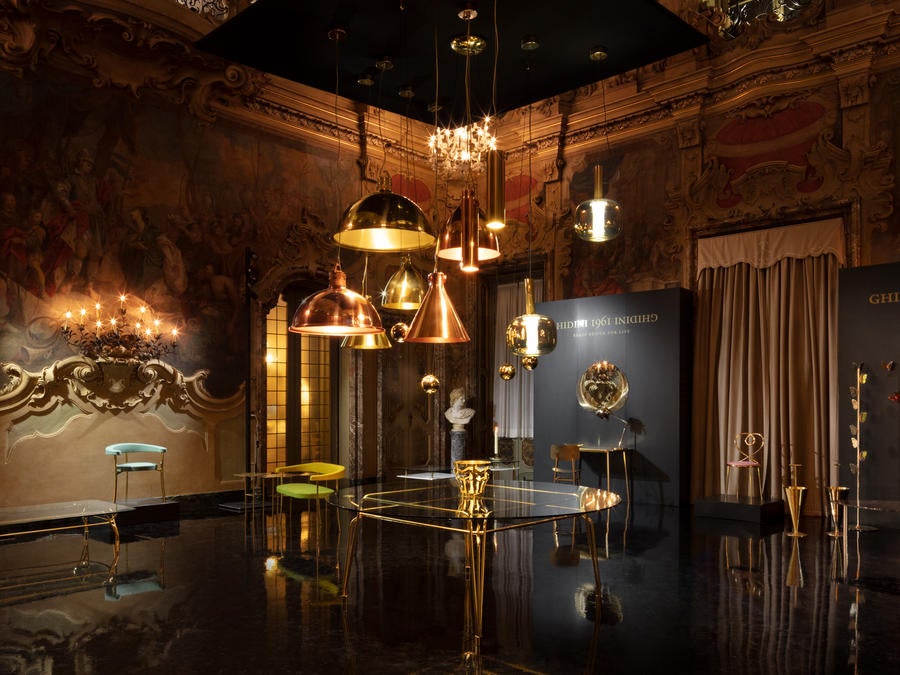 Following its most recent round of funding, Artemest has announced a partnership with Secoo Holding Limited, China's largest online luxury retailer. The e-commerce platform will launch an "online flagship" to sell a curated selection of Italian makers to the Asian market.
Kvadrat has launched a new interactive digital exhibition called Knit!, which features the work of 28 international designers. Each piece—from abstract sculptures to contemporary seating options—is a creative exploration made using the company's fabrics.
OPENINGS, AUCTIONS & EVENTS
On September 10, the Kips Bay Boys & Girls Club President's Dinner will take a new virtual format. The annual event, postponed from this spring, will honor antiquarian John Rosselli with a lifetime achievement award in a livestreamed presentation; donate here to attend.
In lieu of this year's Heading Home for Dinner fundraiser, on September 29 Mally Skok will be hosting Pause for Peace, a virtual event. This prerecorded Zoom video will stream on Heading Home for Dinner's IGTV, where Skok will be joined by Kristen Rivoli and Elizabeth Benedict, the founders of the annual design event. Together they will cover topics ranging from the Black Lives Matter movement to community uplift and engagement.
RECOMMENDED READING
What happened to furniture makers when COVID-19 hit? The Wall Street Journal profiled Alex Shuford III, CEO of Century Furniture, in a story that documents how he led the Rock House Farm Family of Brands through the shutdown, from prioritizing virus-resistant furniture production to navigating the ebb and flow of employee morale. Part photo essay, part chronicle, the story delves into the company's journey over the past six months and captures the harrowing complexities of manufacturing in a pandemic.
Brick-and-mortar retail's backslide over the past six months has been a travesty for business owners, but two investors have found opportunity snapping up declining retail companies like Brooks Brothers and Forever 21. Simon Properties Authentic Retail Concepts is one of the groups that The New York Times spotlights, examining the complexities of the company's funding: "Supporters say SPARC is saving the businesses it's buying. Critics say it's simply exploiting their traumas for fast profits in ways that cheapen the brands' legacies."
CUE THE APPLAUSE
Dezeen has announced its 2020 shortlist for the Dezeen Awards interiors category. For the first time this year, voting is open to the public. Sixty-one projects have been selected across 12 categories by a panel composed industry professionals including Paola Navone, Pierre Yovanovitch, Michelle Ogundehin and Jaime Hayon.
The U.S. Green Building Council has recognized eight recipients of the 2020 Leadership Award whose projects in Latin America distinguish them as forerunners in the green building sector. The winning projects are the MP Services Headquarters in El Salvador; the Centro Cultural Mexiquense Bicentenario, Pepsi World Trade Center and Torre Mayor in Mexico; and the Plaza Centroamerica in Nicaragua. Grupo Roble and Prologis were recognized as leading companies, and designer Raúl Berarducci from construction firm Bovis was honored for his work in the region as well.
IN MEMORIAM
French designer Christian Liaigre passed away at age 77 on September 2. Known for his striking eye and prolific design career, Liaigre—dubbed "a maven of modern minimalism" by Interior Design—was a visionary when he opened his Parisian atelier in the 1980s. "At a time when catching the eye was the trend, his luxurious no-frill designs impressed a demanding international clientele on a quest for authenticity," the company announced on Instagram last week. "Liaigre was the epitome of sophisticated simplicity. He could take the most humble piece of furniture like a bench, stool or hook and elevate it—not by embellishing, but by whittling it down to its essence," designer Rayman Boozer told Elle Decor as part of a tribute to the late designer.
Hompage photo: Kara Mann's collection for CB2 | Courtesy of CB2