One of the first series that Maxwell Ryan launched when he started Apartment Therapy in 2005 was a contest called Small/Cool, which aimed to find (as its name suggests) the smallest and coolest apartment in New York City. "When you move to New York, everyone has a small apartment," he says. "If you have a design background, [you] find creative ways of making the space even more cool and useful and great for entertaining people." Scores of readers submitted their apartments to the site in the hopes of being deemed the most interesting spall space in the city.
Eventually, the contest expanded to accept entries nationwide, running for 10 years before Ryan and Apartment Therapy's editorial staff decided it was time to retire the project. "I think there was some exhaustion, because we'd been doing it in the same way for several years," says Ryan. "We hadn't fully figured out social media in 2015, so we were also missing a huge potential audience. The participation and submissions weren't where they needed to be to make it what we wanted it to be."
In 2018, the site got a new chief revenue officer, Refinery29 alum Riva Syrop. Having experienced firsthand the power of a successful interactive event with Refinery29's Instagram-famous 29Rooms activation, Syrop asked Ryan why Apartment Therapy had never put on an event. "I loved the idea of doing something offline, in the real world," says Ryan. "But I was scared that we didn't have the expertise to pull it off." Syrop convinced him that they could—and in short order, Small/Cool was raised from the dead and reconceptualized.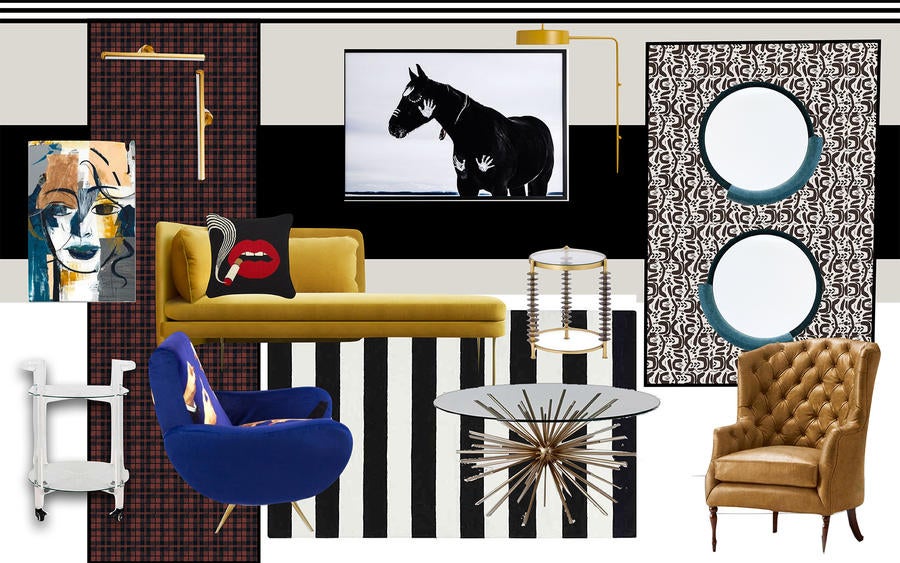 Courtesy of Aquilo Interiors
In addition to a nationwide contest, Apartment Therapy will host a two-day event called the Small/Cool Experience, an interactive, shoppable installation in Brooklyn's Industry City. The event will feature 20 rooms curated by a mix of established designers like Nate Berkus and Jeremiah Brent, plus burgeoning talents like Shavonda Gardner and Carmen René Smith, many of whom were also included on last fall's inaugural Apartment Therapy Design Changemakers to Know list. "It was about finding not only the perfect mix of different points of view, but [people] who were also able to blend together the trends we hope to highlight," says Syrop.
For Gardner, a designer and blogger, being included in this new iteration of Small/Cool feels like her career has come full circle: "I submitted my apartment to the contest years ago," she says. "This series was a big inspiration and helped me decide that my family could downsize. I think bringing it back in this interactive way will help people to visualize how they can use and appreciate their small space."
Apartment Therapy will donate the majority of items featured in the Small/Cool Experience to Habitat for Humanity New York City. "Whatever contribution we can make, we are happy to," says Syrop. "The desire to help as many people have the best homes they can with a sense of happiness and health and that feel special to them—that is core to what we do and what we cover editorially every day."
Besides the ubiquity of social media, Ryan says one significant change since the original Small/Cool started 15 years ago is the way people think about small space living. "It's not just a trend," he says. "On a global level, people are realizing it is a new reality that we're all going to be living happily in smaller spaces. Having a great sustained life at home is still important, but also having money to travel and spend on external experiences—that's what people are looking for. And I think a smaller space affords that."
Apartment Therapy's Small/Cool Experience will take place April 4 and 5 in Industry City, Brooklyn. The event is free to the public with a reserved ticket.
Homepage photo: Courtesy of Industry City