It's Tuesday, the best day of the week—at least, for the BOH news desk. In our weekly digest, find a roundup of need-to-know (and nice-to-know) news.
ROBERT ALLEN DURALEE CLOSURES
The Robert Allen Duralee Group has closed its Boston Design Center showroom. The exit was abrupt and unannounced—yesterday, a team of workers spent all day clearing out fabric and furniture, and the location was formally shut down today. According to a source with knowledge of the situation, RADG had been in the final stages of negotiating a new lease with Jamestown L.P., the real estate development company that owns the design center. At the eleventh hour, the fabric giant pulled out of the deal, leading to its quick departure.
This marks the second RADG closure over the past few weeks. In Hollywood, Florida, the fabric company had been sharing a space with Scalamandré in the South Florida Design Park. There, the company made a similar exit, with a source reporting that Robert Allen and Duralee product disappeared from the shelves overnight.
Showroom closures aren't the only problem beleaguering the fabric giant. For the time being, the company has stopped accepting credit cards on product, instead asking customers to pay by check or wire transfer. This move has prompted complaints about inconvenience, as well as concern that if RADG fails to deliver on product, customers will have no recourse.
Following bankruptcy proceedings earlier this year, the Robert Allen Duralee Group was purchased by a holding company, RADG Holdings, controlled by entrepreneur Brant Enderle. The Robert Allen Duralee Group has not yet responded to a request for comment.
BUSINESS NEWS
Houzz released the results of its 2019 bathroom trends study, which surveyed 1,300 American homeowners. Findings indicate that four out of five homeowners want to upgrade and expand their shower when renovating the bathroom; about a third of participants want to add an accent wall near the shower; and more than 80 percent will hire a professional for the renovation. The median budget is between $10,000 to $12,000.
Pennsylvania–based wallcovering manufacturer York Wallcoverings has acquired Hytex Industries. Hytex, a 60-year-old company based in Randolph, Massachusetts, will continue to produce acoustical wallcoverings and decorative tiles for commercial interiors and industrial markets. The acquisition helps York expand and strengthen its commercial offerings.
Employees at Hearst Magazines announced yesterday that they've joined forces with the Writer's Guild of America, East, to create a union for editorial, photo, video and social-media employees across 24 major properties, including Elle Decor, House Beautiful and Veranda. It is the latest in a series of unionizing efforts at major media organizations, which have included Buzzfeed, Vox Media and HuffPost. The decision to unionize across two dozen publications will make the Hearst union one of the largest editorial units in the country.
OPENINGS, AUCTIONS AND EVENTS
Atlanta Homes & Lifestyles magazine's annual Home for the Holidays Designer Showhouse is just around the corner, opening to the public on November 14. The 5,500-square-foot home was renovated by architectural designer Frank Heery of Harrison Design and transformed by about 20 designers, and the showhouse will be open until December 8. All proceeds benefit Children's Healthcare of Atlanta; tickets can be purchased here.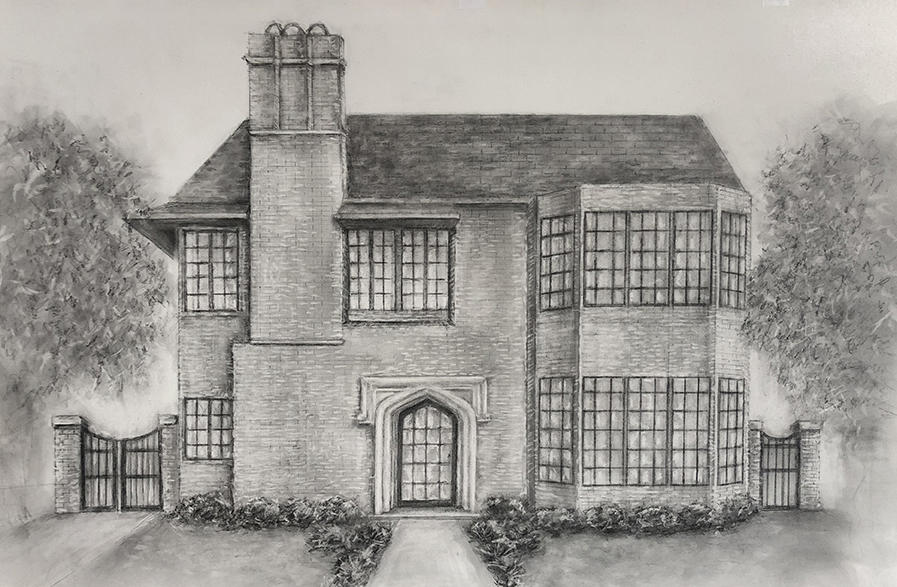 Milieu magazine will host its first-ever designer showhouse, located near the magazine's headquarters in Houston, with proceeds benefiting Clayton Dabney for Kids With Cancer. The home was constructed by Jennifer Hamelet of Mirador Builders; Milieu founder and editor in chief Pamela Pierce will work with a group of American and international designers to create the interiors. Ticketed tours are $35 and will be open to the public April 25 to 26 and May 2 to 3. Tickets are available here.
COLLECTIONS, COLLABORATIONS AND PARTNERSHIPS
Chicago-based interior designer Kara Mann has launched home essentials brand Kept, available online. The debut collection is available in four categories: utility, laundry, closet and kitchen.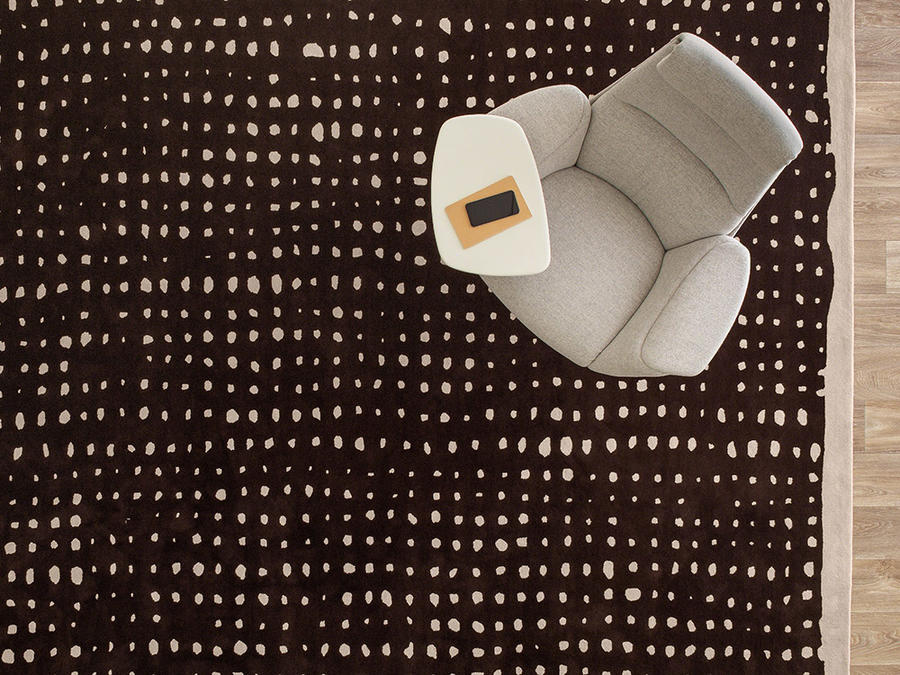 Grand Rapids, Michigan–based office furniture company Coalesse has released a collaboration with Spanish rug company Nanimarquina. Each rug's design is based on nature; the pieces were designed for the workplace, but two are made of recycled PET and can be used outdoors as well.
Design Industries Foundation Fighting AIDS (DIFFA) revealed its recently redesigned Specify With Care program at BDNY this past weekend. The program encourages companies to donate a percentage of sales from specific collections toward DIFFA grantees. In exchange, the organization offers those companies marketing benefits through various showcases (like its BDNY booth).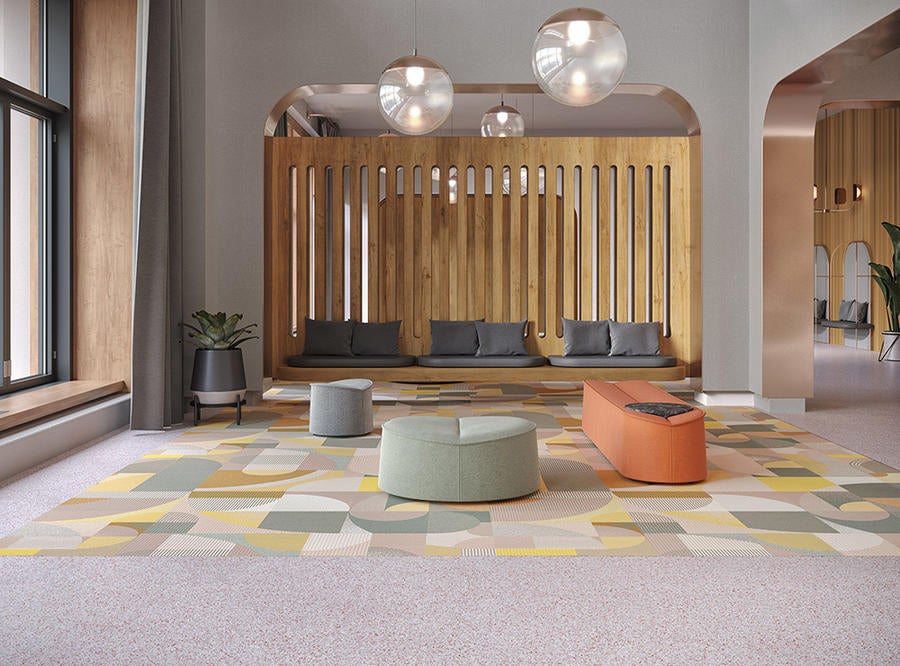 In celebration of the Bauhaus centennial, French floor and wallcoverings manufacturer Tarkett introduced two custom concept surface platform collections at BDNY this past weekend: NowHAUS, designed by Tarkett creative director Amy Jaekel, and Gironde, designed by The Materialist creative director Nolan Beck Rivera. Tarkett also debuted ProGen and NuGen, two hard surface products geared toward its hospitality clients.
RECOMMENDED READING
USA Today reported that cities are banning natural gas in homes in order to fight climate change. "Fix global warming or cook dinner on a gas stove?" quipped correspondent Elizabeth Weise. "The nudge toward all-electric buildings is the type of shift Americans will begin to experience more and more in coming years." Thirteen cities and one county in California have made the legislative switch so far, with more likely to come.
CUE THE APPLAUSE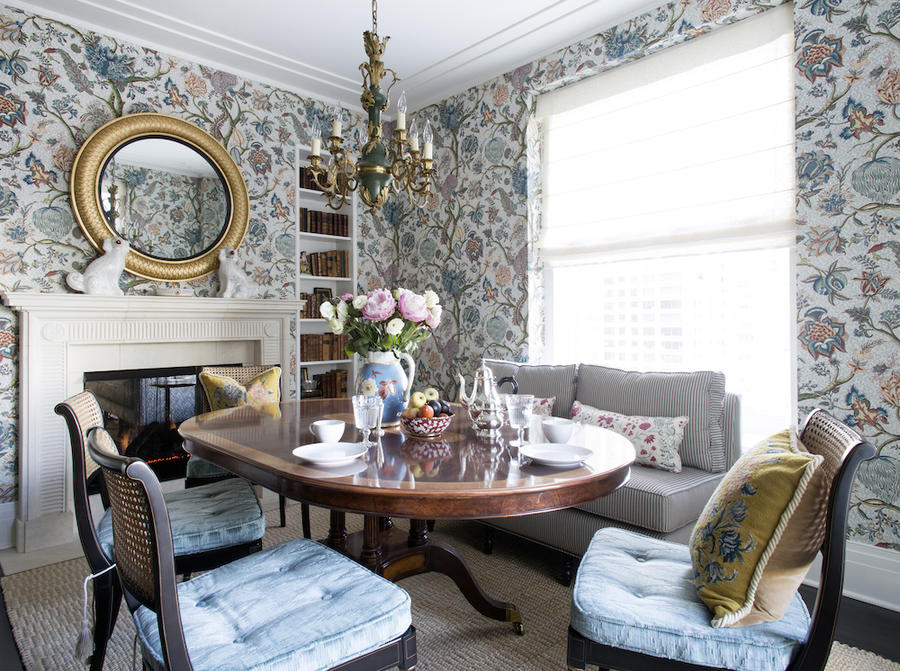 1stdibs has announced this year's "1stdibs 50," an exclusive list of interior designers from across the globe. Curated by the editorial team at 1stdibs, the 2019 list features a number of designers who have been featured on previous editions, like David Kleinberg Design Associates, Ashe + Leandro, Marmol Radziner, Ken Fulk and Victoria Hagan. New additions to the list include Sara Story, Redd Kaihoi, Neal Beckstedt Studio, Fisher Weisman Brugioni, Champalimaud, Kara Mann and Eric Cohler. The work of each designer will be featured in 1stdibs 50 (formerly Rooms of Distinction), the third edition of the brand's annual book. "We are acutely aware that it's the design community that brings 1stdibs to life," says Anthony Barzilay Freund, editorial director of 1stdibs. "These folks are the visionaries who discover furniture and art from our marketplace and create extraordinary spaces around them."
Apartment Therapy debuted its Design Changemakers List, spotlighting 20 people the home site says are shaping the industry. The list was chosen by industry insiders like Jonathan Adler and Emily Henderson, as well as staffers at Apartment Therapy and partner brand Samsung. The full list was released Friday, and includes New York designer Malene Barnett, U.K.-based designer Medina Grillo and others.
The International Society of Furniture Designers has a new design competition called Innovation + Design. Winning pieces will be part of an exhibit on display during High Point Market in spring 2020, and the Best of Show winner receives $1,500. Entries are $25; applicants can submit their work here until February 4, 2020.