Modernism Week, which will unfold in Palm Springs next month, is teaming up with American Documentary Film Festival (AmDocs) to create the new Architecture and Design Film Series, which runs February 23 to 25. The event's first-ever film series will spotlight 26 films documentaries and short films. Read on for our top five picks.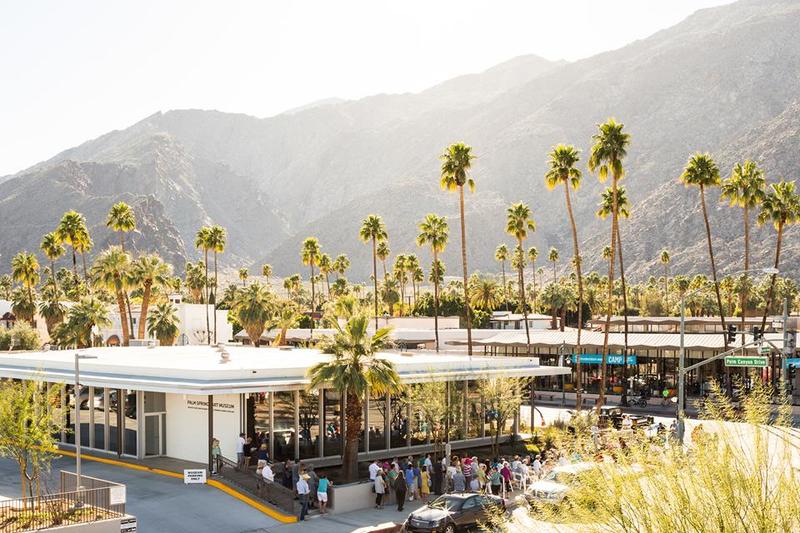 "Modernism Week has offered selected films each year to augment our educational programing, but we have never created a comprehensive film series before," said Mark Davis, educational programming chair of Modernism Week. "We are thrilled to collaborate with AmDocs to offer this outstanding Architecture and Design Film Series. These films, ranging from insightful short films to full-length feature documentaries about fascinating architects, designers and locations, will provide Modernism Week attendees with a unique opportunity to see a high-caliber selection of exciting films over a three-day period. We are extremely grateful that this partnership with AmDocs has provided access to first-rate films that we would not have been able to offer."
"We were honored to develop this powerful film series for Modernism Week," said Teddy Grouya, founder and director of the American Documentary Film Festival. "Films about architecture and design highly resonate with Modernism Week attendees, so we arranged a compelling series of fascinating short films, documentaries and feature films to meet this growing interest. We look forward to continuing this relationship and expanding this film series each year."
1. Marmol and Radziner: Design Giants
Directed by INTERIOR DESIGN MAGAZINE'S CINDY ALLEN, this 10-minute short film follows the restoration of Desert Kaufmann House designed by Richard Neutra in Palm Springs.
2. Larsenworld: LongHouse in East Hampton
Another short, this one directed by Edgar Howard, the filmic portrait of Jack Lenor Larsen follows the designer's work, including that on his 16-acre LongHouse reserve and sculpture garden, located in East Hampton, New York.
3. The Infinite Happiness
A feature-length film spotlighting the Copenhagen "8 House," a figure-eight-shaped loop of apartments from architect Bjarke Ingels, the documentary follows the largely happy lives of the apartment complex's residents. Directed by architectural filmmaking team Beka & Lemoine, the film runs 85 minutes.
4. Glenn Murcutt—Spirit of Place
Directed By Catherine Hunter, the newly debuting hourlong film chronicles the work of Australia's legendary architect and Pritzker Prize winner, Glenn Murcutt.

5. A Life's Work
This short film by Ben Spilling investigates the impact of creativity and spotlights furniture maker Peter Korn, founder and executive director of the Center for Furniture Craftsmanship, a nonprofit woodworking and design school.