For Thomas Lavin, the first sign that things were changing quickly came in February, at previews for the Frieze art fair in New York: everyone started bumping elbows instead of shaking hands. Yet the problem still seemed far off. At the end of the week, Lavin hopped on a plane back to Los Angeles, where he was set to finalize plans for his multiline showroom's blowout 20-year anniversary party—a star-studded affair timed to coincide with Westweek. The news was getting stranger, but the situation seemed under control.
"Then, soon after I landed, I started to get calls from manufacturers on the East Coast saying, 'Maybe we'd better stay home instead of come to the party,'" says Lavin. "Pretty soon we canceled everything." Over the coming weeks, California's stay-at-home lockdown grew increasingly tight, and by March 19, Lavin's doors were shut, placing him in a peculiar category: a showroom owner without a showroom. What to do?
For Lavin and many of his peers, the answer seems to be: the same thing they always do. "It took us a couple of weeks to get our digital workflow set up," says Lavin. "But after that, it's been normal. This is a relationship business. What we're doing now is what we were doing before: Continue to forge and support those relationships."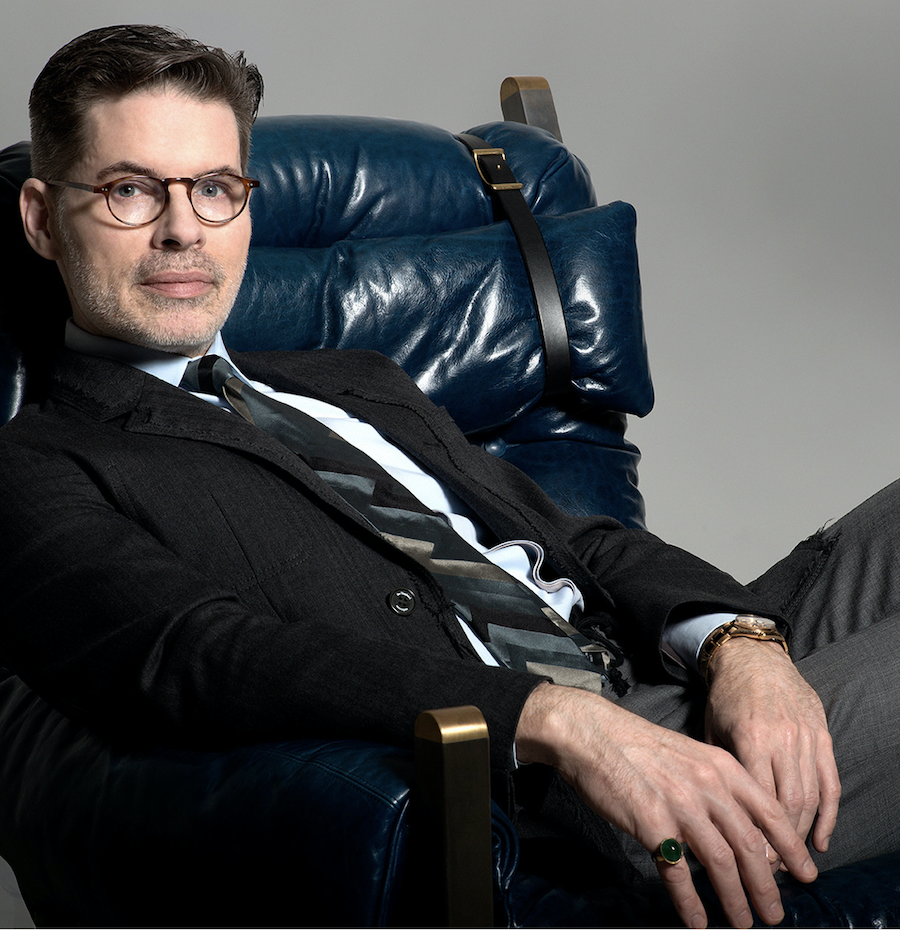 THE CURRENT LANDSCAPE
The multiline model has endured some knocks in recent years. As e-commerce has become increasingly frictionless, it's easier than ever for brands to reach designers, wherever they are. The notion of exclusive geographic territories, and the reliance on an intermediary to service and sell their product, has struck some makers as out of step with the direct-to-consumer spirit of 21st-century commerce. The recent bankruptcy of high-profile multiline Donghia has done nothing to burnish the perception of the model.
COVID-19 has added a new stressor into the mix. As designers fret about extended lead times and the financial health of the companies making their product, some quietly—or not so quietly—worry about having a multiline showroom in the middle of the transaction. Recently, the bookkeeping and purchasing agency Designer Advantage sent out emails to furnishing brands, exploring whether they'd be willing to do business through direct accounts instead of their local multiline representation, namechecking Donghia's collapse as a reason for concern.
"Some of our clients were worried about losing their deposits, so they asked if we could place orders directly," says Designer Advantage CEO Marc Molinsky. "We sent some feeler emails, but we found there really wasn't interest from manufacturers—it's not something we continued to do."
Whether expressed behind the scenes or out in the open, the fear that the coronavirus pandemic will tip industry businesses into insolvency is in the air. Can anyone in the middle survive?
But for successful multilines, the question is backwards. For them, the usefulness of a well-respected connection between local designers and makers is obvious. During turbulent times, designers trust showroom owners to vouch for the brands they sell. And in turn, brands trust showroom owners to keep hustling on their behalf. Without multilines to glue it all together, would the industry survive?
DESIGNING FROM HOME
No one likes to have their showroom shut down, but most multiline owners are finding that their business is remarkably adaptable to working from home. Erik Hughes, creative director of San Francisco showroom De Sousa Hughes, had been making a plan to operate remotely in the weeks leading up to the Bay Area's shelter-in-place order. It came a little quicker than anticipated, but he was ready.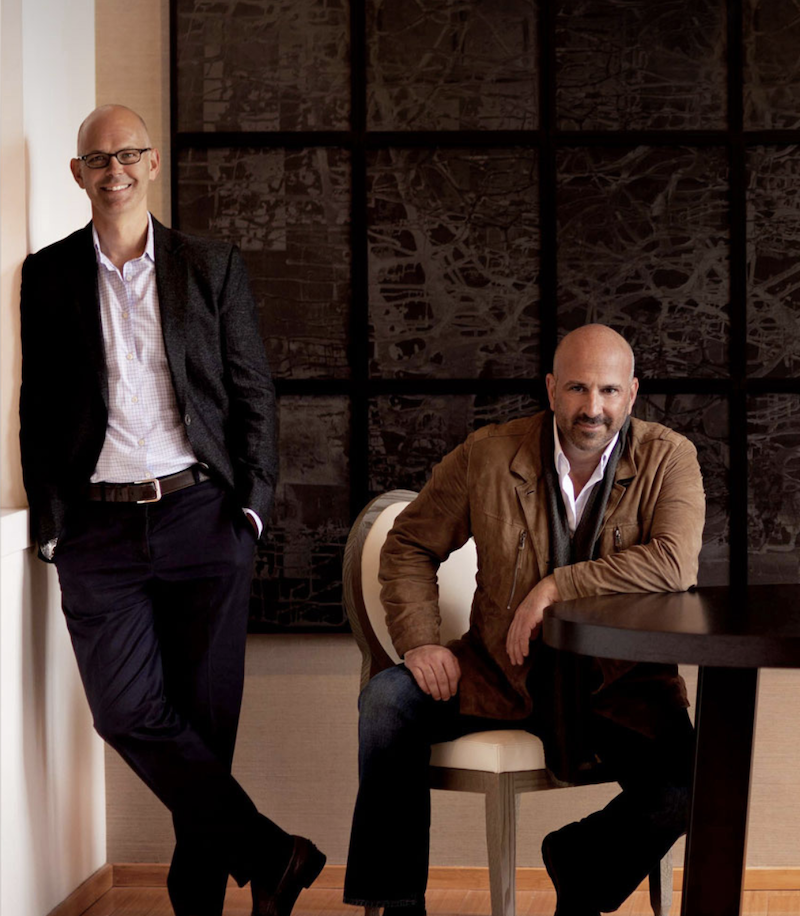 Courtesy of De Sousa Hughes
"Every morning, we start out with Zoom meetings broken into teams, then we have a general meeting once a week, which keeps up a feeling of connection," Hughes tells Business of Home. "Our hours are normal, 9:30 a.m. to 5:30 p.m. with a break for lunch. As much as possible, we're treating it like a normal working day."
What works for internal communications seems to work for clients and vendors as well. The goal, says Hughes, is to keep up a sense of normalcy by staying in touch—in whatever form. "We'll set up Zoom presentations for designers, we'll set up trainings so our employees can learn about the product. Consistently engaging with our customers is really the most important thing," he says. "Sometimes it's as simple as just picking up the phone."
Hughes has found that after the initial shock of the closures passed, business has picked up and designers are getting excited about new product again. His staff has been compiling digital lookbooks to send around, getting good feedback and generating sales.
On the vendor side, Hughes's staff has been busy maintaining a dynamic list, detailing who's selling what and when. "Everyone's reality is slightly different right now," he says. "So we're keeping track of every vendor's status. Are they closed? Are they open? What percentage are they open, and what's their current lead time? We're updating it every day, and everyone has a copy of the list."
Some designers have pointed questions, but Hughes is learning that, in the present moment, delayed product is acceptable—as long as he can say how long the delay is going to be. "I've had a lot of calls with designers who have concerns, but generally they've felt a lot more comfortable afterwards, because they find out the lines of communication are open."
Lavin is experiencing the same. "If, before, I was talking to the manufacturer once a month, now I'm talking once a week," he says. "A company might say, 'I used to be running eight weeks, now I'm running 16 weeks.' All right, at least we can share the truth with our customers."
In the moment, multilines are acting as a clearinghouse for information. While design firms may lack the resources and connections to suss out the financial health of a vendor, showroom owners have the knowledge and incentive to act as go-betweens. It's a role that requires a knowledgeable staff and deep industry connections—not a physical showroom.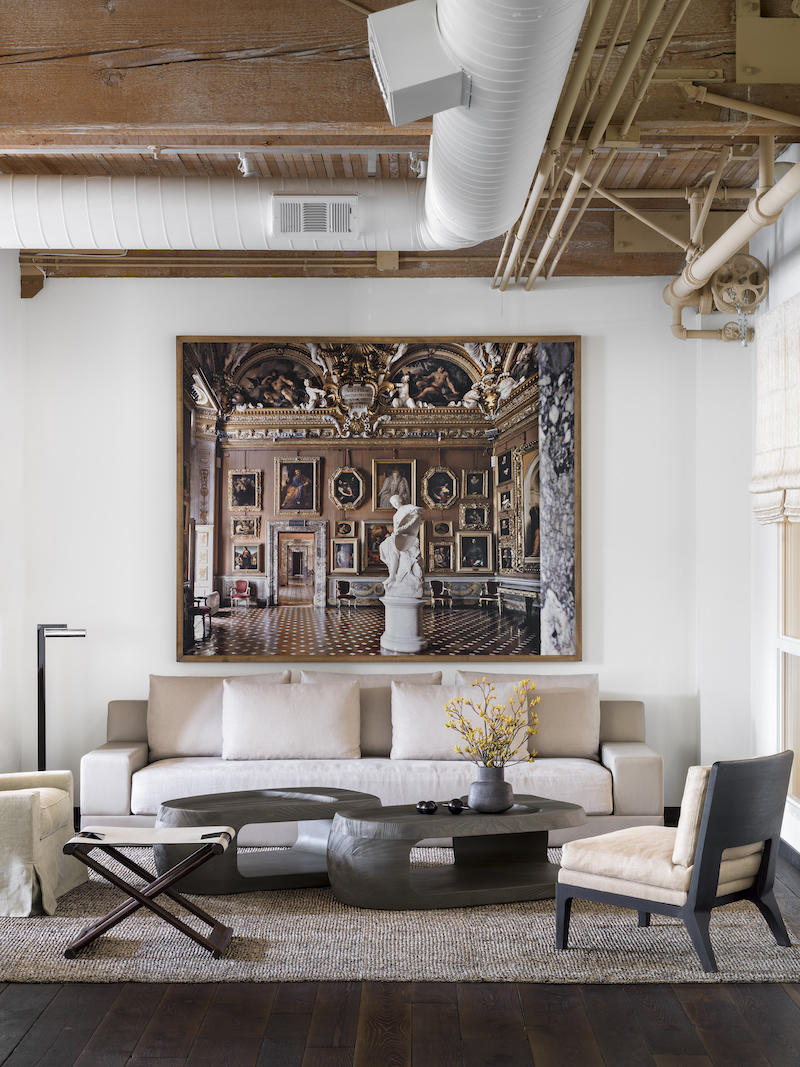 Courtesy of De Sousa Hughes
NEW STRATEGIES
That's not to say that having the doors closed isn't painful. Ryan Hughes and Steven Leonard, partners in the independent Atlanta multiline showroom R Hughes, were set to install an entirely new look for spring in the first week of April. Instead, they shut their doors voluntarily on March 12, the first shop in ADAC to do so.
"We wanted to be proactive," says Hughes. "My thought was, after watching the news: The sooner we shut down, the sooner we get through this, and hopefully people will follow our lead."
"We were in a healthy position to make the decision," adds Leonard. "I know that decision to lose income was scarier for others, especially since Donghia was literally packing up their showroom as this was unfolding."
Hughes and Leonard spent the first week touching base with designers, seeing who had active projects and who was going on pause. They were pleasantly surprised to find that orders were still rolling. But going on the offensive for new business required a different approach—to go to clients instead of the other way around.
"Our showroom is our biggest selling tool," says Hughes. "Not having that is a challenge, but we're taking the approach of really specific outreach to the designers who have projects still active, putting together Dropboxes of selections that are tailored to what they're working on."
For Hughes, it feels a bit like a return to the early days, when the showroom was in a more remote Atlanta location instead of the design center and he had to hustle to grab designers' attention. "I remember back in 2011, Barry Dixon called, and I put together a printout packet and FedExed it to him—it's just like that now, only digital." (Dixon, for the record, still prefers FedExed printouts.)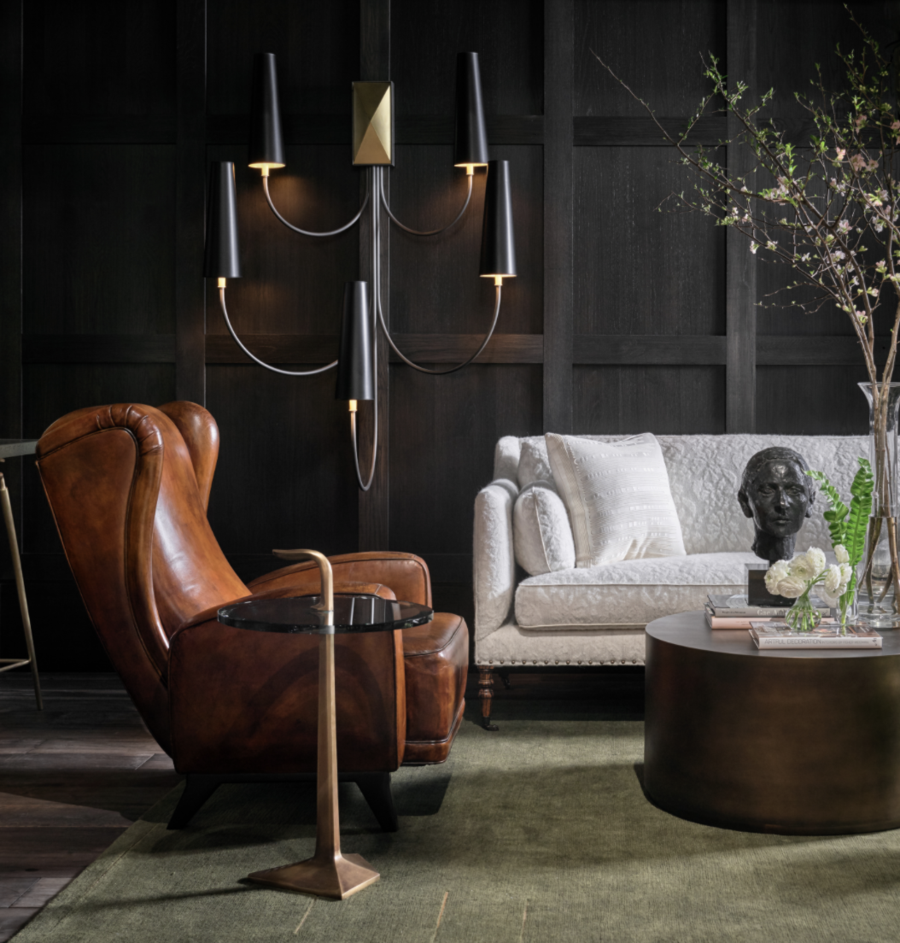 For Lavin, the shutdown has been an opportunity to loosen up on some old restrictions ("I now know that salespeople can work from home—I never knew that!") and learn some new skills. The Thomas Lavin marketing director convinced Lavin, long a social-media holdout, that he had to start generating some content, pronto. In recent weeks, Lavin has been posting quickfire introductions of spring launches, and hosting the occasional Instagram Live cocktail party.
"It started out rough—every video took 15 takes," says Lavin. "Now I can pretty much do it on the first take. … We've been focusing more on having people on our social media—we realized that product doesn't drive engagement, people do."
THE PATH AHEAD
For showroom owners across the country, operating without a physical space has proven to be a remarkably smooth transition, but there are challenges ahead. Paying rent on an unused space is one—difficult conversations with landlords in recent weeks seemed to be a common experience. Another will be managing the complicated logistics of various vendors in various states of manufacturing logjams—and if some should fall victim to a downturn, owners will have to make tough choices.
However, for veteran multiline owners, such considerations are nothing new. "We make decisions all the time [about] who we represent and who we don't represent," says Erik Hughes. "The number-one priority is to never put our company in jeopardy. If we feel that someone is not stable, we generally won't continue working with them. We've had to make those decisions over the years."
Leonard expressed optimism that a difficult time would bring the circle of designers and vendors even closer together. "We're a small business, our clients are small businesses, and our vendors too—there's solidarity," he says. "[COVID-19] has made me hyper-aware of how precious our community is, and made me value the relationships more."
That community seems to extend beyond showrooms' directors and vendors, to include new connections between showroom owners themselves. "My colleagues across the country, and even local competitors, are sharing so much information about SBA loans, landlords and everything in between," says Lavin. "I'm talking to my competitors on a daily basis," adds Erik Hughes, with a laugh.
And for those who choose to knock the model, leave multilines or circumvent them? Let them try, says Lavin. "In the past five or 10 years, a whole bunch of retail companies have come online to do what we do. They copy our products, but they can't copy the service or the relationships," he says, echoing similar comments from other owners. "So many digital platforms have come online and tried to take over what we're doing, and then they declare bankruptcy. They're coming up saying, 'We can do better.' Well, no you can't."
Another universally shared emotion? Looking forward to opening up again. "We're going to completely redo everything," says Ryan Hughes. "I can't wait."
Homepage photo: Steven Leonard and Ryan Hughes | Courtesy of R Hughes