Dear Sean,
How do I navigate the coronavirus pandemic as a small three-person design firm? Do we keep taking client meetings, scheduling installs and shopping in showrooms? And if we can't meet in person, how can we keep moving forward? The more events get canceled, the more nervous I get—but my firm also can't afford to come to a stop. What do I do?
Puzzled by the Pandemic

Dear Puzzled,
We are in a free fall into territory beyond what anyone has seen before in modern times. As of this writing, most schools and universities around the country are closed. More and more retail establishments are closing, and I would not be surprised if all gathering places are soon shuttered until the end of April, à la Italy, France, Spain and most of Germany.
First, a reality check. My most recent blog posts are emblematic of just how far and fast things are moving—and I suspect, now that adequate testing is finally arriving in the U.S., we are just at the beginning of the resulting panic. Hard decisions may be on the horizon. As I wrote last week:
Panic is a virus and it is spreading uncontrollably now. … Your life, your art and your business are in it now. … Practically then, it means you must be ruthless and do all that you can to weather the storm. Everything from laying off staff (other than the most necessary), renegotiating anything that is costing money at the moment (leases, mortgages, etc.), forestalling any expenditure that you can. The panic might subside tomorrow, next month or next year. … Terrible, awful decisions need to be made now. Whatever you need to do to keep powder dry (i.e., maintain cash), do it. Oh, and this is no time to be sanctimonious or proud.
Make no mistake—cash is king, queen and everything in between now. It will be difficult, but you must safeguard your business in this time of uncertainty.
Other changes that will rock your business are also in store. You asked about client meetings, installs and in-person shopping—and while they may seem essential, in-person meetings are going to become a huge no-no for so many reasons. Although you would like to think that an abundance of caution will justify continuing in-person contact, social pressure (not to mention CDC guidelines) will rule the day. Put simply, I just would not do it.
But all is not doom and gloom. While I appreciate the pain you are about to endure, if you can take a deep breath and own the responsibility you have to yourself, your art and your clients, there is an opportunity to move through this time with purpose. Intention and foundation are everything today, and if you can see your way to being a true adviser to your clients now, even in small ways, your proaction will be rewarded down the line.
If there has ever been a time to understand the power of home, it is now. That said, now is not the time to capitalize on this notion. I often reference the allegory of the phoenix when guiding creative businesses. As I wrote back in 2013, the parallel has two levels. One is straightforward: To rise again, you have to reinvent yourself. The second is more subtle and insidious: To rise again, what you were in the past must be fully dead—the phoenix rises again only after all of its feathers have burned. In the case of this pandemic, the phoenix has not yet burned; most people are still desperate to bring back yesterday. Until that time passes, celebrating tomorrow will be beyond tone-deaf.
If you can take a deep breath and own the responsibility you have to yourself, your art and your clients, there is an opportunity to move through this time with purpose.
So what can you do today? Acknowledge that you can, in fact, make your clients' lives a little better right now. For instance, you can help them restyle a room with what they have and give it a new feel. There's nothing stopping you from FaceTiming with them as they shift pillows, art and accessories—not for dollars, but to be paid in energy. Think about it: Yesterday, San Francisco basically isolated everyone. How long do you think it is going to take for other major cities to follow (and for everyone to go a bit stir-crazy)? Restyling might be just what the doctor ordered.
I have witnessed Vicente Wolf literally transform a room as he restyled it in 10 minutes. As he made those transformative edits to his model room for The Kimpton Lorien Hotel & Spa in Alexandria, Virginia, it was forever etched in my brain that he (and most certainly you) see a world I cannot. We need that world more than ever today. The point is to empathize, relate, and connect with the idea that you are responsible for transforming the way your clients live in their homes. The only thing the coronavirus pandemic should show you is that your gift matters to those that care. If you can bring a ray of sunshine by simply being present with your talent, that will more than carry you forward.
Reach out to each and every one of your clients—past, present and future. Do not ask what you can do to help; instead, offer to bring a moment of hope into their lives in a very specific way. Be like Frederick the Mouse—the namesake character of the 1967 children's book Frederick, a daydreamer who prepares a joyful surprise for the other field mice instead of scurrying to stockpile supplies for the long winter—because you can.
One last bit of advice: If you are in the middle of a project and your production partners have shut down, you need to know your place in line when they reopen. This is an effort all designers need to make now to ensure that they have a firm understanding of where they are when the doors open. Presume everyone has the same level of client and importance, and then ask what will be necessary to be at the top of the list when your production partners get back to it. If it means getting your clients to write a check now, then so be it. Yes, there is a risk that the production partner may never come back; then again, dealing with a client that now has an extra four-month delay will be no picnic, either. Besides, it is just good citizenship in these trying times to encourage those you will need when the world starts turning again by paying attention to them when it is not.
Many prayers to everyone for their health, safety and security.
On April 1, join Sean Low for "Design in the Time of COVID-19: A Community Discussion," a business strategy webinar in Business of Home's Launch series. We invite designers to come together to problem-solve, troubleshoot and offer community support.
____________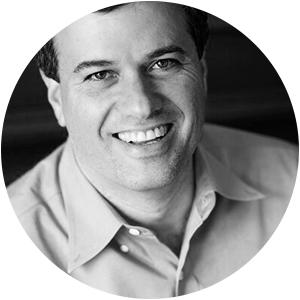 Sean Low is the the go-to business coach for interior designers. His clients have included Nate Berkus, Sawyer Berson, Vicente Wolf, Barry Dixon, Kevin Isbell and McGrath II. Low earned his law degree from the University of Pennsylvania, and as founder-president of The Business of Being Creative, he has long consulted for design businesses. In his Business Advice column for BOH, he answers designers' most pressing questions. Have a dilemma? Send us an email—and don't worry, we can keep your details anonymous.
Homepage photo: Shutterstock.com