There is a changing of the guard at the top of iconic Northbrook, Illinois–based lifestyle retailer Crate & Barrel, with Janet Hayes coming on board to succeed CEO Neela Montgomery, who two weeks ago announced her impending departure, effective August 1.
Hayes will have big—and stylish—shoes to fill; Montgomery's track record was nothing if not impressive. During her six-year tenure at the company, she refreshed Crate & Barrel's merchandising mix, revitalized the stagnant CB2 division to make it more attuned to its millennial and Gen Z customer base, opened the company's first in-store restaurant at a Chicago outpost, and generally invigorated the entire operation.
One of Montgomery's more interesting initiatives, particularly to the interior design community, was the opening earlier this year of the free-standing, dedicated Design Studio in Pasadena, California. While the Design Studio was only open for a short time before shuttering due to COVID-19, it took Crate into new territory by catering to designers as a specific clientele—one the company had not spent much time focusing on. And while some of its competitors, including RH and Pottery Barn, have also targeted interior designers, the studio marked the first time any brand in this retail channel had opened a store expressly with designers in mind.
Courtesy of Crate & Barrel
Of course, Hayes knows the interior design sector firsthand. She was president of Williams-Sonoma from 2013 to 2019; before that, she oversaw Pottery Barn Kids and PBteen. She also has experience in the design sector: Williams-Sonoma has aggressively gone after the design services business, offering them at several of its divisions—and based on the service's expanded profile, it seems to be doing well for the company.
Crate & Barrel—part of the privately held, Germany-based Otto Group—already has similar programs in place at its namesake division as well as at CB2, both in-store and online. Customers can browse virtual offerings and assemble some favorites, then company designers get back to them with layout options and additional design ideas. Shoppers can also work one-on-one with an interior designer. (The company offers a 20 percent to-the-trade discount to qualified interior designers and a dedicated interior designer concierge phone line.)
In announcing Hayes's appointment, the retailer did not give details on what her priorities would be, but the incoming CEO did say, "I am … energized to lead the company into a new phase of transformation and growth."
Could that include an expansion of its efforts directed at the interior design community? It's a real possibility—and if so, it would be a long way from Crate & Barrel's humble beginnings nearly 60 years ago, when products were displayed on, well, crates and barrels.
____________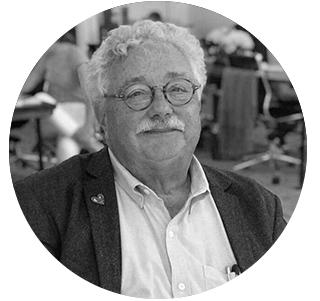 Warren Shoulberg is the former editor in chief for several leading B2B publications. He has been a guest lecturer at the Columbia University Graduate School of Business; received honors from the International Furnishings and Design Association and the Fashion Institute of Technology; and been cited by The Wall Street Journal, The New York Times, The Washington Post, CNN and other media as a leading industry expert. His Retail Watch columns offer deep industry insights on major markets and product categories.
Homepage photo: Crate & Barrel