Stay in the know with our weekly news digest, including business headlines, launches and events, recommended reading and more.
BUSINESS NEWS
Crate & Barrel announced on July 1 that CEO Neela Montgomery would leave the company. According to a release, in her six-year tenure, Montgomery has accelerated the strategic and operational capabilities of the Crate & Barrel and CB2 brands and grown them into digitally forward, innovative retailers. Montgomery will be succeeded by Janet Hayes, who most recently served as the president of the Williams-Sonoma brand, and brings more than 25 years of retail experience to the position.
ANGI Homeservices—the conglomerate that owns Angie's List, HomeAdvisor and Handy—has released the results of a consumer survey exploring how homeowners have navigated home improvement projects during the pandemic, as well as their plans for the rest of the year. Of the 1,000 U.S. homeowners surveyed, what are some of the top takeaways? Eighty percent say they plan to take on more projects this year, whether on their own or with the help of a hired professional, and 38 percent plan to use their federal stimulus checks to pay for home improvement projects. Topping the list of popular projects, 54 percent say they have already started or plan to start painting.
The North Carolina General Assembly has granted $725,000 in funding to the High Point Market Authority for the incorporation of additional health and safety measures for its upcoming Fall Market, scheduled October 13 to 21. As reported by Furniture Today, the crucial funding comes as part of the federal Coronavirus Aid, Relief and Economic Security (CARES) Act.
Refinery29's global president and chief content officer, Amy Emmerich, is leaving the company—less than one month after editor in chief and co-founder Christene Barberich stepped down facing allegations of racial discrimination. According to Variety, the union representing Refinery29 editorial employees had called for Emmerich's dismissal in a June 11 letter to Vice Media Group management. In an email to staff announcing her resignation, Emmerich wrote, "I've always fought for space so this amazing team can create unencumbered. I make this decision now so you can continue to do that."
Recent research from Pinterest Analytics shows that consumers are (already) ready for the holidays. While Pinterest is used to seeing a head start, spikes in holiday pinning typically come in September—and this year, holiday searches and saves were up 77 percent in April compared with the same period in 2019, including a threefold increase in searches for "Christmas gift ideas," writes Pinterest CMO Andréa Mallard for Adweek. In her words: "Don't be late to the party. Be the brand they discover first. Show up on time for the earliest holiday planning season ever."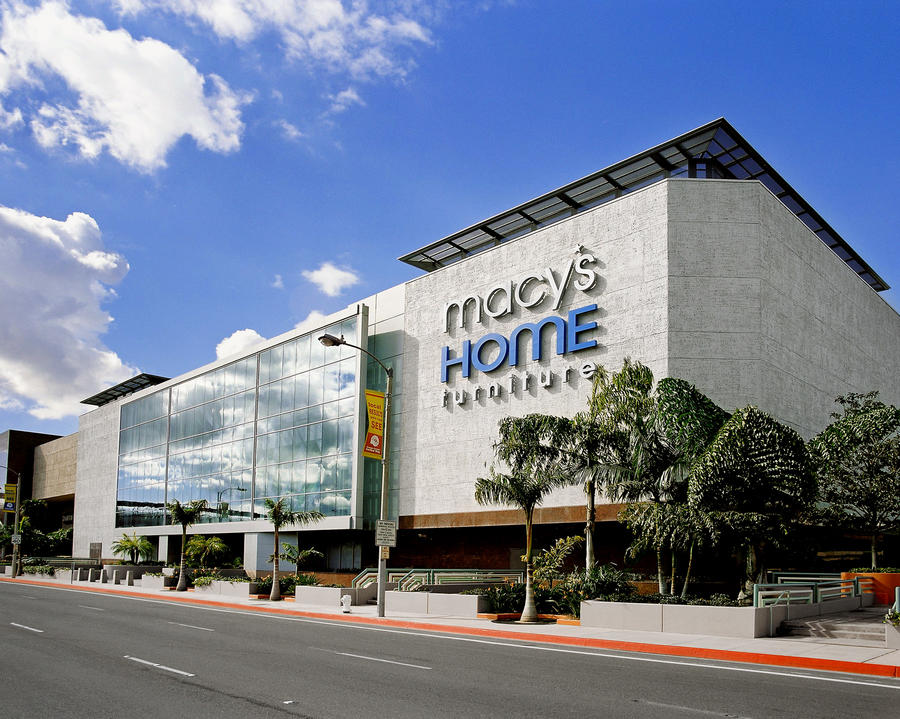 Despite its trouble over the past several months, Macy's has seen strong performances in its home and beauty departments. "Home is having a golden moment right now. I think every retailer is talking about that," Macy's chairman and CEO Jeff Gennette told Furniture Today. In the first quarter, the department store's sales fell 45.2 percent, clocking an adjusted net loss of $630 million; the second quarter has seen some rebound, bolstered by an uptick in online sales of furniture, soft goods and beauty.
Congress has extended the Paycheck Protection Program application deadline to August 8. According to the Small Business Administration, the construction and manufacturing industries are among the top recipients of aid, accounting for 22.8 percent of the funds that have been allocated thus far. After the first wave's $350 billion ran out, Congress finally approved additional funds, of which roughly $130 billion remains unclaimed. The rules guiding PPP loans have also changed slightly: Those that want to qualify for loan forgiveness now have 24 weeks (versus the original eight) to spend PPP funds.
LAUNCHES, COLLABORATIONS & PARTNERSHIPS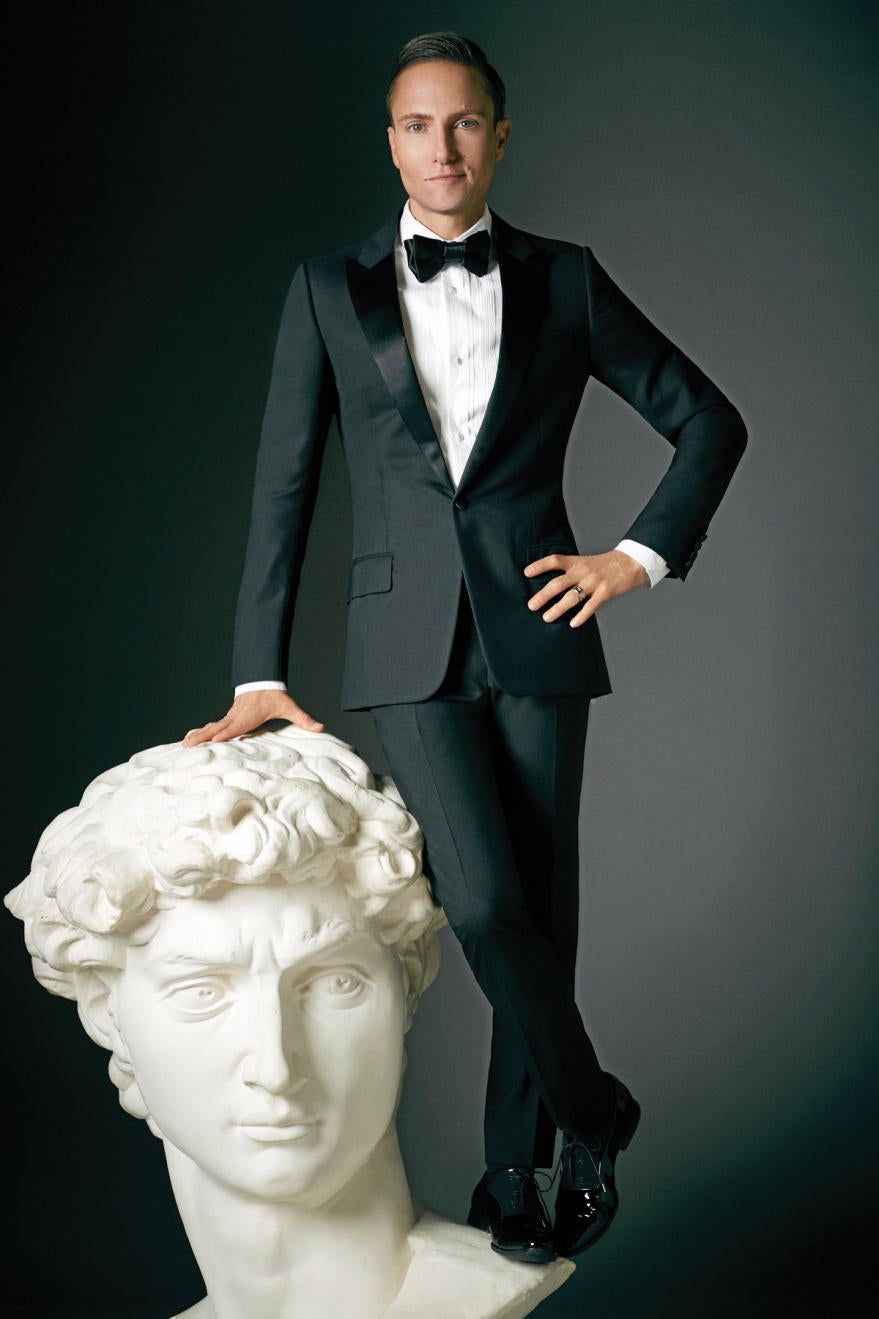 Courtesy of Ken Fulk Inc.
When a legendary Provincetown, Massachusetts, home—which was once owned by labor reporter and avant-garde leader Mary Heaton Vorse and served as the hub for a band of New York creatives—recently hit the market, interior designer Ken Fulk leapt at the opportunity. Rather than flipping the house, he has meticulously restored the interiors, opening the building to the public as an art center. Fulk hopes that the center will bolster Provincetown's cultural vitality and help attract younger generations of artists who have been priced out of the tony Cape Cod town and its LGBTQ-friendly community, reports The New York Times.
Palm Springs, California–based designer Christopher Kennedy is launching a new virtual showhouse. Through a video series called The Divine Du Bois, Kennedy will take viewers through the behind-the-scenes details, decisions (and drama) that go into one of his projects, offering tips, tricks and trade secrets along the way. To see the first episode, click here.
Stay-at-home orders were announced with safety in mind—but they put victims of domestic violence at greater risk. To support organizations fighting domestic violence, writes Fast Company, artist and designer Phillip Stearns has launched Glitch, a new line of textiles and throws. Using custom software, Stearns developed the pattern by sequencing the SARS-CoV-2 genome. To learn more about the textiles, click here.
In late June, TikTok debuted TikTok For Business, a new initiative aimed at marketers, reports TechCrunch. The platform will serve as the central hub for all future marketing and advertising solutions for brands, outlining ad formats and detailing the various ways to engage with TikTok users, including branded effects, brand takeovers (three- to five-second videos or images), in-feed videos (up to 60 seconds and sound-on) and hashtag challenges (which invite TikTokers to create content around a designated hashtag).
CALENDAR UPDATES
Hearst's Luxury & Design Collection is presenting the final iteration of its "Design Unites" auction that launched in April this year as a response to the COVID-19 crisis. Hearst is partnering with the Black Artists + Designers Guild beginning on July 7. Bidding will conclude on July 21 at 4:30 p.m. EST.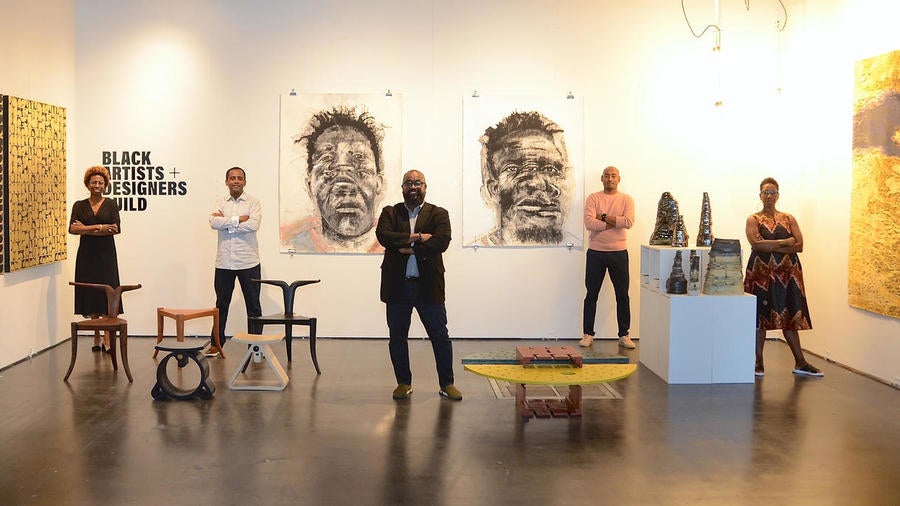 Courtesy of Black Artists + Designers Guild
The organizers of Salone del Mobile have announced that the fall Shanghai edition will be postponed until 2021. The committee will continue to focus on developing its 60th Milan edition, to be held April 13 to 18.
RECOMMENDED READING
What's in a name? Apparently for homes, value. In a recent article from The Wall Street Journal, journalist Sandra Ward speaks to homeowners and real estate professionals about the rise in property naming, an anecdotal observation that's been evidenced by online vacation rental and real-estate sites. Once reserved for the upper echelons of society, naming properties is a proliferating trend that some attribute to a modern democratization of land ownership and others to the intrigue that names create.
CUE THE APPLAUSE
The Detroit-based integrated design firm SmithGroup has announced the recipients of its Equity, Diversity and Inclusion Scholarships, a mentoring program that it started in 2018 to reach demographics that are historically underrepresented in the fields of architecture, interior design and engineering. This year, scholarships were awarded to Chloe Crusan at the University of Notre Dame; Makayla Davis at The Ohio State University; Uriel Figueroa at Lawrence Technological University; Anjelica Gallegos at Yale University; and Thabang Nyondo at Clemson University.
KingsHaven, Taylor King, and Woodbridge Furniture have announced the winners of the trio's 2020 Virtual Design Challenge, where designers were asked to outfit a Paris-style living room digitally. Of 33 entries, the grand prize was awarded to Michael Drolet of Drolet Designs.
IN MEMORIAM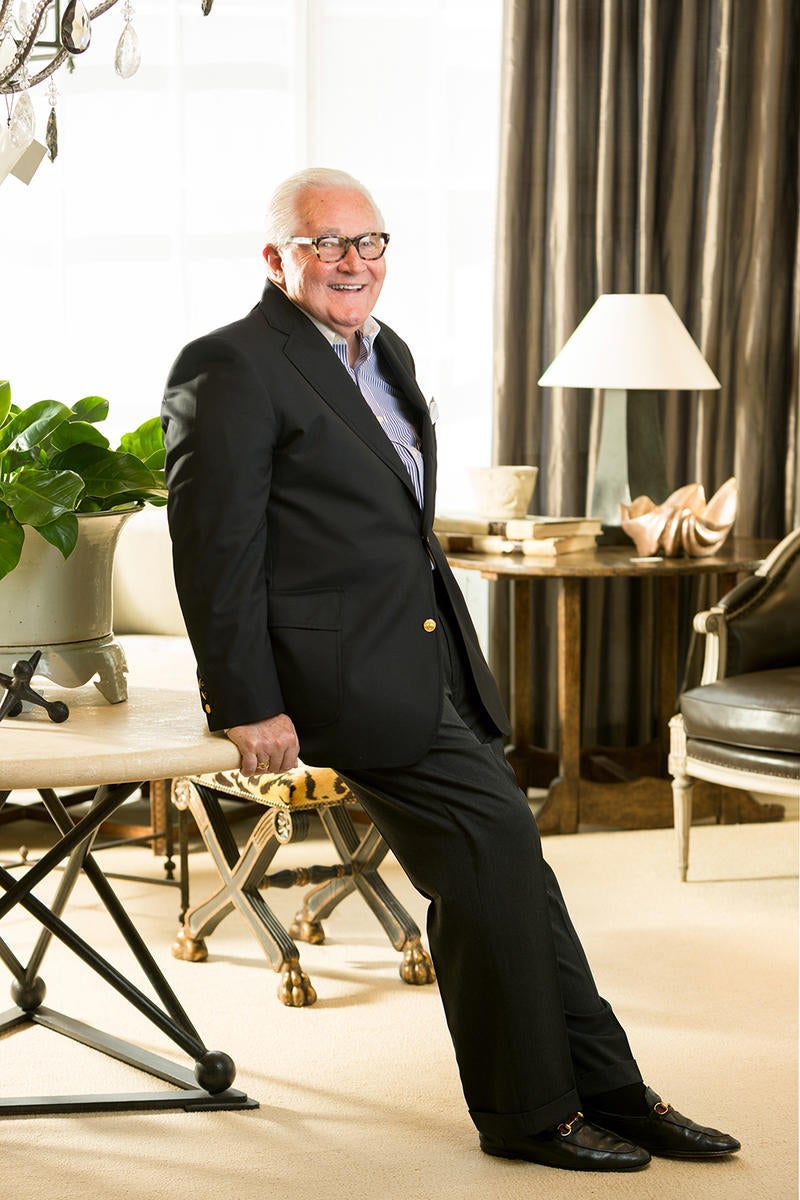 Courtesy of Webster & Company
David Webster, who founded the Boston showroom that bears his name, has passed away. Webster, a former graphic designer, opened up shop in 1991, originally selling predominantly fabrics out of a 2,600-square-foot location. The shop grew and grew, as did Webster's stature: He was an institution of the New England design scene. Last year, citing health concerns, he retired and closed up shop. Reflecting on a storied career, at the time he told Business of Home: "Creatively, it was wonderful for my soul. It really was. That's probably the thing that I'm bringing away from all of this—that, and also some of the wonderful relationships I built through the years with designers and manufacturers, some of whom are in the big cocktail party in the sky."
Homepage image: Michael Drolet's winning design for the 2020 Virtual Design Challenge | Courtesy of KingsHaven