Interior designer Ken Fulk grew up in Virginia, but he knew from an early age that he wouldn't stay there. As a parlor trick, his parents would invite 4-year-old Fulk into the room and ask him, to the amusement of guests, where he was going to one day live. "In Manhattan!" he would exclaim. "In a penthouse!"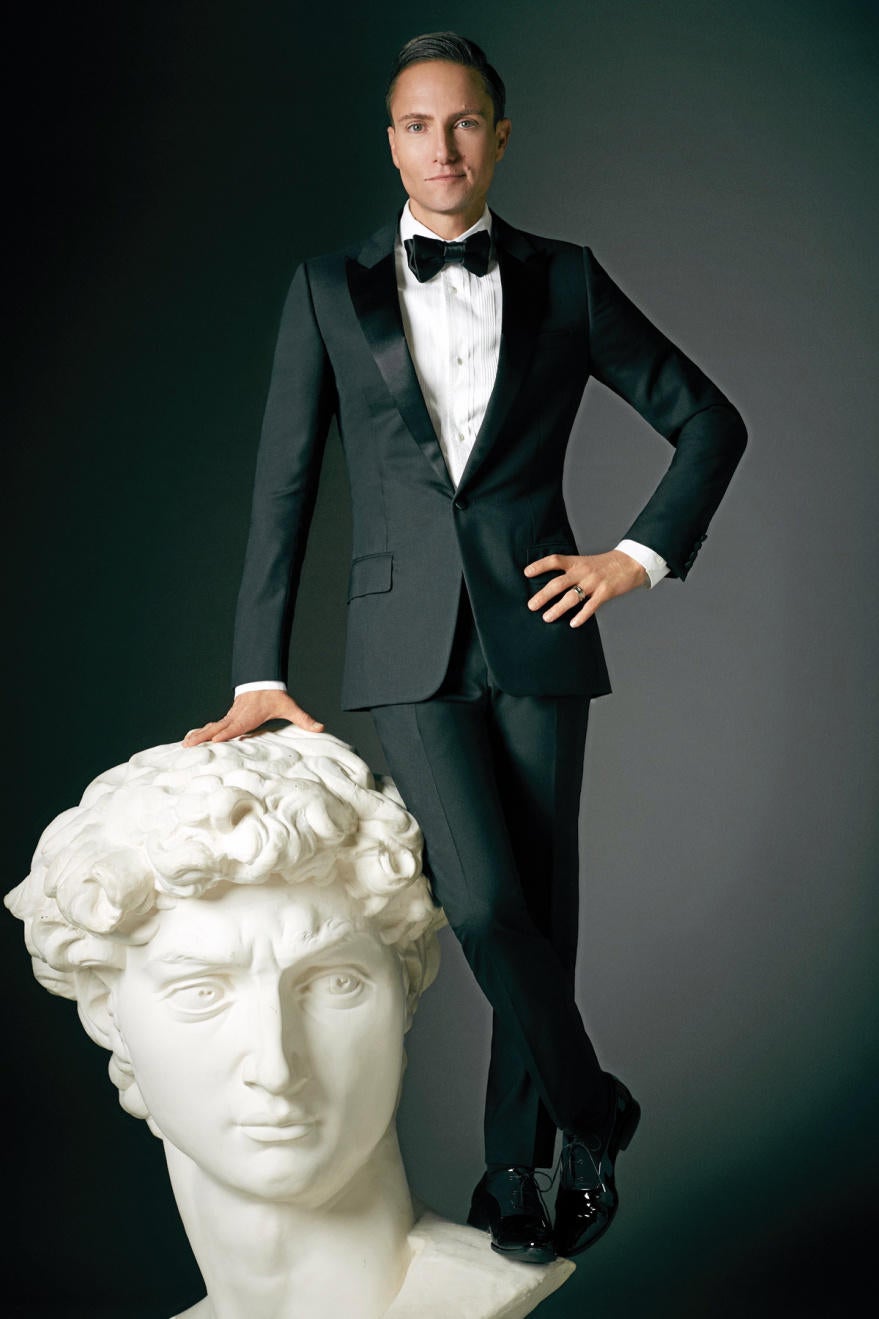 Courtesy of Ken Fulk Inc.
"I was always sort of an alien," Fulk tells host Dennis Scully in the latest episode of the Business of Home podcast. "I always saw life in a very cinematic fashion. I was waiting for the troupe of dancers to enter from stage left, and I felt like it was always my responsibility to get others to see the world the way I did."
Eventually, he did, though there were some in-between steps. After attending college in Virginia, Fulk was living in Boston working a marketing job he hated. In a laundromat, a mix-up involving Ralph Lauren sheets led to him meeting his future husband. Soon after, on a whim, they moved to San Francisco together, and the freedom of a new home allowed Fulk to "become himself."
Part of that transformation was a new profession: He became an interior designer. His timing was fortuitous. This was the late 1990s and San Francisco was on the verge of exploding with creativity, invention and money to fund both. Many of Silicon Valley's rising stars became Fulk's friends, contemporaries and clients (notably, he designed a home for Instagram founder Kevin Systrom and the wedding of early Facebook president Sean Parker).
The city was also the perfect environment for a creative person who wanted to push creative boundaries—and test the limits of what a designer could be without formal schooling. "I never worked for anyone else; I was never trained. It was all made up," says Fulk. "I didn't want someone to tell me I couldn't do something or that I had to do something a certain way. I was desperate and passionate about learning, but I didn't want to conform, because I felt somehow that I didn't want anybody else's business. … But the great irony is that now we hire only highly trained people who have enormous skills, which I [had] none of."
Indeed, to this day, his 80-person firm reads more like a creative agency than a standard design office: He has a branding and graphics team, an events team and an in-house floral team. All of this considerable muscle is put to work in service of Fulk's narrative approach. The goal is not just to create a pretty room, but to tell a beautiful story.
"Whether it's a hotel that spans a city block [or] a once-in-a-lifetime night, we start with the story. It's a roadmap for us," says Fulk. "Sometimes it's filled with obscure references from my weird little brain, and then we begin telling it with imagery and drawings. It's very much like storyboarding and moviemaking."
Though it's infused with a lively and inventive spirit, that's not to say that Ken Fulk Inc. isn't very much a business. In recent years, the firm has been exploring taking ownership stakes in its commercial projects (which range from a coffee company to an omakase sushi bar to several hotels). The practice, says Fulk, ensures that both his firm and their clients are completely aligned in their incentives.
As for the coronavirus? It has certainly slowed down Fulk's work travel and complicated a number of planned events, but he's energized to take on the creative challenges posed by the new normal: "This will not be an excuse for us to not deliver our work. We will find a way to do that. If we have the privilege to continue working, we are going to find our way through it."
This episode was sponsored by DEDON and High Point Market. Below, listen to the episode. If you like what you heard, subscribe to the podcast (free of charge!) to get a new episode every week.