In a climate-controlled room in Bethpage, Long Island, sits a wonder of the modern design world: Kravet's 35,000-piece archive of textiles from around the globe. Now, for the first time, selections from the archive will be on display to the public, in an exhibit at the New York School of Interior Design. "Pattern and Process" will open September 5, showcasing more than 80 pieces that span from the second century B.C. to the present day.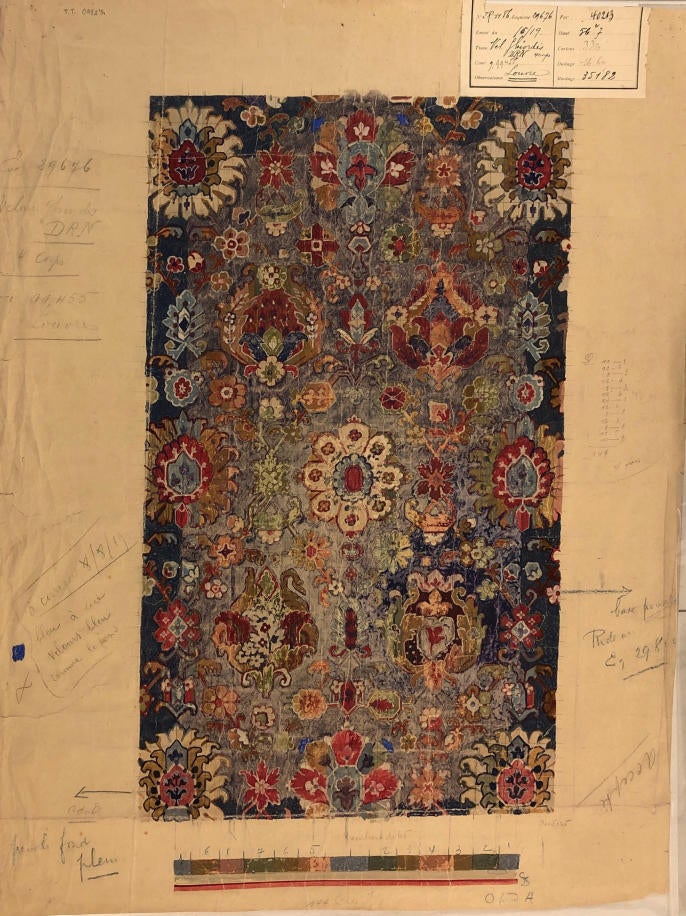 Kravet's archive originally had a utilitarian purpose: to keep track of the company's stock. Books full of fabric samples were stashed away in a room of the company's offices; from time to time, the brand's designers would dig in to the collection for inspiration, a practice that became more common as the industry changed and Kravet began focusing more on original designs.
In 1995, Kravet acquired Lee Jofa, adding that company's archive of British designs to its stash. Then in 2011, it acquired Brunschwig & Fils and absorbed its archive of French fabrics. What started as a few binders of samples had slowly but surely become a massive collection.
In the meantime, Scott Kravet, a fourth-generation member of the family-owned business and the present-day chief creative director, had been adding to it on his own. "I'm obsessed with textiles," he tells Business of Home. "When I'm traveling for pleasure or business, I buy from mills and factories going out of business."
Kravet's passion for collecting unique textiles has taken him all around the world, from museums in Cairo to storage bunkers in Budapest (more than one publication has called him "The Indiana Jones of fabric"). The obsession runs in the family. "[One seller] in Hungary opened up his private stash, and I invited my brother Cary so he could rein me in," says Kravet. "But when we get there and he pulls out some hand-painted Persian prints, my brother goes, 'Buy them all!'"
As a result, the collection features not only a vast selection of textiles from the past 100 years, but Coptic fabric from 200 B.C., 19th-century Japanese bark paper reinforced with human hair, and a huge range of historical toiles from England and France. Until now, the archive has only been accessible to Kravet employees and the occasional designer or reporter.
It was a family connection that sparked this public unveiling: Ellen Kravet, another fourth-generation member of the family, is chair at NYSID. She took the school's president, David Sprouls, out to Long Island to see the archive, and "he was blown away by our collection and said no one else in the industry has anything like it," she says.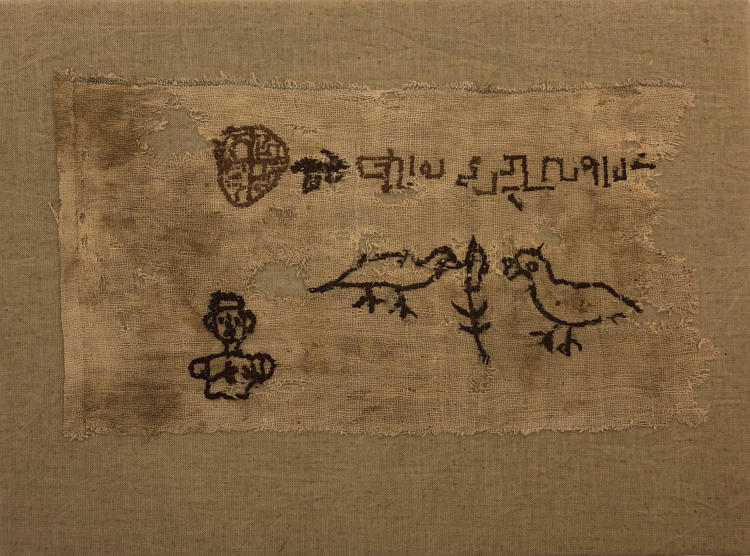 Kravet and NYSID began working with Darling Green, a company that produces museum exhibits, to create a fitting format for the expansive collection. A key objective? No self-promotion. "We're very careful not to make it self-serving," says Kravet. "We really want to educate students. The next wave of designers needs to know the history of textiles, and this is the perfect way to share it."
In addition to students, members of the IFDA, ASID, and Decorators Club are slated to tour the exhibit. If the show is a hit, Ellen Kravet says she is even open to taking it on the road. "There are no plans [for that], but why not?"
As for the archive itself—it looks on pace to keep growing. "I just went to a mill in France that had 8,000 workers at its peak. The archives are still there and they're offering them to me—it's 3,500 reference books and 40,000 textiles," says Scott Kravet. "Between that trip and a visit to our other archive in the U.K., I went to visit two print mills and another competitor archive. ... In the last three months, I've seen more textiles than anyone else in the industry."
So he's planning to keep buying?
"Yes, yes and yes."