Having served as a New York School of Interior Design (NYSID) trustee for the last five years, and vice co-chair of the board of trustees in 2014, Ellen Kravet was approved unanimously for her new role as chairman last month.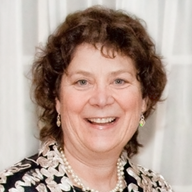 "It is a role that combines two things I love most in life—besides my husband—interior design and education," says Kravet. "I'm also excited about NYSID's executive team, because they are adaptive, forward-thinking, and open to new directions."
As executive vice president and co-owner of Kravet, she brings a number of leadership positions to bear in the new appointment. Kravet served on NYSID's Committee on Student Life, the Financial Overview Committee, and the Executive Committee of the Board of Trustees, and is currently vice chair of the board of Cape Regional Medical Center and chair of the annual art show at the Wetlands Institute.
"Ellen Kravet brings valuable experience to this position, as well as a deep understanding of the design profession," says NYSID president David Sprouls. "I am delighted to work with her as we build on the college's rich history and legacy, and know that her leadership will help propel us into our second century."
Kravet succeeds Patricia Sovern, who had held the position since 2010.