A historic snowstorm blanketing the Northeast and a video game store causing chaos on Wall Street—even Jeff Bezos announced that he's stepping down from his post as CEO of Amazon. It's been a strange week, but the home industry pushes on. Stay in the know with our weekly roundup of headlines, launches and events, recommended reading, and more.
BUSINESS NEWS
Investment management company Blackstone Group has announced a $1.6 billion purchase of residential design studio and finish installer Interior Logic Group, preempting the home company's upcoming IPO. According to Bloomberg, Blackstone's acquisition signals its continued interest in investing in single-family homes, a market that has seen a rebound in the last year as a result of low borrowing rates and a pandemic-related demand for larger living spaces.
The National Kitchen & Bath Association has released its 2021 Market Outlook report, which predicts trends for the year to come. The NKBA is anticipating a rebound in overall industry growth from negative 5.9 percent in 2020 to 16.6 percent in 2021. The study showed that homeowners cited the kitchen and bath areas as being twice as important as other home spaces, with the kitchen in particular having gained popularity (70 percent of homeowners now consider kitchens to be extremely important, compared to 64 percent pre-COVID). Residential kitchen and bath remodeling is expected to grow by 16 percent this year, with a predicted spend of $158.6 billion.
The High Point Market Authority debuted a rebranding—including a new logo and website—that aims to outline the organization's role and responsibilities as the official sponsor and organizer of the biannual High Point Market. HPMA's new domain will define the broader scope and vision of the organization, which was founded in 2001 to bring structure and support to a fragmented Market landscape.
Pinterest has partnered with three tech companies—RevJet, StitcherAds, and Smartly.io—to introduce a customized advertising format to its platform in order to simplify the process by which its advertisers create targeted ads. (Basically, it's a faster, easier way for advertisers to direct Pinterest users to buy the products that they see in images on the site.) The new method, dubbed Dynamic Creative, lets marketers automate the process of designing ads, eventually allowing retailers to place ads within shoppable pins, writes Furniture Today. Dynamic Creative will automatically import data such as price, location and availability in the advertisements as part of Pinterest's ongoing efforts to adapt to a growing demand for e-commerce capabilities, having launched ads and a shopping tab in September.
According to analysis from Zillow, the 2020 U.S. housing market saw its largest growth spurt in 15 years, gaining nearly $2.5 trillion in value last year, which brings the sector's total worth to $36.2 trillion. The online real estate marketplace predicts that 2021 will continue to see the market accelerate, possibly exceeding last year's gains.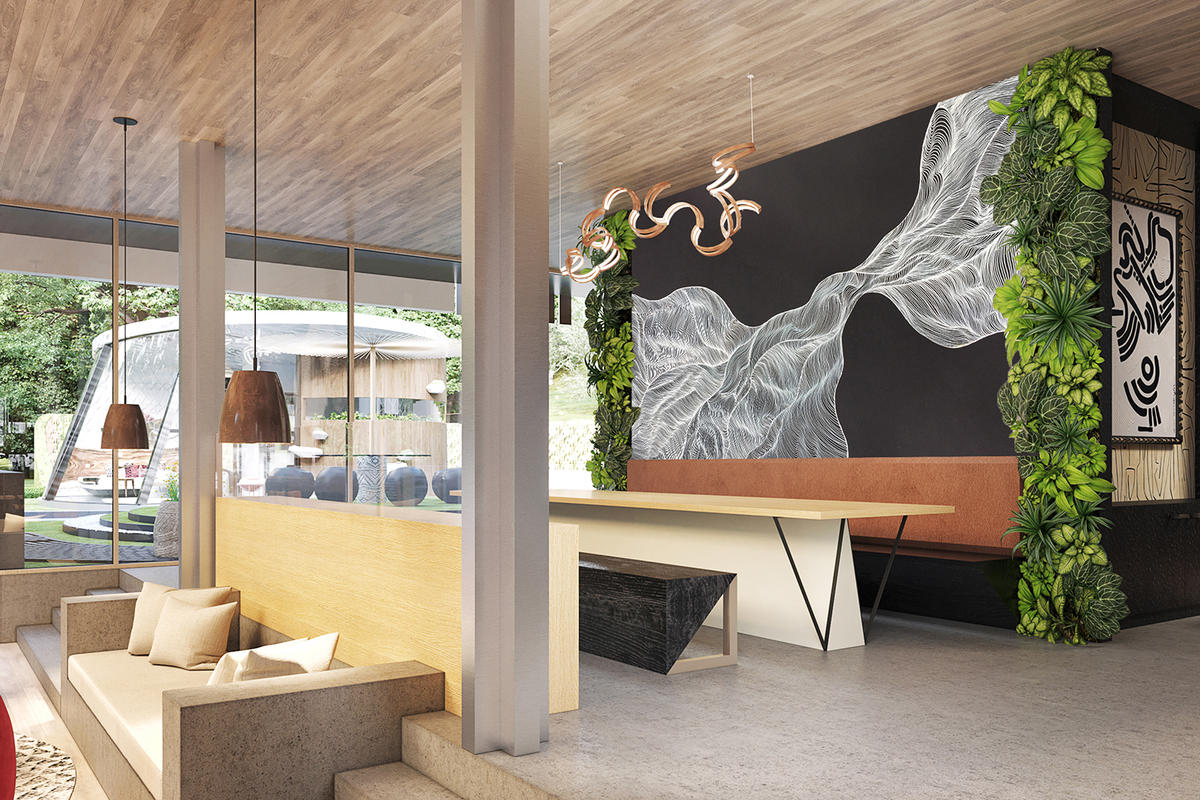 LAUNCHES, COLLABORATIONS & PARTNERSHIPS
Last week, the Black Artists + Designers Guild unveiled Obsidian, a virtual showhouse concept designed for the Black family of the future. Launched in partnership with Hearst's Luxury & Design Collection, the showhouse's programming orients itself around dialogues of Black identity within the design space and how future homes can be designed to empower Black families. The Obsidian Virtual Concept House tapped 22 BADG members to create the rooms, incorporating innovative technologies and design concepts into their designs. To experience the space, click here. And over on House Beautiful, a photographic tour offers insights into the inspiration for each designer's room.
Bloomingdale's has partnered with the BADG to host an online pop-up shop as part of the retailer's Shop for Good campaign, which seeks to highlight diverse and inclusive voices. The initiative includes in-store and online donation opportunities this Black History Month, in support of BADG, the National Museum of African American History and Culture, and ABT RISE, a division of the American Ballet Theatre dedicated to advancing diversity and inclusivity in the pipeline for ballet dancers and instructors.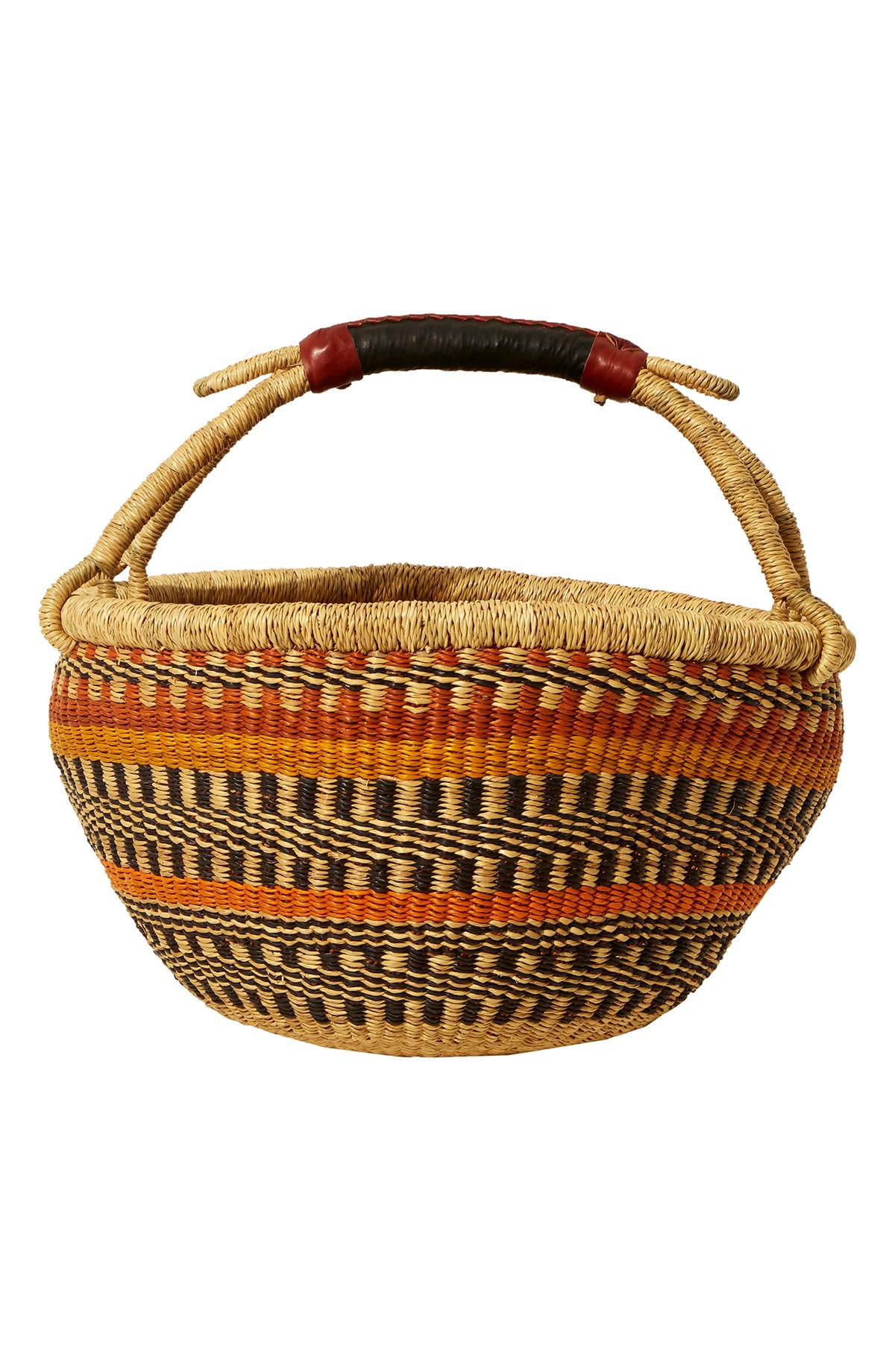 Together with Nordstrom, online global marketplace Goodee has launched the Goodee 100, a curated selection of 100 home items priced under $100. The socially conscious company has hand-picked items that represent 25 brands from 16 countries, all transparently sourced and ethically made. The items can now be found on both websites and at five Nordstrom locations in the U.S.
Milwaukee, Wisconsin–based wallcovering company Chasing Paper has released two new designs in collaboration with watercolor artist Kelly Ventura that features charming floral motifs. As part of the partnership, Ventura's watercolors are also being sold as framed prints through Chasing Paper.
Homebuilding company Lennar and home security company Ring have announced Lennar Communities Connected by Ring, a new suite of connected home products to allow Lennar homeowners to manage their Ring smart doorbell, Level smart locks, Eero by Amazon Wi-Fi, leak-detection technology by Moen, and Resideo smart thermostat, all through the Ring app.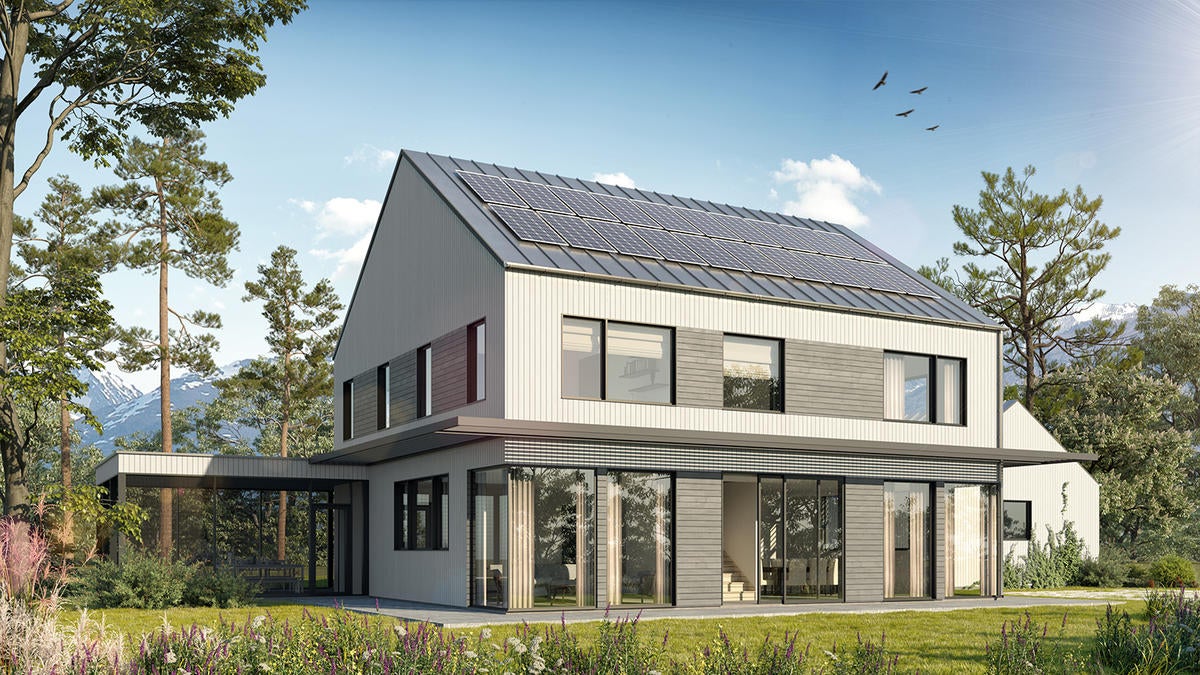 Sustainable prefabricated design and construction company Plant Prefab has launched its first-ever Passive House, designed in partnership with architect Richard Pedranti. (For the uninitiated, the Passive House certification is a strict building standard that requires 80 percent less energy use than conventional buildings.)
CALENDAR UPDATES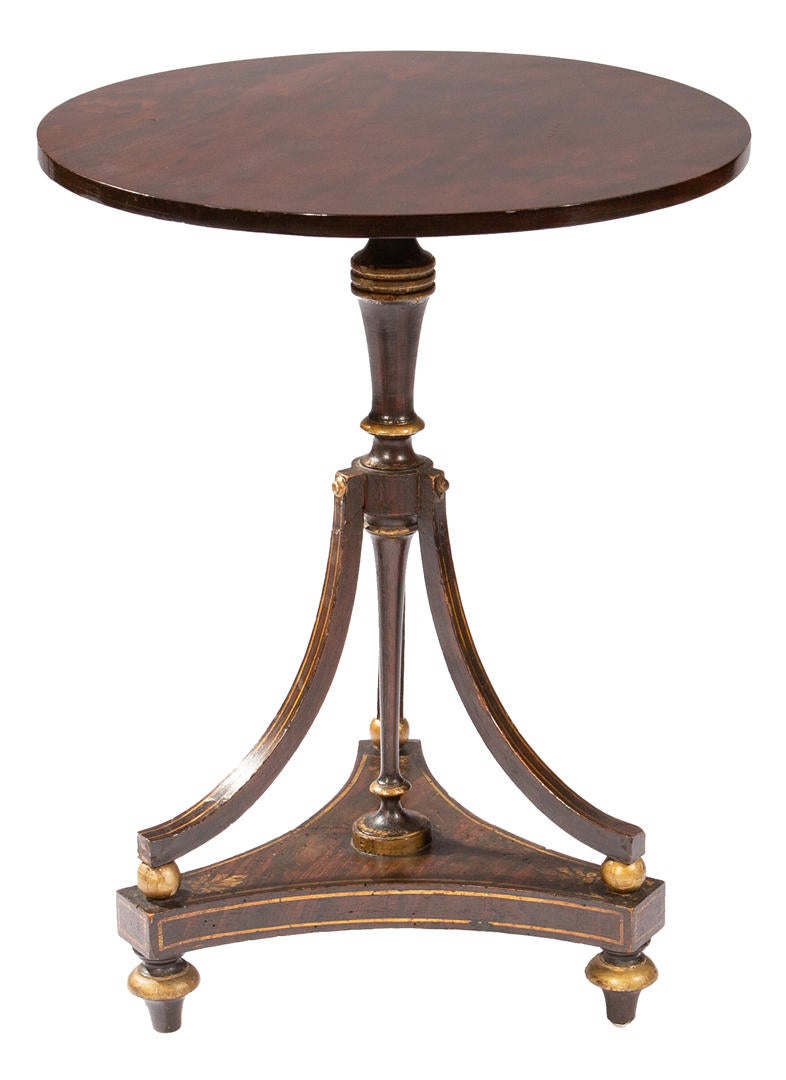 Courtesy of Neal Auction Company
Neal Auction Company has announced the sale of the estate of the late Julia Reed, the journalist and tastemaker best known for her profiles of life in the American South. Her collection of art and fine furnishings will be auctioned with proceeds to benefit the Julia Evans Reed Charitable Trust, which supports a number of nonprofit organizations to provide home comforts, education, food and creative opportunities to underserved populations. To learn more about the auction, click here.
The organizers of The European Fine Art Foundation have announced its adjusted 2021 fair schedule. Due to the pandemic, Tefaf New York Spring 2021 has been postponed until May 2022. Tefaf Maastricht will take place in person in the Netherlands from September 11 to 19, concurrently with Tefaf Online.
SHOWROOM REPRESENTATION
Rockville Centre, New York–based textile manufacturer Carnegie Fabrics has announced its partnership with Italian manufacturer Wood-Skin, an interdisciplinary design company. Moving forward, Carnegie will be the exclusive North American distributor of the brand's paneling products.
Strike, a California-inspired collection of handmade stone fireplaces created by Chad Dorsey Design, is now being represented by Pholio Co, a multiline showroom located in the Meadows Building in Dallas.
RECOMMENDED READING
Over the years, Instagram has become an increasingly popular destination for vintage and antique sellers. Over the course of the pandemic, many have turned to these dealers for pieces to refresh their apartments—but what the photos of midcentury lighting options and avant-garde 1970s seating options don't show is the grueling work that these account administrators undergo to make it all happen. Curbed takes us behind the scenes of the nonstop sellers (that are on the verge of burnout).
On that note, Sight Unseen has rounded up a two-part guide to some of the buzziest dealers of antique and vintage on the 'gram.
CUE THE APPLAUSE
The Kitchen & Bath Industry Show has announced the product finalists for the 2021 Best of KBIS Awards, which recognizes innovative new kitchen and bath products. Brands like Toto, Liebherr, Kohler and Dacor were honored as winners—to see the full list, click here.
The Créateurs Design Awards has announced its 2021 winners across seven categories, including Brazilian design firm Studio MK27 for residential design; Lebanese design studio T Sakhi's Reconciled Fragments coffee table for product design; and Roger Davies for interior photography. To view the full list of winners, click here.
Houzz has announced the winners of its annual Best of Houzz award, which recognizes the top residential design and remodeling professionals in the U.S. This year, winners were chosen across a number of room-specific categories, from the kitchen and living room to bedrooms and bathrooms. To see the full list of winners, click here.
Hamburg, Germany–based lighting designer Midgard has been awarded the 2021 German Sustainability Award for Ayno, its adjustable fiberglass lamp design. The lamp's material choices reduce the need for superfluous hardware while maintaining a high aesthetic appeal.
CALL FOR ENTRIES
Home decor brand MacKenzie-Childs has launched its inaugural Black Lives Matter Scholarship for Design, which seeks to encourage Black youth to pursue educational opportunities in the art and design space. Applications will be accepted until June 30; for more information, click here.
The American Association of Textile Chemists and Colorists (AATCC) Foundation, which promotes the science, research and knowledge of textile design and materials, has announced its 2021 scholarships for undergraduate students in textile-related programs at U.S.-based colleges and universities. Students can apply for multiple scholarships until March 31. For more information, click here.
Homepage image: Moon House by Me and General Design for the BADG Obsidian Virtual Concept House | Courtesy of Black Artists + Designers Guild