A pair of snake wall sconces are to blame for Aux Abris's Garden of Eden raw silk mural wallpaper. The owner, Karen Robert, was contacted by a friend who had just installed the set of lights in her bathroom and requested a serpent-inspired wallcovering. "I got it in my head, and I went home and collaged that afternoon," says Robert, who designed a small-scale collage of art deco motifs on the computer before printing samples. "The file [for Garden of Eden] kept getting bigger and bigger and it kept crashing my computer, so finally I had to buy a new computer to accommodate it."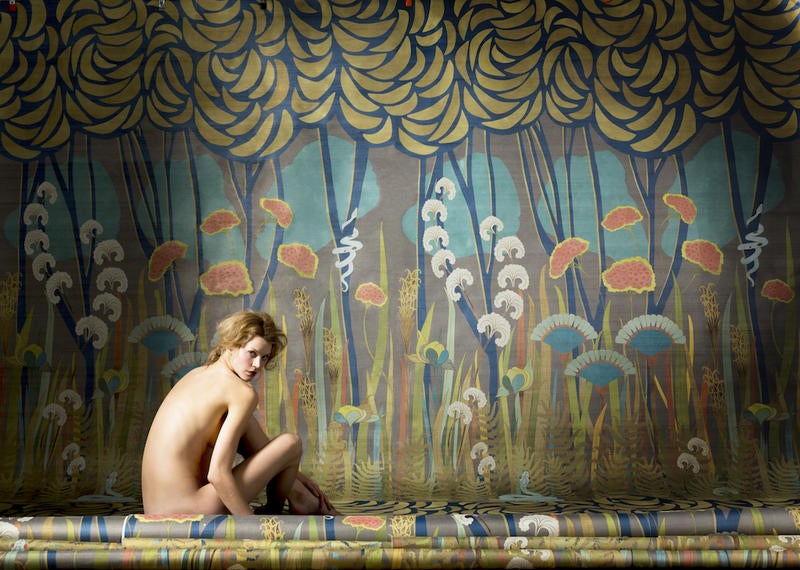 Basement startups and technological disturbances isn't just reserved for Silicon Valley. Robert launched wallpaper manufacturer Aux Abris in 2014, printing glass cloth wallcoverings in her basement in Bronxville, New York. Then a self-taught graphic designer with more than a decade of interior designing under her belt, Robert set out to create a textured alternative to the market's "flat, old-fashioned and cheap-looking" papers for a wallpaper-heavy project she was working on at the time.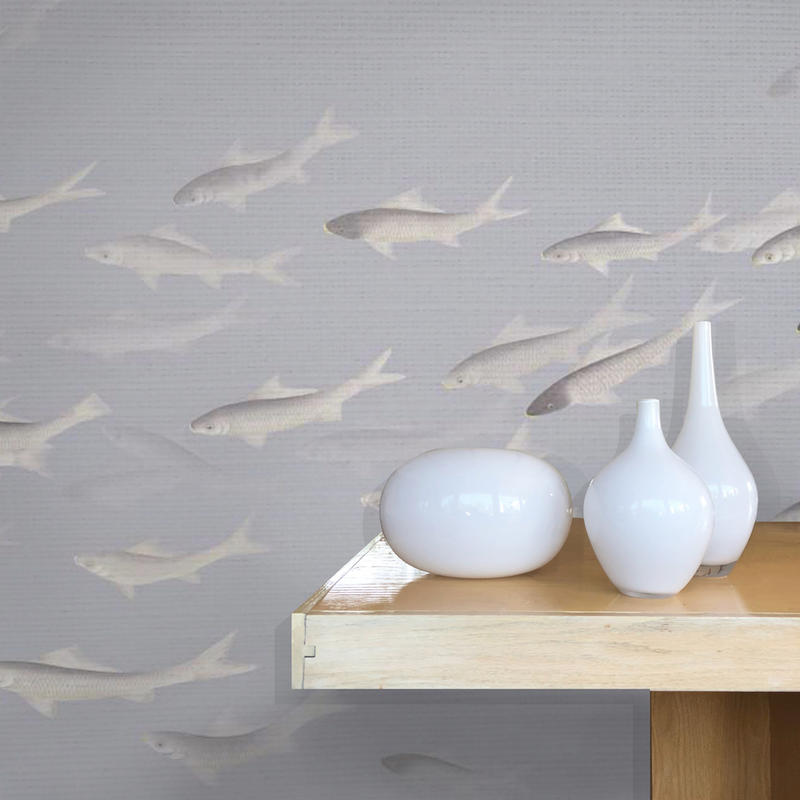 "Instead of spending $25,000 on wallpaper [for the project], I've spent $100,000 on printers," she tells Business of Home. "I launched with a printed grass cloth, but now we're also printing on silk and Japanese woven papers. That, for me, was what was missing in the market."
It's been an investment well spent, says Robert, whose work has garnered the attention of interior designers for retail and, increasingly, hospitality projects. That Garden of Eden mural, for example, has since appeared inside the Presidential Suites at the Four Seasons in Boston and this year's Detroit Designer Showhouse. Per interior designer requests, Aux Abris will debut its first vinyl collection in May at the HD Expo. "It's my way of trying to give hospitality a little more punch," says Robert of the new line.
That designer need has long been a driving force for Aux Abris, which currently retails through a number of specialty trade showrooms across the country. "Because I was an interior designer for so long, with every wallpaper I design, I have the designer in mind. How can they use this to layer in a room? If I can't figure out where wallpaper would be going, I'm not interested in designing it."
Cover image: Jeff Garland Photography courtesy of Aspire Design and Home Detroit Designers' Show House; Room design by Courtney McLeod of Right Meets Left Interior Design.