While no one can say for sure what the future holds, these 10 design experts have forecast what they think the world can learn from this past year—from climate change and forever-altered education spaces to rethinking how museums function. Until then, stay in the know with our weekly roundup of headlines, launches and events, recommended reading, and more.
BUSINESS NEWS
Ikea will cease production of its print catalog, marking the conclusion of a 70-year tradition, reports NPR. At its height, the Swedish furniture giant produced almost 70 versions of the catalog, in 32 different languages, filling its pages with colorful, characterful imagery. (The 2020 catalog ran 200 pages long.) The company described the move as an "emotional but rational decision" as it works to meet customers where they are—online.
In yet another update to Airbnb's coming IPO, The Wall Street Journal reports a late-stage surge on the home rental platform's expected share price. The company has announced that the price range will now sit between $56 and $60 a share, up from $44 to $50, increasing its overall valuation to as much as $42 billion. Airbnb's IPO price, underwritten by Morgan Stanley and Goldman Sachs, will be finalized in the coming days in what Bloomberg is calling "the busiest year-end on record for initial public offerings in the U.S."
Following its Fall 2020 Market, the High Point Market Authority has released its Winter/Spring 2021 High Point Market Style Report. The 30-page report was produced by High Point's eight Style Spotters—Rachel Cannon, Nancy Fire, Joanna Hawley-McBride, Don Ricardo Massenburg, Rachel Moriarty, Ivonne Ronderos, Victoria Sanchez and Keita Turner—identifying 19 key trends for the upcoming season. Featuring 80 products from 52 exhibitors, the report highlights natural elements and recognizes the impact of COVID-19 on home design.
Longtime design industry stalwart John Edelman—the executive chairman of the board at The Crypton Companies who was previously CEO of Design Within Reach—has been named co-CEO of Fourth & Pride Vodka, a new beverage brand that seeks to celebrate the LGBTQ+ community through a line of alcoholic beverages.
Dobby, the AI-powered home maintenance platform, has secured $1.7 million in its seed round of funding. Led by Dundee Venture Capital, investors include B5 Capital; Jeremy Achin, co-founder and CEO of DataRobot; Caroline Maury Devine, board member at ConocoPhillips and early investor in Sweetgreen; and Andrew Macdonald, SVP of mobility and business operations at Uber. The company has seen double-digit monthly growth in the Washington, D.C., metro area, and will use this capital to strengthen growth initiatives and build out its marketing capabilities.
Ready or not, influencers are coming for the real estate market. Bloomberg reports that New York developers and real estate agents have turned to influencers to help paint a brighter picture of city living in a work-from-home era. Social media's growing role in property sales hit a peak this year when in-person showings were shut down due to the pandemic, and real estate brokers turned to influencers in the hopes that a staged day-in-the-life might be more persuasive than a typical video tour. "Through an Instagram post or a YouTube channel, buyers can picture a typical day in their aspirational space: working from home in a chic living room, doing yoga on their new terrace, or enjoying skyline views while eating dinner," writes Jacqueline Davalos.
Less than a year and a half after opening its doors, Wayfair is closing its brick-and-mortar store in Natick, Massachusetts. According to Home World Business, the closure comes as the company refines its physical retail strategy. Along with a host of pop-up shops, the Natick store was largely an experiment by the fast furniture brand, allowing it to experiment with physical retail. The company hopes to leverage this experience as it looks to future retail concepts.
Green Business Certification Inc., awarder of LEED certifications, announced a plan to grant funding to 100 individuals from underserved and underrepresented communities to earn one of its Sustainability Excellence professional credentials, which recognize proficiency in best practices within the green global workforce—a noteworthy step in the direction of providing equitable opportunities to home builders and designers. "As the urgency to build healthier, more equitable and more sustainable communities grows, GBCI has expanded to offer programs that help develop and train a workforce needed to make these goals a reality," the organization's president and CEO, Mahesh Ramanujam, said in a statement.
Last week, a bipartisan group of lawmakers unveiled a proposal for a $908 billion stimulus plan, reports Inc. The emergency-relief funding bill presents a framework that would provide federal aid to individuals and small businesses through April 1. The bill allocates $300 a week in federal unemployment benefits for 18 weeks, and would be retroactive to December 1. The legislation also details $288 billion in aid for small-business programs, including the now-expired Paycheck Protection Program.
The publisher of New Jersey Monthly has acquired Design NJ, a bimonthly magazine that targets high-end New Jersey homes and their residents, covering subjects across interior design and architecture. "While the media sector continues to contract, we see a unique opportunity for growth with this acquisition," says New Jersey Monthly publisher and editor in chief Kate Tomlinson.
Four years of Trump tariffs have injected an element of uncertainty into the global supply chain and in turn the home industry—as BOH Retail Watch columnist Warren Shoulberg points out, duties as high as 25 percent have been imposed on a gamut of goods coming out of Asia, especially China. What can the industry expect from President-elect Joe Biden? In an interview with The New York Times, Biden said he would not immediately remove the tariffs that Trump imposed, nor would he make any alterations to the Phase 1 agreement Trump inked with China (which requires Beijing to purchase some $200 billion in additional U.S. goods and services during the period 2020 and 2021). It is Biden's aim to fortify communications with U.S. allies in order to best approach foreign and economic relations with China.
Shipping delays have been a common plight this year, and with a superlative glut of online orders this holiday season, UPS has imposed shipping restrictions on certain large retailers, including Gap, Macy's, Nike and technology retailer Newegg. With delivery networks under strain, reports WSJ, UPS informed drivers across the U.S. this Cyber Monday to cease picking up packages from certain retailers in an effort to preserve performance during one of the busiest shipping weeks of the year. And not without reason: As estimated by the National Retail Federation, online shopping jumped 44 percent over a recent five-day stretch that included Black Friday and Cyber Monday. The restrictions applied to packages that exceeded volumes previously negotiated between UPS and the shippers, reports The Washington Post.
First lady Melania Trump announced the completion of the White House's new tennis pavilion, designed in partnership with the Trust for the National Mall and the National Park Service. The project includes the refurbishment of the White House tennis courts and Grandchildren's Garden, in addition to the new building, all following in the style of the East Wing and West Wing.
LAUNCHES, COLLABORATIONS & PARTNERSHIPS
Elle Decor has launched its third annual "Not for Sale" auction, with proceeds benefiting Housing Works. Until December 17, 10 one-of-a-kind designs—including David Yurman earrings, a bespoke Houghton Hall–inspired wallpaper from de Gournay and a Foundrae embellished trunk—will be sold to support the efforts of the New York nonprofit.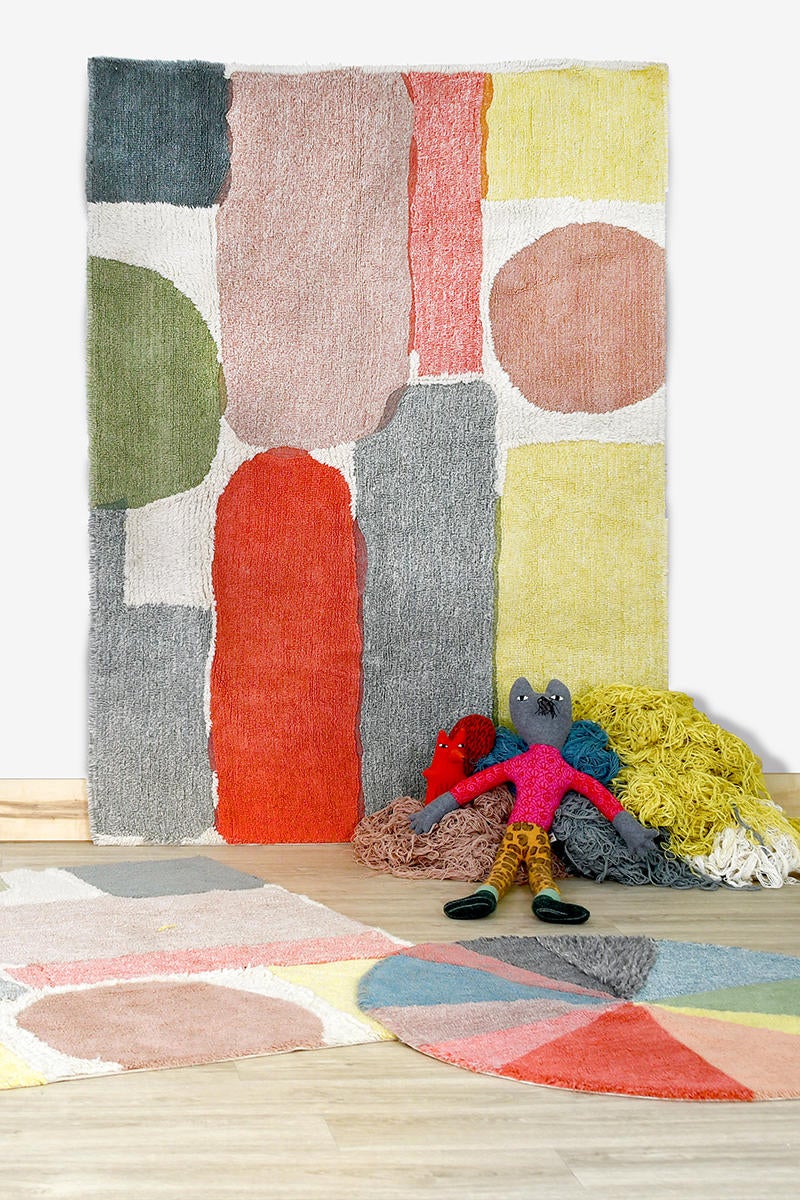 Woolable by Lorena Canals, the washable rug brand, has partnered with Scottish textile and product designer Donna Wilson to release a collection of multicolored machine-washable rugs. Two main designs, one a standard area rug and the other in a circular shape, feature bright, cheerful palettes.
ED Ellen DeGeneres has announced a partnership with Greentouch Home to launch a collection of designer bathroom furnishings. Four signature collections kick off the collaboration, including a range of bath vanities, mirrors and storage solutions, sold exclusively online at Lowe/s and the ED website.
Private real estate company Roe Corporation has announced the launch of sales for what is believed to be the most sustainable building ever completed in New York City. Charlotte of the Upper West Side, one of the first new residential buildings to be constructed in the Central Park Historic District in the past 30 years, was designed and engineered by BKSK Architects to exceed the lofty standards of the Germany-based Passive House Institute.
CALENDAR UPDATES
The National Kitchen & Bath Association has opened registration for KBIS Virtual 2021, an entirely online edition of the landmark trade show. The event will feature an additional day of programming (it will run February 9 to 12), with the virtual show floor open daily from 10 a.m. to 6 p.m. EST. This year's registration will take place in two steps: Formal registration is now open, and attendees can complete their profiles; come mid-January, individual signups for the show's special events will open. For more information, click here.
The spring edition of Intertextile Shanghai Home Textiles 2021 has announced that it will return to the National Exhibition and Convention Center in Shanghai from March 10 to 12. Together with four other textile events—Intertextile Shanghai Apparel Fabrics, Yarn Expo Spring, CHIC and PH Value—the event will take place during China's typical peak sourcing season.
SHOWROOM REPRESENTATION
Courtesy of Hellman-Chang
Dawsonville, Georgia–based furniture manufacturer Hellman-Chang is moving from Thomas Lavin to David Sutherland in Los Angeles and Washington, D.C., a transition that coincides with the launch of two new product lines.
RECOMMENDED READING
Whether you're New Yorker or not, it's a sad thing to see so many of this great city's storied businesses close prematurely. Curbed rounded up 500 small businesses that were forced to close this year, and the photos alone are worth the walk down memory lane.
Brothers Byron and Dexter Peart, founders of online global marketplace Goodee, sat down with former New York Times and Bon Appetit editor Christine Muhlke to share the story behind the brand, and why they feel that the pandemic has only solidified the importance of the company's mission. (Plus, the brothers spotlight their favorite Goodee objects, from handcrafted brooms to light fixtures made of upcycled water bottles.)
CUE THE APPLAUSE
Architectural Digest announced the honorees of its 2021 AD100, with 22 design firms making their debut on the list, including Corey Damen Jenkins & Associates, Colombian firm 5 Sólidos, Paris-based Elliott Barnes Studio and more. To view the whole list, click here.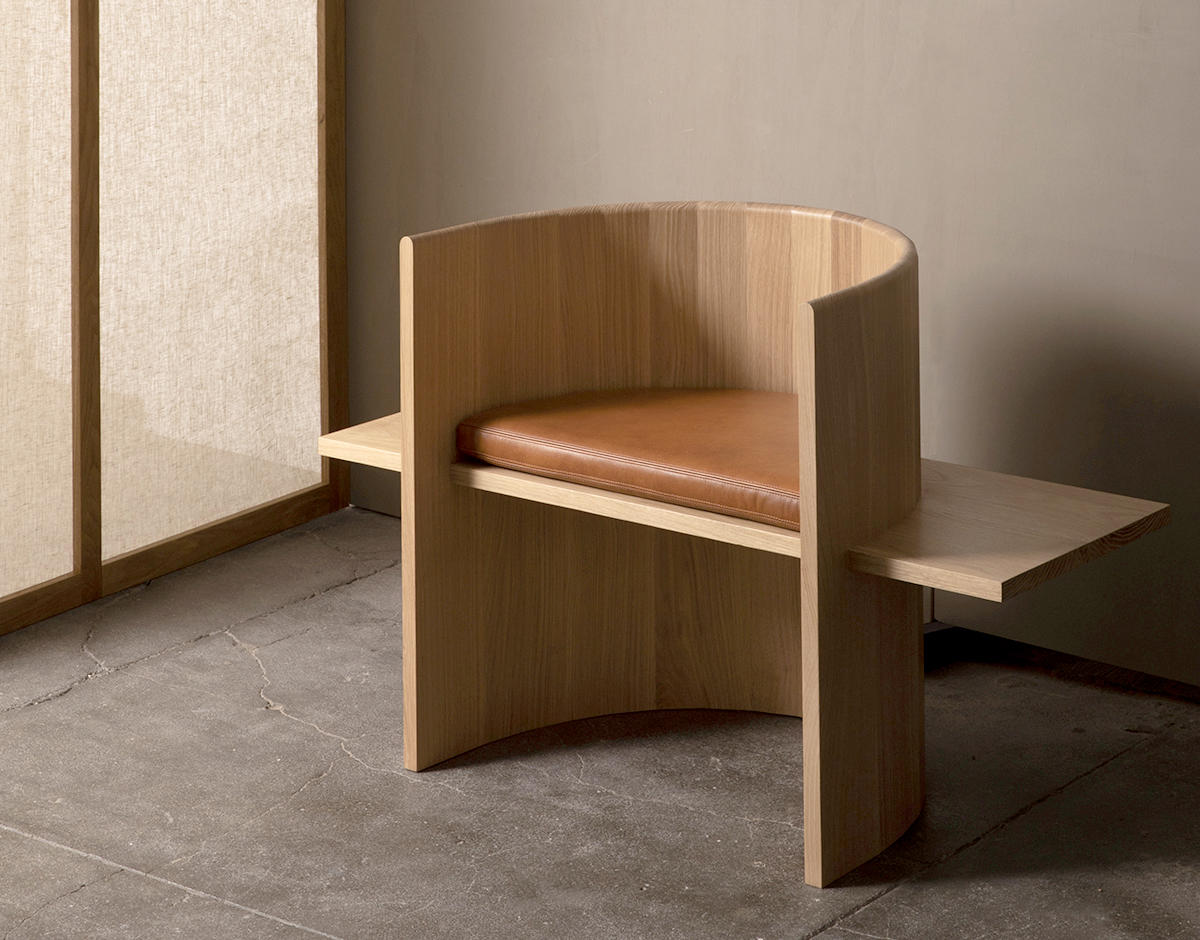 Sight Unseen has announced the 16 honorees for its eighth annual American Design Hot List, recognizing those that are shaping the country's current design landscape. Among the 2020 honorees are Portland, Oregon–based handmade furniture brand Campagna; Newfield, New York–based wood artist John Eric Byers, New York–based designer Mike Ruiz-Serra, and more. To view the full list, click here.
The Decorative Arts Trust has named Craft in America as the recipient of its inaugural Prize for Excellence and Innovation. The honor recognizes scholarly endeavors undertaken by a nonprofit to advance the public's appreciation of decorative arts, fine arts and design. The Los Angeles–based organization was awarded $100,000 to continue its work promoting contemporary and traditional craft through its museum and educational programming.
Homepage image: A living room designed by White Arrow, one of the honorees of Sight Unseen's 2020 American Design Hot List | Courtesy of Sight Unseen