Good news this week—Pfizer announced yesterday that trials show its COVID-19 vaccine to be 90 percent effective, and U.S. markets surged on the news. Read on for our weekly roundup of headlines, launches and events, recommended reading, and more.
BUSINESS NEWS
As the pandemic stretches on, American manufacturers, particularly in the home improvement sector, are facing shortages of essential materials. While restocking has commenced, Americans are scooping up goods faster than supply chains can provide them. Paint producers don't have enough cans, and appliance makers are lacking parts to produce refrigerators, kitchen mixers and washing machines. As reported by The Wall Street Journal, many executives believe it could take until next year for stock levels to find their keel.
While the market as a whole saw an uptick on Pfizer's vaccine announcement, e-commerce brands like Wayfair, Etsy and Amazon took a hit yesterday. According to The Motley Fool, the year-to-date growth spike in these stocks (Etsy is up 198 percent and Wayfair's shares have grown 178 percent) came as more and more consumers were shopping online and investing in their homes. With a vaccine around the corner, many investors are concerned about a looming curb in e-commerce sales. Wayfair stock dropped nearly 17 percent in early trading on Monday, Etsy nearly 10 percent, and Amazon 4.4 percent, reports MarketWatch. Another victim? Zoom, which tumbled 20 percent.
Jasper, Indiana–based furniture conglomerate Kimball International has acquired Poppin, the New York–based tech-powered B2B commercial furniture design company. Poppin's assets at the time of agreement totaled $110 million in initial estimates, according to the statement. Following the acquisition, Kimball will focus on bringing the firm's portfolio into secondary markets, accelerating work-from-home and corporate partnerships for the brand and developing a Poppin dealer program.
Last week, Material Bank announced that its shipping process is 100 percent carbon neutral. As part of its broader mission to reduce packaging and transportation emissions, Material Bank says it has accomplished this environmental milestone in part through the development of its patented tray, which allows for less waste when returning samples. Additionally, its sample library allows for several brands to be included in a single box, eliminating the need for multiple shipments from different brands.
Brooklyn-based furniture manufacturer Uhuru Design announced last week the closing of $6.9 million in private capital investment from an undisclosed source to support the brand's national B2B network and bolster its growing D2C network as work-from-home culture continues.
What does a Joe Biden presidency mean for small businesses? Among several adjustments to corporate taxes, Biden has expressed his support of the Paycheck Protection Program, reports Inc. He's also made mention of a "restart package" that would provide financial support to small businesses to cover the cost of PPE and retrofitting establishments to provide safe working environments (installing plexiglass, for instance). The Biden team has communicated its ambitions to release an additional wave of stimulus checks and to expand unemployment benefits for small businesses.
The New York attorney general, Letitia James, sued Sotheby's on November 6 for allegedly aiding a major art collector in tax evasion. As reported by The Wall Street Journal, the charges suggest that the auction house helped an offshore art-buying company called Porsal Equities pose as a dealer, which would have enabled a sales tax exemption on its purchases, a policy typically reserved for members of the art trade. The relationship is said to have started in 2010; since then, Porsal has allegedly escaped paying taxes on $27 million worth of art, withholding millions in tax dollars from New York State. A Sotheby's spokesperson said the company "vigorously refutes the unfounded allegations."

LAUNCHES, COLLABORATIONS & PARTNERSHIPS
The International Interior Design Association's New York chapter has partnered with New York–based nonprofit Leadership, Mentoring, Networking Opportunities for A&D Professionals (LMNOP) to provide programming for the architecture and design community. To kick off the partnership, IIDA will host an inaugural mixer on November 18, which will include a preview of its 2021 events calendar.
NYCxDesign announced the launch of its inaugural issue of NYCxDesign: The Magazine, a new editorial extension of the organization, which seeks to spotlight some of the thousands of creative minds that populate the New York design landscape. Designers will tell their stories across the magazine's five main verticals: Inspirations, Workspaces, Discoveries, Histories and Awards.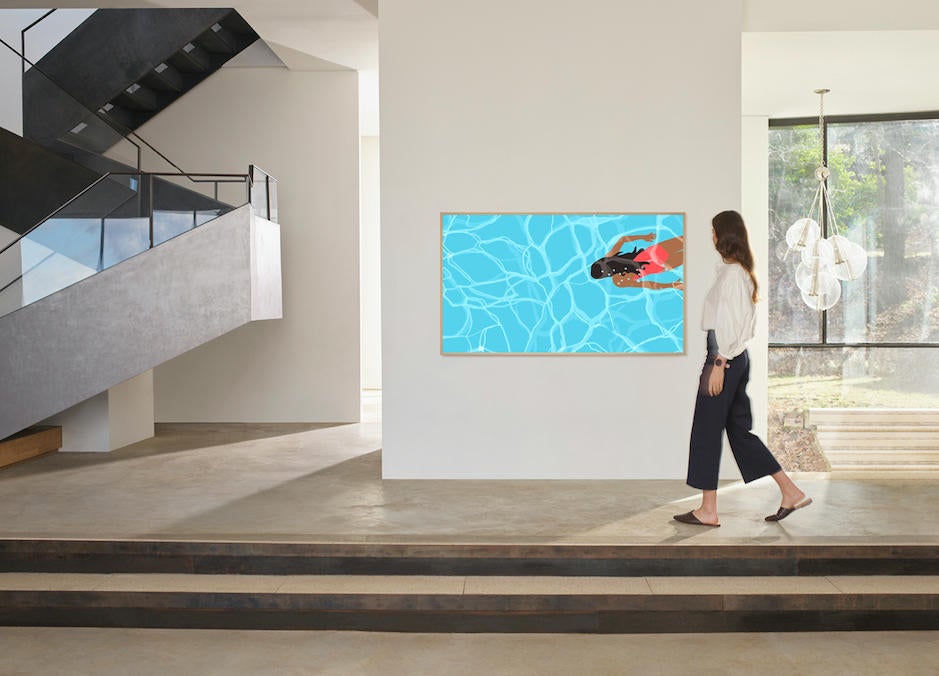 Samsung has announced a new partnership with Etsy to transform its Frame TV into an at-home digital gallery. The TV's owners can choose pieces from a capsule collection of 25 artworks by five Etsy artists to decorate their home.
French interior designer Sacha Walckhoff has announced a new collection of rugs and wallpaper in collaboration with Greek design brand Yo2. Five rugs and two wallcoverings draw inspiration from nature, with surreal touches, like palm fronds peeking out of clouds.
CALENDAR UPDATES
An ongoing auction at Christie's features the estate of adventurer and television broadcaster Countess Alexandra Tolstoy's London home, designed by Daniel Slowik and Emma Burns of interiors firm Sibyl Colefax & John Fowler. Until November 25, the lots of this layered residence—from English furniture and porcelain to lighting and rugs—will be available for bidding, with estimates starting at $650.

From November 13 to 15, the Savannah College of Art and Design will host its all-virtual Open Studio event to showcase the work of the university's artists. The event will feature more than 700 jury-selected pieces, and portion of the proceeds will benefit the SCAD Student Relief Fund, which helps students facing financial hardship complete their degrees. To visit the Open Studio event website, click here.
SHOWROOM REPRESENTATION
Crans Baldwin LLC is now distributing Maya Romanoff wallcoverings in Connecticut and New York's Long Island, Hudson Valley and Westchester regions, offering virtual and socially distanced presentations as well as sample drop-offs.
Greenport, New York–based gallery VSOP Projects has announced its representation of Canadian tie-dye artist Courtenay Pollock. Collectors, designers and consumers can now access his previously unavailable oeuvre through the VSOP Projects online storefront.
RECOMMENDED READING
Has the pandemic affected how you see color? Trends in paint sales over the last several months would suggest yes. In The New York Times this week, reporter Steven Kurutz explains how color can help alleviate stress, especially in the home. "Repainting could make your home office more pleasing, if not productive, or bring a desperately needed feeling of nature into your living room, or simply provide a little fun and uplift during a gloomy time," he writes.
Gone are the days of department store catalogs brimming with mod illustrations of domestic life and its associated products—companies like Argos, Habitat and Sears once commanded these colorful booklets, now relics of a bygone era. In the Financial Times this week, architecture critic Edwin Heathcote traces how these "windows to our past desires and culture" shaped the notion of a modern lifestyle. (The article is not without a subtle jab at the catalog's successor: the ad-riddled continuum of Instagram and e-commerce.)
CUE THE APPLAUSE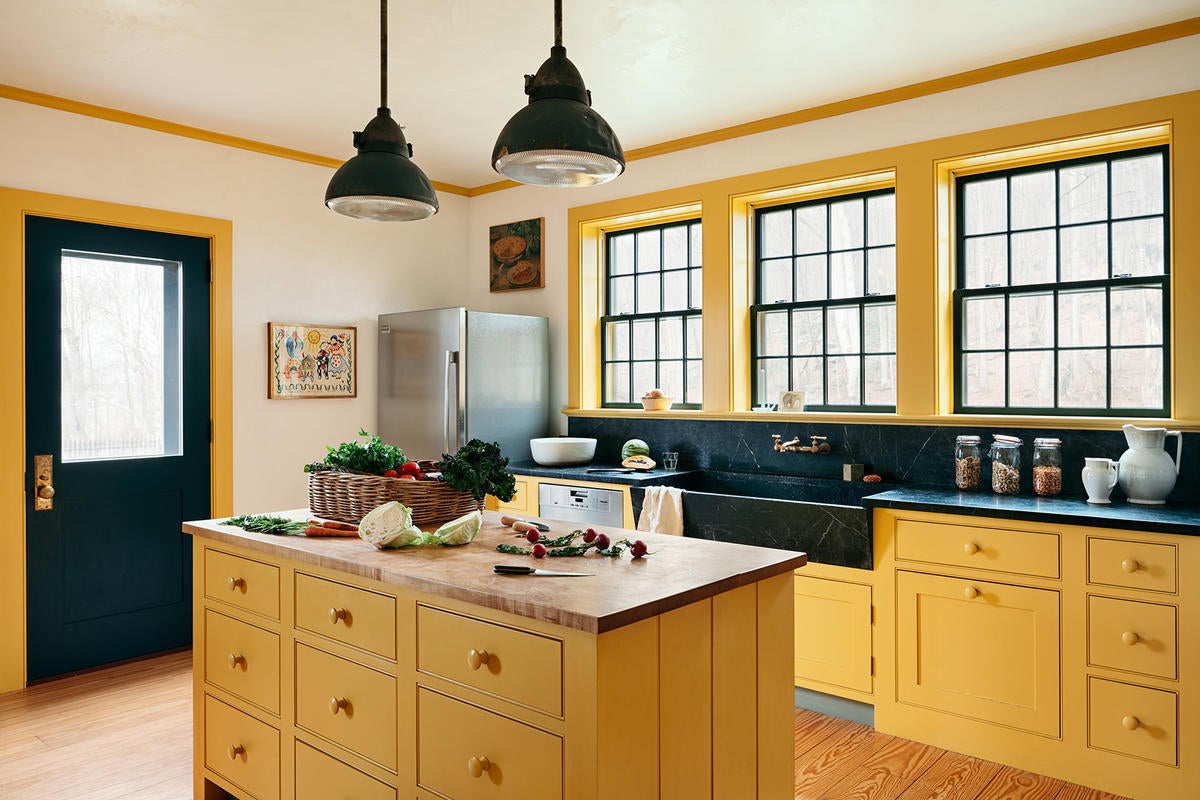 Courtesy of Hendricks Churchill
The Institute of Classical Architecture & Art has named Sharon, Connecticut–based design firm Hendricks Churchill as a winner of its 9th annual Stanford White Awards for Excellence in Classical and New Traditional Design. The firm was honored with the superlative award in the Interior Design/Houses category for its New Farmhouse project.
CALL FOR ENTRIES
The 2021 edition of the MM Awards is now open for submissions. The contest, hosted by creative consulting agency MM Company, seeks to spotlight emerging talent in the fields of fashion, product and interior design, with special focus on material research and innovation and production process. To learn more or submit an entry, click here.
IN MEMORIAM
French interior architect and decorator François Catroux passed away this weekend at age 84. The interior design master was known for his work for French aristocrats, royals and society figures, as well as dazzling boutiques for the Italian couture house Mila Schön. While the fashion set knew him first as the husband to Yves Saint Laurent muse Betty Saint, Catroux made a name for himself in the design landscape for his skilled use of lighting, volume and color. "To live in a Catroux interior makes you forever thankful, for François listens to his clients' needs and dreams, and delivers not only tasteful chic, but glorious comfort," Diane von Furstenberg (who tapped Catroux to design two Parisian apartments, a yacht and her Beverly Hills home) wrote in the foreword of David Netto's 2016 book celebrating the designer.
Homepage image: Inside New Farmhouse, Hendricks Churchill's Stanford White Award–winning project | Courtesy of Hendricks Churchill