Fall is upon us, and a number of new showrooms, shops and galleries have recently cropped up. In our September roundup, all the expansions and openings to have on your radar.
CALIFORNIA
L'Atelier Paris Haute Design has opened a new flagship store in Los Angeles, bringing its luxury kitchen offerings to the Southern California design community. Located in the heart of the West Hollywood Design District, the Beverly Boulevard storefront is the brand's third location.
EAST COAST
New York–based cabinetry brand Christopher Peacock is opening its doors in Nashville and Boston this month. In Tennessee, Christopher Peacock will join The Nashville Design Collective, its showroom featuring five rooms of cabinetry, including kitchen displays, a lady's bathroom and a dressing room. In Boston, a new storefront in Boston's South End neighborhood will replace the brand's former location at the Boston Design Center.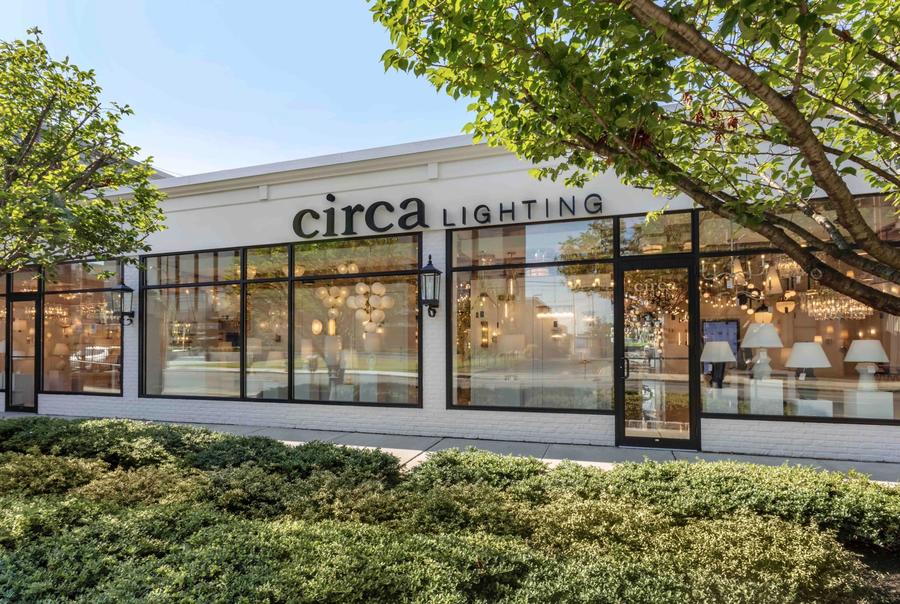 Courtesy of Circa Lighting
Circa Lighting has opened two showrooms in the Northeast. At the Boston Design Center, a new 6,000-square-foot space will serve as a trade resource for designers; in Norwalk, Connecticut, a 5,000-square-foot space on Washington Street will act as a new Circa Lighting hub. The brand has been aggressively expanding its brick-and-mortar presence this year, with plans to have 22 new showrooms opened before the end of the year.
New York–based furniture, art and object showroom Form Atelier has moved from its Mercer Street location in SoHo to a new atelier space in East Williamsburg.
Australian brick manufacturer Brickworks has opened its first North American design outpost, inside Philadelphia's historic Witherspoon Building. Brickworks is the parent company of Pennsylvania-based brick and stone manufacturer Glen-Gery.
MIDWEST
Luxury floor covering manufacturer Tai Ping and subsidiary brand Edward Fields have relocated to the fourteenth floor of the Design Center at The Merchandise Mart in Chicago.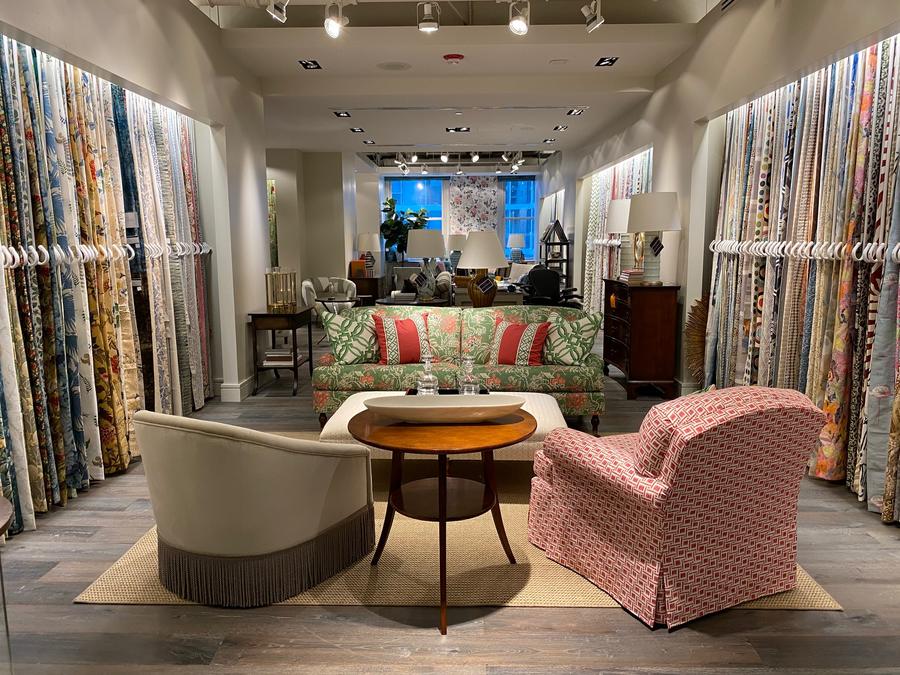 Maya Romanoff announced that it is leaving the Mart in 2021, when its new showroom and workshop shopping destination is unveiled at its Skokie, Illinois, headquarters.
Kravet Inc. has reopened its showroom at the Mart, combining all of its luxury brands—Kravet, Lee Jofa, GP&J Baker, Brunschwig & Fils, and CuratedKravet—in one location for the first time. The reopening includes the introduction of the company's shop-in-shop showroom concept, Kravet Workspace, along with an enhanced wallcovering wing, a 2,000-square-foot floor covering studio and a self-service color library.
On October 8, Circa Lighting will be opening a new 5,000-square-foot showroom in Minneapolis, west of the city's downtown.
Last week, Italian kitchen and bath brand Scavolini opened its doors at the Michigan Design Center, bringing its array of solutions to the Detroit design community.
WEST
Surya has opened a showroom in the Denver Design Center—a 3,300-square-foot location showcasing the brand's selection of rugs, lighting, wall decor and accent furniture.
U.K.-based design brand L.Ercolani has expanded its U.S. presence with a new showroom at the Studio Como building in Denver. The office-showroom space, which will serve as the home base for the company's North American operations and global design development, also showcases collections from English furniture maker Ercol and recently launched collaborations from Danish firm Norm Architects, New York–based industrial design firm Atlason Studio, Swedish designer Jonas Wagell and Norwegian designer Lars Beller Fjetland.
Abrash Rugs has opened its second showroom in the Dallas Design Center, Abrash Modern. The brand, founded by husband and wife duo Alireza Talebi and Fara Kayone, continues its expansion with this new 3,200-square-foot space, showcasing its collection of handmade rugs.
INTERNATIONAL
Circa Lighting has also opened a new 2,200 square-foot showroom in London at the Design Centre at Chelsea Harbour.
South African furniture and accessories brand Lemon has opened its first European brick-and-mortar in the Netherlands. Jaco van Staden, the company's director, chose the location because of the access it provides in Lemon's next phase of international growth.
Homepage image: A vignette from the new Form showroom in East Williamsburg | Courtesy of Form