Swap fire starters for fabric swatches and outdoor hikes for tours of design showrooms and you've got Interior Design Camp, hosted by the West Hollywood Design District in partnership with Varola Gallery. The five-day session, which will cover furniture design, home staging, styling and textile design, kicks off on July 23.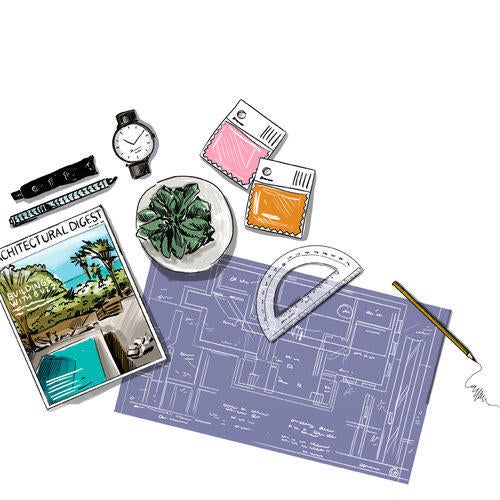 In this program by Designer Camp, design-loving teens will be given a behind-the-scenes look at the creative industry, engaging in hands-on workshops, guided studio tours and presentations from makers.
As a culmination of their experience, attendees will develop a design project to be presented to parents and the local design community at the end of the week.
Youth "in all different stages in their passion for design" are encouraged to attend, and scholarships are available. Other camp programs by Designer Camp include Photography, Fashion & Styling, and Designer Camp 101. The cost for the Interior Design program is $995.
The program was launched in 2015. Designer Camp director and founder Kristen Dees told Business of Home, at the time of the launch: "The West Hollywood Design District is so supportive. I don't think I'd be doing this without them. They're bringing all the key players in, and they really have a heart to bring in more youth to the district. So many people want to give back to the youth. There's such an energy and excitement."
Designer Camp is also available in Orange County, from July 16 to 20. It was launched in partnership with South Coast Collection/SOCO & The OC Mix and the Chuck Jones Center for Creativity. The theme of that camp is working with nonprofit The Giving Keys "to use design to help end homelessness." Workshops at the OC camp include Interior Design, Personal Branding, Color Theory, Design Essentials, Branding With a Cause, Fashion Sketching and more.
Learn more and register.