When Edward Fields and his wife founded their carpet company in 1935, they probably never imagined that one day their products would double as tapestries, with 3-D elements and yarn dangling from the edges. Eight decades later, House of Tai Ping (which acquired Edward Fields Carpet Makers in 2005) is breathing new life into 12 of the brand's most sought-after archival designs. Conceptualized by Tai Ping designers Juliana Polastri and Ariana Massouh, the project is titled On the Fringe and is set to debut next week.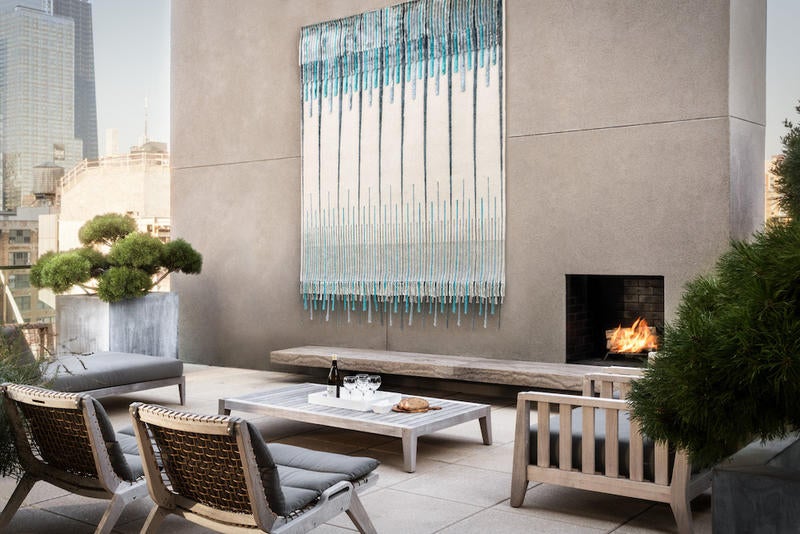 Courtesy of House of Tai Ping
Edward Fields has long been known for its robust, shaggy carpets. Polastri and Massouh took this look to a new level by developing abstract styles with three-dimensionality, replacing some carpets' borders with exaggerated boundaries. "It's exciting to go into the vault and update these timeless designs with modern trends," says Massouh. "We respect the original layouts and the hand that was used to paint and draw them, but we bring in new techniques and fiber combinations." On the Fringe comes with unique production challenges for Tai Ping's in-house crafters, who are creating pieces where fringes, usually snipped off, are instead the main components of each piece.
The two designers studied carpet layouts from the '60s, '70s and '80s, and were inspired by the renderings, which were typically painted with gouache or colored pencils. "We tried to emulate the hand expressions in each rendering," says Polastri. "Back then, they were just using those mediums to tell the workers where to put the colors. But we took it further and made it an original part of the piece."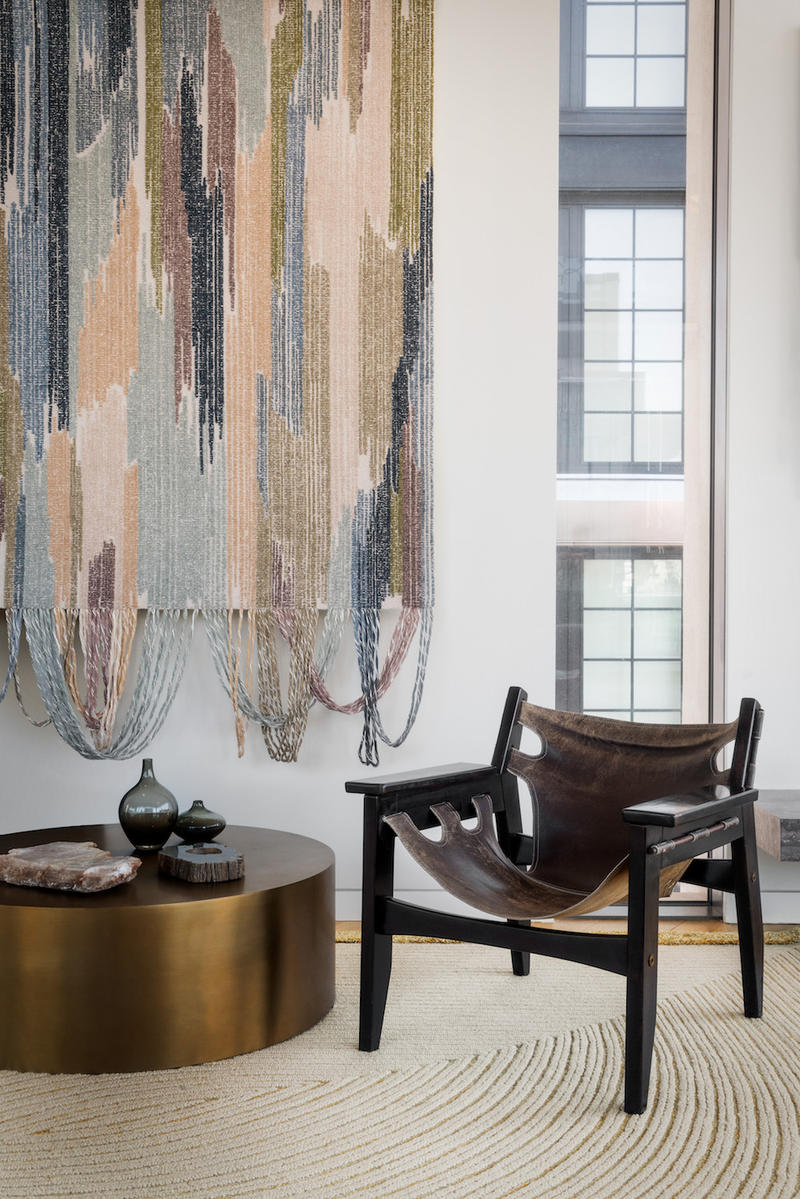 Courtesy of House of Tai Ping
As On the Fringe came to life, the designers realized that some pieces—Twilight Haze, for instance—work better as a tapestries than carpets because of the broken lines and dangling yarn. "The lines are broken because we wanted to emulate the pressure of the graphite on the paper," says Polastri. "We extended those lines in looping sequences where the yarn doesn't have an end—it gets embedded back into the tapestry." As such, they're encouraging collectors to use the material not only on the floor, but as wall hangings.
Compared with original Edward Fields designs, the designers describe On the Fringe as "less functional, with a strong sense of craft." Of the risks they took with the new collection, Polastri says, "The specifications of yarn, techniques and what kind of fibers go through each area and the color palette—they're all completely new and something we hadn't tried before."
On the Fringe launches November 7 and will be available in all Edward Fields and Tai Ping showrooms.