From dramatic stage sets to elegant residential interiors, Jean-Pierre Tortil of House of Tai Ping carpets brings a perspective cultivated over many years in the industry: He began his career at galleries specializing in mid-20th-century decorative arts; went on to work in contemporary furniture at Michel Boyer; and later oversaw Ecart International and licensing for Andrée Putman. He has designed furniture for Christophe Delcourt in Paris and Firma Casa in São Paulo and interiors for private homes, offices, hotels and restaurants throughout London, Finland, Israel, Italy, Brazil and France.
He entered the theater world while living in Brazil, where he had met noted director José Possi Neto and began designing stage sets. Today, Tortil celebrates five years as global creative director for House of Tai Ping, where he is responsible for collection and business development for brands, including Tai Ping, Edward Fields and La Manufacture Cogolin. From his unique vantage point, Tortil discusses the industry with EAL.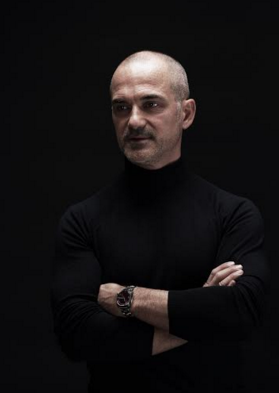 How do you incorporate your work with Christophe Delcourt and Firma Casa into your role at Tai Ping? How about your interiors work?
Having the opportunity to work with different brands over the years, in particular Christophe Delcourt, Firma Casa, Ecart International and Andrée Putman, has given me a deep appreciation for the value of authentic brand identity. In my role as House of Tai Ping Creative Director, I oversee the creative direction for three distinct brands: Tai Ping, Edward Fields, La Manufacture Cogolin.
Each is incredibly different, and we make a point to differentiate collections and respect the distinct personality of each brand. I believe that our collections for each brand, which are as divergent and inspired as the creative spirit itself, all bear the unmistakable stamp of their respective brand heritage.
What are some of the challenges in the rug industry?
The design industry is ever changing; we need to be always conscious of new developments and trends in the market and think of new and creative ways to respond to them. Rugs are becoming more important as design elements because they present a foundational expression of themes and can be customized by size, color and design. In this way, Tai Ping aims to be not only a thought leader and best in class, but also a resource to our interior design clients, to help them realize their visions.
At this very high level of craft, we must focus not only on the best design, but also on service to clients, innovation of material and process, and creative problem solving. And we're doing this across a broad range of sectors: not just residential interiors, but exterior spaces, yachts, hotels, private aircraft, high-end office.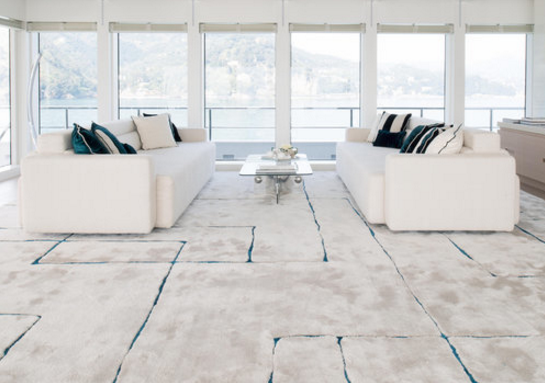 For Tai Ping, owning our own factory means we can be more responsive to our clients' needs. For example, as demand for luxury design in outdoor settings across the residential and yacht sectors increased, we were able to develop an incredibly outdoor yarn. Called FIELD, it looks and feels like cotton, but it is color-fast in the UV rays of direct sunlight, almost impossible to stain, and can be thrown in a washing machine because it's 100 percent solution-dyed acrylic. People love it so much, they're using it indoors!
What's on the horizon for Tai Ping over the next six months? The next year?
House of Tai Ping and each of our brands have legacies of being as pioneers in the rug industry, and we are excited to extend our cultural legacy into the future. We are expanding in every way—pushing design through unexpected collaborations with diverse designers like Jeff Leatham and Fernando Mastrangelo; building a state-of-the-art tufting facility in Xiamen, China; pushing what's possible in hand-knotted product—basically building on a legacy of innovation and creativity and service.
Ultimately, as a global company with diverse regions and teams working together across geographies—we have members of the design team working in New York, Paris, London, Hong Kong and Xaimen, and clients all over the world—we have endless capabilities when it comes to new ideas and inspiration. We can't wait to reveal the new collections we've been working on over the last few months—there are some very exciting things in the pipeline.