Though sometimes it seems that new collections spring up overnight, others take time to grow. Hong Kong–headquartered rug brand Tai Ping's latest line, titled Flourish, took two years to develop and finally debuted this month. The 10 bloom-centric, hand-knotted carpets are now on view at the brand's New York showroom.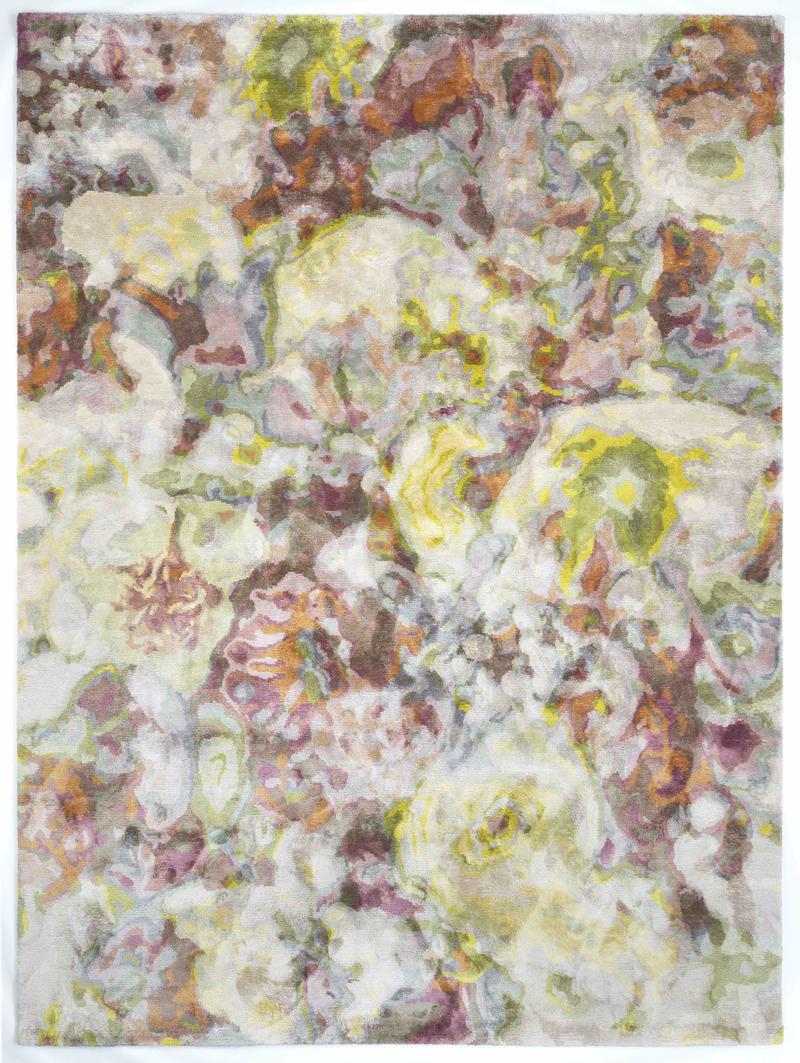 The seed of inspiration for Flourish was first planted when Japanese floral artist Makoto Azuma filled ice blocks with lush bouquets of flowers for Dries Van Noten's spring-summer 2017 show. ("The point is not to see flowers as objects, but as living things," Azuma told GQ at the time.) Azuma's work was a conceptual reference point for Iced Bouquet I, a rug in the collection.
For the launch event, the Tai Ping team had their own version. "We didn't work with Makoto, but we commissioned a local studio called Okomoto and a talented florist named Kan Asakura to create this amazing work," Tai Ping senior collections designer Ariana Massouh tells Business of Home.
Each of Flourish's 10 rugs was meticulously constructed of Tibetan wool and Chinese silk by Nepalese master artisans. "The hand is incredibly important to our process," says Massouh. "For our major collections, we don't use repeats, we strive for unique compositions."
Tai Ping design director Juliana Polastri describes the vision behind Iced Bouquet I, a particularly showstopping piece: "We were interested in showing arrested vibrancy, a vital force captured in a moment, where gesture and movement are stopped in time and the viewer can observe the object from different angles."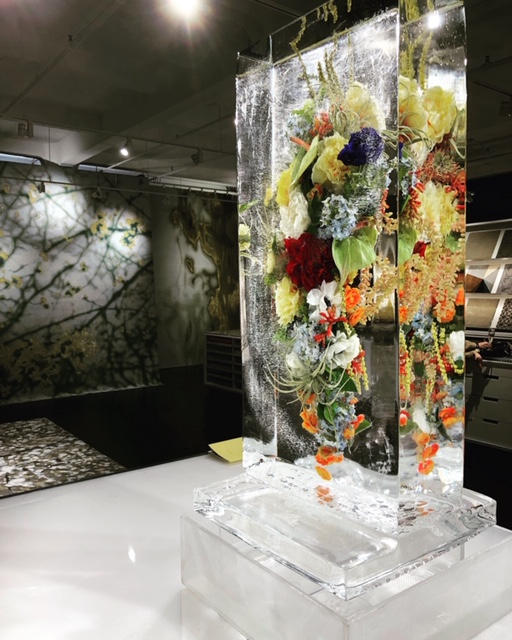 Much like a real-life bouquet, the rug appears different when seen from different perspectives. "All hand-knotted rugs have a 'light' and a 'dark' direction, and silk can look wildly different in color depending on the light and angle," says Polastri. "That's why it's sometimes difficult to photograph."
While Azuma played muse, Flourish was also sparked in part by a call for a collection that filled a design category the brand is missing, a business or market need, in a new construction technique. "We're always aiming for innovation and creative excellence, and we always want to be new, relevant and exciting," says Polastri. "Shaping the collection is an iterative process, from drawings to rounds of samples."