It's Tuesday, the best day of the week—at least, for the BOH news desk. In our weekly digest, find a roundup of need-to-know (and nice-to-know) news.
BUSINESS NEWS
Nate Faust will take over from Jenny Fleiss as CEO of Jetblack, the Walmart-owned text-message-based personal shopping service, reported Bloomberg. Fleiss—who at BOH's Future of Home conference in September explained how the consumer insights from the shopping platform could one day make text-based shopping more convenient than e-commerce—will take an advisory role under Walmart chief customer officer Janey Whiteside. Reports suggest that this move may herald the sale or spinoff of Jetblack.
Soho House has secured $100 million in funding to grow its private clubs, reported Yahoo! Finance. Founder Nick Jones, restaurant entrepreneur Richard Caring and billionaire investor Ron Burkle remain majority owners, but New York–based entrepreneur Bippy Siegal's Raycliff Capital has acquired a 5 percent stake. The brand plans to open new locations in London, Paris and Mykonos over the next two years.
Barneys New York has been sold to Authentic Brands Group, which plans on separating the brand's name and sub-brands from its assets, reported The New York Times. All stores could potentially close, meaning a lot of heavily discounted inventory could hit the marketplace "just as the holiday shopping season arrives." (The article also describes ABG's history of "buying the intellectual property of flailing or bankrupt brands" since it was founded in 2010; it recently made its way into the home space with the acquisition of Henredon, Drexel and Thomasville—the last of which relaunched at High Point Market in October.)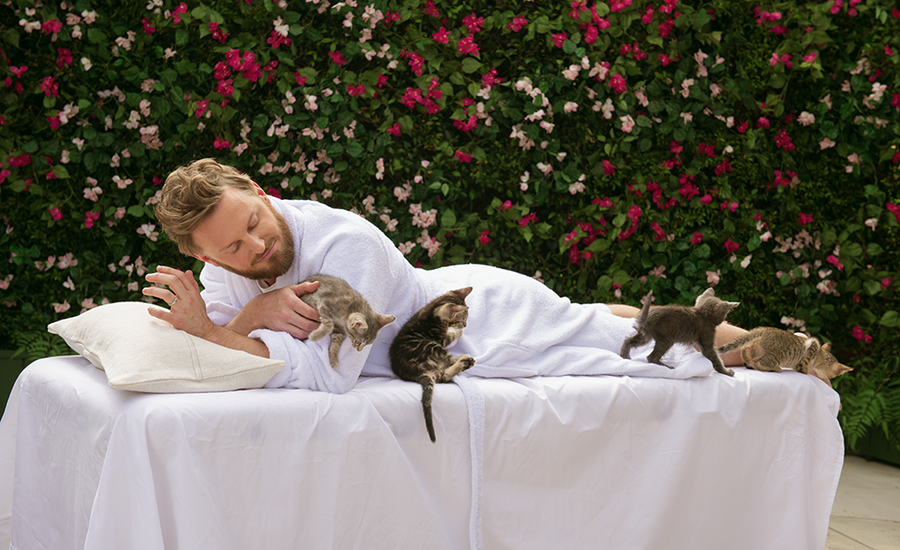 India-based online interiors and renovations platform Livspace kicked off operations in Singapore on October 30, the first step in the brand's Asia-Pacific growth plan. The company expects to invest $30 million toward growth in Singapore. In a September BOH feature, co-founder Anuj Srivastava said, "It makes sense to go where people are already more comfortable online than offline, and where you have a large amount of technology workers who are also likely first-time home buyers," of diving into booming tech areas like Bangalore, San Francisco and Northern Virginia. "They [already] use Amazon and Uber—they're not used to having to shop in the real world."
French luxury corporation LVMH bid $14.5 billion to take over New York brand Tiffany & Co., reported BBC News. Time will tell whether the iconic jeweler will say yes or hold out for a higher bid.
Not too much is known about Brant Enderle, the Tennessee-based developer who snapped up fabric giant Robert Allen Duralee Group out of Chapter 11 earlier this year. One thing we now know? One of his bigger real estate projects is folding. Knoxville, Tennessee's East Towne Mall, a decades-old retail hub (and present-day ghost town), will close January 31, reported local NBC affiliate WBIR. The mall is owned by Millertown Pavilion LLC, an organization connected to Enderle. Millertown faces two lawsuits alleging it failed to pay bills.
German Kitchen Center has rebranded to become Global Kitchen Concepts, as part of the company's plan to expand to international kitchen brands. GKC also partnered with Kathy Ireland for all 17 of its U.S. showrooms.
OPENINGS, AUCTIONS AND EVENTS
Garde, the California fine decor and furniture retailer co-founded by Scotti Sitz and John Davidson, has commissioned Belgian art dealer and designer Arno Declercq for the debut exhibit in its new Los Angeles space. Declercq's sculptural works will be on view until January 20.
Holiday House NYC has a new venue and a new batch of participating designers. Running November 14 to December 15 (with the opening night gala November 13), the annual showhouse will take place at 125 East 65th Street, a 12,000-square-foot Manhattan townhouse worth $22.5 million. More than 15 designers are taking part in the fun, including Bjorn Bjornsson, Jasmine Lam and Zoya Bograd.
Pierre Yovanovitch will debut a new furniture collection at New York gallery R & Company. More than 20 new pieces will be on view from November 6 to January 5 at the gallery's location at 64 White Street.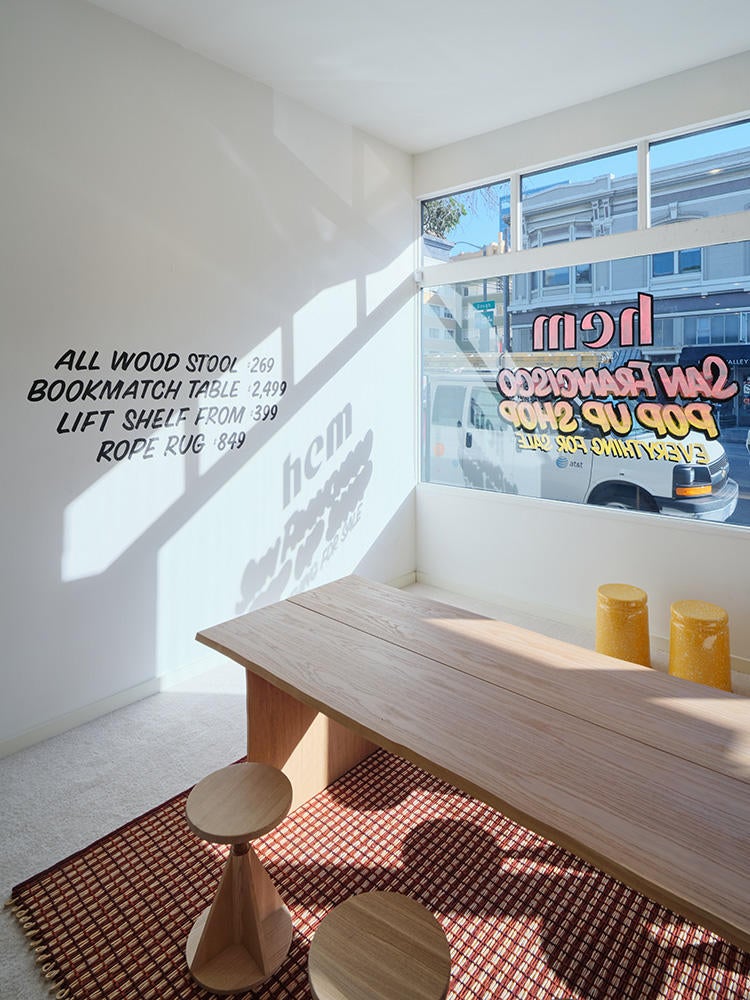 Swedish design brand Hem has opened a pop-up shop in San Francisco, open from November 2 to December 2. L.A. designer Jonathan Olivares drew from the city's surf-and-skate culture in his concept for the store. The pop-up follows Hem's first U.S. showroom in Los Angeles, and precedes plans for a permanent showroom in New York opening next year.
COLLECTIONS, COLLABORATIONS AND PARTNERSHIPS
Men's style e-tailer Mr Porter and designer-led shop Roman and Williams Guild have kicked off a new partnership, making Guild's private-label home designs and curated goods available for purchase through Mr Porter. A 38-piece collection for Mr Porter, designed by Guild founders Robin Standefer and Stephen Alesch, is also available as of this month.
Sotheby's Home is the only carrier of the Haas Brothers' newest collection, Microfreaks, described in the press release as "a series of limited-edition, handcrafted beaded sculptures." The works were created in collaboration with the Haas Sisters, a group of women in the agricultural California town Lost Hills who were trained by the artists; a quarter of Microfreaks' sales go toward the Lost Hills community.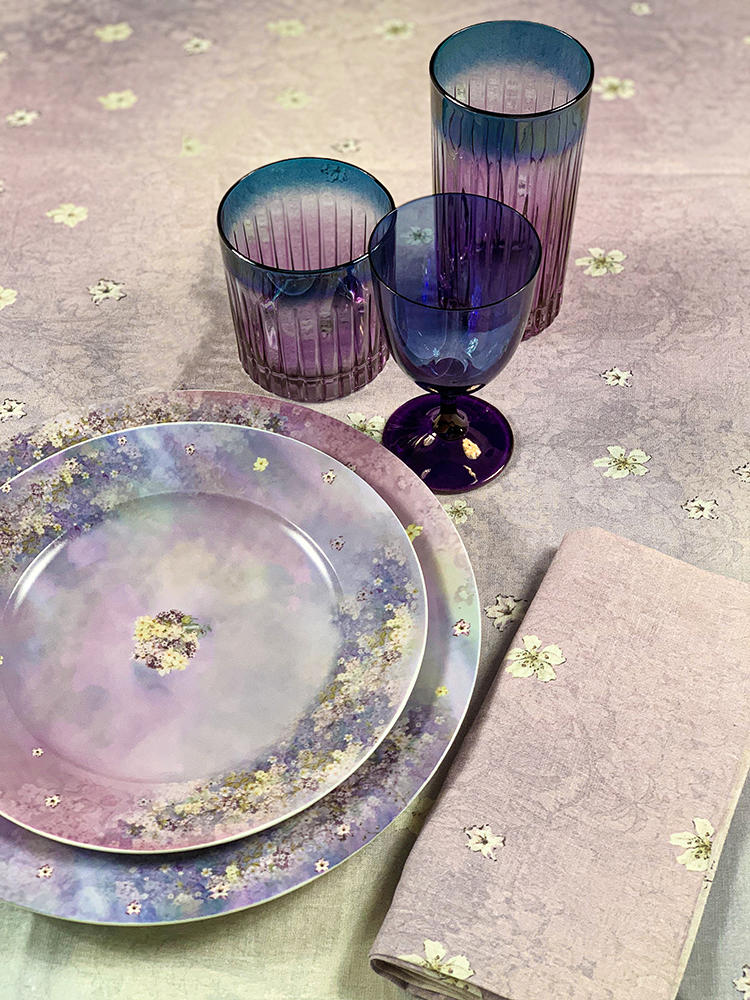 Italian luxury retailer Artemest debuted a fairy garden dreamscape tabletop collection in collaboration with fashion designer Luisa Beccaria. The collection is available on Artemest's website and at Beccaria's shop in Milan starting November 7.
Queer Eye resident interior designer (and heart-stealer) Bobby Berk became the first brand ambassador for online interior design platform Havenly, starring in a commercial produced by Team Win that was released November 1. The announcement comes on the heels of a $32 million round of Series C funding.
In celebration of three years of New & Custom, 1stdibs's contemporary furnishings category, the company is releasing a collection of 300 objects made with materials traditionally associated with third anniversaries: leather, crystal and glass. Among the offerings? A lamp by Flos, an armchair by Azucena, and the adorably named Roly-Poly chair by Faye Toogood. The online luxury seller has been focused on expanding the contemporary side of its business since launching in 2016, 1stdibs says the category has enjoyed 50 percent growth, year over year, and that New & Custom now features 3,000 creators selling over 80,000 objects.
RECOMMENDED READING (AND WATCHING)
Home Advisor created an ambitious video celebrating the living room of the past 500 years or so. It's basically what living rooms looked like in the Renaissance and onward—not a bad way to spend a minute and a half of your time.
Another good watch, in case you missed it: SNL poked fun at Farrow & Ball paint in a sketch featuring Aidy Bryant as a somewhat deluded "aspiring estate manager" extolling the virtues of the English brand's "colours" (ka-lures). Let it never be said that Brits can't take a joke: Farrow & Ball was quick to share the video on its own Twitter feed. "We have had a really positive response from the public and saw a big spike in our web traffic over the weekend," CEO Anthony Davey tells BOH. (For further reading, here is a great piece from The New Yorker published back in March that takes a deeper dive into Farrow & Ball.)
The Interior Design Community blog published a post titled "What Interior Designers Need to Know Today About Websites and Search Engines," and it's very much worth your time. IDC founder Laurie Laizure broke down the basics of Pubcon. "If you do not know what Pubcon is, it's a yearly trade show for SEO (search engine optimization) and other digital marketer types. … This is an important show because the people at the table decide how websites are found and have the latest information about what is important for every business with a website and what is not." Laizure goes on to explain the importance of regular links versus no-follow links, how artificial intelligence is affecting search, and more.
The New York Times discovered how to access your secret consumer score—you know, the one based on data that companies amass, analyze and then sell to clients. "As consumers, we all have 'secret scores': hidden ratings that determine how long each of us waits on hold when calling a business, whether we can return items at a store, and what type of service we receive," writes Kashmir Hill. "The fact that obscure companies are accumulating information about years of our online and offline behavior is unsettling, and at a minimum it creates the potential for abuse or discrimination—particularly when those companies decide we don't stack up."
CUE THE APPLAUSE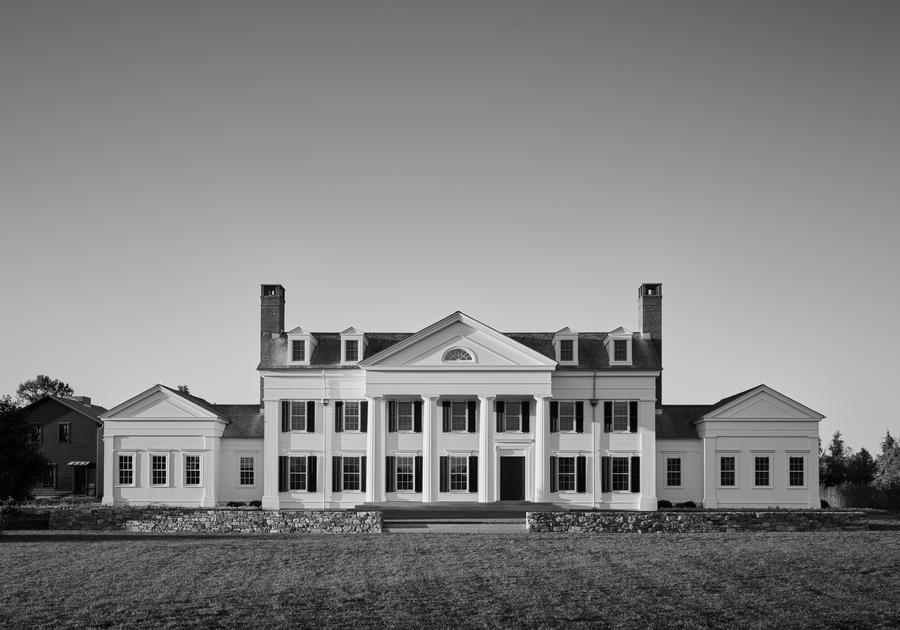 Courtesy of Hendricks Churchill
Connecticut-based architecture and design firm Hendricks Churchill was named a 2019 ICAA Stanford White Award laureate for its Oblong Valley Greek Revival project, which fell under the "Residential Architecture/New Construction Over 5,000 SF" category.
Homepage photo: Courtesy of Mr Porter