Market is coming. Do you have a plan? We break down what to look forward to in High Point this weekend—from product by some of design's biggest names to can't-miss events and plenty of new showrooms. (For a more comprehensive look, check out our Designer's Guide to High Point Market here.)
First and foremost, pack a portable phone charger—and be prepared for some serious screen time (in addition to taking pictures of your favorite finds) now that High Point Market's app, MyMarket, has gotten a major upgrade. New features help designers search, sort (including by neighborhood or shuttle stop) and select the exhibitors they want to see, as well as save exhibitor profiles in a personalized favorites list.
Staring at the map and still not sure where to start? Read on.
EVENTS
Jump-start your Market with a crash course in getting camera-ready. On October 18, Trading Spaces designer Mikel Welch and A&E Network's Evette Rios will lead a lively workshop with exercises to prepare designers for their big-screen moment.
Market is rife with educational opportunities. A few of our favorites? Our own Dennis Scully in conversation with Gavin Steinberg and Megan Hopp of rental furniture brand The Everset, for one. High Point Market's yin-and-yang keynotes also caught our eye—Diane Keaton talks design inspiration, while Erik Qualman breaks down the new rules of social and mobile interactions with customers that will drive long-term business success.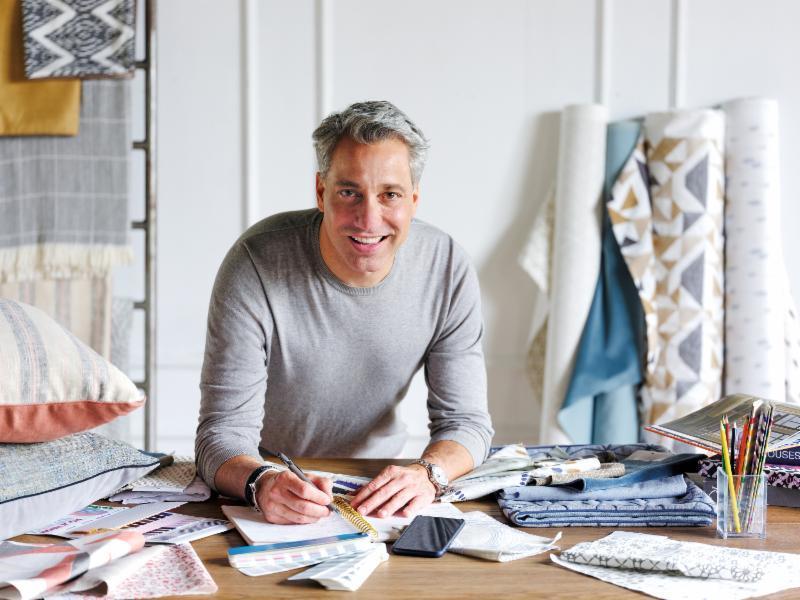 Let loose at Vanguard, which celebrates its decade-long collaboration with designer Thom Filicia with its "Ten Years of Thom" party on October 19. The following day, Kravet has Filicia rolling up his shirtsleeves alongside Michael Berman, Barclay Butera, Alexa Hampton, Suzanne Kasler, Larry Laslo, Jennifer Mabley and Austin Handler, and David Phoenix—a star-studded roster ... of guest bartenders!
For a moment of inspiration, tour the fourth-annual Showhouse in a Showroom at Alden Parkes, which features rooms by Shannon Ggem, Philip A. Gulotta Jr., Jordan Hilton, Patti Johnson, Hannah Fulton and Keita Turner (200 N. Hamilton St., Suite 110).
Afraid you missed something? Stick around for Style Spotters Live on October 22, where this season's Style Spotters review the standout looks and colors, textures and patterns, materials and forms, and discuss which trends have staying power.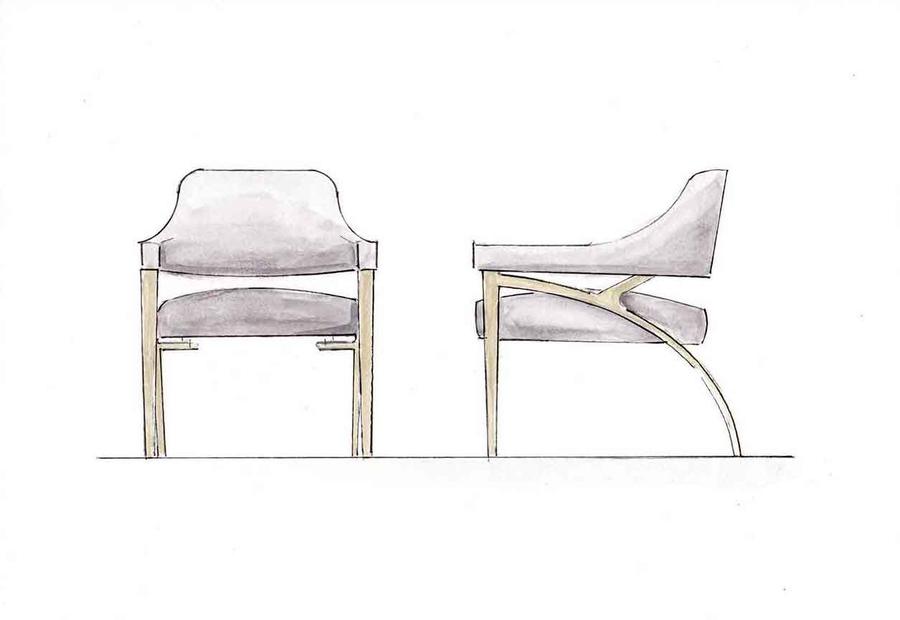 Courtesy of Libby Langdon
COLLABORATIONS
For the first licensed collection from Fairfield, the brand has collaborated with Libby Langdon on a whole-home collection of more than 40 pieces. Sofas, cocktail tables, ottomans, buffets and beds all make an appearance—"There's even a recliner!" the designer adds. Langdon, a lauded author and tireless pro (21 projects last year!), drew on conversations with clients to create the collection. The results cover a wide range: "I'm not trying to be everything to everyone, but I know I don't have to limit myself to one style or aesthetic," she says. Also this Market, Langdon debuts a line of nautically inspired photographs and prints for Paragon and a collection of graphic rugs for Kas.
Other collaborations on our radar? Hollywood A-listers Miranda Kerr (partnering with Universal) and Diane Keaton (who partnered with Aidan Gray for her first lighting collection) both debut new collections this fall. The ephemeral magnolia blossom is immortalized in a collaboration between New Growth Designs (a purveyor of "botanically correct permanent flowers, plants, trees and greenery") and lauded foliage purveyor Weston Farms (422 N. Hamilton St.). Meanwhile, Chaddock also unveils new additions to its collections by Mary McDonald and Larry Laslo and McGuire debuts a 42-piece collection with Barbara Barry.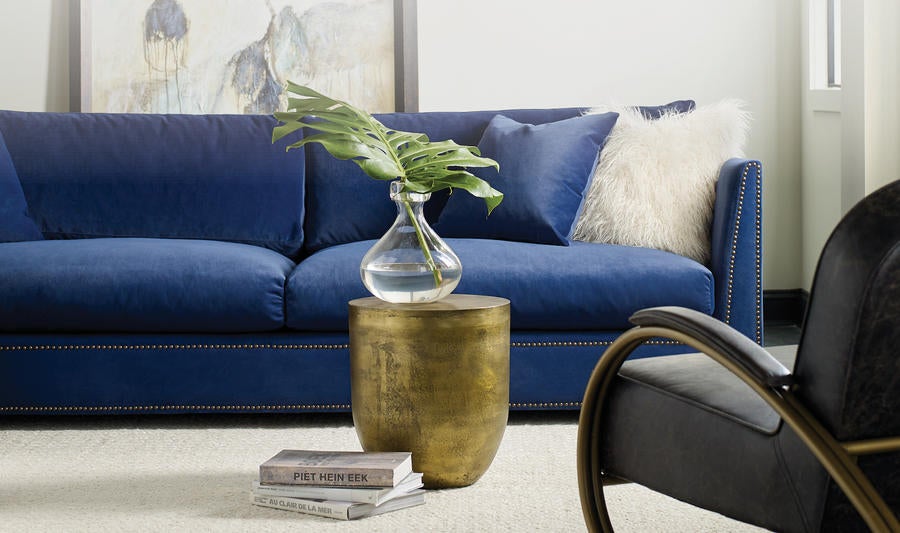 SHOWROOM OPENINGS & EXPANSIONS
Find your old friends in new places this spring. Thomasville returns to High Point in the Living Style Group space (460 S. Main St.), now under the direction of Authentic Brands Group, a licensing and brand management company that purchased the furniture brand (and sister companies Henredon and Drexel) earlier this year.
Another major transition: After exhibiting in a temporary booth in InterHall, Dutch furniture, lighting and accessories brand Eichholtz debuts its flagship U.S. showroom in the 20,000-square-foot stand-alone space formerly occupied by Christopher Guy (129 S. Hamilton St.).
Having just settled into its 28,000-square-foot showroom at The Bank on Wrenn (203 N. Wrenn St.) this spring, Made Goods is already expanding, adding a third floor, complete with a terrace that will showcase the brand's outdoor collection.
And out on the street, kitchen brand Monogram unveils two new collections in a pavilion at the intersection of Fred Alexander and North Hamilton streets, where it will be hosting tastings and cooking demos with Chopped champion James Briscione.