Your go-to schedule for High Point Market.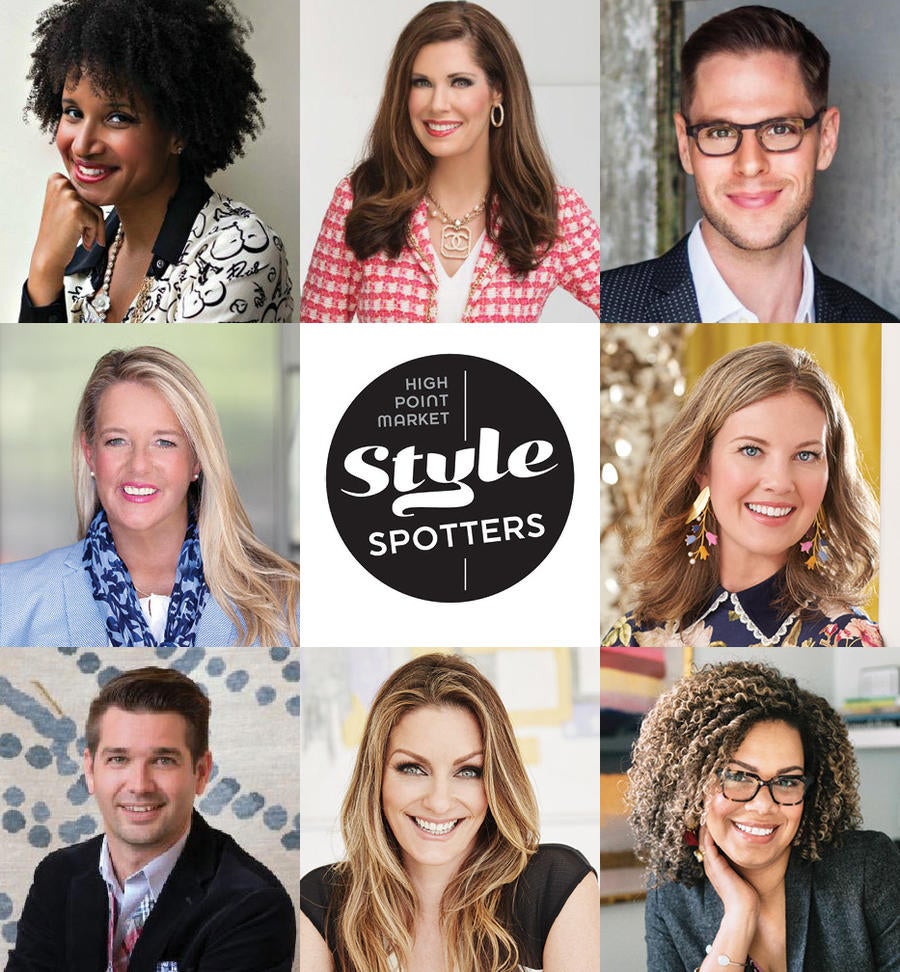 Courtesy of High Point Market
Style Spotters LIVE!
9 a.m. – 10 a.m.
IHFC Ballroom, Green Wing, 11th Floor
Enjoy a complimentary breakfast while a panel of High Point Market Style Spotters offer expert insight into the leading looks and products from Fall Market. Fresh from their showroom explorations, the Style Spotters will unveil the standout looks and colors, textures and patterns, materials and forms of the new season. Plus, they'll share their perspectives on why these are the trends to keep your eye on in the months to come. After the event concludes, join one of the four Style Spotters for a tour of their favorite showrooms. The Trend Tours depart from the ballroom at 10:15 a.m. RSVP here.
ITA Roundtable: The Widely Diverse and Changing Landscape of Distribution
10 a.m. – 11 a.m.
The Point (Commerce Ave., between S. Main St. and Wrenn St.)
Join the International Textile Alliance for a discussion on the pros and cons of various models from the perspectives of a textile supplier, upholstery manufacturer and interior designer. The discussion will be moderated by Warren Shoulberg, award-winning journalist and consultant for the retailing and home furnishings industries, and will feature Zack Taylor of Wesley Hall, Brooks Morrison of Moore & Giles, Stephanie James of Allen & James Interior Design, and Jim Ennis of Ennis Fabrics and Vision Fabrics.
The Ins and Outs of Marketing for Designers
10:30 a.m. – 11:30 a.m.
Suites at Market Square Seminar Room, SAMS T1014
You know you're supposed to be marketing, but what does that really mean? Where do you begin and how? Dawn Brinson presents a step-by-step plan attendees can implement to make marketing a useful, successful component of their business. (1 CEU)