Your go-to schedule for High Point Market.
How To Design Wealth Into Your Interior Design Business
7:30 a.m. – 8:30 a.m.
Bienenstock Furniture Library, 1009 N. Main St.
Are you ready to monetize your interior design knowledge and experience in new ways? Learn new ways to powerfully move your business forward in 2020 and beyond during this exciting talk presented by interior designer Leslie Carothers, CEO of The Kaleidoscope Partnership and Savour Partnership, and Jenna Gaidusek, founder of the eDesignTribe and eDesignU. A light breakfast will be served, and tours of the rare-book room will be given after the presentation.
WithIt Education Breakfast
7:30 a.m. – 9 a.m.
IHFC Ballroom, Green Wing, 11th Floor
Start your day with a boost of motivation by networking with women business leaders and entrepreneurs. Multihyphenate designer Sarah Richardson will speak about building her business and share strategies for success. Tickets include a full breakfast, program and networking, and the event is open to all Market attendees. Tickets here.
Duplicatable Systems Are the Foundation for Your Design Firm
9:30 a.m. – 11 a.m.
High Point Theatre, Transportation Terminal
Join LuAnn Nigara, author and host of the podcast A Well-Designed Business, as she digs into the team structure, design process and project systems that designers Laura Umansky and Kate O'Hara use to run their firms. Whether you are a solo designer or a team of five, the systems these CEOs use will unlock the success you deserve.
Getting in Print
10 a.m. – 11 a.m.
Universal Furniture, 101 S. Hamilton St.
What's the secret to getting an editor's attention? Join Nick May of the Chaise Lounge podcast, along with guests Courtney Pisarik of Ink PR and interior designers Bria Hammel and Corey Damen Jenkins as they share how to go from design project to print story. RSVP here.
Starring You: How To Expand Your Brand as a Lifestyle Expert
10 a.m. – 11 a.m.
Alden Parkes Seminar Room, 200 N. Hamilton, S. Ct., 110
You've seen her on Rachael Ray, Today and The Talk—now learn firsthand how Evette Rios made the transition from designer to lifestyle expert, and get inside tips on how you can leverage your expertise to build a brand. (1 CEU)
Stop Giving Away Your Profits!
10 a.m. – 11 a.m
The Point (Commerce Ave., between S. Main St. and Wrenn St.)
Join us for a roundtable discussion with Kristin Drohan, Cheryl Kees Clendenon and Veronica Solomon on how to create more revenue in your design business by selling more products. Learn how to work with vendors, what you need to invest, and the pros and cons of buying direct—even the dreaded freight issues will be discussed!
Scot Meacham Wood Goes Abroad—Fall Trunk Show!
10 a.m. – 12 p.m.
Currey & Company, IHFC, M110
Join the party as Scot Meacham Wood channels all things exotic, romantic and dramatic with a preview of his fall collection of textiles and wallcoverings that marry the romance and allure of faraway lands to the colorful take on tradition that has become his calling card.
Meet & Greet with Anna Bond
10:30 a.m. – 12 p.m.
Loloi Rugs, IHFC, D320
Anna Bond will be at the Loloi Rugs booth on Sunday to meet attendees in celebration of Rifle Paper Co.'s upcoming collection in partnership with Loloi.
Hidden Gems Showroom Tour
10:30 a.m. – 4 p.m.
Limo boards at 200 Steele St.
A VIP escorted tour of six carefully curated High Point showrooms, hosted by Jacob-Lukas Design and friends. Six off-the-beaten-path showrooms featuring furniture of all styles, bespoke lighting, reasonably priced accessories and one-of-a-kind statement pieces. All attendees will be chauffeured in a Hummer limousine and accompanied by stars of the design world, with built-in time to shop for clients. Tickets here.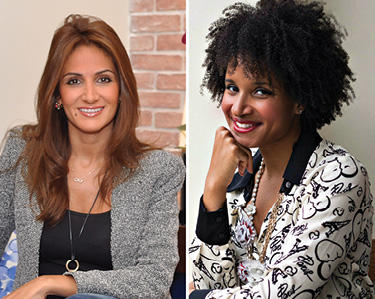 Face-to-Face: Design and Color Rules for Furnishings and Decor
11 a.m. – 12 p.m.
Rawan Isaac, IHFC, IH204
Join 2019 Style Spotters Courtney McLeod and Rawan Alsahsah as they meet face-to-face for a dynamic Q&A session based on real and imagined design projects. Learn how rules apply—and how they're broken—in an unscripted exchange between two designers with unique insights and diverse experiences. Kicking off with a toast in the showroom, the 30-minute talk follows. Refreshments and light bites served.
The Impact of Art
11 a.m. – 12 p.m.
Leftbank Art, IHFC, H304
Sourcing the right artwork that fits within a client's budget can be a daunting task. Join moderator Jill Sieracki, managing editor of Galerie, along with designers Tim Green, Tina Ramchandani and Glenna Stone as they discuss their processes for navigating the art world and finding the perfect pieces for their projects. From incorporating an existing portfolio into an updated design scheme to building a client's collection from scratch, this discussion will outline how to successfully choose impactful pieces within any budget.
"The New Elegance" Book Signing
11 a.m. – 12 p.m.
Suites at Market Square Seminar Room, SAMS T1014
Throughout his illustrious career, Timothy Corrigan has established a look that is layered and detailed, while still being suitable for the way people live today. The designer will share images from his new book, The New Elegance, which features 11 projects from around the world, and he'll highlight the building blocks of successful decoration. (1 CEU)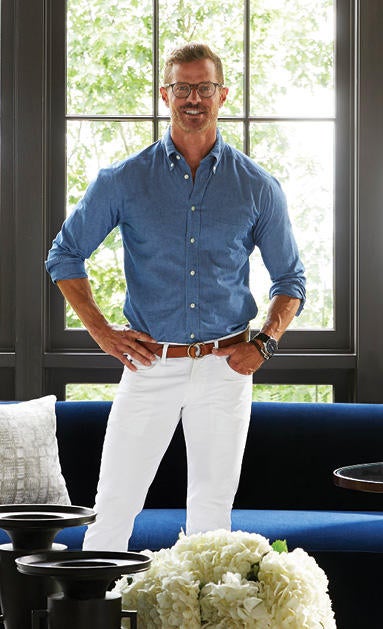 Arteriors Celebrates Ray Booth's Debut Collection
11 a.m. – 2 p.m.
Commerce & Design, Floor 1
Join Mark Moussa, founder and creative director of Arteriors, and interior designer Ray Booth for an intimate brunch celebrating the debut of their new collaboration, an inspired lineup of lighting, accessories and furniture being introduced this Market.
Framing Your Business—Lunch and Learn With J. Banks Design
11:30 a.m. – 1 p.m.
Burton James, 310 N. Hamilton St., Hamilton Court, S101
Every successful interior design company needs standards and boundaries so that clients and partners know what to expect when working with you. In this solution-focused session, Joni Vanderslice will show you how to create boundaries for your business, deal with unrealistic customer expectations, and control processes and communication; she'll also share the best language for your contracts and marketing materials that will outline ever-important topics like costs, timelines and project scope. (1 CEU)
Design Viewpoints Series: Translating Your Brand to Online Retail
12 p.m. – 1 p.m.
High Point Theatre, Transportation Terminal
If you have ever felt frustrated by clients "shopping you" online, consider expanding your business into online retail. In addition to diversifying your revenue streams, the move positions your expertise and savvy as a designer to a larger audience. Come hear designer panelists Julia Buckingham, Barclay Butera, Nicole White and Scot Meacham Wood, with moderator Sarah Walker from The Curated House, in a vibrant discussion on what it takes to translate your brand's online presence into e-commerce. The panel will answer your questions on what it takes to launch and manage online retail for your business. Complimentary boxed lunch provided. Presented by the High Point Market Authority and ASID. (1 CEU)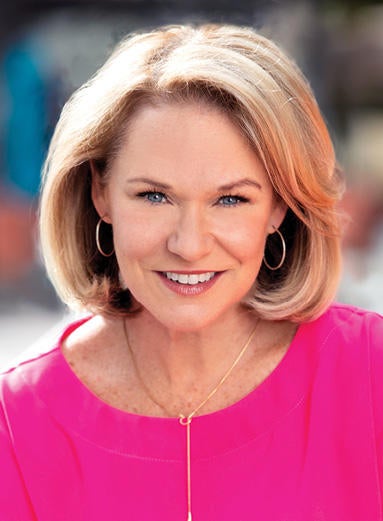 Lunch With Libby: The Taste of High Point
12 p.m. – 2 p.m.
IHFC, C203
Paragon invites you to check out designer Libby Langdon's brand-new collection, which is steeped in her signature style of everyday elegance and features a combination of different mediums and art forms. Plus, join the High Point native for a lunch inspired by her hometown, which will include barbecue, sweet tea and some even sweeter treats.
Light-ography
1 p.m. – 2 p.m.
Suites at Market Square Seminar Room, SAMS T1014
A revolutionary look at how integrated LED lighting creates structure, movement and color in today's interiors. Join Charles Pavarini III and other industry leaders, along with Furniture Lighting & Decor, as they discuss the latest ideas in residential lighting design. (1 CEU)
Out of the Box: Unconventional Ways To Grow Your Design Business
1 p.m. – 2 p.m.
Alden Parkes Seminar Room, 200 N. Hamilton, S. Ct., 110
Struggling with attracting new clients and growing your business? Join creative strategist Beth Dempsey and designers Denise McGaha, Tish Mills and Joni Vanderslice for insightful tips on how they successfully grow their businesses by bucking traditional thinking and venturing outside the box. (1 CEU)
A Window Into Window Coverings: Motorized, Green and So Much More
2 p.m. – 3 p.m.
The Point (Commerce Ave., between S. Main St. and Wrenn St.)
Join experienced window fashion professionals for an engaging, informal conversation covering current and upcoming window trends. A panel of experts, including Sophia Bennett, Deb Barrett and Jill Rodgers, will lead a roundtable discussion about what's trending and how window coverings can become a better source of revenue for your business.
Pitching With Purpose
2 p.m. – 3 p.m.
Red Egg, 415 W. High Ave.
Amy Flurry, author of Recipe for Press: Designer Edition, will speak about promoting your projects and design firm with purpose. It's about authenticity, quality over quantity, and connecting with your audience. As Flurry says, "Press is about where you want to go and what you ideally hope the impact may be, should your idea, product or story get published." Seating is limited; RSVP here.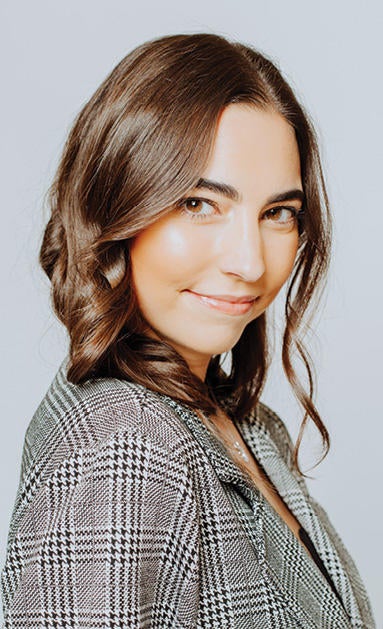 To Tell the Truth: A Guide to Social Media Authenticity
2 p.m. – 3 p.m.
New Growth Designs, 422 N. Hamilton St.
Moderator Clara Haneberg will lead interior designer Jeanne Chung, stylist and photographer Carley Summers and designer Lisa Mende in a seminar about how they portray their businesses through social media, answering questions such as: What's ethical and what's not? How much of your real life do you reveal? Should you pay for content? And addressing the elephant in the room—using other designers' photos.
Marketing & Media: The Next Chapter
2 p.m. – 5:30 p.m.
Abbyson, 300 E. Green
Join a panel of leading design industry influencers Shayla Copas of Shayla Copas Interiors, Jenny Slingerland of Black Ink Interiors, Rajni Alex of Rajni Alex Design, and Jeremy Bauer and Jason Clifton of Bauer/Clifton Interiors in a discussion moderated by Justin Shaulis about different avenues of marketing and branding your design business and how to evolve those practices in each chapter of your career. RSVP here.
Meet & Greet at Fabricut
2 p.m. – 6 p.m.
Market Square Tower, 403
Join Kendall Wilkinson for cocktails and light bites while taking in all of the latest collections from the Fabricut family of brands, including the designer's new Vignettes and Trimmings collections.
Down 101: Back to Basics
3 p.m. – 3:30 p.m.
Suites at Market Square, G3019
Are you baffled about baffle box? Do you know how to wash a duvet insert? How about sizing decorative pillow filler covers? Join Donna McLin as she answers the most common questions. Think of it as a crash course for everything about down bedding and product care.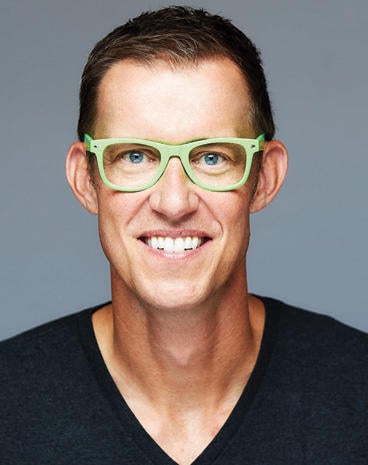 KEYNOTE: Socialnomics—Winning Customers via Social Media and Mobile
3 p.m. – 4 p.m.
High Point Theatre, Transportation Terminal
Based on his #1 best-seller, Forbes Top 100 Digital Influencer Erik Qualman dives into the powerful concept of "socialnomics." Organizations must learn the new rules of social, mobile and beyond, or they will miss this once-in-a-generation opportunity to earn customer loyalty and drive long-term success. Book signing to follow. Presented by the High Point Market Authority in partnership with the Home Furnishings Association. Sponsored by Synchrony Financial.
The 3-Step Formula That Gets You Hired and Earns More Money
3 p.m. – 4:30 p.m.
Norwalk Furniture, IHFC, M108
Designer and business coach Melissa Galt will discuss how to establish trust and build rapport before you meet your client; what every client wants to know before they consider working with you; how to ditch free consultations and get paid for your brilliance; what holds you back from earning what you deserve and how to fix it; and how to stop leaving money on the table and increase every project's value.
Bespoke Brilliance!
3 p.m. – 5 p.m.
Newport Cottages, IHFC, IH410
Newport Cottages and the gents from Madcap Cottage, John Loecke and Jason Oliver Nixon, celebrate fall's must-haves in American-made furnishings with a spirited afternoon affair. Sip Champagne and savor cookies in Technicolor hues as you take in Newport Cottages's stunning, completely customizable creations. Join the fun and bring the adventure home.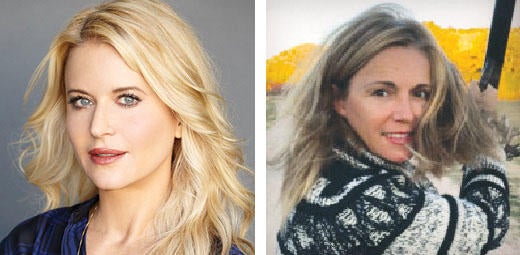 Disruptors in the Industry
3 p.m. – 5 p.m.
IHFC, H345
Join Momeni Rugs for an in-depth conversation with Christiane Lemieux, founder of The Inside and Lemieux et Cie, and Feather's Kendra Ovesen for a discussion focusing on the innovative approaches of their brands and different ways in which they connect with consumers. Guests can view the new Lemieux et Cie by Momeni line while enjoying cocktails and light bites following the panel.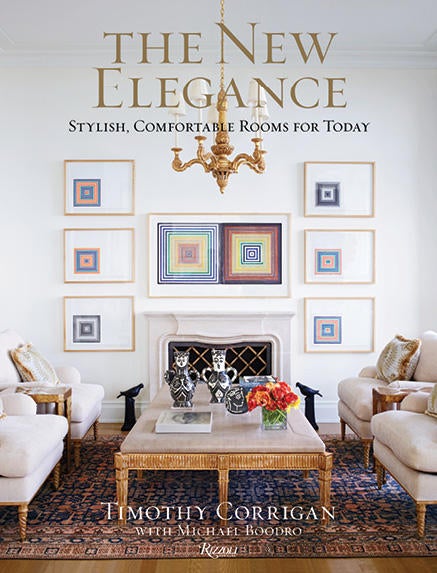 "The New Elegance" Book Signing and Discussion
3 p.m. – 5 p.m.
Currey & Company, IHFC, M110
Meet one of the world's leading designers, Timothy Corrigan, and buy a signed copy of his new book, The New Elegance: Stylish, Comfortable Rooms for Today. Eleven diverse design projects—from a John Fowler–inspired London townhouse to an art-filled Chicago apartment—are featured in this book. Lavish photos of each project are complemented with constructive advice giving the reader dozens of ideas to create a home as comfortable as it is elegant.
Trim Queen Workshop: Upcycled Embellishments
3:15 p.m. – 4:15 p.m.
The Point (Commerce Ave., between S. Main St. and Wrenn St.)
Get hands-on in this workshop focusing on the eco-conscious art of upcycling for homes. Join Jana Platina Phipps, artist Jill Seale and special guest Natalie Reddell as they lead you in creating upcycled embellishments. Learn to create one-of-a-kind accessories from scraps for home decor or wearable art.
Building Your Brand: Private Label vs. Licensing
3:30 p.m. – 4:30 p.m.
Suites at Market Square Seminar Room, SAMS T1014
In the ever-evolving marketplace of home decor, partnerships and relationships reign supreme. Join designers Michelle Nussbaumer, Jennifer Mabley and Austin Handler of Mabley Handler, product developers Ray Hallare of Dowel Furniture and Lynai Jones of Mitchell Black, and moderator Jill Waage of Traditional Home as they discuss the pros and cons of taking the reins and finding the right partner when it comes to product design and distribution. (1 CEU)
The Secret to Scaling
4 p.m. – 5 p.m.
Universal Furniture, 101 S. Hamilton St.
Three leading ladies in interior design with uniquely scaled businesses will discuss their methods, make suggestions and share why each of their businesses is designed to succeed. Hear the insights of Sandra Funk, House of Funk; Nicole Heymer, Curio Electro; and Kate O'Hara, Martha O'Hara Interiors. RSVP here.
Why Sunbrella? Our Take On It: No Compromise
4 p.m. – 5 p.m.
Lancaster, 104 N. Main St.
Performance fabrics have become an essential part of today's upholstery industry as clients  ask for worry-free options that don't compromise color, texture or pattern. Come experience some of the latest debuts from Sunbrella and Lancaster as Harrison Hood of Glen Raven Custom Fabrics unravels the misconceptions regarding performance fabrics.
Cocktails at Sunset With Allison Paladino
4 p.m. – 6 p.m.
200 Steele, 213
Enjoy cocktails at sunset with Allison Paladino to celebrate her new outdoor collection, Sail, for Century Furniture.
Libby Unplugged
4 p.m. – 6 p.m.
KAS Rugs, IHFC, G270
Go inside the designer's studio with Designers Today editor in chief Jane Dagmi as she sits down with designer Libby Langdon, who debuts her new Upton collection. They'll cover how Langdon started in interior design and built a strong team around her, and lessons she's learned along the way.  
Maitland-Smith 40th-Anniversary Celebration
4 p.m. – 6 p.m.
Hancock & Moore, 200 Steele, 323
Join Hutton Wilkinson in celebrating Maitland-Smith's 40 years, and to honor founder Paul Maitland-Smith's induction into the American Home Furnishings Industry Hall of Fame.
Toast and Tour with Kravet Furniture
4 p.m. – 6 p.m.
Market Square, 217
Join Kravet Furniture as they celebrate their Fall Market launches, including the latest collection from esteemed designer Michael Berman, along with new swivel barstools and the highlights of Kravet's Quickship program. Enjoy cocktails served up by a suite of extra-special guest bartenders: Berman, Barclay Butera, Thom Filicia, Alexa Hampton, Suzanne Kasler, Larry Laslo, Jennifer Mabley and Austin Handler, and David Phoenix.
Designer in Residence Launch Party With Nick Olsen & Elle Decor's Whitney Robinson
4:30 p.m. – 6:30 p.m.
IHFC, D601
Designers will enjoy canapés and cocktails, as well as a meet-and-greet with Nick Olsen, the first Bernhardt Designer in Residence, and Elle Decor editor in chief Whitney Robinson and style director Parker Bowie Larson. Guests will also tour the Designer in Residence gallery, featuring Olsen's interpretation of the brand's design legacy. Drawings will be held for a VIP trip for two to New York in May 2020, including a tour of the iconic Hearst headquarters and tickets to the famed Kips Bay Decorator Show House.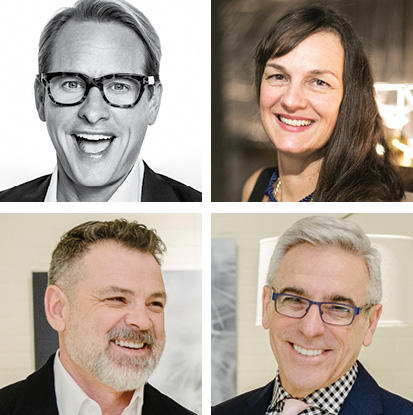 Past, Present and Future: 30 Years in Design
5 p.m. – 7 p.m.
Mitchell Gold + Bob Williams, 319 E. Grimes Ave.
Join editor in chief Erika Heet of Interiors magazine and Carson Kressley, Emmy-winning television personality and style expert, in a discussion and celebration of Mitchell Gold + Bob Williams, who mark 30 years in design this year. Hear stories about the brand's beginnings in the business and their predictions for the future. Cocktails and light bites will be served. RSVP here.
The Steele Building Third Floor Party
5 p.m. – 10 p.m.
200 Steele
Come dance the night away on the third floor of the Steele Building with live music from The Extraordinaires, cocktails, food and fun!
Designer Dinner and Cocktail Party
7:30 p.m. – 9:30 p.m.
Charleston Forge, 311 N. Hamilton St, Floor 2
Charleston Forge and Andrew Pearson Glass are celebrating their collaboration at HPMKT with an exclusive dinner and cocktail party inside the furniture maker's exquisite showroom. RSVP here.