Your go-to schedule for High Point Market.
Open SFC Membership Meeting: A Breakfast Discussion of the State of Sustainability in Home Furnishings
8 a.m. – 9 a.m.
Suites at Market Square Seminar Room, SAMS T-1014
Start your High Point Market with SFC: Join for a breakfast discussion on current SFC efforts, and find out how getting involved will make a difference to your business as well 
as to our future. Speakers include Susan Inglis, Kathryn Richardson, Angie Kenny and Abby Overton. RSVP here. 
How To Achieve Great Financial Results and Keep Your Sanity
9 a.m. – 10:30 a.m.
Universal Furniture, 101 S. Hamilton St.
How is it possible to attract better clients who value you and pay you what you're worth? What's the secret to setting profitable fees that don't scare you or your clients? How do you build team accountability to ensure more revenue and more profit? Interior design business coach Gail Doby gives the straightforward answers you need to build your business, grow your bottom line, and maintain (or regain) your sanity. RSVP here. 
From Setbacks to Success: How To Manage and Grow Your Interior Design Firm When Faced With Adversity
10 a.m. – 11 a.m.
Alden Parkes, 200 N. Hamilton St., Suite 110
Come discover how to manage and grow your interior design firm even when life throws you a curveball. Traci Connell, principal and owner of Dallas-based Traci Connell Interiors, will share the steps she took to balance hardships as a single parent while increasing her revenue by twentyfold. (1 CEU)
Three Ways for Interior Designers To Solve the Profitability Puzzle
10 a.m. – 11 a.m.
Massoud Furniture Manufacturing, 310 N. Hamilton St., Hamilton Court, S-104
It's time to empower your design business. Join Heather McManus, founder of Collaborate To Win, and discover three ways to create profit like never before.
Coffee With Creatives: Tobi Fairley and Lauren Liess
10 a.m. – 11 a.m.
Woodbridge Furniture, 200 Steele, 301
Refuel with Woodbridge as Tobi Fairley and Lauren Liess discuss what it takes to build a brand from grassroots to product launch. With over 100,000 followers on Instagram, three books (one of which will be available for signing), six kids, six product collections, and four companies between them, they have major insights to share.
Business of Design Presents: Have the Professional Life You've Always Wanted
10 a.m. – 11 a.m.
High Point Theatre, Transportation Terminal
No creative professional should have to choose between better work and a better life. Kimberley Seldon of the podcast Business of Design shares her method to having it all: running a better business and having time to enjoy the benefits. In this session, you will learn where to start, when it's time to change your business and your life, what the five measures of true success are, and how to create a blueprint for the life you want.
Break Down Your (Digital) Walls: How To Make Tech Work for Your Business
10 a.m. – 11 a.m.
The Point (Commerce Ave., between S. Main St. and Wrenn St.)
Join Keith Granet, Beth Bender, Suzanne Kasler and Ruthie Staalsen for a lively discussion about how designers are incorporating technology into their businesses to grow, scale, and stay focused on what they love most—design. Stick around for lunch on the house from Parson's Table, compliments of Studio Designer.
Meet the Makers of Mill Collective
10 a.m. – 7 p.m.
Red Egg, 415 W. High Ave.
The sixth edition of Mill Collective at the historic Red Egg invites you to its gallery of fresh, customizable designs by small-batch studios and workshops to chat with industry people who think outside the box.
Form, Function and Family
10:30 a.m. – 11:30 a.m.
Suites at Market Square Seminar Room, SAMS T1014
When providing luxury design services for your clients, how do you find a balance between creating a lavish interior and fulfilling the space's maximum function? How do you create a space that works for everyone in a household while maintaining some sense of style? Lauren Clement, Liz Goldberg, Jessica Bennett, Sarah Bartholomew and Lori Paranjape discuss how they design a space with a purpose in a conversation moderated by Christina Dandar of The Potted Boxwood. (1 CEU)
Printmaking: Original Works That Add Value to Your Projects
10:30 a.m. – 11:30 a.m.
Itinerant Studio, Suites at Market Square, M3001
Join founders Tom Heaphey and Vicki Rulli for a fun and educational hands-on class on the art of printmaking. Try it yourself, plus learn how to sell and use these original pieces in your next project or retail display.
Grand Opening of Common Ground and Book Signing With Steele Marcoux
11 a.m. – 12 p.m.
277 Old Market Square
Join Common Ground as it celebrates its grand opening and browse all the newest books on interior design. Steele Marcoux, editor in chief of Veranda, will be signing copies of A Room of One's Own: Personal Retreats & Sanctuaries.
Libby Tells All: Product Design
11 a.m. – 12 p.m.
Fairfield Chair Showroom, 200 N. Hamilton St., N. Ct., Floor 1
Have you ever wondered how interior designers make the leap to product design? Join Furniture, Lighting & Decor editor in chief Diane Falvey and New York–based interior and product designer Libby Langdon for an honest and informative discussion about breaking into and navigating this space. Langdon will share her experience, as well as advice on what you need to know when getting started, maintaining brand integrity and designing for your target audience.
Styling Secrets: Behind-the-Scenes Tips for Fabulous Photos
11 a.m. – 12 p.m.
New Growth Designs, 422 N. Hamilton St.
You develop stunning interiors but don't always have the budget for a highly sought after interiors photographer, much less stylists to take your shoot to perfection. Learn the behind-the-scenes tricks from photography professionals for making your shots look like a million bucks. Join moderator Stacy Kunstel of New England Home as she talks with interiors photographer Carley Summers and prop and food stylist Michelle Smith, owner of Gather Goods.
How To Ensure Your Ideal Client Finds You
11 a.m. – 12:30 p.m.
Julian Chichester, 118 Martin Luther King Jr. Dr.
Sandra Funk, owner and principal of House of Funk, and Nicole Heymer, founder of Curio Electro, will discuss a local, search-engine-optimized blogging strategy that will help you get found through Google search and increase your bottom line—bringing in new business and proving that referrals don't have to be your only lead source.
Design Viewpoints Series: Cultivating Industry Relationships To Build Your Brand
12 p.m. – 1 p.m.
High Point Theatre, Transportation Terminal
Join moderator Laura Thurman, principal interior designer of Thurman Design Studio, for a crash course on how to harness the power of building healthy, authentic industry relationships. Panelists Michel Smith Boyd; Jane Dagmi, editor in chief of Designers Today; Amy Ferrer, principal/owner of Miko + Boone Home; and Amy Flurry, author of Recipe for Press, will talk about how to use networking to build partnerships in public relations and communications, publishing, licensing, and trade resources. Complimentary boxed lunch provided. Presented by the High Point Market Authority and ASID. (1 CEU)
Sherwin-Williams Colormix Forecast 2020
12 p.m. – 1 p.m.
Suites at Market Square Seminar Room, SAMS T1014
Join designer account executive Shane Jones for the presentation of Colormix Forecast 2020—45 colors, spun into five welcoming and intuitive palettes that bring joy, serenity and focus to the mind, body and spirit. You will receive a limited-edition fan deck and nail polish. (1 CEU)
TrendWatch: Fall 2019
1 p.m. – 2 p.m.
Suites at Market Square Seminar Rooms, SAMS T1014
IMC's highly anticipated program returns to High Point Market this fall to give attendees an inside look at leading trends shaping the home furnishings industry. The home furnishings trend forecaster, editor and curator Julie Smith Vincenti of Nine Muses Media will present three key design directions she predicts will most impact the home furnishings market in the future, offering designers inspiration and creative insight to meet the needs of their clients in the years to come. (1 CEU)
Reception for Hospitality Designers
1 p.m. – 3 p.m.
Tomlinson Companies, 525 N. Wrenn, Floor 1
This Market, Tomlinson Companies is partnering with Gary Inman in a new role for the 121-year-old company: brand ambassador. Inman will share new products for hospitality design during a personal tour and conversation. Residential and hospitality designers alike are invited to a reception to celebrate. RSVP here.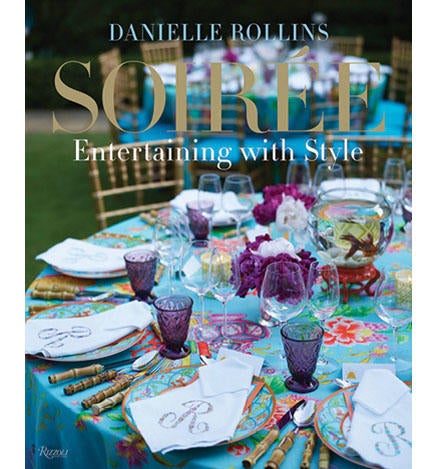 Trunk Show and Book Signing With Danielle Rollins
1 p.m. – 4 p.m.
Couture Lamps, 110 W. Commerce Ave., Floor 1
Join Danielle Rollins to fete the opening of the brand-new Couture Lamps showroom at High Point Market! The first 50 guests will receive a complimentary signed copy of her Rizzoli book Soirée, and all will be able to shop her esteemed fashion collection.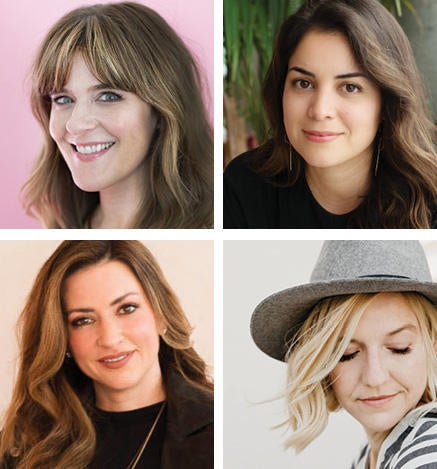 Courtesy of Universal Furniture
Designing Spaces for Hosting
2 p.m. – 3 p.m.
Universal Furniture, 101 S. Hamilton St.
Ericka Saurit, Daphne Brusso and Allison Crawford, interior designers for Airbnb Plus, and Rue magazine co-founder Anne Sage discuss how to create great environments for hospitality. Stay after the session to engage in an Airbnb experience. RSVP here. 
Social Media and Your Brand: Deconstructing Authenticity and Attracting the Perfect Client
2 p.m. – 3 p.m.
Chandra, Showplace, 2402
Authenticity is the marketing buzzword of 2019, but what does it actually mean? Join Nicole Heymer and Darla Powell as they deconstruct its myths, misconceptions, and usage in the interior design industry, helping you to develop a practical, repeatable process to attract your dream client. RSVP here. 

What Is the Future of Home?
2 p.m. – 3 p.m.
The Point (Commerce Ave., between S. Main St. and Wrenn St)
For The Everset, a subscription service with designer-curated furniture packages, the answer is furniture rental. Before you scoff, consider this: Paying rental fees for nicer pieces rather than investing in lesser-than options for a short-term lease may be the ticket to stylish living for a generation that often chafes at the idea of ownership. Following up on the innovative conversations from September's Future of Home conference, BOH Podcast host and contributor Dennis Scully will join The Everset co-founder and CEO Gavin Steinberg and creative director Megan Hopp in a conversation about furniture rental, the role sustainability plays in the concept's appeal, and how millennials are realizing a new version of the American dream.
Grand Opening of Common Ground and Book Signing With Carl Dellatore
2 p.m. – 4 p.m.
Market Square, 277
Celebrate this grand opening with hors d'oeuvres and wine and browse all the newest books on interior design and more! Carl Dellatore will be signing his new book On Style, highlighting 50 designers on the rise.
Ray Booth Book Signing & Happy Hour
2 p.m. – 4 p.m.
Arteriors, Commerce & Design, Floor 1
Join Ray Booth for cocktails and conversation as the acclaimed designer and Arteriors collaborator signs copies of his book, Evocative Interiors. Make sure to be first in line—the first 25 guests will receive a complimentary copy.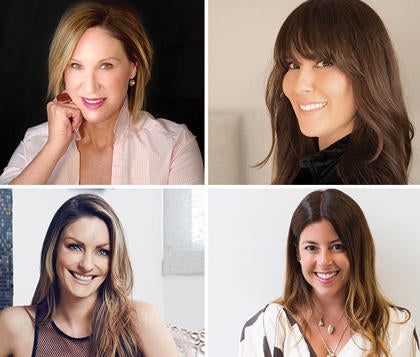 Art of Risk-Taking: Bold Moves in Design, Business and Life
3 p.m. – 4 p.m.
Nathan Anthony Furniture, IHFC, IH602
Luxe Interiors + Design spotlights successful entrepreneurs and influencers Tina Nicole, co-founder, Nathan Anthony Furniture; Cara Woodhouse, principal, Cara Woodhouse Interiors; pop artist Robyn Davidson; and Erinn Valencich, founder of Erinn V. and StyleRow, as they share inspiration and valuable tips for mapping a bold future. The magazine's senior market editor, Kathryn Given, moderates this lively panel discussion, followed by a book signing with Tina. RSVP here.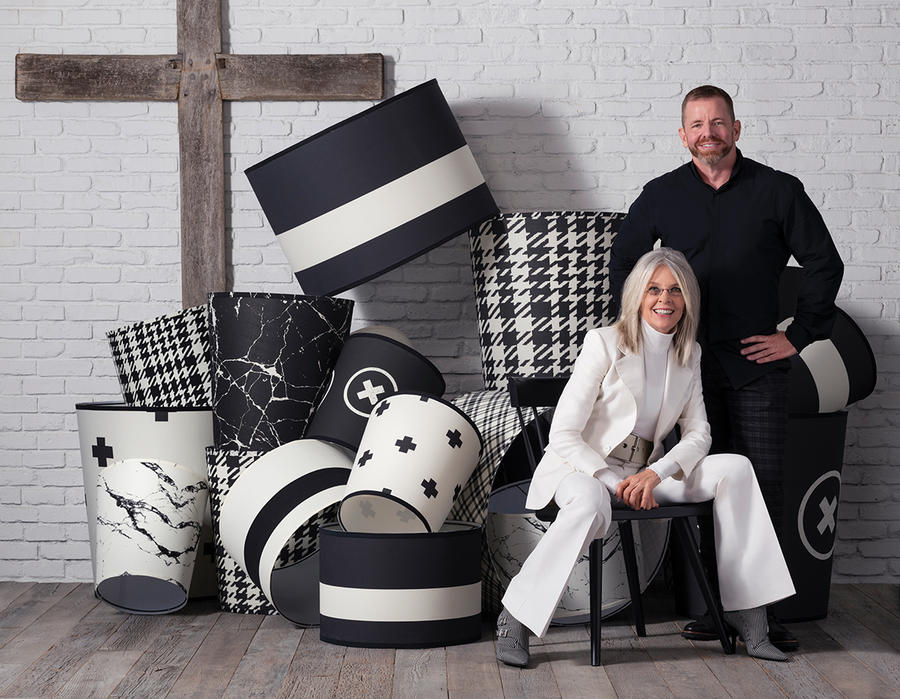 KEYNOTE: A Conversation With Diane Keaton
3 p.m. – 4 p.m.
High Point Theatre, Transportation Terminal
Whether in film, fashion or interiors, Diane Keaton is known for her iconic point of view. Her mastery of black and white and penchant for creating industrial-chic interiors brings a sophisticated edginess to the rooms she creates. Join Keaton in a casual conversation about her passion for design, her latest projects (including Keaton Industries, her debut lighting collection with Aidan Gray) and her sources of inspiration. Book signing to follow. Sponsored by Aidan Gray.
Painted Design Solutions for Commercial Spaces: How to Collaborate With Decorative Painters
3 p.m. – 4 p.m.
Suites at Market Square Seminar Room, SAMS T1014
Join International Decorative Artisans League (IDAL) leaders Diane Williams, Lori Wilson and Cathy Rinn for this seminar on topics like the mechanics of how interior designers and decorative painters can collaborate; situations and spaces where decorative painting enhances and solves design issues; understanding the types of decorative painting, language and vocabulary for ease of communication; how new and refurbished surfaces can be painted; and so much more. (1 CEU)
What's the Price of Fame? Defining Your Brand, Securing Your Niche and Saving Your Sanity
3 p.m. – 4 p.m.
Alden Parkes, 200 N. Hamilton St., Suite 110
As an interior designer, how do you define your brand? Join "Showhouse in a Showroom" designers Shannon Ggem, André Jordan Hilton, Patti Johnson, Keita Turner, Philip Gulotta and Hannah Toney on a panel moderated by Kimberley Wray, senior contributing editor of Furniture, Lighting & Decor magazine, as they discuss their own experiences and how to keep sane in this new era of self-promotion. (1 CEU)
Grand Opening of the InsideOut Performance Fabrics Showroom
3 p.m. – 5 p.m. 
200 Steele, 313
Celebrate the opening of InsideOut's new showroom in the Steele Building.
Scalamandré and Port 68 Collection Party
3 p.m. – 5 p.m.
Port 68, IHFC, IH307
Swing by this new-collection launch party hosted by fabric house Scalamandré and lighting decor company Port 68.
When Technology Meets Design—Balancing Innovation With Inspiration
3 p.m. – 5 p.m.
Monogram Appliances Glass Pop-up, at the corner of Fred Alexander and N. Hamilton
Many new products claim to be "smart," but how do these devices actually improve clients' experiences in their homes? Join Giles Sutton, senior vice president of industry engagement at CEDIA, to learn about innovative technologies available for the home, as well as new kitchen tech trends that can provide added value and convenience. The session will also cover key aspects related to the successful integration of smart tech and critical considerations for service and support. CEU followed by cooking demonstrations, handcrafted cocktails, and appetizers prepared by celebrity chef and cookbook author James Briscione. (1 CEU) RSVP here. 
SFC's Wood Furniture Scorecard 2019
4 p.m. – 5 p.m.
Cisco Brothers, 1014 Mill Ave.
SFC celebrates the release of the 2019 Wood Furniture Scorecard with an engaging and informative discussion of the results, featuring not only the top scoring company, Cisco Brothers, but also other brands with high marks, and representatives from the National Wildlife Federation and Forest Stewardship Council. Learn about the assessment criteria and why meeting them is a natural choice for companies interested in  a healthy, beautiful future.
Luminary Session Featuring Timothy Corrigan
4 p.m. – 5 p.m.
The Point (Commerce Ave., between S. Main St. and Wrenn St.)
Join Gary Inman as he interviews internationally acclaimed designer Timothy Corrigan. The pair will chat about everything from Corrigan's early influences to his current creative obsessions, favorite projects, and dream chateau in France—and what he still wants to achieve. Immediately following, walk one block over with Inman and Corrigan for a cocktail reception at Currey & Company (IHFC M110).
Real Designers, Real Life: A Celebration
4 p.m. – 5:30 p.m.
Burton James Inc., 310 N. Hamilton St., Hamilton Court, S101
Join designer Shay Geyer and Patrick Shelton of InsideOut Performance Fabrics for an intimate chat about effective ways to balance high style with everyday life, and the ever-increasing role performance fabrics are playing in today's design landscape.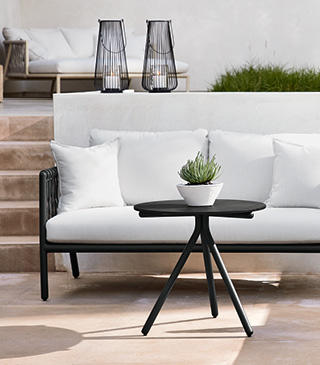 Cocktails at Brown Jordan
4 p.m – 6 p.m
IHFC, M111
Join the Brown Jordan team for cocktails and hors d'oeuvres to celebrate their International Casual Furnishings Association (ICFA) Design Excellence Award winners from the Oscar and Still collections. Special guest and ICFA Lifetime Achievement Award recipient Stephen Elton will discuss the award-winning Oscar lounge chair and chaise and Still serving cart, which will be on display throughout the High Point Market.
Small Business Think Big
4 p.m. – 6 p.m.
Design Legacy by Kelly O'Neal, 126 Virginia Pl., Floor 1
Join blogger Cheryl Kees Clendenon for a networking one-on-one. The event is a casual, come-and-go opportunity—bring your biggest questions for a meet-and-greet with one of the industry's sharpest minds.
The Smart Home Is Here: How Do We Make It Invisible?
4 p.m. – 6 p.m. 
Abbyson, 300 E. Green
Join Abbyson for an exclusive panel with industry experts Liza Hausman, Sallie Kjos, Susan Wintersteen, Mikel Welch and Kate O'Hara as they dive into the latest data on consumer demand for smart home technology. Attendees will learn about  the challenges designers are facing, how they are making the products invisible within their designs, and where the industry needs to help. Space is limited; RSVP here.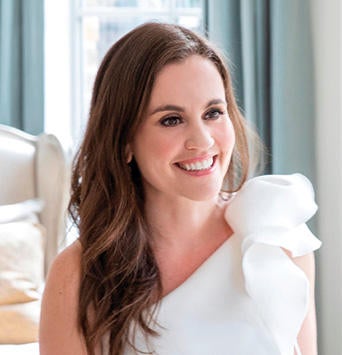 Tastefully Organic Cocktail Party With Marie Flanigan
4 p.m. – 6:30 p.m.
Gabby Showroom, IHFC, W168
Join Marie Flanigan to celebrate her exclusive collaboration with Gabby during a rousing cocktail hour. In a first-of-its-kind alignment, Flanigan has designed a stunning vignette in the showroom featuring her signature melding of simplicity and structure and expertly combining the newest introductions with the brand's classic forms.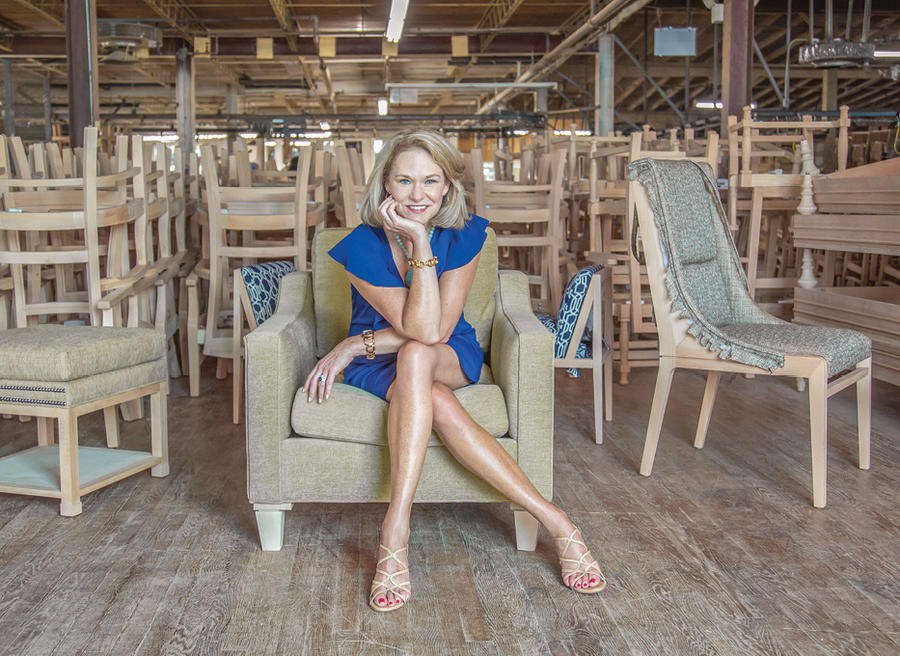 Libby Langdon for Fairfield Launch Party
4 p.m. – 7 p.m.
200 N. Hamilton St., N. Ct., 100, Floor 1
Join Fairfield in celebrating its first-ever designer collection, a complete home line designed by designer and High Point native Libby Langdon. The partnership is a match made in furniture heaven, and not just because both of their North Carolina roots run deep! Fairfield invites you to view the extensive line—and stay for the food, drinks, music and fun!
High Point Premiere: Toast & Tour Celebration at the Bubble Bar
4 p.m. – 8 p.m.
IHFC, IH407
Leading European lifestyle home furnishings brand Dôme Deco makes their High Point premiere following the introduction of the Belgium-based company's Cosmopolitan Living collection to the U.S. this winter.
Business of Design Birthday Party
5 p.m. – 7 p.m.
The Point (Commerce Ave., between S. Main St. and Wrenn St.)
Team BOD and Kimberley Seldon invite you to celebrate the Business of Design podcast as it celebrates its 15th year. Come for cake and Champagne, stay to win one of 15 prizes, and learn 15 reasons clients should always hire a design professional. RSVP here.
Fiam Italia Cocktail Reception
5 p.m. – 7 p.m.
220 Elm St., 328
Francesco Livi hosts this celebration of Fiam Italia's High Point premiere.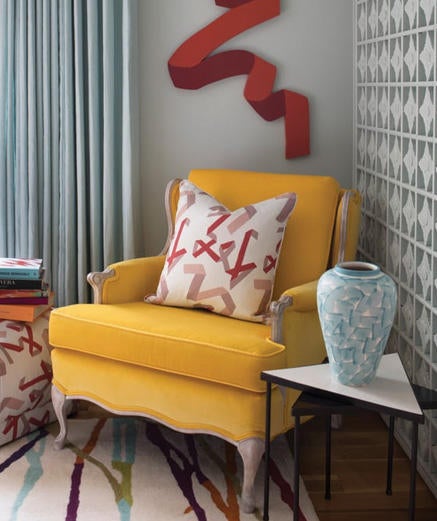 "Chairity" Auction
5 p.m. – 7 p.m.
214 Modern, 314 W. Russell Ave.
Join Chairish, 214 Modern Vintage and top designers Celerie Kemble, Young Huh, Lauren Liess, Barry Lantz, MA Allen, Susan Hable Smith, Michel Boyd Smith, Barrie Benson and artist Angela Chrusciaki Blehm for an evening of delicious nibbles, happy hour sipping and competitive bidding, all to support a fantastic cause. During the two-hour event, nine vintage chairs—each reimagined by one of the A-list designers—will be auctioned off, with proceeds going to The Green Chair Project, an organization that provides furnishings for families recovering from homelessness, crisis or disaster. So prep those bids—one of these smashing works of art could be all yours!
Great South Bay by Thomas O'Brien Collection Party
6 p.m. – 8 p.m.
Century Furniture, 200 Steele, 213
The new collection is a tribute to the easy, relaxed elegance of coastal living. Inspired by his own travels and experiences collecting around the world, Thomas O'Brien brings together the cultures of his favorite seaside places. In versatile, attainable designs, he expands on essential wicker and indoor-outdoor furniture with a range of unique and classic finishes.
Rooftop Soirée With Bobby Berk
6 p.m. – 8 p.m.
122 N. Hamilton St.
Join A.R.T. Furniture and Bobby Berk for cocktails on the rooftop, while seeing the company's latest designs.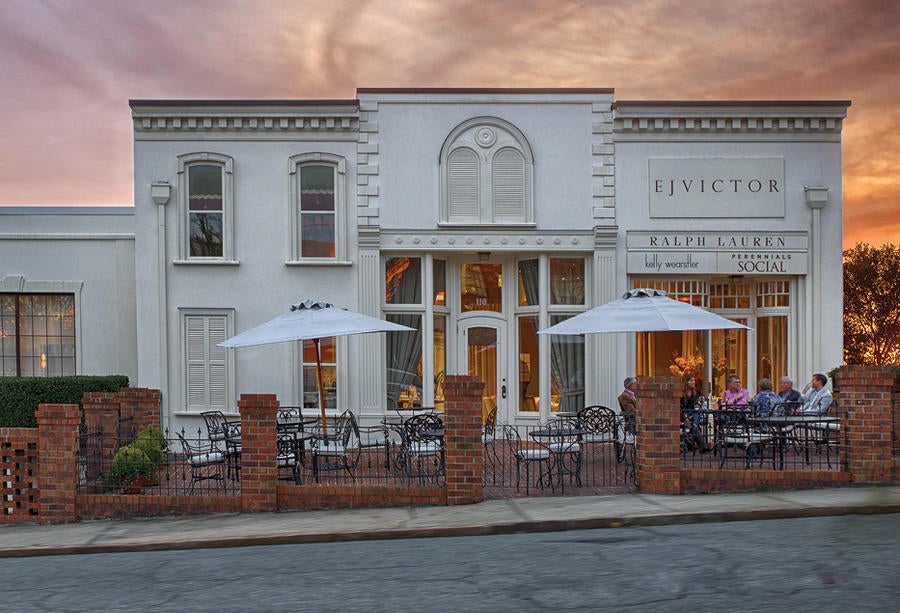 Furniture, Music and Barbeque with EJ Victor
7 p.m. – 9 p.m.
116 S. Lindsay St.
See new collections by Browne & Moore, Ryan Korban & Ralph Lauren. Maintaining time-honored construction methods and cutting-edge design, EJ Victor offers handcrafted furniture, the gold standard in customer service and commitment to global environmental sustainability.