It's a match made in disruptor heaven. Havenly, the online interior design platform, and Remodelmate, the online renovation engine, are teaming up to create a branded kitchen. Designed by (and named after) Havenly design director Shelby Girard, The Shelby will be offered as a complete package to Remodelmate customers at the all-in price of $24,530.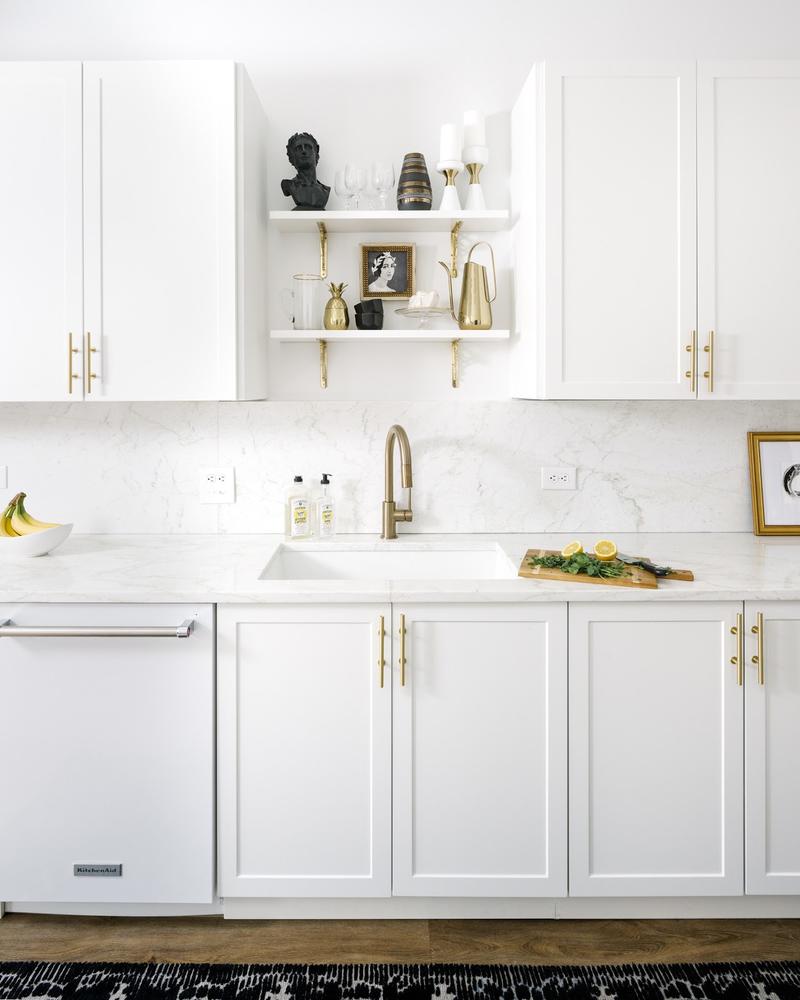 The collaboration arrives at a crucial moment for both companies. Havenly has recently entered a period of both expansion and experimentation on the heels of last year's $12.5 million round of Series B funding. The company has recently partnered with Nordstrom to provide in-store design services in select locations, and they're piloting a "try before you buy" level of service for a (surely industry low) price of $29.99. "Havenly is really about democratizing good design—making it easier and more accessible for everyone, so we're happy that we can continue growing that ability in 2019," Girard tells Business of Home.
Remodelmate comes to the partnership slightly greener. Founded in 2016 by entrepreneurs Chad Hall and Jon Amar, the company acts as a digital go-between on small to midsize renovation projects. Contractors stand to benefit from a reliable source of lead generation, pocketing 80 percent of the total profits from the job. Clients get fixed pricing, transparent budgets and, for an add-on fee, a concierge level of service.
The general contracting business—with its burst pipes, cascading change orders and hidden black mold—has thus far proven trickier to disrupt than eyeglasses or mattresses. Hall and Amar recognize the challenge, but are tackling it with idealistic fervor. "The whole industry has brainwashed the consumer into thinking renovations are more complicated than they are," Hall tells BOH. "Our challenge is undoing that narrative."
Thus far, they've enjoyed rapid growth, jumping from $70,000 in sales the first year to $850,000 in the second. Still, Remodelmate's services are currently limited to Denver and the D.C. Metro Area, and the competition is heating up. Late last year, Casper co-founder Luke Sherwin announced Block, a renovation platform with a similar business model to Hall and Amar's. New York–based Sweeten, which became the first mover in the space in 2014, continues to grow.
A partnership with Havenly will help Remodelmate stand out, and suggests a compelling way forward for both companies. "Havenly doesn't do renovations, but they do create beautiful rooms," says Amar. "We do kitchens, but don't buy couches. It made sense to work together." But enough about business—what about the kitchen?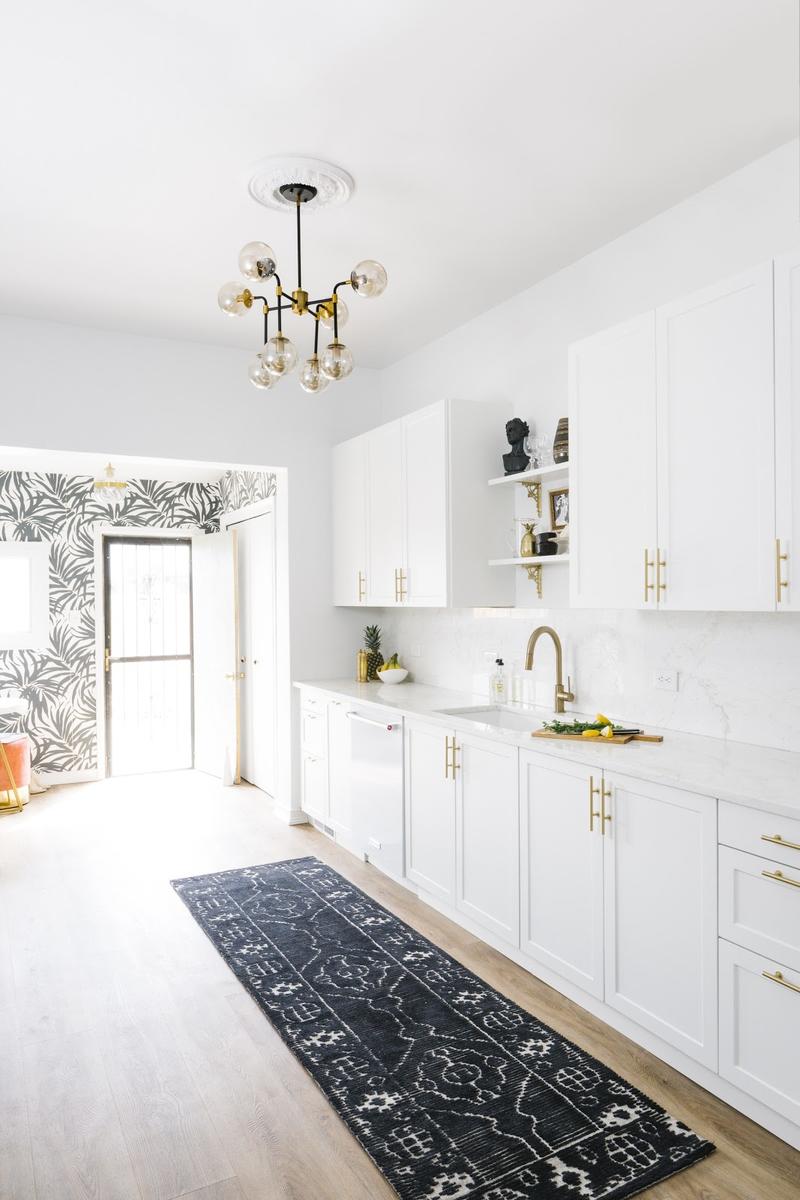 Girard based the design for the Shelby around a recent kitchen remodel project of her own. She says the experience was a perfect starting point for the Remodelmate collaboration. "I was concerned with creating a beautiful, stylish kitchen that I loved but would also appeal to a wider group of people if we sell our home eventually."
In an industry where clients want every aspect of a project to feel personalized, Girard and the Remodelmate team acknowledge that a pre-designed kitchen might not be for everyone. However, Hall points out that, according to his company's metrics, many clients end up converging around similar design trends in the end anyway, and Girard took pains to design a room that could be customized easily. "[The Shelby] can still be personalized completely depending on the decor you add to the space. And because it's neutral, it fits a lot of styles and aesthetics."
If the collaboration is a hit, both companies are hoping to expand on the concept. Hall envisions a branded, named Havenly room for each of Remodelmate's renovation categories (bathrooms, flooring, windows, etc.), drawing a parallel to Warby Parker with its Hatcher shades and Maxwell wireframes. The marketing conceit however, only goes so far: "There probably won't be a Shelby roof," he says with a laugh.