Direct-to-consumer e-design service Havenly has teamed up with Nordstrom to create in-house design studios in the retailer's Orange County, California, and Short Hills, New Jersey, locations. The recently launched pilot program allows customers to schedule free 30-minute appointments with Havenly designers.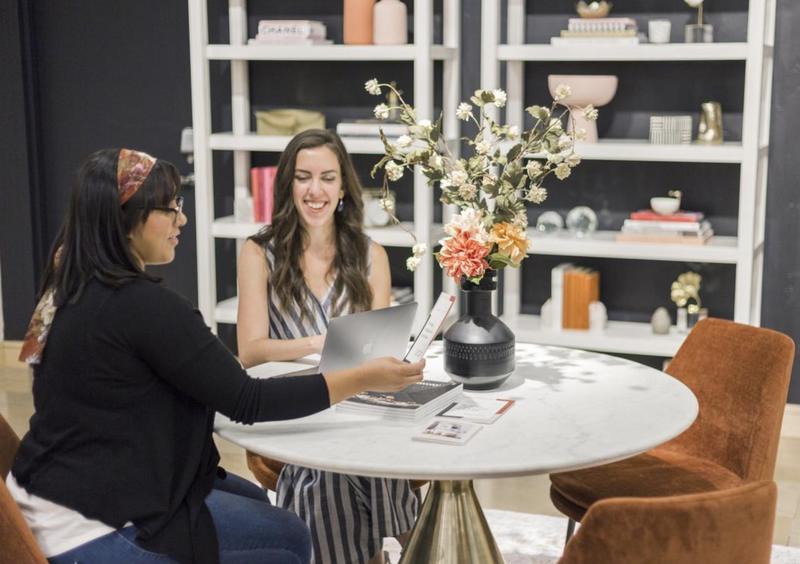 "Expanding our online offerings into Nordstrom stores is an opportunity to bring the Havenly experience to life, connecting customers with designers who can help them create their dream homes," says Havenly CEO and co-founder Lee Mayer. "We're thrilled to partner with Nordstrom as a company that shares our commitment to customer experience."
Following the free consultation, customers can purchase Havenly design packages, either mini or full options. Lauren Cox, a member of Havenly's design team, who is based in the company's headquarters in Denver, will work in the Orange County location at Brea Mall. The New Jersey studio will open soon.
"As a designer, the in-person experience actually bears a lot of resemblance to our online experience, with the exception of actually getting to meet your customer face-to-face," Cox tells Business of Home. "The in-store experience is meant to kick off the online experience, allowing the designer and customer to connect in real time to discuss their space and begin the initial design process."
The in-store consultation, Cox says, gives designers a chance to ask questions and better understand the client's needs and wants in a way that's easier and more efficient than Havenly's online experience.
"When discussing the design itself along with furniture and decor suggestions, the customer and designer are also able to react right away to pieces they love, as well as pieces that aren't truly their style, leading to better alignment right from the get-go," says Cox. "Havenly and our new in-store experiences have allowed me to truly combine my passions as well as my previous experience."