Much has changed at Dering Hall. The site, which last year welcomed Michael Boodro, the former editor in chief of Elle Decor, is looking to bridge the gap between editorial and marketing. The three men behind the scenes—Boodro, CEO Alan Blaustein and founder Peter Sallick–gathered together to discuss with EAL the latest on offer for designers.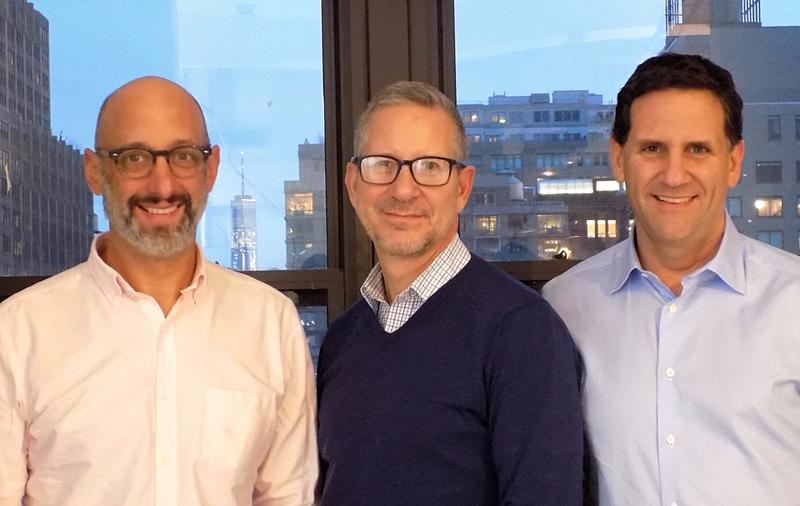 What has the response been like to your recent initiatives?
Boodro: The marketing and media landscape, especially in the shelter category, has changed tremendously in the past even just one year. I think more and more, designers are realizing that Dering Hall is a great partner and collaborator in helping them not only to do their work, but also to market their talents and to reach a broader audience. So far, the response from the industry has been very gratifying. But after six-plus years, Dering Hall is just getting started, and we have a lot more work to do.
Blaustein: People are definitely leaning into our message. As one partner told us the other day, we're at the right place at the right time for an industry that absolutely needs a solution. As Michael suggested, that's a gratifying response, but we have a lot of work ahead of us if we mean to make a significant difference to our members and marketing partners.
Sallick: The biggest change I have seen has resulted from our initiative to create real-time dashboards that allow our members to track performance, even down to each item or image, and calculate an ROI for their investment in our system. It has changed the nature of the discussion, because everyone wants to see results. We now have the basis for a real discussion and the foundation to improve by making changes to drive better results.
Are there certain sites or companies that you look to for inspiration for Dering Hall?
Michael Boodro: I am always inspired by sites that approach traditional subject matter in a fresh, new way. I think Business of Fashion is a prime example—they tackled a topic that people were already obsessed with, one that, if anything, was over reported, and made a compelling, must-read site. New York magazine's Vulture site is a wonderful experience. And Curbed took real estate, previously considered a specialized and rather boring topic, and made it sexy and fun.
At Dering Hall, we serve as a facilitator for designers searching for product and consumers in search of design talent, so we already have a steady audience that is always growing through our ability to share our content on other websites. But we are working every day to make the site a richer, more rewarding, and broader experience so that we can effectively drive opportunities to designers and brands.
Peter Sallick: To help understand the design market, looking to the fashion industry can be helpful as long as you realize that our market will always move more slowly. To that end, I am inspired by the innovation in the digital side of fashion. Net-a-Porter and Mr. Porter taught us about great online merchandising, Farfetch has shown us a new model for aggregating sellers, and Moda Operandi brought us the latest goods first. As these examples show us, innovation specific to the unique needs of the market is needed. Dering Hall is working to be highly tailored to the specific, nuanced way our market functions by being built to service the large number of small- to medium-sized companies in our market and creating tools for storytelling all the way to engagement.
This is how we are innovating and solving problems in new ways.
Alan Blaustein: I look to companies that are in business to grow the industries they support, particularly through times of rapid change. Netflix would be a great example. I worked with them early in their evolution as they were trying to figure out how to best connect content with changing consumer behaviors (from watching in theaters to watching at home to watching over the Internet).
I'm also a fan of what Artsy is doing in the art space, where galleries and artists were struggling with how to best use the Internet to build their businesses.
The development of our digital publishing and content marketing system is a direct result of what we've learned from companies like Netflix and Artsy, where we create and deliver digital content across the Internet while helping designers and brands better understand how the Internet can be best used to build their businesses.
How do the different teams (edit, sales, business development, etc.) interact?
Boodro: It is a small staff, so no matter what anyone is working on, everyone else seems to know about it. But that really helps to create a totally collaborative and supportive atmosphere. We all want to help solve each other's problems and issues—and we all keep in mind the larger goal of supporting the design industry.
Sallick: In my experience, native web businesses work very differently than offline-based companies. In the offline world, most work is planned as big projects with long timelines and a big moment at the launch. Online companies are focused on much shorter and faster cycles, as we iterate and implement over weeks, not months. This changes the dynamic of the team and creates a lot more interaction and communication all day long.
Blaustein: We have one team—people just do different things every day as part of that team. Our communications are also made much stronger since we all know and believe in why Dering Hall exists—to help the design industry grow—and each person knows their role in creating that partner and service approach. Authentically pursuing that mission is what attracted both Michael Boodro and me to what Peter Sallick has been building. That partner approach permeates Dering Hall's culture, meaning that all of the different groups (edit, sales, business development, etc.) evaluate what they need to do through the lens of what's best for our design professional and brand members.
How does the edit team balance sponsored content and non-sponsored content?
Boodro: We create content every day, and we give the same attention and care to sponsored content as we do to the rest. Only a small portion is sponsored, and we are extremely transparent in letting viewers know what content is sponsored. But I think that sponsored content can be just as informative and useful. I, for one, very often enjoy the ads in traditional print media, or on television, and I think Dering Hall visitors take the same approach and are open to learning or being inspired by everything we create.
Sallick: Among the biggest challenges the design market faces is getting the word out ... reaching our audiences. Our editorial process and our whole system is designed to help companies communicate their messages efficiently, frequently and creatively. All of our editorial tools and channels are designed to support our members and help expose their great work. That's the real mission and opportunity, no matter how the content gets created or where it lives.
Blaustein: Our goal under Michael Boodro and Dennis Sarlo is to continue to create the highest caliber of original editorial celebrating the design professionals and the brands in the high end of the interior design industry. This is no different from what the print publications used to do, with the key difference being that our content is created using a digital-first mentality for an audience that consumes content differently online than in a print publication.
Sponsored content for us is an opportunity for our design professional and brand members to announce exciting news regarding everything from product launches, project launches, book launches and other activities that our members want to highlight. The reason they're working with us on sponsored content initiatives is that we can share that content beyond the Dering Hall website and onto the websites of our syndication partners.
Do you consider DH a media company? What is DH's primary goal for the end user? For the designer?
Boodro: We are a content creation company in that we create and syndicate content not only on our own site and social media, but via our media and non-media partners' websites, which extends our reach enormously. We are unusual in that in many, many cases, designers are our end users. And we are more than a media company. We are an invaluable repository of product information, a marketing tool for architects and interior and product designers, and a way for brands to have their wares showcased in front of a highly sophisticated audience.
Sallick: First and foremost, we see ourselves as a service company, and then as a technology company. When you really look at what we do, we are building tools for design market companies of all kinds to improve their business with a focus on marketing. We don't see our members as advertisers, which is how media companies see their customers. We see Dering Hall as providing services tied to hosting, organizing, packaging, measuring and distributing content, whether that be in the form of original editorial, product data, portfolio image data, directory-based data, or analytics. This may be surprising in our market, but it's a necessary and very positive development.

First and foremost, we see ourselves as a service company, and then as a technology company. When you really look at what we do, we are building tools for design market companies of all kinds to improve their business with a focus on marketing.
"
—Peter Sallick
Blaustein: That's a really great question and begs the question of what is a media company in the 21st century? We're a content creation and distribution company, using our content to position the design community as an essential partner in the creation of beautiful spaces. We're a consumer and trade education company, using our content to educate the sophisticated consumer audience on the value of luxury and high-end design. We're a technology company, using our platform to syndicate of the content and analytics we create to ensure they are consumed by the right audience looking to connect with our members.
We're not a traditional national or regional print media company vendor in terms of merely trying to sell buttons and banners or likes and shares on the Internet. Rather, we are a marketing partner making sure that we're driving measurable results to our design professional and brand members.
What is the ultimate vision for the company?
Boodro: I ultimately see Dering Hall as serving three purposes: As a tool for designers to use every day, to make their jobs easier and more efficient. As a place that designers and consumers turn to for ideas, inspiration and information—as well as delight. As a community forum. Eventually, we want to become a resource addressing all the issues that face the design industry, and the problems that designers, architects and landscape designers face daily in their practices.
Blaustein: To help grow the design industry by teaching the industry how to best use the Internet to build their businesses. We think we're off to a good start in our sincere effort to help the design industry grow by creating compelling digital content that we put in front of the right audience to drive measurable results for our membership.
Sallick: As Alan said, our goal is to help our members grow. If they grow and the design market thrives, we will be very happy. The web represents access to a huge market of people who want to learn about our designers, artisans and brands. They want to be inspired by the best. Our job is to amplify the message of quality, creativity and passion that stand at the heart of the design market.