Asad Syrkett will be the new editor in chief of Elle Decor. The news follows the departure of Whitney Robinson, who stepped down from the magazine in April after nearly three years at the helm. At the time, Stellene Volandes, editor in chief of Town & Country, saw her role expanded to include oversight of Elle Decor as the title's new editorial director; Syrkett, who starts September 14, will report to her.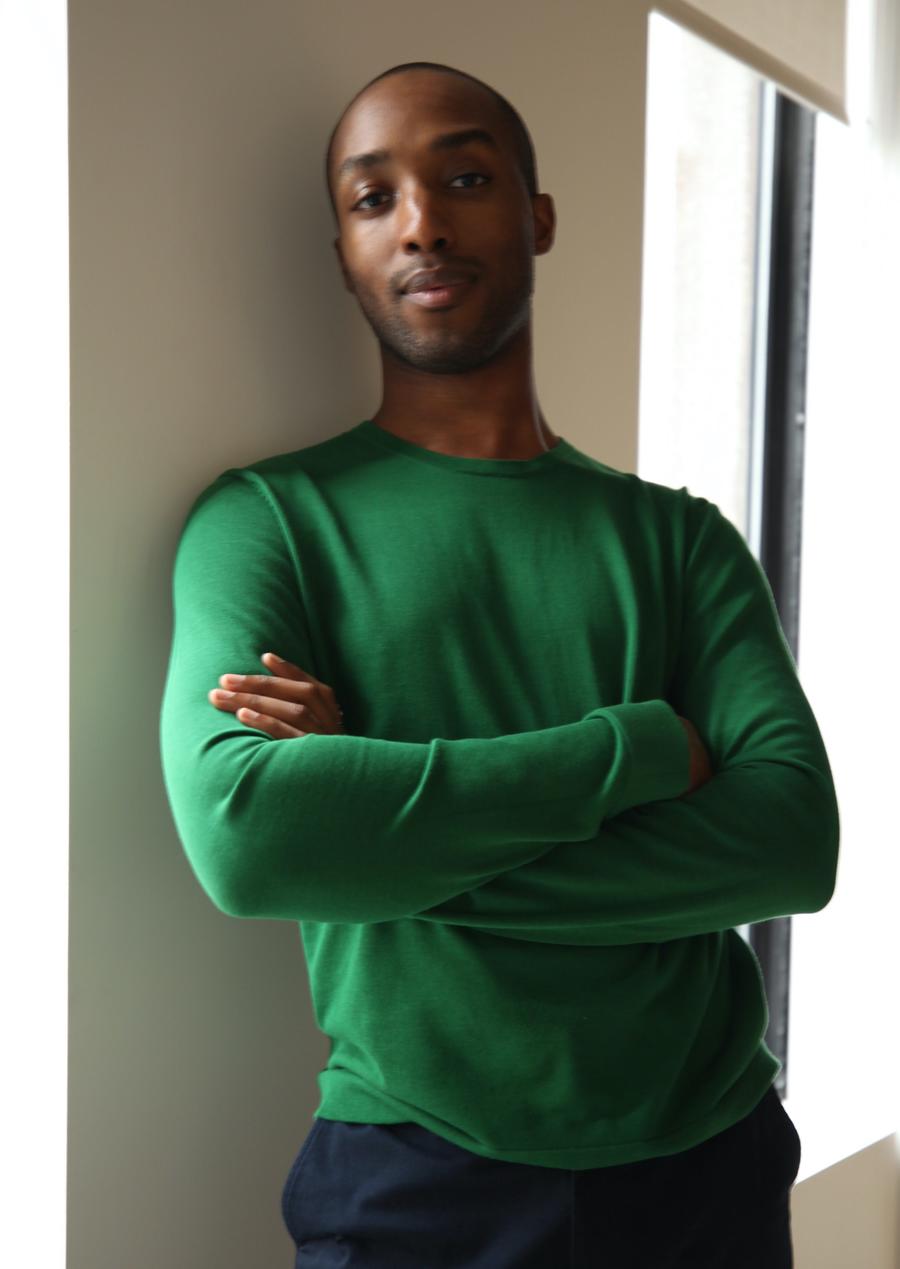 For the past year, Syrkett has managed New York operations and business development for Swedish D2C furniture brand Hem. Before that, he served as deputy editor of Curbed (where he appeared on Folio's 30 Under 30 list in 2017), was an associate editor at Architectural Digest, and started his career at Architectural Record.
Hearst Magazines made the announcement in video conversation between Volandes and Syrkett this afternoon, which was shared in part on the brand's IGTV. "When I became editorial director of Elle Decor, I knew that one of the things I had to do was find a true partner to work with on this visionary brand, and I knew that partner had to be someone who believed in the power of magazines as much as I do," Volandes recounted of her search for the brand's next editor in chief. "But I knew I also needed a partner to lead this brand into the future, to teach us how to tell stories in new ways, and I am so excited to tell you that I found exactly that person."
Syrkett's appointment indicates a shift in the jet-setting magazine's direction, both in the way the brand approaches its print and digital offerings and in the way it participates in the design world at large.
"I think this is a moment when we're all assessing what works—how we can better connect with audience members [and] how we can better engage the folks in our community," said Syrkett. "I've spent my career obsessing over and seeking out the best design at every scale—objects, furniture, homes, buildings, cities—and I truly believe in the power of design to challenge the way we think about our world and the way that we live. I'm so excited to have those conversations in the magazine. In this year of pandemic and protests against racial injustice, the critical importance of our homes has been so viscerally clear to all of us, even as especially as it remains inaccessible to so many others. I look forward to having that conversation in the magazine, as well."
In the video conversation with Volandes, Syrkett explained why the brand's relative youth—Elle Decor celebrated its 30th anniversary this year—is a relative advantage. "Elle Decor is a young brand. It doesn't have the century-plus-long history of some of the other brands in the shelter space, and I think that's an incredible gift," he said. "It means that folks are primed for something new all the time—for something exciting and interesting and different. Those things can happen in print, online, and in the ways Elle Decor is having conversations about a range of topics."
Moving forward, Syrkett—both Elle Decor's youngest-ever editor in chief and the first Black editor in chief of a national shelter magazine—envisions Elle Decor as a brand that places itself at the epicenter of both the realities and the potential of the design world. "I want Elle Decor to think about what the future of home is and how design fits into the broader conversations that are happening right now," said Syrkett. "Design is not policy, but design can really spark a lot of change."
"I doubt that anyone who's met Asad would be surprised to hear this news! He brings a totally individual perspective to every kind of story, from home tours to product shoots to ambitious enterprise features," Kelsey Keith, the former editor of Curbed, tells BOH. "Elle Decor has a massive audience and an international pedigree, but its voice has been somewhat lost in the crowded landscape of shelter publications. I could not be more thrilled to see what direction Asad takes the magazine, given his bold ideas and strong editorial intuition."
"Asad believes deeply, as do I, that like in a brilliantly designed room, every single detail of Elle Decor matters," said Volandes in a statement. "He brings a singular combination of respect and reverence for all that Elle Decor is, with an exciting vision of all that it will and can be. Every element, from the photography to the feature writing, digital programs, social media and client events, will work together to celebrate great design and its impact on every aspect of our world. I'm so proud and excited to be working with him on the next chapter of this visionary brand."