In 2018, Hem co-founder Petrus Palmér chatted with Business of Home about the long-term goal of making his Swedish direct-to-consumer furniture brand an elevated IKEA. At the time, the company was relatively small, with 20 employees and $6 million in sales—a long way from the world's largest furniture maker. However as Palmér keeps up Hem's rapid rate of growth, the analogy is feeling more and more apt.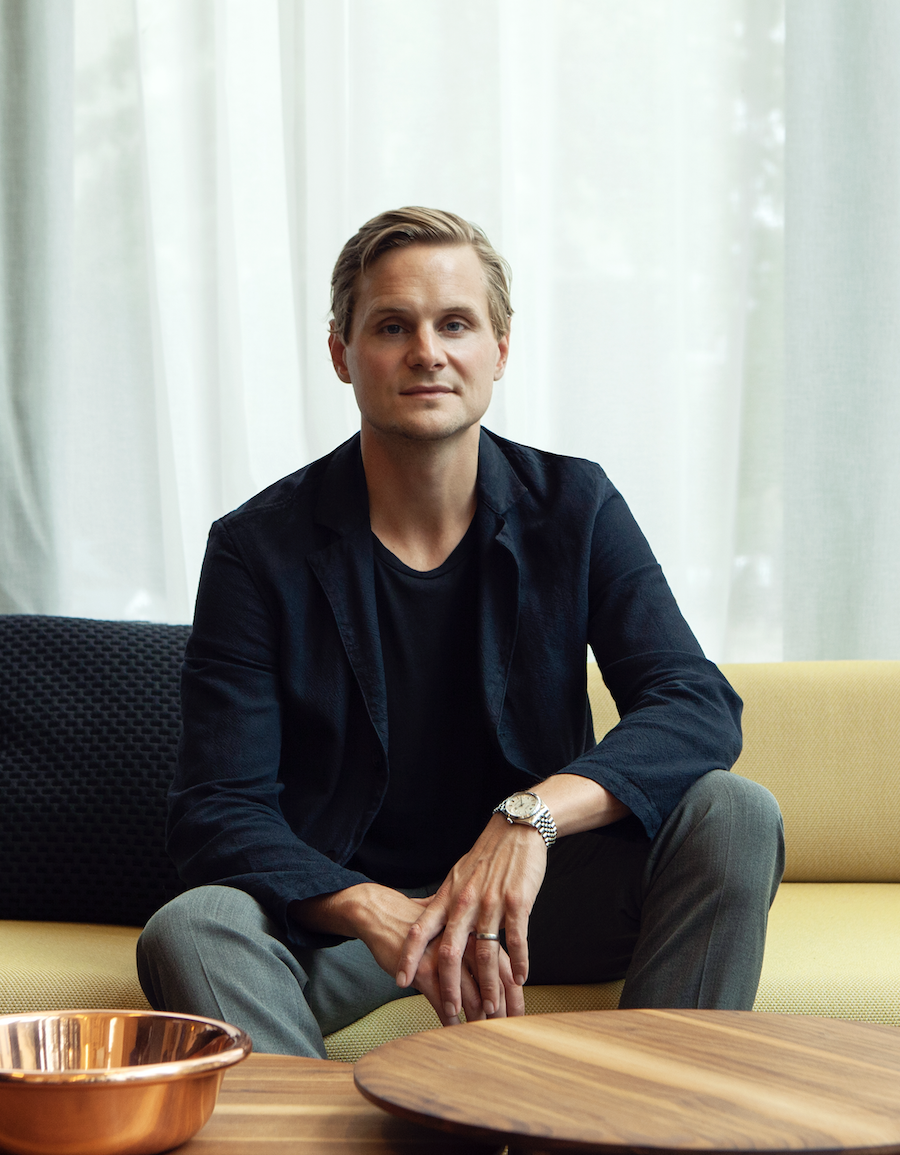 Last year, the company saw a profitable turnover of $15 million, more than doubling its 2018 figures (which had in turn doubled 2017's totals). Hem has also doubled its staff—now fielding just under 50 employees, the company recently moved into a new 8,000-square-foot headquarters in central Stockholm. Hem is on a roll.
"We've always been on a very strong trajectory," he tells BOH. "But over the last year or so, we really figured out who we are and came into our own. We've put together a great team. We've built a culture." He describes the team as "slightly nerdy" and incredibly passionate about what they do. It's a young, creative crowd—which looks a lot like Hem's customer base.
The brand's target audience is also decidedly urban. "It's really only cities," he says. "There's nothing outside of Oslo or Helsinki, for example. It's a creative target group that might not necessarily work as interior designers, but they work in graphic design or fashion or media—it's people who are aware of and appreciate the attention to detail."
Though Hem has products available in 34 nations, the U.S. is a key focus: New York is its biggest market, followed by San Francisco; Los Angeles, Austin and Portland are also big markets for the brand. The company hosted its first U.S. pop-up in New York in fall 2017, followed by a June 2018 pop-up in L.A. Then, in January 2019, Hem put down permanent American roots with a showroom on an edgy, up-and-coming block in downtown L.A. that embodies the brand's collaborative spirit. It's shared with Brooklyn, New York–based flooring brand Madera, and the design came to life with the help of local creative agency This x That, which commissioned Alameda, California–based designer Clark Thenhaus to create a site-specific installation.
Palmér notes that New York "should probably have been our first" permanent U.S. location, but the company didn't find the right lease—or the right staff. But last August, Palmér hired Asad Syrkett, a design editor and writer formerly of Curbed and Architectural Digest, to run New York operations as the business development lead, and then leased a 3,000-square-foot space in Soho.

Set to open on March 12, the New York studio will house Hem's furniture and office staff, and will also offer a place for design professionals to gather and collaborate. (Hem Pro, the company's trade program, has been a key factor in its success, Palmér told BOH.) "We decided to call it a studio [rather than a showroom] to make it more inclusive," he says. A metal and glass installation by Brooklyn-based design studio Chen Chen and Kai Williams will greet visitors, who can expect activations like dinners and events, including an NYCxDesign affair.
The brand has had a jam-packed year already. During Stockholm Design Week in early February, the company launched the third object in its line of decorative accessories with Modern Design Review, a collection of powder-coated steel vases by Swedish designer Jenny Nordberg. In April, Hem will head to Milan for Salone del Mobile, where they plan to unveil two new collaborators, and 2020 will also see a brand makeover and the launch of a new website. In other words: Palmér has no plans to slow down.
Homepage photo: Hem's new Stockholm headquarters | Erik Lefvander