Once you're in the door, there's plenty of advice floating around about style, project management, budget and all the rest—but how do you actually get the job in the first place? We're asking designers to peel back the curtain and walk us through how they landed a project, step by step. This week, Dallas-based designer Jean Liu proves great clients can come from the most unlikely places.
How did you meet the client?
Nicole is the ex-girlfriend of another client, who was building a house from the ground up. I met her when she started showing up to the weekly design meetings. That always makes us fairly nervous. It can be hard to have another opinion, especially if they aren't involved in the beginning. I had no idea if the next week we'd find out that the whole floor plan needed to change based on her feedback.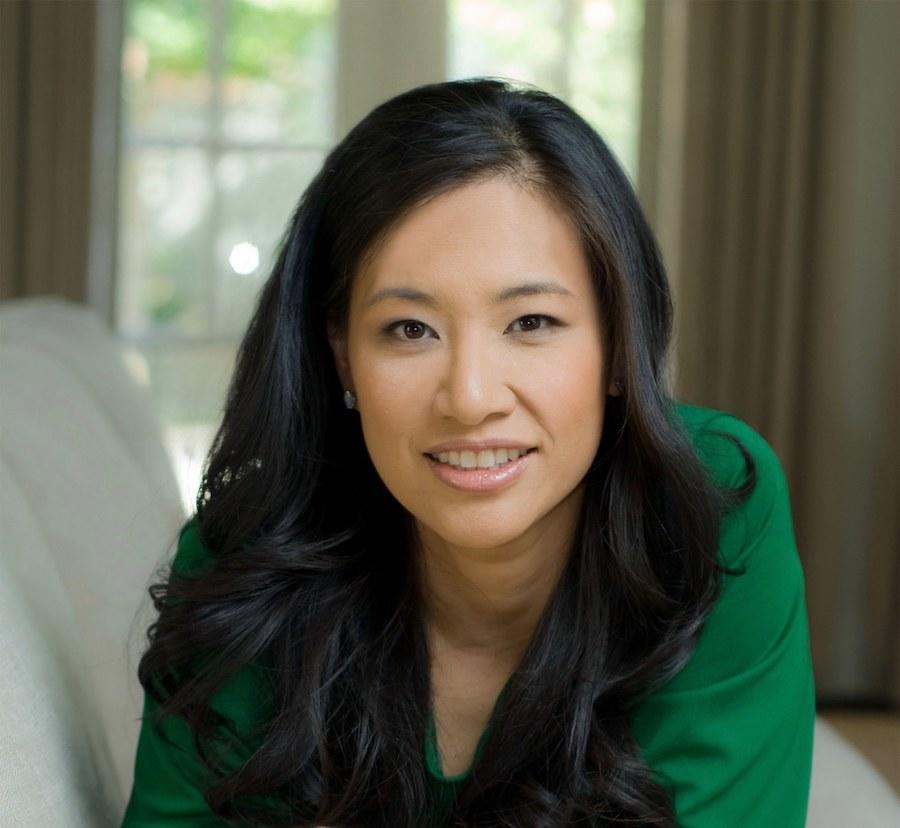 How'd it go?
She was always very polite and kind of quiet, and I'd always admire what she was wearing; we'd have these little side conversations about fashion. We don't ask a lot about our clients' personal lives, so when two months later she stopped showing up to the meetings, we just didn't ask any questions. But we surmised, because this was a two-year process with this client, that something happened. She later called me out of the blue and said, "Hey, would you be interested in working on my new space?" So I said, "Sure, let's meet," and away we went.
What do you think she connected with from those first meetings?
I was too scared to ask, but at one point she did jokingly tell me I was the best thing to have come out of that relationship!
Ha, I love it. What was the project?
She has a fun line of clothing, Koch, that's really well known locally. She was in the design district working in the back of an antique store, believe it or not, and they outgrew the space. She had found a house in uptown Dallas, and asked us to come in and help her completely redo that 2,000-square-foot space for their purposes.
How do you typically pitch clients?
I spend five to 10 minutes figuring out what their current pain points are or what makes them tick. From there I try to couch all of my comments on how our services can be tailored to them.
So if they felt like they spent way too much on their last project, we go, "Okay, well this is how we work: We sit down and establish the budget, break it out room by room, and you get to approve everything." Or if it was, "I had a really bad experience because we didn't have transparency," we show you every step of the process from concept to when everything has been paid for and arrived.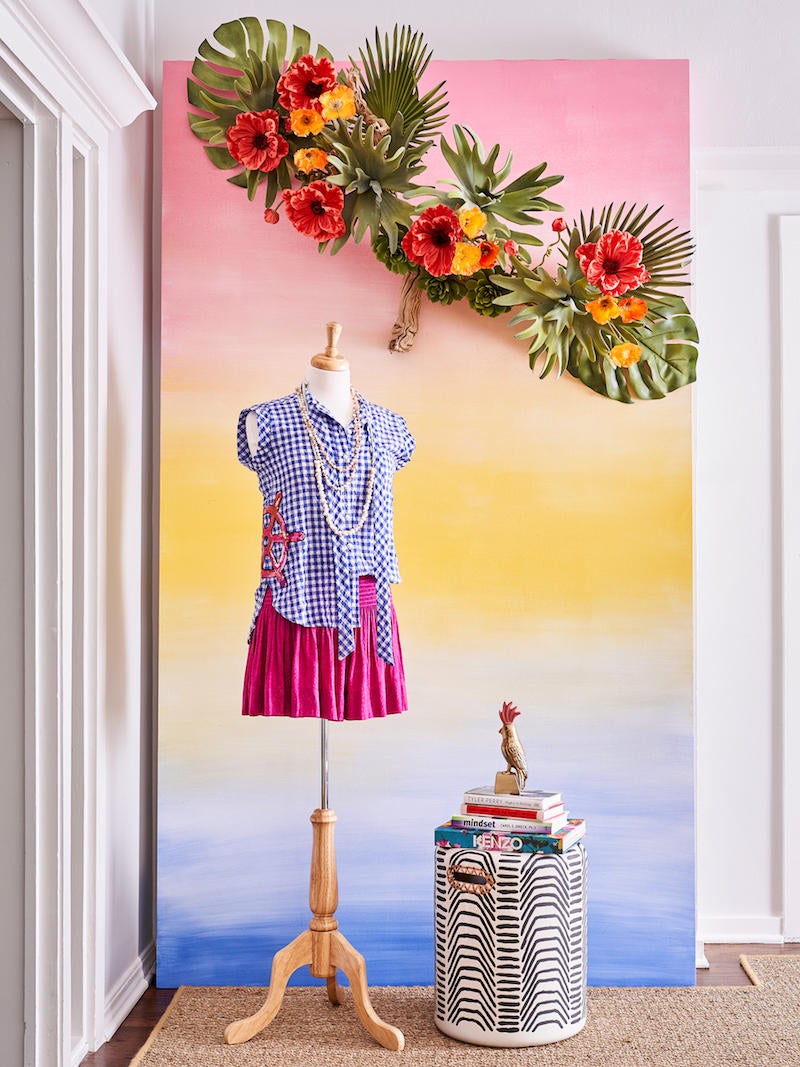 Courtesy of Jean Liu Design
What did you wear to the initial meeting with Nicole?
I try to tailor my outfit to the client. I knew Nicole was in the fashion world, so I tried to be a little bit more laid-back, relaxed—not too feminine, but still very on-trend. That day, I think I wore a little shift dress that was a fun color and a pair of low boots, which she always wore to those early meetings.
What did you bring with you?
Clients usually come to my studio, which I think they want because it helps them survey whether we're legitimate or how our work is being done. We normally sit in my conference room and have our website pulled up on a large screen and go through images. Sometimes we don't need to talk about previous work, we just have a conversation about what they're looking for. I try to let them lead the conversation and work in the questions that we really want answered.
Why do you let them lead the discussion?
I want to make sure that they feel like they've gotten all of their questions answered. Also, we're meeting to decide whether we want to work with that client, as well. Truthfully, budget's always a red flag. Not because we want to make a million dollars, but we're really at the point where we believe sometimes the budgets are so small we can't be meaningful, given the scope.
We once had a client who referenced a lot of strife in her marriage. She was joking, but for me that's a red flag because on residential projects there's always some mediating between husband and wife. If you start out joking about it, I go, "Ooh, that's going to be a tough one."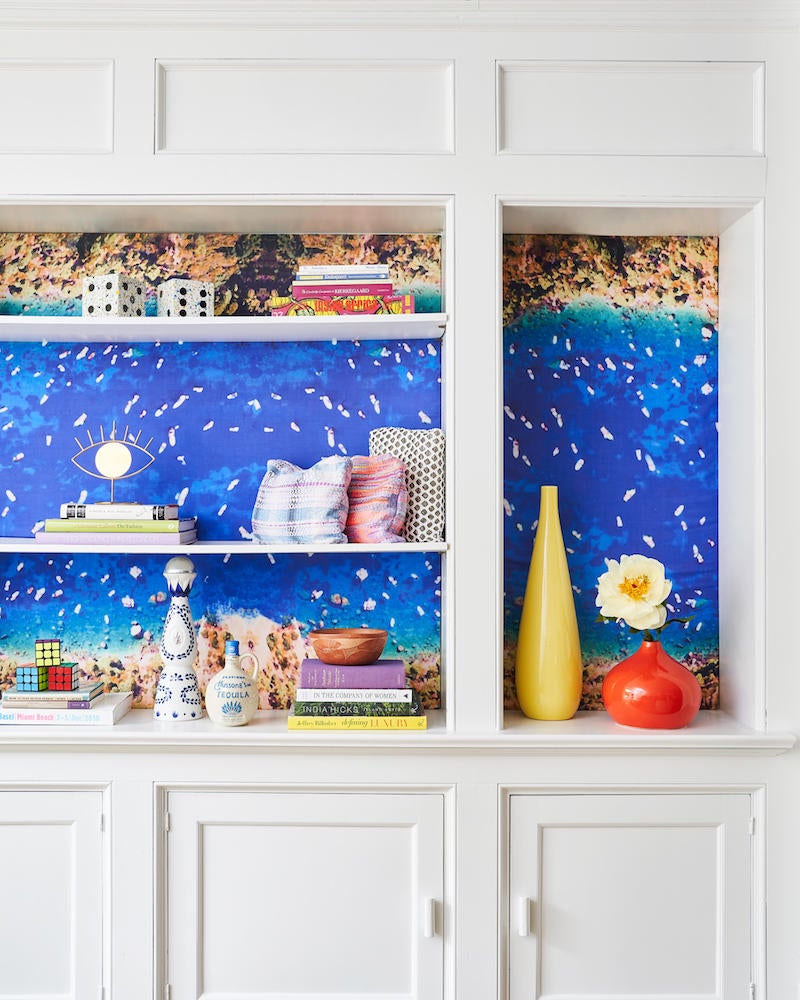 Courtesy of Jean Liu Design
How did you differentiate yourself from other designers clients may be considering?
I think we are probably the most transparent studio around, or at least in town. I always tell my clients: "What we do is very important, but it's not rocket science or brain surgery. If you had all the time in the world, you could do this too, if you wanted." We basically lay out every receipt, every vendor name, every dollar amount, and say, "Look, we help you handle the project. But if you want to go find an upholsterer or a framer, the internet is going to help you." Why not just make it a transparent relationship from the beginning?
Tell me how you approach and explain pricing.
We bill hourly every month and tell our clients upfront what my billable rate is, what my senior designers' rate is and so on. The reason we choose to do hourly instead of a fixed fee is because it shifts the burden back onto the client to come to meetings prepared and ready to make decisions. Too often, we have been party to a husband and wife's disagreement over the color of a couch, the layout of a room, or something else that could have been worked out prior to their meeting with us. While we're happy to help navigate these design dilemmas, it offers savings for those clients who are prepared, efficient and clear in their communications.
How do you organize your hours?
For the longest time we had our own Excel spreadsheets, and recently we migrated over to a program called TSheets. I think some people might shy away from it because of the cost for the subscription, but everyone in my studio loves it, mainly because when they're on the go, TSheets has an app.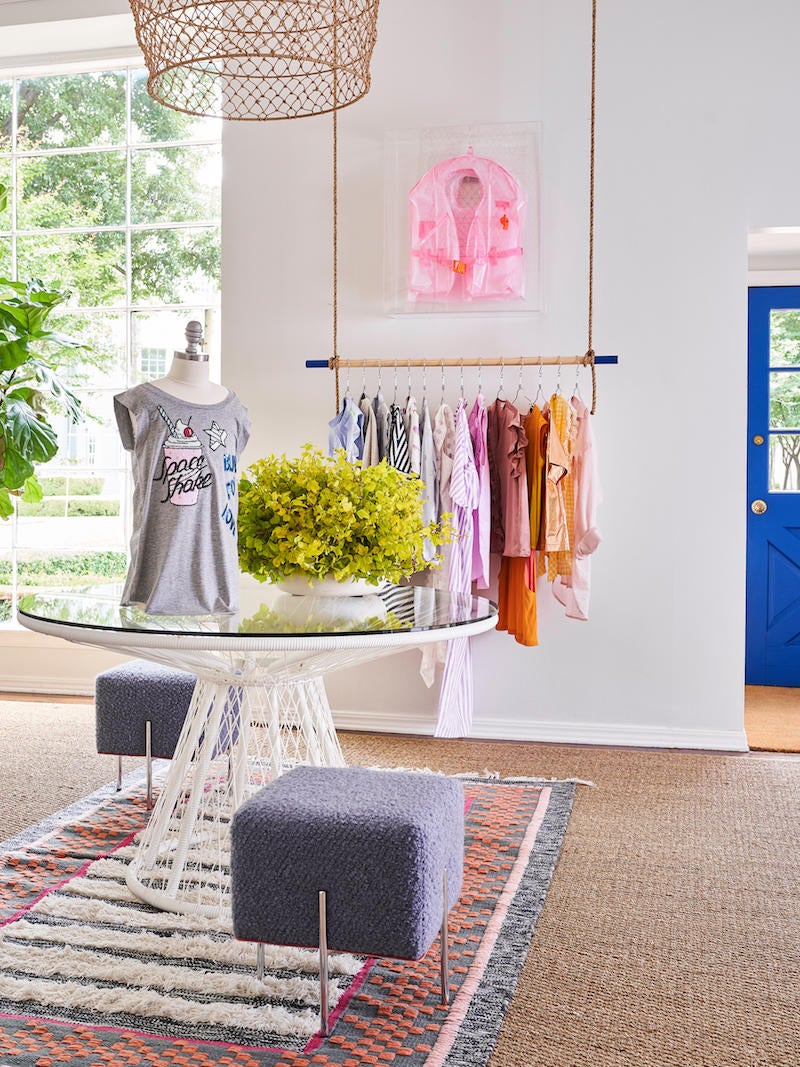 Courtesy of Jean Liu Design
What lessons did you take from the project with Nicole?
It came at a time when we were coming off of some pretty long, serious projects, so it was fun to be able to work with Nicole in a lighthearted way. She stepped back and just let us do the job. The clients who trust us and let us do our jobs and don't second-guess us all the time end up getting a better end product. It was a project that was done on kind of a shoestring budget, but because Nicole gave us the latitude to think outside the box, we were able to come up with some really inexpensive ways to finish out the space.
What are some examples of that?
She had a bunch of fabrics left over from previous collections that they didn't use. We took one pattern and ended up lining the back of the shelves to give some contrast. It was better than hiring a painter or buying wallpaper!
She was also coming from a space where she had these beautiful hanging racks, but they didn't really work with the layout of the new space. So without going and having a custom metal fabricator make racks for these two rooms, we started distilling, "Well, what is a clothing rod?" Ultimately we came up with these wooden dowels that we dipped in blue paint, which is her signature color. And because Nicole has this whole surfing California beach vibe going, we suspended those dowels from the ceiling with a heavyweight rope that you would use for sailing. (My husband happens to be a sailor, so he taught us how to tie the knots to hold the weight of the rod and clothes.) We went to Home Depot and, with a couple of hundred dollars and a good installer, we were able to come up with clothing rods. A lot cheaper than a metal fabricator!