For those familiar with the members-only dating app The League, you know that its luster comes from its exclusivity. Get past the gatekeepers, and suddenly members find themselves interacting with a like-minded crowd. (The app's slogan: "Are you told your standards are too high? ... Join The League.") When it comes to running a high-end interior design firm, day-to-day operations bring designers face to face with a host of challenges—and when looking for advice, that notion of tapping into a network of like-minded peers resonates too.
After 15 years amassing an international Rolodex, Los Angeles designer Genevieve Trousdale saw an opportunity to use her own A-list connections to create an exclusive information-sharing network. With the onset of quarantine, the near-erasure of in-person interactions (and the extra downtime) was the push that Trousdale needed to lay the groundwork for Circaphiles. The new invite-only community for high-end interior designers can be boiled down to three main components: a directory of vetted vendors, tradespeople, workrooms, and other service providers; an arena for online chat room dialogues; and an educational arm that currently provides how-to guides and webinars (and will eventually include master classes with well-known firm principals).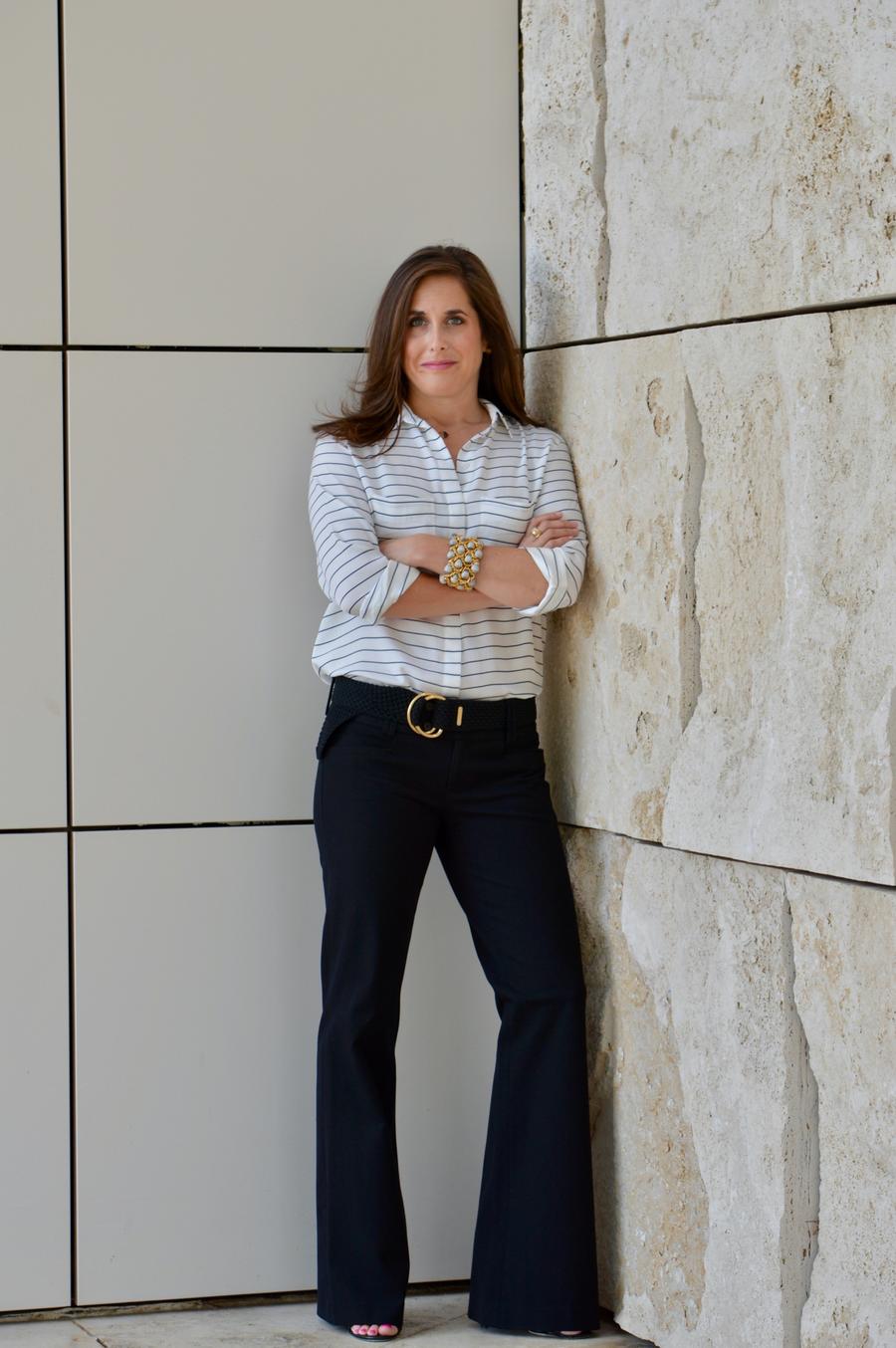 Courtesy of Genevieve Trousdale
What sets Circaphiles apart from other membership-driven industry organizations is its structure and its focus: Both individual designers and larger firms are welcome to purchase memberships—and whatever the firm's size, the benefits extend to the staff as well. "A big part of Circaphiles is that it can help when training a new staff through its educational content," says Trousdale. "Usually, it's the big guy who's the member—the staff doesn't get the same benefits, and they don't feel equally supported."
Trousdale set out to base the organization's educational branch around topics that resonate with both new hires and more established members of a firm, and those that tend to fall into the design school blind spots—the things that designers can really only learn on the job. "This platform is meant to teach designers how to run projects: the logistics and day-to-day work, how to make a construction timeline, what to specify for a custom sofa—[these things are] so important, and the younger generation of designers needs a leg up before they start working for big firms. We're working for the future."
Beginning in September, the platform will accept membership applications that aim to assess the nature of the designer's work, who they've designed for, and the projects that speak to their career—and, like The League, interested applicants will need a referral from another Circaphiles member. Annual access costs $500 for individuals, with packages for larger firms; all memberships include price incentives for referring other members.
Once accepted, designers will be granted access to an extensive list of vetted industry resources, as well as webinars and insights from the platform's founding list of ambassadors, who were announced today: Los Angeles–based designers Timothy Corrigan, Michael Berman, Jamie Bush and Breegan Jane; L.A.–based firm Form Design Studio; San Francisco–based firms Margaret Ash Design and Marea Clark Interiors; Lucia Schito of the Italian Design Council; Newton, Massachusetts–based firm Liz Caan & Co.; Toronto-based Colette van den Thillart Interior Design; and Catonsville, Maryland–based Laura Hodges Studio.
A key ambassador responsibility is to spread awareness of Circaphiles and help fuel the community. "My role is to encourage designers to engage with one another and exchange resources, so that we can all benefit from a shared wealth of knowledge and expertise," says Laura Hodges. "I'm excited to connect with other designers and share our experiences with service providers, artisans and brands, as well as with clients."
Circaphiles has the promising potential to increase inter-firm transparency and democratize sourcing within the trade, adds Corrigan. "As our clients can access many products themselves, I believe that the future of the interior design industry [is in] designers providing clients with options that they would have difficulty finding on their own," he says. "Circaphiles will give this important access to suppliers all around the world—now, a one-person design firm in Mississippi or West Virginia will have easy access to the same large supplier list that the biggest firms in New York or Los Angeles have."
Trousdale hopes to see the Circaphiles network grow organically, both from designer membership and from vendor resources (which members will be able to list and rate within the portal), weaving a global community of designers and tradespeople. But when it comes to goals, her sights are set on long-term industry changes rather than racking up members. "My main thought is about elevating the reputation of the industry and getting our clout back," Trousdale says. "So many clients undercut designers and shop us to death, and I'm really trying to bring that authority back."
Trousdale is also deeply invested in creating new connections and fostering transparency in the Circaphiles community. (On their profile, members can mark themselves as "open to collaboration.") Circaphile ambassadors are on board with that mission. "Now, more than ever, it is critical that everyone in the design industry actively support each other," says Corrigan. "The sharing of information is critical to that process."
Homepage image: Greg K__ca | Shutterstock