Once you're in the door, there's plenty of advice floating around about style, project management, budget and all the rest—but how do you actually get the job in the first place? We're asking designers to peel back the curtain and walk us through how they landed a project, step by step. This week, designer Laura Hodges explains how opening a circa-1800s storefront in Catonsville, Maryland, changed her game.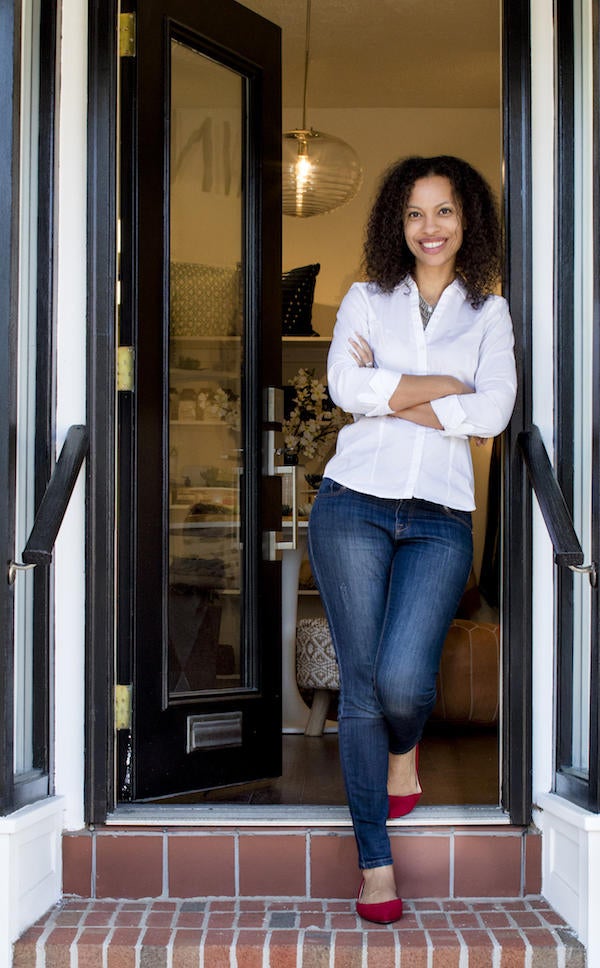 Give me the backstory on this project. How did you meet the client?
She was jogging past our new storefront, Domain, before we opened. We live in a small town, so whenever anything happens, there's usually a pretty good buzz. She said she immediately went home and Googled who we were, and just fell in love with everything that we've done.

How does the storefront attract design clients?
The shop is called Domain, but it says Domain by Laura Hodges Studio. We try to make a very bold impression. We have a black-and-white striped awning and big picture windows. So even though it's a small shop, we have a footprint on the street, with a cheeky, simple and eye-catching appearance. One window has a big lemon tree in it. It has a very welcoming, inviting feeling to it.

Behind the shop, down the hallway, are our offices and library. If we have clients come in, they usually come in through the front; people can see our design aesthetic in the shop. It's a nice soft way for them to get to know us and then start that process.
To backtrack, how did you get into this?
My first degree is in business, and I originally did marketing for about five years. Then I decided that I really wanted to do something a bit more creative. Design has always been a passion of mine. I wish I'd done it right after high school, but I ended up getting a second degree in interior design when I still lived in New York. Then I worked for a couple of different designers in New York [Jamie Drake and Thomas Jayne]. When we moved down to Maryland, I started my own firm.
How did you land your first client?
When I was still at NYSID, a woman put an ad on Craigslist saying that she was looking for somebody to do a design project for her. She had the idea that we could exchange lack of experience for the ability to work on projects [and build a portfolio], and she had this lovely condo on 36th Street in midtown Manhattan. She wanted to work with a designer, but didn't feel like she had the budget to hire somebody. I did it completely free of charge.
Just to get the images!
Without a portfolio, nobody has anything to go off besides your word, right? I was in a small apartment, and didn't really feel like I had enough to show from my own apartment. So I wanted more. And her apartment was fantastic, because it had beautiful views. Architecturally speaking, it was a pretty environment. So once we designed and decorated it, it really was perfect to be able to take pictures there. Her boyfriend (now husband) was a photographer, so we got some cool artwork in, and made her headboard together. It was a fun project to work on and got my feet wet. And less pressure, of course, because there was no exchange of money! It didn't feel like, "Oh, my gosh, I'm going to ruin everything."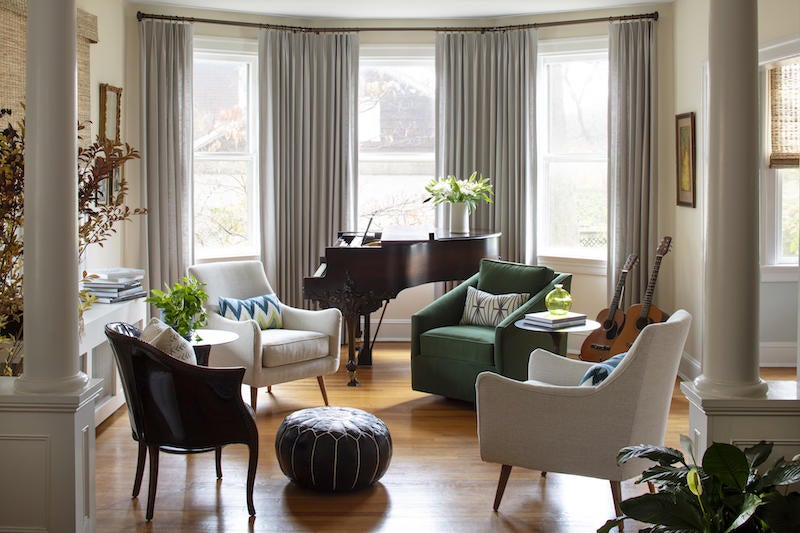 What's your typical first interaction with clients?
We do an initial 15- to 20-minute phone call before I meet with anybody. They've already seen my work, which is why they're calling, so there's not really that sales pitch in terms of "This is what we do." It's more of a sales pitch in terms of "This is why you should work with us."

We do charge for consultations. By the time they ask us to come out and meet with them, they're willing to make that financial investment to have that conversation. And they see the value that comes from having that conversation, because we really started the design planning from the initial consultation.
How much do you charge for the in-person consultation?
I charge $600, and it's about two hours. You really know that they're invested and they're not just wasting your time. I did one free consultation once, when I was first starting out. And then never again. I was like, "Wait. I just gave you so much information, you could either do this by yourself or take it to another designer."
I say it's intellectual property. I'm giving you what's inside my brain, which is really, at the end of the day, all I have to offer you, because I'm not doing the work. We have a contractor that comes in to do the work, decorative painters, plumbers. I'm giving you what's inside my head, and I have to charge for that. I find value in that, and hopefully my clients find value in it as well.
How do you approach initial meetings with clients?
I do a little bit of research into who they are first. I Google the person's name, and they certainly will have sent me their address, so of course, I look at the house. And I get a feel for their sense of taste. If somebody is, let's say, a lawyer or an analyst, I may dress a little bit more buttoned-up. I could wear a blazer if I feel like that person may respond a little bit better to a higher [level of] professionalism. I don't totally change who I am, because I am who I am. But you know, first impressions can make a big impact.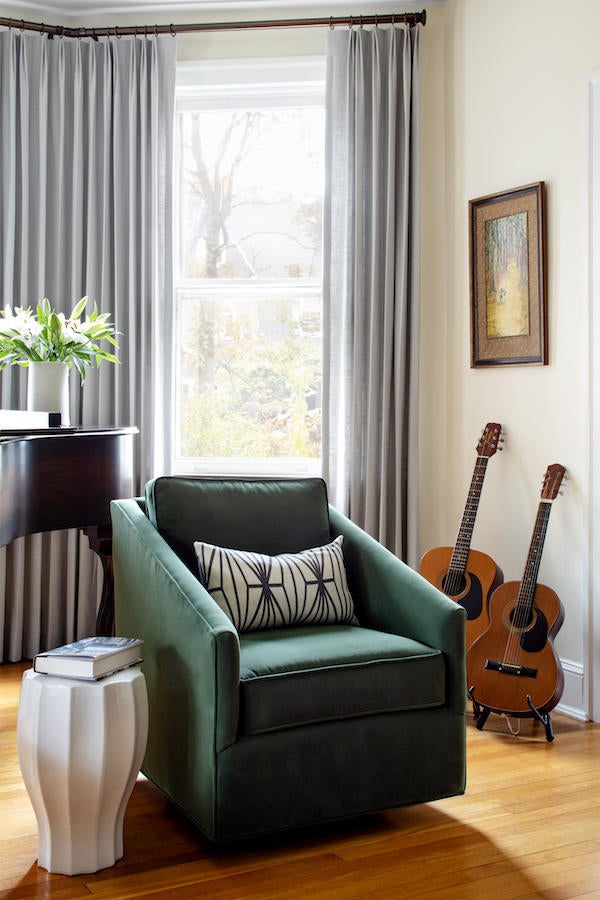 How do you approach pricing in that meeting?
Most of the conversation is about the project; I really want them to get value out of it. I'm charging them, obviously, and I need to give them something. So we talk about the framework of the project—what I would suggest we do in each space and how I would address everything, and give them some concrete takeaways.
Towards the end of the conversation, we start talking about how I charge (hourly) and that I'm going to email them a proposal for how many hours I estimate based on what we've talked about.
Any other advice?
Sometimes it's hard for us to hold out for those projects that we really want to work on, because, you know—it's like, "Oh, no, do we turn anybody away?" We all love what we do with a passion. Especially when I first was starting out, I had that feeling of, "Oh, my gosh, I'm just so happy that anybody's going to pay me to do this thing that I like doing—I would do this for free." And I did my first project for free and I loved it.
Obviously, we have to make a living, but have that mindset: What do you want to work on? Who do you want to work with? What is your aesthetic? Lead with that, rather than just taking every job that comes before you. Leave yourself room to do that amazing project that comes along.