Though there's no shortage of hand-wringing in the media about the future of print, these three regional books are finding new ways to connect with readers and plan for the future.
What do we talk about when we talk about design magazines? Mostly, the big titles: House Beautiful, Architectural Digest, Elle Decor and the like. Whenever a think piece about the decline of print pops up, it's usually aimed at large corporate magazines with national circulation—there's a tendency to measure the health of the shelter publishing world by the thickness of AD's September issue.
But what about the network of regional design magazines that dot the country? To name a few: Dallas Style & Design, New England Home, Florida Design, Southern Home—not to mention franchises like regional issues of Luxe Interiors + Design or the mini-network of Cottages & Gardens titles.
For these publications, the challenges are roughly the same as those of the big national books: Brands are wary of investing in print advertising. Younger audiences are going online. Circulations are in jeopardy, and sometimes it seems like social media is all that matters. The main distinction is simply scale, in that regional magazines can't offer advertisers the same scope as their national counterparts.
However, regional titles enjoy a few advantages. For one, most are smaller, nimble operations that can try new things without getting tangled up in corporate red tape. For another, they tend to enjoy a more direct relationship with their readers. With the exception of a few jet-setting superstars, design is a local business—it makes sense that local magazines can make a uniquely deep connection with their readers.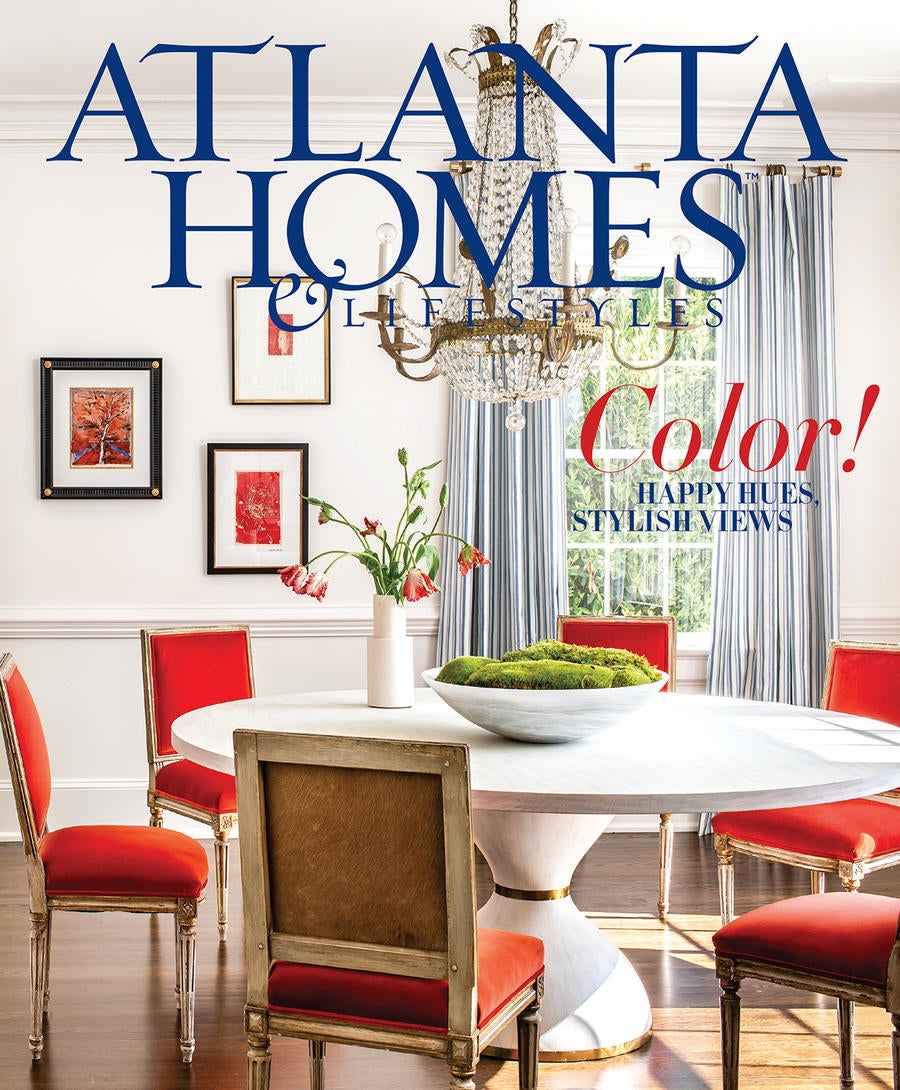 Courtesy of Atlanta Homes & Lifestyles
For Atlanta Homes & Lifestyles editor in chief Elizabeth Ralls, it's all about tapping into that bond. She attributes the continued success of the title—in publication since 1983—to the relation- ship it has fostered with Atlanta's design community. Popular events like its Home for the Holidays and Southeastern Designer showhouses cement the connection in person: "Those two properties have amassed cult-like followings, driven by a design-loving public who seem to want to kick up their heels and stay all day," she says.
Showhouses are nothing new, but they mean something different in today's media climate, where advertisers are eager to serve up more than just pretty pictures on a page (or screen). "We've been successful connecting our advertisers with a responsive audience through [these showhouses]," says Ralls. "I guess the buzzword 'experiential' applies here—but does genuine audience engagement get any better than that?"
Of course, part of the success of any regional title is the region itself. Ralls is quick to point out that Atlanta's design scene is quite robust, and in addition to a booming housing market, "there's not the brick-and-mortar doom and gloom you are seeing in other major U.S cities." But a thriving design economy alone isn't enough—regional magazines still have to find a way to capitalize on it. Ralls takes a hyper-local approach, devoting precious print real estate to highlight the artisans, landscapers or even contractors who contribute to the success of a project. It's a depth of detail not possible for a national magazine that swoops in for one "Southern Grandeur" photo shoot then swoops out.
"I think this localized, niche market penetration is part of the reason why we've been able to [be spared] the fate of so many national titles," she says. "There's a clear, tangible connection with our audience on many levels, and we didn't have to reinvent the wheel to achieve that."
That's not to say that some successful regional magazines aren't attempting a little wheel reinvention. Ali Grosslight, publisher of California Home + Design, bought the publication from McEvoy Media in 2014. At the time, CH+D had a slightly DIY vibe. "We saw an opportunity to take it in completely the opposite direction and go super luxury," says Grosslight. "The lifestyle of design has so much momentum—design and designers were such an unapproachable thing for a long time, and it's become so much more mainstream."
Grosslight brought on former co-worker Lindsey Shook to helm the editorial side—but not as a traditional editor. In addition to overseeing CH+D's content strategy, Shook has focused on developing partnerships with brands and curating unique events like a designer karaoke party in Los Angeles. (The first person to sign up? Philip Bershad of wallcovering giant Phillip Jeffries—he sang "Jump Around" by House of Pain.) "We try to take a fun and innovative approach," says Grosslight. "No more tuna tartare and chardonnay in a showroom."
The strategy is less about creating a traditional publishing platform, more about fostering a hub of connections between designers, readers and brands. "I think of us almost as a 360-degree agency," says Shook. Grosslight concurs. "At the end of the day, we don't see ourselves as a magazine—it's part of what we do, but not all."
Still, despite Grosslight and Shook's focus on the extracurriculars, California Home + Design is a beautiful glossy, full of well-photographed interiors by prestige designers. The quality speaks to another advantage regionals enjoy in today's landscape: There are now more top-tier projects to go around. "The strategy of many national outlets is celebrity- driven, which is limiting," says Shook. "In the past two years, we've been approached by major designers with great projects. Nationals put roadblocks to publication, whereas we can do things more quickly."
Among the blue-chip designers CH+D has featured? Jay Jeffers, Martyn Lawrence Bullard, Madeline Stuart, Jeffrey Alan Marks and Jeff Andrews, to name a few. In the winter 2017 issue, Grosslight and Shook gathered together the crème de la crème of California's design scene to pose for a group cover photo, in which the participating designers were perched on the scaffolding of an unfinished house—some a good 30 feet off the ground. "I was standing under Orlando Diaz-Azcuy on a ladder making sure he didn't fall," recalls Shook, laughing. "These people trusted us with their lives!"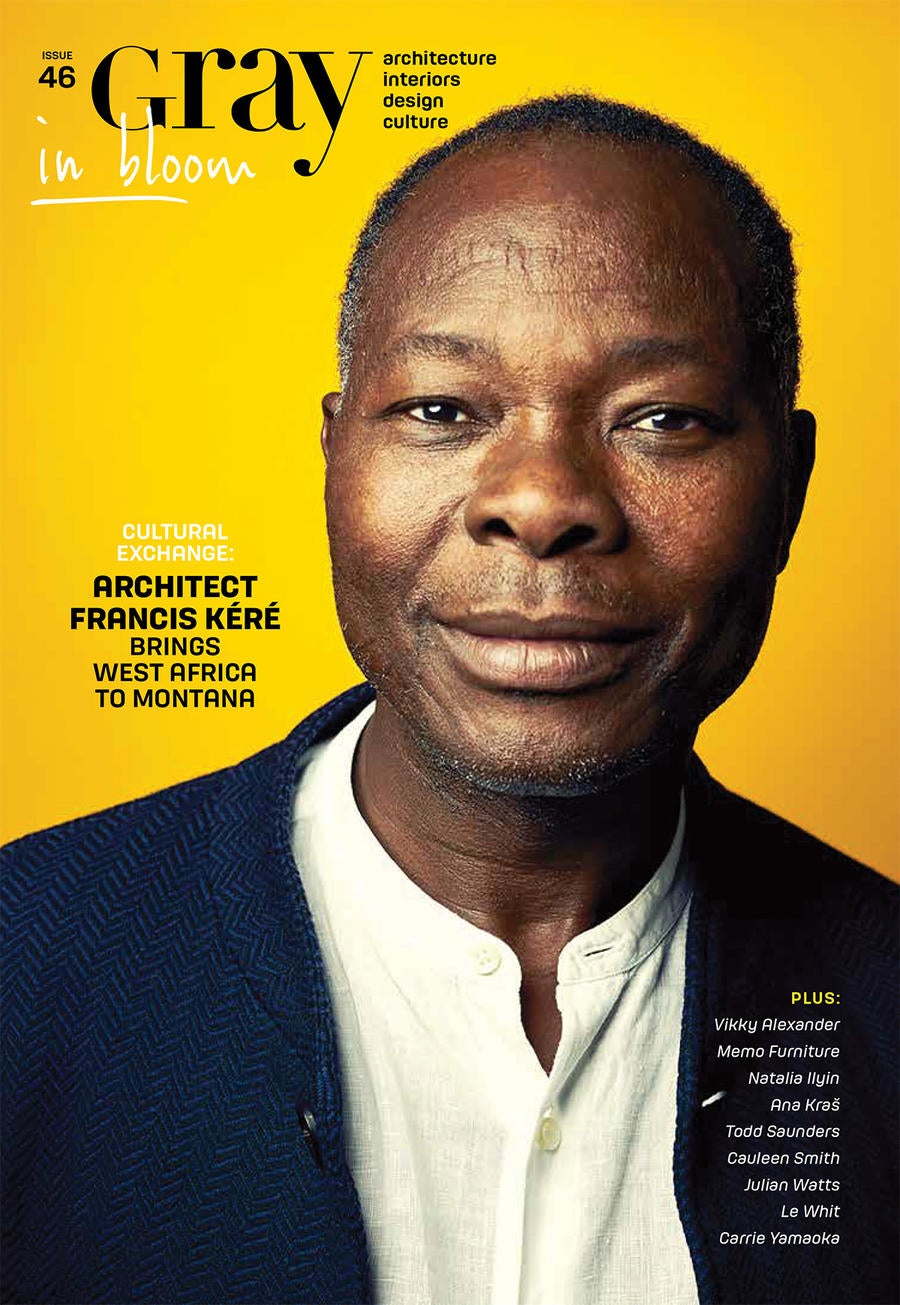 Some titles are taking the concept of reinvention even further. Seattle-based Gray launched in 2011, originally focused on the design scene of the Pacific Northwest. Like many publications, it has expanded beyond its print pages, with events (including a Shark Tank–style live competition called Hot New Next) and an annual black-tie awards gala. And like a lot of regionals, it has responded to pressure from brands to offer more than just the standard advertising experience.
"Brands still value print advertising in both regional and national markets, but they want more than a single branded page," says Gray's editorial director, Tiffany Jow. "They want more control over how they are covered." In response, Gray launched an in-house creative agency, Studio G, that works with brands to create custom content—material that still works for the magazine's tone and mission.
However, Gray is in the midst of an even broader expansion. It's not only reimagining the "magazine" part of "regional magazine," but also looking beyond the region itself. By February 2020, Gray will be an international publication.
There's a twist: Though the title is looking beyond the Northwest, it will maintain a distinctly regional mindset, focusing on off-the-beaten-path stories that are often ignored by large corporate glossies. "We see an opportunity Gray can fill in design publications, in that most of them cover the same subjects—which are largely based in New York, London, Paris or Milan—in the same ways," says Jow. "There's an entire world of creative practitioners outside major cities who are making relevant work, and we want to tell those stories."
It'll be a neat trick if Low and her team can pull it off: The first regional design magazine where the "region" is the world.