Will COVID-19 change our cities? Even with all the ways that the coronavirus has inexorably affected our daily lives, for British architect Norman Foster, the answer is no—rather, he believes that the pandemic could lead to sustainable changes, but on a home-to-home, building-to-building scale. As the design industry continues to adapt to tumultuous times, read on for headlines, launches and events, recommended reading, and more.
BUSINESS NEWS
Houzz has released its 2020 U.S. Bathroom Trends Study, which surveyed more than 1,500 homeowners about recent or planned bathroom renovation projects. The findings showed that while bathtubs and showers are equally important features, only 10 percent of renovators are adding a bathtub to their homes, down 2 percent from last year. Roughly 80 percent of renovation projects replaced lighting fixtures in the main bathroom, and nearly half of all new faucets include high-tech features.
Sustainable home textiles manufacturer Coyuchi is the first home industry brand to achieve full circularity through the development of its Full Circle recycled cotton throw. Made of 52 percent recycled cotton from Coyuchi's takeback program and 48 percent organically grown material, the blanket effectively closes the production loop. (The company partnered with The Renewal Workshop on a take-back program that ultimately led to the product's development; Coyuchi CEO Eileen Mockus described the long ramp-up to the product's debut in a conversation with The Renewal Workshop's Nicole Bassett at BOH's Future of Home conference this year.)
Lesley Lokko has resigned from her position as dean of the Bernard & Anne Spitzer School of Architecture at The City College of New York, reports Dezeen. After 10 months in the position, Lokko cited a culture of racism and sexism, along with a crippling workload, as the reasons behind her resignation, a choice that she describes as "a profound act of self-preservation." She was appointed to the position in June 2019 after having founded the Graduate School of Architecture at the University of Johannesburg in South Africa.
Dallas-based buying house and logistics agency S2 Resources has announced a merger with Gurgaon, India–based home goods manufacturer J Nitin Merchandising, uniting their respective strengths in the Indian market to bolster global production and supply. The U.S. represents India's largest export market annually, but with travel restrictions and supply chain obstacles, a global recession has dramatically impacted the livelihoods of Indian craftsmen, factories and exporters. The two companies see this merger as a solution that will be able to fulfill American demands.
LAUNCHES, COLLABORATIONS & PARTNERSHIPS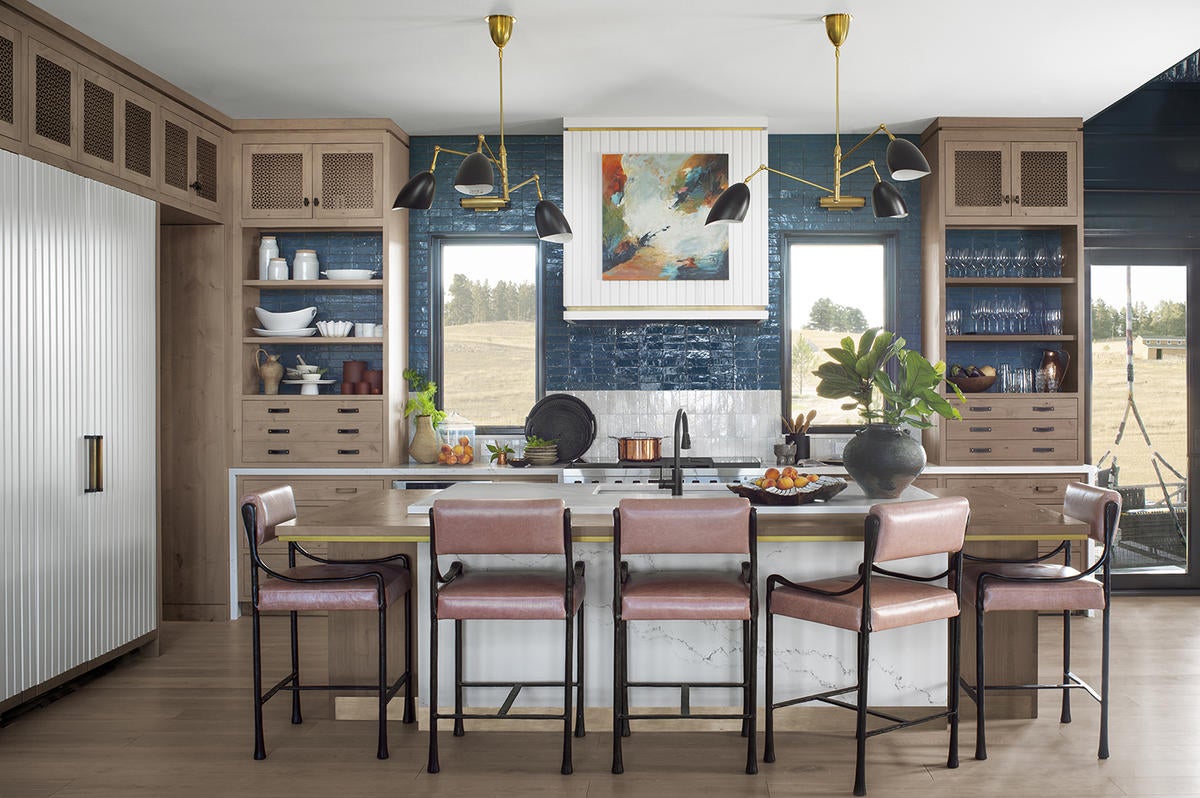 Emily Minton Redfield, courtesy of House Beautiful
Last week, House Beautiful revealed its third annual Whole Home Concept House, located in Fox Hill, just outside Denver. The 5,400-square-foot family home featured the talents of 12 designers: New York-based Sarah Robertson and duo Cristina Casañas-Judd and General Judd; Denver-based Erin Hurley and Andrea Schumacher; Houston-based Lucinda Loya and Marie Flanigan; Boston-based Elizabeth Georgantas; Charlotte, North Carolina–based Charlotte Lucas; Portland, Oregon-based Max Humphrey; Chicago-based Tiffany Brooks; Fort Worth, Texas–based duo Brett and Kara Phillips; and San Francisco–based Noz Nozawa.
As part of the Whole Home reveal, House Beautiful has produced Building the Dream, a 12-episode weekly series hosted by market director Carisha Swanson that highlights the design process for each designer or designer team. Premiering on the House Beautiful YouTube channel on October 29 at 12 p.m. EST, the series will eventually make its way to Amazon Prime later this year.
On October 5, New York–based furniture retailer ZZ Driggs launched its rental service for New York residents, having previously served only the Hudson Valley, the Hamptons and part of Westchester. Now, New Yorkers can rent from its library, which grants access to independent American designers like TRNK, In Common With, and Workaday Handmade.
As part of its fall releases, Canadian home furnishings retailer EQ3 has partnered with Eugene, Oregon–based home goods brand Studio Gorm to launch Lithic, a limited collection of stone objet. The collection will be available through EQ3's retail channels, which includes five stores across Canada and outposts in California, Connecticut, Illinois and New York.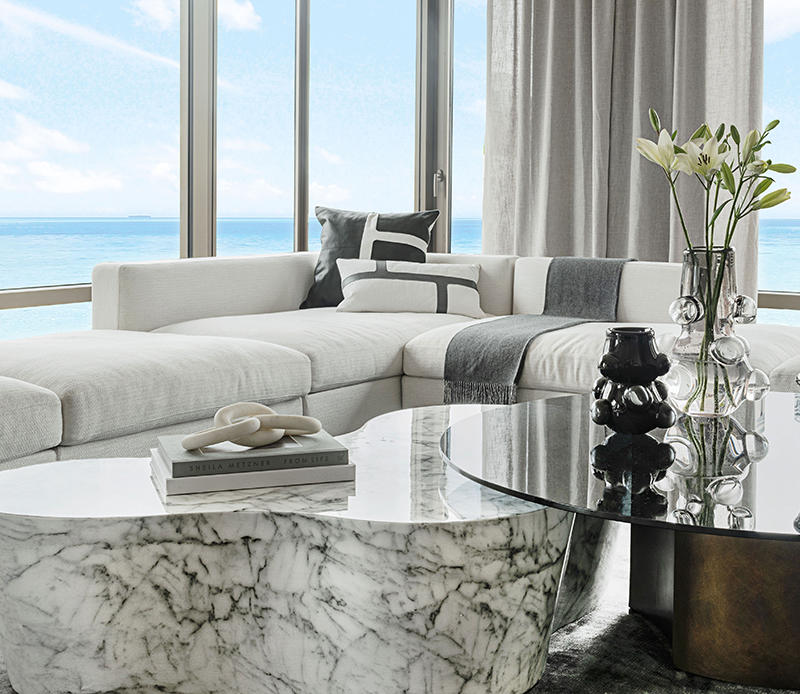 Luxury staging firm Interior Marketing Group has announced the launch of ImgHome, a limited-run collection of home decor and furnishings, many of which were originally designed by company CEO Cheryl Eisen for her own clients and staging projects. The line is IMG's first foray into consumer products, and will be available on the IMG Home website.
Sustainable furniture manufacturer Medley has announced a new tree-planting initiative as a part of the National Forest Foundation's Small Business Partnership Program. Through the reforestation partnership, Medley has pledged an ongoing contribution to the NFF, donating roughly three times as many trees as it uses to make its furniture.
Food52 alum Azora Zoe Paknad has launched Goldune, an e-commerce platform dedicated to carrying home, lifestyle and personal care brands with missions of sustainability, while also prioritizing brands led by women and BIPOC.
CALENDAR UPDATES
Through October 25, Le Pari(s), a newly formed art week in the City of Light, will showcase works from galleries, art fairs, museums and art centers to demonstrate the continued resilience of Paris as a center of art, despite the challenges posed by the pandemic. Artsy will serve as the fair's exclusive online marketplace, offering extended virtual viewings until November 1.
The first-ever Vitra Summit will be held virtually from October 22 to 23, hosted by Vitra CEO Nora Fehlbaum. Featuring speakers like designer Ilse Crawford, Belgian psychotherapist Esther Perel, Off-White CEO Virgil Abloh, architecture curator Beatrice Galilee and Google vice president of design Ivy Ross, the two days will cover topics from how technology is shaping domestic life to the impact of digital office models on professional relationships. To register, click here.
The Affordable Art Fair NYC will be held as a virtual event this year—the inaugural Affordable Online Art Fair will begin on November 6, featuring 50 international galleries, including both emerging and established artists; supplemental programming; and educational content.
RECOMMENDED READING
Using more than 3million Instagram posts, Household Quotes UK compiled an analysis of the highest-ranking hashtags in interior design, crafting an interactive map to detail regional trends. And while #midcenturymodern is a strong guess, the first-place spot in interior decor trends is actually #lineart, followed by #houseplants and #polkadots.
"Luxury design is undergoing an industry-wide conscience crisis, as catering to the demands of clients to deliver cutting-edge interiors filled with precious materials feels increasingly at odds with environmental sustainability and a world reeling from the impact of the coronavirus pandemic," writes Madison Darbyshire for the Financial Times. In her examination of marble's place in high-end design, the author unearths some of the moment-specific accelerants behind this luxury pursuit, offering some sustainable suggestions along the way.
CUE THE APPLAUSE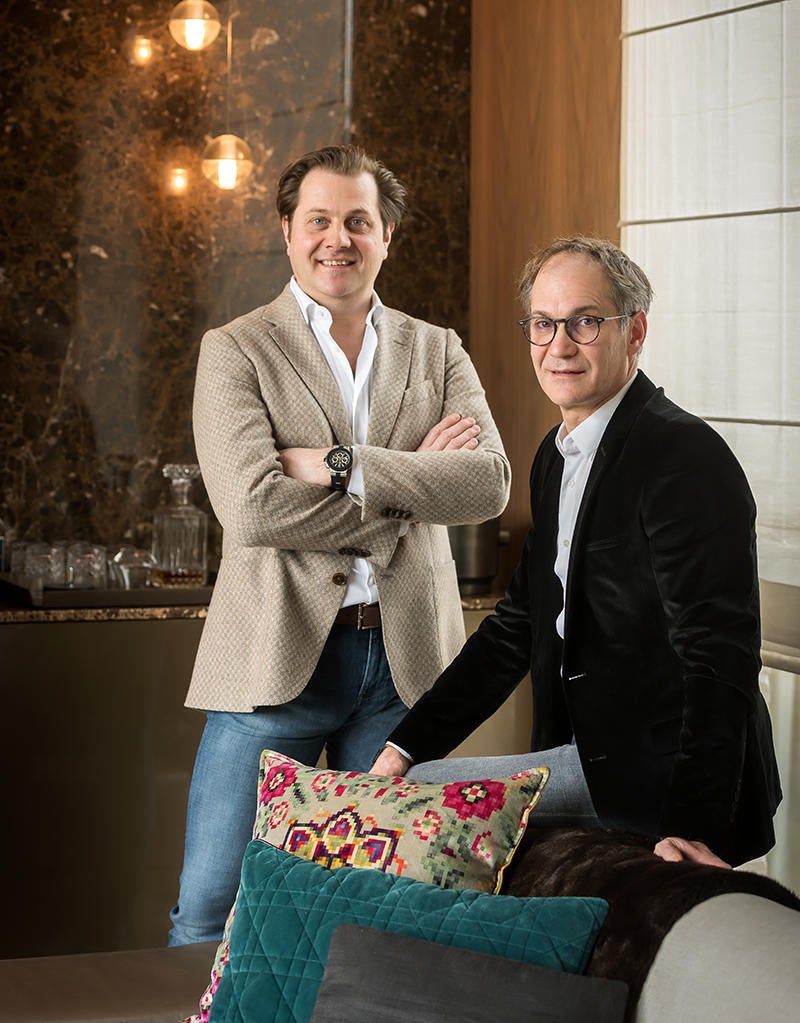 Belgium-based wallcoverings designer Arte has been awarded the 2020 Ambiorix Prize, recognizing the country's top business leadership and innovative strategies. Notably, the wallcoverings brand is the first design company to receive this honor in the 30-year history of the prize.
City College and the Spitzer School of Architecture have announced the 2020–2021 recipients of the Hollander Design Fellowship: CCNY third-year student Miguelina Portorreal; second-year master's student Jeana Fletcher, and first-year master's student Mathew Brown Velasquez. The three-year fellowship was established this summer by Hollander Design and Landscape Architects to encourage and support New York–based students from historically underrepresented demographics and communities.
In addition to the three design fellowships, Hollander announced the winners of this year's Hollander Design Awards: third-year landscape architecture student Jessica Goldberg; second-year master's student Josué Amadís, and first-year landscape architecture student Michael Shepard.
IN MEMORIAM
Italian furniture designer Enzo Mari passed away this week in Milan at age 88. Across his 60-year career, Mari created products for such brands as Artemide, Alessi, Danese, Driade and Zanotta, designing with activism and accessibility in mind. His personal and archival collection will be donated to the city of Milan, under the condition that it not be shown for 40 years.
Homepage image: The Hideout, designed by Charlotte Lucas for the House Beautiful Whole Home Concept House | Emily Minton Redfield, courtesy of House Beautiful