Over the past 14 years, CEO Cheryl Eisen has grown her company, Interior Marketing Group, from a one-woman show into an 80-person operation that stages luxury homes all over the country. The growth of IMG has perfectly coincided with a deepening bond between the worlds of high-end real estate and designer-quality staging—at the top of the market, you simply don't see agents showing empty white boxes to prospective buyers anymore.
IMG's growth hasn't been only upward, but outward as well. As it turns out, a well-staged apartment is a pretty good way to get a foot in the door to a host of other services, and Eisen's company has been aggressive about fleshing out its offerings. Recently, it added in-house PR and marketing to the mix, as well as a suite of pre-curated design styles (Industrial, Glam, Midcentury, etc.) that make use of its own furniture line. And just in time to ease the pain of a somewhat soft market for luxury real estate, IMG is debuting a flexible payment plan whereby owners pay for staging in installments.
In short: It was a perfect time for Business of Home to chat with Eisen to get a sense of what's going on in the world of high-end staging.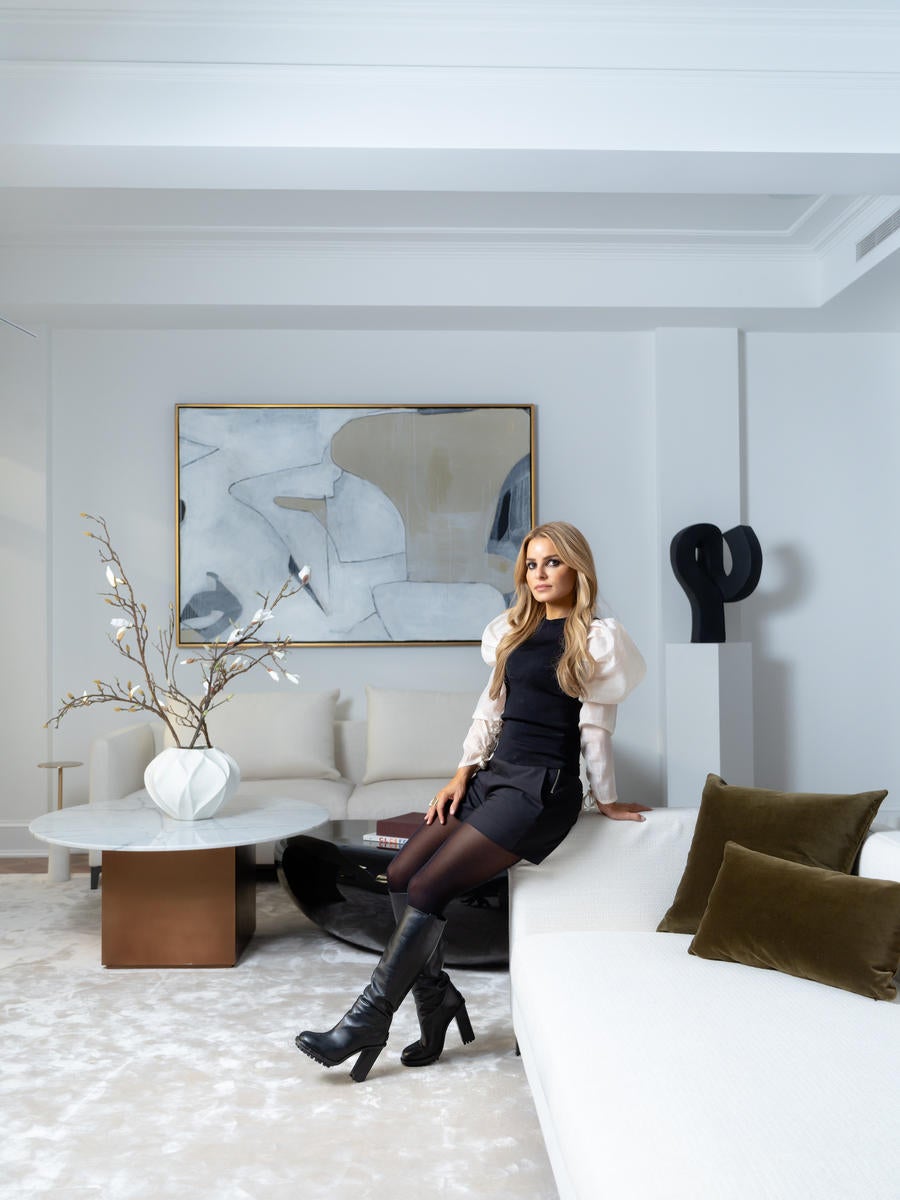 In broad terms, what's the luxury real estate market like right now? I have a general sense that it's soft. Is that accurate?
Yes, that's accurate in the sense that luxury properties in New York are sitting on the market longer compared to recent years. The same goes for luxury real estate in most major cities across the U.S., specifically Los Angeles and South Florida as well.
Is that what's behind the new payment plan?
It's more painful for sellers to put up money for staging up front, because who knows how long it's going to be on the market? We had to address that. Since part of the payment is attached to closing, you've got money in the bank—it's more palatable.
In addition, [large-scale real estate brokerage] Compass entered the market with a brilliant plan: They provide sellers with funding and 0 percent financing for staging and home improvement costs. This way, [the seller] doesn't have to pay until closing. So Compass's properties sell better because they're prepared better for sale. It really disrupted the industry, because everyone is catching up, and non-Compass agents have to compete, so we have to find a way to get creative to work with them.
Could you provide a thumbnail history of how staging has changed over the past decade? It seems to have gotten a lot more design-centric: Is that accurate?
When I first began staging in 2007, there was only one other stager in New York. It was a new—and essentially unproven—concept at the time. Over the past decade, staging has been increasingly utilized by sellers and brokers to the point that virtually all listings above a certain price point are staged.
The main goal of staging has always been to appeal to potential buyers; however, as the prevalence of staging increases, it has become increasingly more important to not only appeal to buyers, but to differentiate the property from others on the market and create a unique look and personality for each.
As a result of these changes over the years, IMG has increased our portfolio of looks and designs to create a more customized approach. Each staging project speaks to the property's unique selling points and style. There is definitely an increased focus on design, while also considering the property's potential buyer, neighborhood and architecture.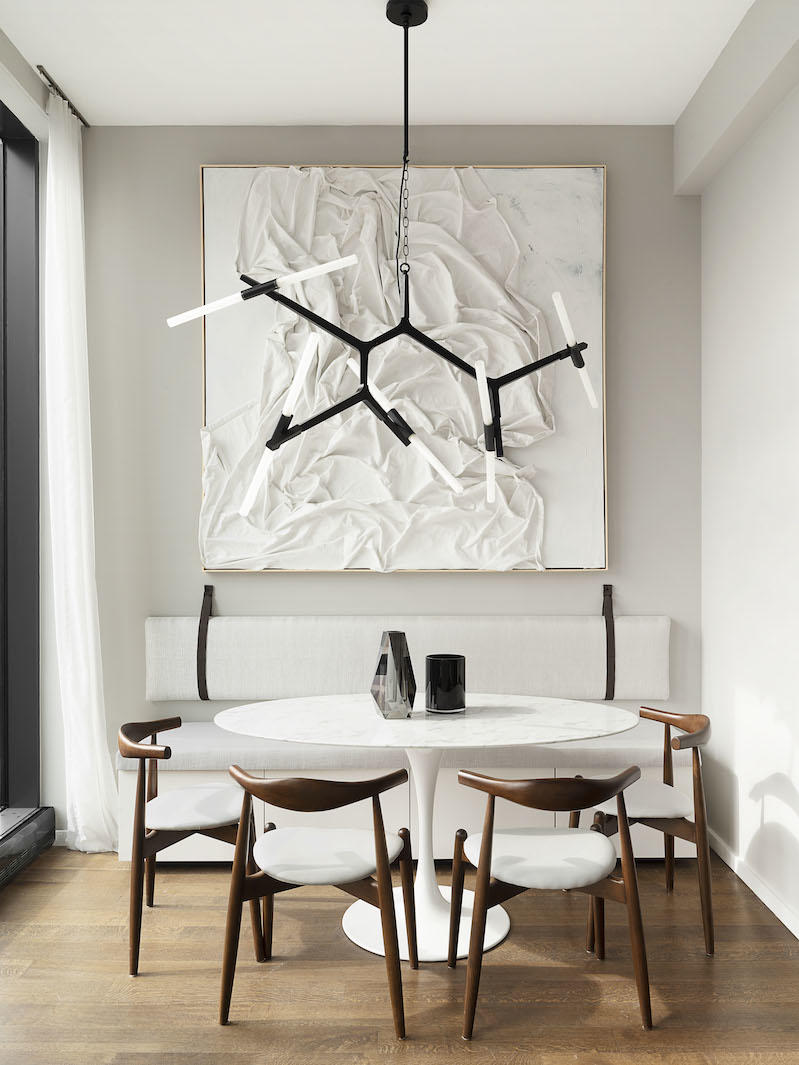 Part of your new initiatives are these distinct styles you're advertising—Glam, Industrial, etc. What's the thinking behind that?
When I first started, anything that was staged really stood out visually. You would see a sea of listings and the one that had been staged really popped. Here we are a million years later, and so many properties are staged, so how do you make eyeballs go to your property? Everything being staged and nothing being staged are kind of the same thing. We've created style sets that appeal to different demographics, without being too narrow and alienating anyone.
When we first started, we created an aesthetic that was very identifiable, like a Kelly Hoppen style look in all our staging. Since we were doing 80 percent of the high-end stagings in New York, it became ubiquitous. On top of that, other firms started to replicate our style, so now we have to be more thoughtful and differentiating every single space we do. Even if it's in the same building, it has to look different.
Are there great metrics out there that prove the value of great design when it comes to moving real estate?
Yes, there is significant data to support the impact staging has on reducing a property's days on market. On average, our stagings sell twice as fast as the luxury market average.
Do designers who normally work in residential design make good stagers? Is staging a totally separate discipline?
While staging and interior design share complementary qualities of skill and an eye for design, the two are very separate disciplines. When it comes to staging, interior designers often fall short, because while they have an excellent eye for design, they struggle to understand buyer behavior and create designs that resonate with a large range of buyer demographics. It often becomes too taste-specific, which can alienate a large percentage of the target buyer demographic.
However, there are some shared qualities that allow designers to be good stagers and vice versa. Many of IMG's interior design clients are individuals who were drawn to the style and quality of our stagings, which we then are able to translate into more personalized designs for their unique home.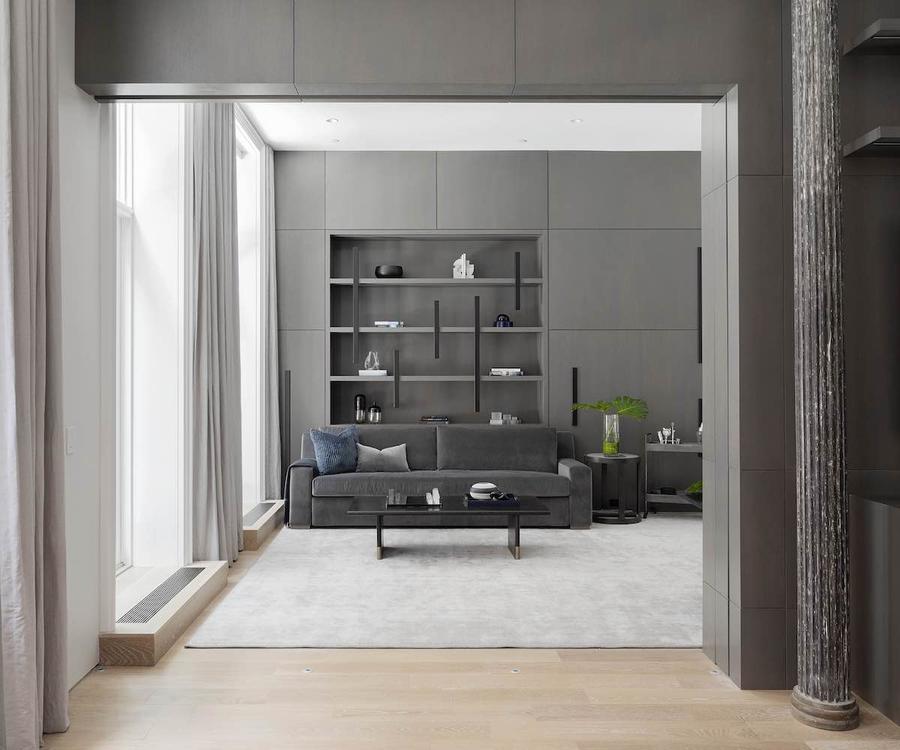 An interior designer who mostly does residential projects walks up to you at a cocktail party and says, "Hey, how can I get into working in staging/real estate? Is there an opportunity there?" What would you say?
This is a question I get a lot in my line of work. My advice to designers who want to transition into the staging industry is to increase their understanding of the market and target buyer demographics. It's a matter of "re-training" your approach to design to be more buyer-centric, which requires understanding the buyer so that you can create a story with your design that will resonate with them.
You have your ear to the ground—where's the market going?
The properties that we stage that are under 3 million sell immediately—like in a week. That's picking up. But there are a lot of new tax laws that have changed the way the luxury space is buying. That's in addition to the onslaught of inventory, which is making the difference. I am noticing more of a turnkey type of buyer. We'll do a $20 million property and people want to buy it completely furnished. That seems to be a trend.
What's behind that?
It's an ease-of-use thing. If we really create a compelling visual, why spend a year with an interior designer tediously coming up with a look, when you've already fallen in love? Chrissy Teigen and John Legend bought one of our Tribeca lofts, art and everything.