Self-made entrepreneur Cheryl Eisen runs Interior Marketing Group, the biggest luxury home design and marketing firm in the U.S., but she began as many did: a one-woman operation, schlepping bags of products and accessories. Today, 80 people, mostly women, comprise Eisen's constantly growing "fempire."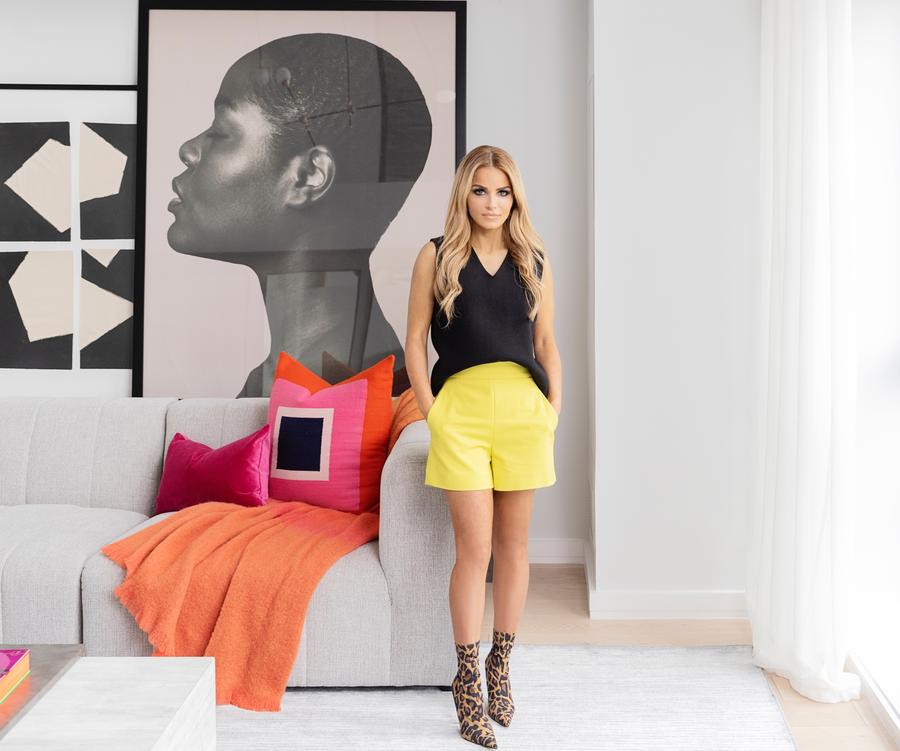 "A big challenge designers have is the switch from designer to CEO," Eisen tells Business of Home. "It's hard to scale a design firm." Next week during the Decoration & Design Building's annual Spring Market, she will lead the discussion "How to Scale Your Business," with BOH editor in chief Kaitlin Petersen.
Eisen was selling real estate in the early 2000s and turned to staging to spruce up her listings. It worked—her first staged listing sold immediately, full asking price, in cash. Brokers took notice and sought out her sage decorating skills for their listings too. Thus, in 2005, IMG was founded. By 2007, selling real estate was no longer one of Eisen's services.
In the early days, Eisen primarily sourced from IKEA and Craigslist, saving and reusing everything because she was on a limited budget. Anyone who could help, including her own mother, would swoop in on weekends and work on spaces. "It was a scrappy startup; I worked on most of the projects until 5 a.m.," says Eisen. "It was brutal, every day, 24/7. I was doing [almost] all of the work myself, schlepping 25 bags of products and accessories."
Five years after she launched IMG, she was able to hire her second full-time employee. According to Eisen, this was one of the most difficult parts of scaling a design firm: How do you replicate your look and style through a different manager? To have someone else be a second or even third version of her, without stifling their creativity, can be a challenge. "But listen, this is our aesthetic, this is what people come to us for," she says. "It comes down to my final yes or no." The firm has a great retention rate—some of her first hires still work for the company.
In the first several years of business, Eisen lived humbly, fully focused on the business. The team grew from two to 11; the following year, it was 40; the next, 60; and now, 80. She used profits to scale, rather than outside funding. "It's hard for female entrepreneurs to raise money in the first place," she says. "And then you're beholden to whoever funded you."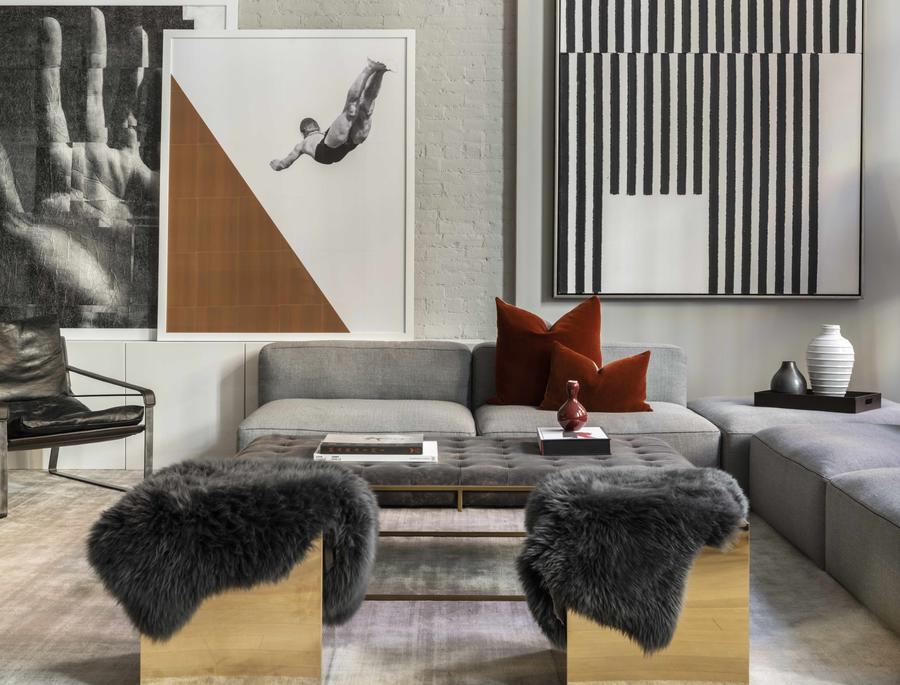 IMG now tackles about 30 projects a month, many of which come in via Instagram (they have nearly 75,000 followers), and each has its own project manager and designer team. "As women, we're emotional beings, and we can't not bring that part of ourselves to work. Being on a team of mostly women gives us the freedom to feel our feelings and make decisions based on gut."
Unsurprisingly, the number of listings sold completely furnished have increased over time. A natural extension, of course, was interior design. "Can you give me an original art piece to go over my sofa? Or, could you come to Chicago and do a project? Yes," says Eisen. "Boston? Yes. Miami? Yes."
The growth may be constant, but so is the gratitude. "This is something special," Eisen says, comparing her office to a giant "lovefest." "All these people found each other because I had this idea."
"How to Scale Your Business" will take place in the Holly Hunt showroom at the D&D Building (979 Third Avenue, Suite 605, New York) on May 22, from noon to 1 p.m. Register for the market here.
Homepage photo of Cheryl Eisen, James Chororos