As prices (and stakes) soar in the real estate market, staging has evolved from simple decluttering into a bona fide and competitive profession.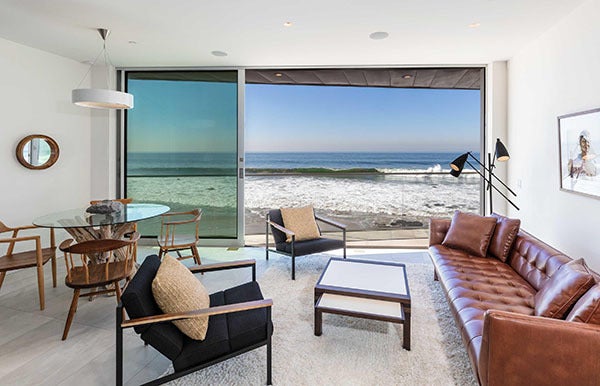 Leslie Whitlock excuses himself for the third time during our phone interview. Holding his mobile away from his mouth, he shouts, "Hey, come here!" to a mover unloading too much at once from a van parked outside a Dutch colonial revival house in Pasadena, California. "Under your arm is a beautiful matelassé bedspread," he says, politely but firmly chastising the mover. "By carrying it that way you're crushing the linen." Turning back to his interlocutor, he sighs. "They don't get it. You have to keep the furniture clean and the quality high. Who wants to walk in and see somebody's dirty chair?"
Whitlock is energetic and funny, but he doesn't fool around. He can't afford to. His business—staging homes to ensure they sell fast and for a premium—used to be the quaint purview of third-tier decorator housewives who glided in, tidied up a bit and arranged pretty flowers in a vase. Today, the business is fast-paced and high-pressure. Last year, Whitlock staged 800 houses. "I have three or four projects a week, 52 weeks a year," he explains. Acquiring a poor reputation (for shabby furniture, say) could land him on stagers' skid row.
A perfect storm contributed to the higher visibility and increased stakes of home staging. In a video interview with Shell Brodnax, CEO of the 10-year-old Real Estate Staging Association (RESA), real estate legend Barbara Corcoran talks about the growth of the profession. "Ten years ago, no one knew what it meant," she recalls. "I think the advent of the Internet set the stage for home staging. Heretofore, people would ride by a house and have a peek at the front… and decide if they wanted to see it. Now everything's obvious inside the house. Everybody shops online. Nine out of 10 people start their search there… [Home staging] used to be an extra; now it's an essential."
Staging has also intensified concurrently with the housing market. Last August, The Economist reported that, in 2006, American home prices hit an all-time high. Foreign investments, unsecured lending and other factors had contributed to unchecked rising prices for the 10 years prior, as well as to glutted inventories. With so much competition for buyers, the heat was on, and staging came into its own. But when the subprime mortgage crisis hit in December 2007, things turned tough. Meridith Baer, who has built somewhat of an empire in the field, says that business leveled off in 2008, then held steady for a spell. "We lowered pricing during that time to adapt," she recalls.
Ten years after the crisis, average home prices "have recovered nearly all their losses from the 2006 crash," The Economist reported, "but when adjusted for inflation, they are still 20 percent below the 2006 peak." Bottom line: Most sellers have to work harder to get anything near what they might have paid for their homes back in the pre-crash halcyon days.
Enter RESA. Brodnax began selling training courses for prospective stagers in 2002, "mostly real estate agents, but also designers who wanted a side business or people who watched a lot of Trading Spaces and HGTV and wanted to start a staging business," she says. Demand led to the establishment of RESA in 2007 with 600 members; today there are between 1,600 and 1,800. There is an annual convention in Las Vegas called RESACON along with awards, and the organization accredits training providers using the same model as the U.S. Department of Education has for postsecondary collegiate schools.
Meanwhile, Baer's business has exploded. Today, she has 250 on staff, including 30 designers and 30 salespeople, and runs outposts on both coasts that serve California, New York, the Hamptons, Connecticut, Florida and, most recently, Las Vegas and the Boston area. "Last year, we did 1,800 installs, and we've installed over 1,200 homes just in the first five months of this year. We're currently in over 700 homes," she says.
Value Added
Does it work? "It's proven," claims Richard Balzano, who heads up the Balzano Team at Douglas Elliman Real Estate in New York. He either stages his listings himself or convinces sellers to hire others to do so. "I've proved it to myself and to my clients." He likes to tell the tale of a listing he received after another company had it for a year. The $3.4 million asking price had been reduced five times, to $2.795 million. After convincing his client to spend $100,000 on renovations and staging, it sold for $3.65 million.
Realtors can regale you for hours with stories like these. But a 2015 National Association of Realtors study buoys Balzano's assertion. Among its many findings: 49 percent of agents who normally represent buyers say their clients are affected by home staging. Over 80 percent said staging makes it easier for buyers to "visualize a property as a future home," and a surprising 28 percent said buyers are even willing to overlook property faults when a home is properly staged. The dollar value buyers are willing to offer increases between 1 and 5 percent according to 37 percent of Realtors interviewed; values can increase between 6 and 10 percent according to another 16 percent of Realtors surveyed. Significantly, only 19 percent of respondents believed it didn't affect the price at all.
Opening Acts
Many stagers naturally migrate from interior design careers, but not all do. Whitlock sees little difference between his former life as a production coordinator for Harper's Bazaar and Vogue and the work he now does with his company, Leslie Whitlock Staging & Design. "I'm a production company," he says, noting that the skills are transferrable.
For her part, Baer says she stumbled, accidentally, into staging. "I was a screenwriter and fixed up a tiny home I was leasing. The owner loved it, and kicked me out so he could sell the place at a profit. I moved some furniture and 250 potted plants to a friend's spec home, thinking I'd get some cheap storage. The home sold in less than a week for a half million over asking! That was the start of Meridith Baer Home."
Cheryl Eisen, who owns New York–based Interior Marketing Group (IMG), came through the real estate industry. "I realized it was easier to sell my listings if I staged them," she says. "Other realtors would come to the open house and ask who did it and then asked if I could do it for them." Since going full-time as a stager in 2007, she's built a rarefied niche in the luxury market. "Our sweet spot is $10 million to $60 million homes," she says.
Eisen was already part of the circle that would promote her to sellers, and thus she found her transition easier. Whitlock and Baer had to pound the pavement to build momentum. "I'd look up real estate agents and send them pictures of what I could do," says Whitlock. "And I went to open houses and handed out cards." For Baer, advertising in the Multiple Listing Service (MLS), "which goes to all the brokers," jump-started things. In the video, Corcoran suggests finding out when a realty company has its weekly meeting and scheduling a visit to show before-and-afters to all the brokers present.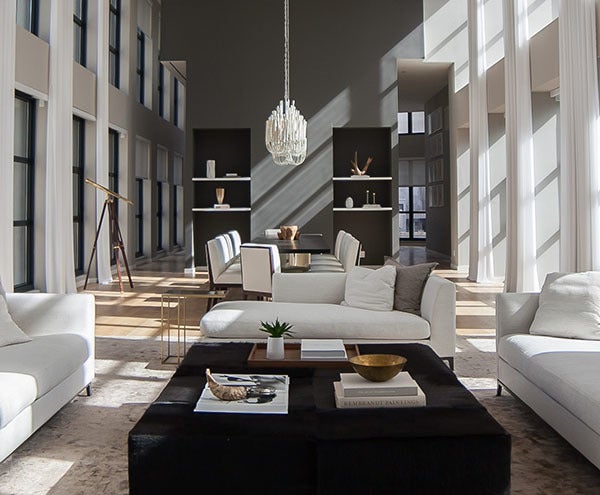 These stagers quickly discovered that staging is about much more than having an eye. Whitlock teaches a "boot camp" for stagers. "The first question I ask is how much inventory you have," he says. "Basically, I'm a prop shop for real estate agents." Over the years, he cultivated relationships with showrooms and stores, which now call him when they have excess inventory or need to clear space for new merchandise.
When Baer started, she says, "I borrowed from anyone who would lend to me. Plus all my furniture, my books and even my clothes went into our staged homes—everything I owned except my cat. But over time, it just became cumbersome. A house could be on the market for two months and an artist might want his painting back after a week!" Whenever she made a profit, she invested it back into the business. Today, she has over 350,000 square feet of warehouse space in California, Connecticut and Florida.
Balzano has enlisted Eisen, whom he recommends highly, and who has 33,000 square feet of inventory, plus what's adorning 90 currently listed properties. But he is primarily a broker, and when he stages, he turns to national furniture rental establishments such as CORT or Churchill. Other brokers, developers and stagers, especially those at the high end, purchase outright from consignment stores. Bruce Tilley, owner of Décor NYC, says that this is precisely his market. "We take only luxury goods," he explains, citing merchandise like a Juan Montoya–designed sectional, a Vladimir Kagan sofa and a $10,000 table he sells for half that. "They need those apartments to look luxurious. They buy from us and, when the apartment doesn't sell furnished, they consign it back to us, so they get back their investment."
Money Matters
Most often, it's the seller who pays the stagers and the broker who recommends them, though real estate agents will sometimes front some of the cost and recuperate it after the sale. "Brokers are our sales force," says Eisen. But if clients are still on the fence, Eisen first takes them to see properties IMG has staged. If they still won't sign on the dotted line, she simply has them do the math.

"75 percent of places that are reduced once will do it twice more. The average staging is less than one percent of the price." After making that point, most of the time Eisen just hands them the pen.
"The first average markdown on a property that's not selling is 10 percent," she tells them. "And 75 percent of places that are reduced once will do it twice more. The average staging is less than 1 percent of the price." After making that point, most of the time Eisen just hands them the pen.
There is no set standard for pricing, because it depends on so many factors: the scale of the job, the quality of furnishings needed ("Is it HomeGoods or HD Buttercup?" asks Whitlock); the neighborhood; the time a property spends on the market (Baer's fee includes design, installation and removal of furnishings, plus two to three months of rental, after which she charges 10 percent of her initial fee per  month); and on and on. Rates can vary by location, and are impacted by any specific quirks of a home that might make installation more challenging, says Baer. Rates can also be tiered. Eisen, for example, has three pricing models: silver ("austere"), platinum ("a little more filled out") and gold ("all-out bling").
All three professionals emphasize that this isn't amateur hour. "I can only do this because I'm single," says Whitlock, half-joking. "It's a business about diplomacy, sensitivity and emotions, because it's about people's wealth."