Since relaunching last year, CW Stockwell—the brand best-known for its iconic banana leaves—has balanced its rich archive with the power and nuance of newness.
It's hard to think of a company that exemplifies the conundrums of old and new better than CW Stockwell. Founded in 1905, the wallcovering company is most famous for Martinique, the iconic banana leaf pattern that graces the walls of the Beverly Hills Hotel. But over the course of the century, the once-lively enterprise slowly dwindled.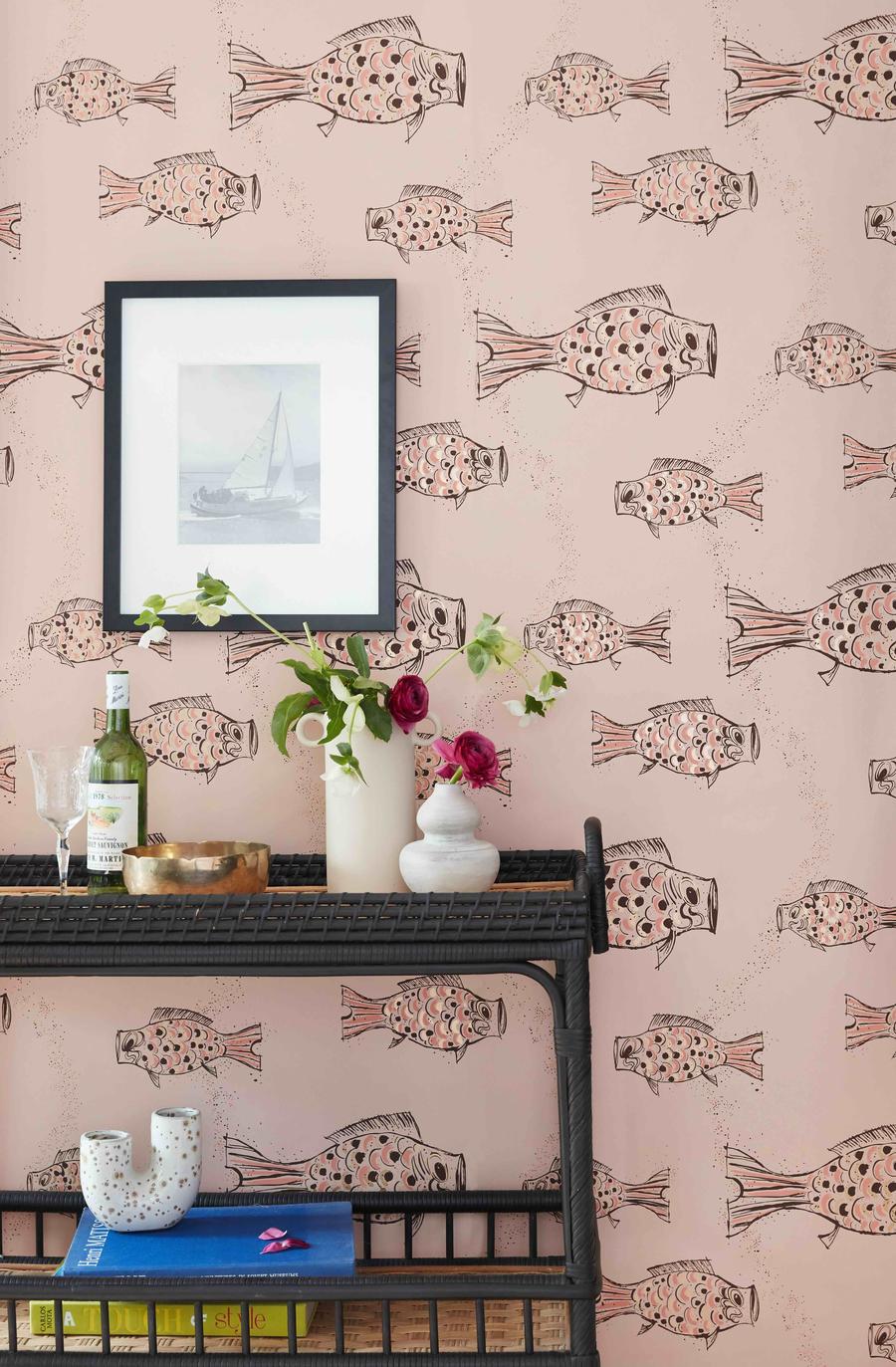 When Katy Polsby was vice president of merchandising at Serena & Lily, her path crossed with CW Stockwell's through her parents' neighbor, Remy Chatain Jr., the company's third-generation owner. When he died in 2013, Polsby's parents became the executors of his estate. On a visit home in 2017, Polsby was inspired by the wealth of material from Chatain's personal archives; soon after, she quit her day job to reboot the brand.
Reintroducing a legendary pattern may sound simple, but it's not. How do you get designers excited about something they've always known about? With something new, of course. In early 2019, Polsby relaunched Martinique alongside 14 patterns, all adapted from Chatain's archive. She also remixed Martinique itself in three new colorways: navy, platinum and sand. In sum, Polsby made an old pattern new again by releasing new patterns that are based on old ones—does your head hurt yet?
At Serena & Lily, Polsby was keenly aware of the power and nuance of new. "We analyzed the heck out of it," she says. "We would bring in a totally crazy piece of furniture that was going to be expensive and editorial. Customers would be like, Wow! And then [they would] buy the blue floral bedding."
With CW Stockwell, there's a fine line to walk. Polsby doesn't want the brand to be known as "the Martinique store," but for the time being, most of the company's new releases will primarily drive attention to its famous banana leaves. So, after a relaunch that brought a big burst of new debuts, she's taking it slow this year and dropping only a few capsule collections. "Until I have a little more information on what [other patterns] are the front-runners, it doesn't feel right to develop entirely new things that are completely out of left field—though, I would never say never!"
Homepage photo: CW Stockwell's Martinique