For designers, does a small space call for liberty or restraint? With Michel Smith Boyd and Xander Noori in the ring, the powder room becomes a powder keg.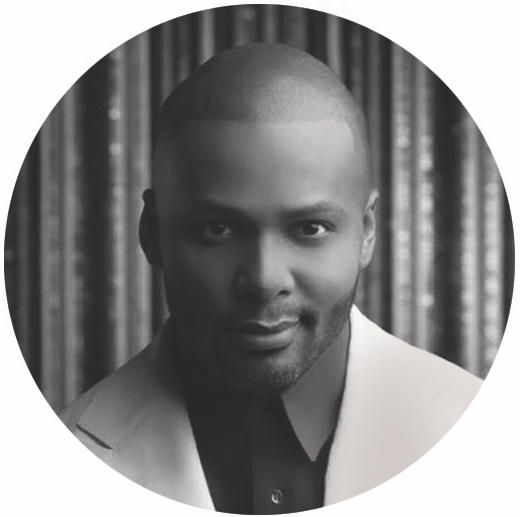 Michel Smith Boyd Charleston, South Carolina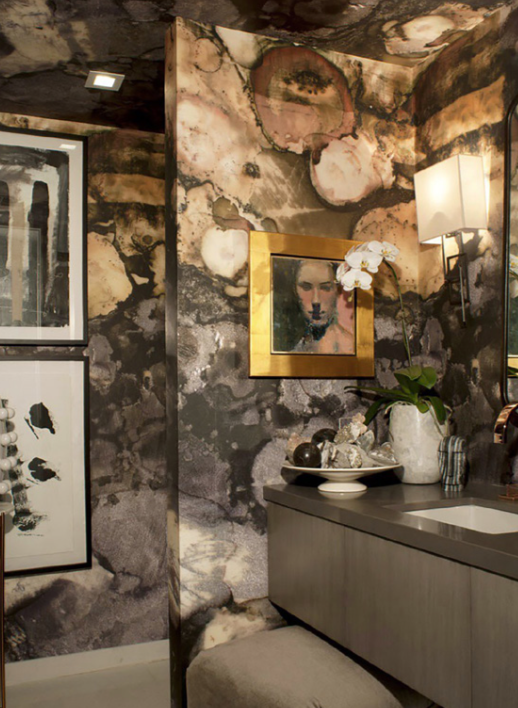 Courtesy of Michel Smith Boyd
A statement powder room is always the answer. The fact that they are small in scale and completely concealed gives designers creative license to use finishes and take risks that they might not choose for larger common areas. It's an opportunity to punctuate an otherwise serene living space. The powder room also has the distinction of being the only private space in a home with public access—all the more reason to create an experience.
Good designers are great editors; we consistently practice restraint in pursuit of creating cohesive stories with a natural flow and harmony between rooms. But the powder room is where all bets are off. Design to wow. That's what I did in one of my favorite powder rooms, where I created a "jewel box" effect by wrapping the entire space, including the ceiling, in a Mylar wallcovering with an oversized natural agate pattern—a perfect complement to the Palm Springs desert outside.
It doesn't require a lot of imagination to deliver the expected. Part of our jobs as designers is to inspire our clients, and sometimes that may require a gentle nudge into uncharted territory. You can take the easy way out or you can do your job and make magic. Here's the secret: Everyone loves a bathroom selfie—provided the space inspires.  
---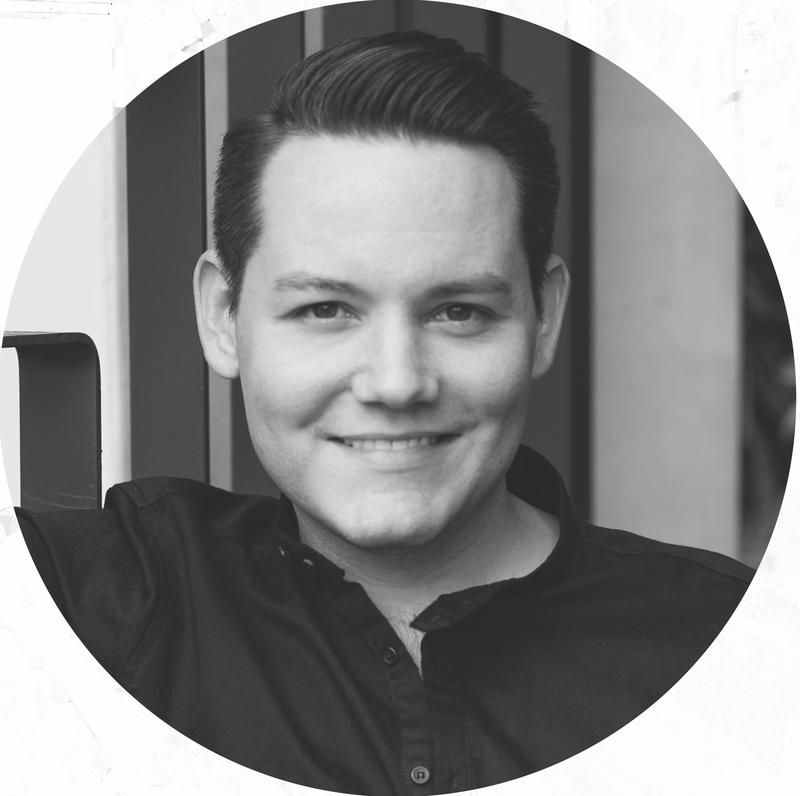 Xander Noori Irvine, California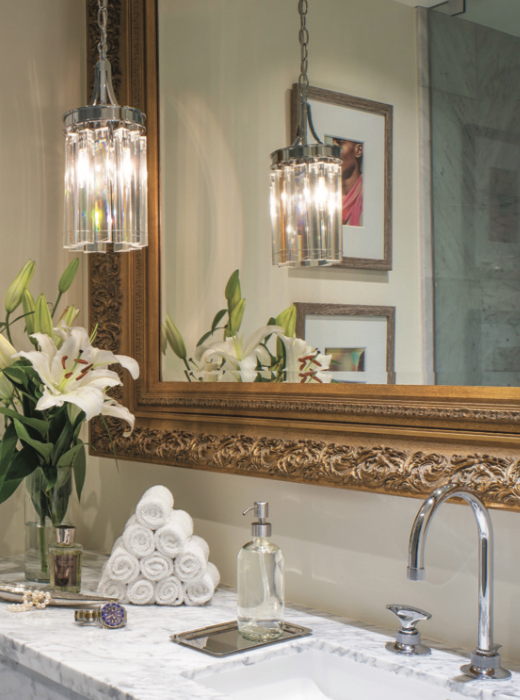 I love the cleanliness and sophistication of an understated powder room, assembled in a spa-like manner and executed in simple materials that speak for themselves—a mini sanctuary.
We design powder rooms not just for our clients, but also for their guests. In this way, although it may be the smallest room in the home, it becomes the ultimate expression of their identity. And although I prefer serene spaces, I believe in creating rooms for my clients that say, "I am who I am through and through," from the ballroom at the pulse of the party to the quietest corridors. I'm working on a powder room complete with Persian marble floors, a Sherle Wagner gold swan wall-mounted faucet and crystal sconces against an all-black backdrop—walls, ceiling and toilet. It may sound over-the-top, but because it is in keeping with the look of the whole project, the room isn't much a statement on its own.
The powder room may seem like the perfect place to go wild because it's small, but consistency is key. Design continuity speaks of steadiness in your character and purity in your home. However bold or elegant, overstated powder rooms that are out of step with the overall space feel like they are compensating for what could have been achieved in the larger scheme.