It's that time of year—boards of directors have gotten a refresh, while a slew of home brands are welcoming fresh talent. As the industry continues to grow, read on for Business of Home's February roundup of new hires in design, manufacturing, media and more.
TO THE TRADE
Lynchburg, Virginia–based leather company Moore & Giles has promoted Adam Shurr to the position of director of marketing, where he will lead the team and oversee strategies.
St. Augustine, Florida–based home furnishings manufacturer Brown Jordan Inc. has named Bernie Guerin as its new chief financial officer. Guerin comes to the role with more than 30 years of business finance experience, most recently having served as COO and CFO at environmental services and waste management provider Clean Earth Inc. At Brown Jordan, he will oversee the company's financial strategies and manage its outdoor living and contract furnishings divisions.
Brown Jordan has also announced that Kris Yates will step up to the newly created position of chief commercial officer, where she will report directly to Gene J. Moriarty, the company's president and CEO. Yates comes to the position from an 18-year tenure with HNI Corporation, where she most recently served as the president of Allsteel Inc. As CCO, Yates will implement strategies for the outdoor brands, direct sales and customer service leadership, and oversee corporate marketing for all brands.
Rocky Mount, North Carolina–based furniture and home decor manufacturer Chelsea House has named Mark Ross as its new showroom designer; he will work with the team headed by creative director Bradshaw Orrell. Ross brings more than 30 years of visual merchandising and product development experience to the role, most recently at Two's Company, where he helped establish five permanent U.S. showrooms.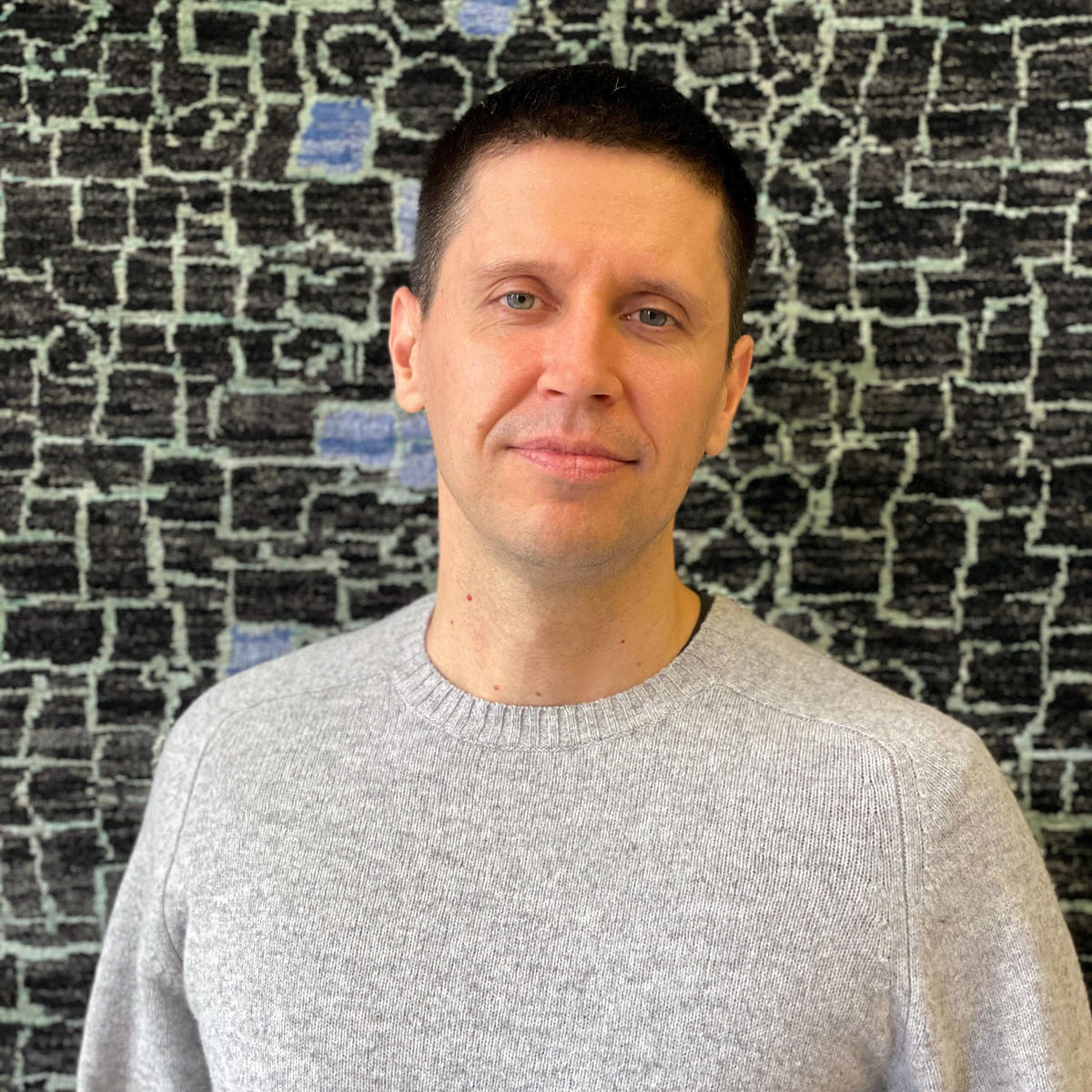 Courtesy of Fort Street Studio
New York–based hand-knotted carpet showroom Fort Street Studio welcomes Rick Feltes as senior sales associate. He will manage clients while cultivating new relationships. Feltes brings more than eight years of experience in the handmade rug industry to the position, having most recently worked for The Rug Company.
Interior surfacing producer Wolf-Gordon has announced the promotion of Michael Loughlin to design director. Loughlin has worked at the company for eight years as its customs lab director and lead designer for wallcoverings and wall protection. In the new role, he will oversee in-house design operations for wallcoverings, wall protection and upholstery textiles.
MEDIA & PR
Here at Business of Home, we're excited to welcome Amy Keiser as our new account director. Keiser joins BOH from Women's Wear Daily, where she most recently served as an account executive, having joined as a digital sales planner in 2014. In her new role, she will manage and grow nonendemic partnerships.
Business of Home has also announced two promotions on its editorial team: Fred Nicolaus has been appointed executive editor and Haley Chouinard has been named managing editor.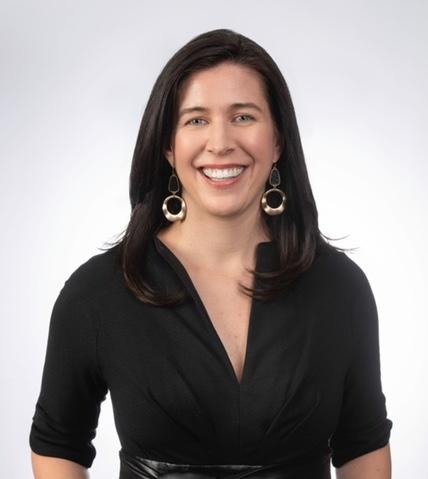 Courtesy of Katie Brockman
After 20 years in design media, publishing veteran Katie Brockman is launching her own business development and advisory firm to provide strategy to brand leaders across the design and luxury sectors. For more than 14 years, Brockman rose through the publishing ranks at Veranda before arriving at Luxe and subsequently The Sandow Design Group, where she most recently served as the company's vice president of corporate sales. Her new firm will continue to work with Sandow as its exclusive media client.
The Consultancy PR announces three new hires: Olivia Taverner and Sarah Day have both joined the firm as PR assistants, while Hannah Mason has joined the firm as senior account executive. Taverner formerly worked for Wagstaff Media and Marketing, where she was an account coordinator, while Day joins the firm with experience as a freelance social media coordinator with NewmKat PR, where she oversaw creation of media content for interior design brands. Mason joins the firm from NJF, the public relations arm of travel and lifestyle marketing agency MMGY Global, where she worked as an account executive.
PR veteran Andrew Joseph has been named public relations director of Hudson One Media, parent company to Aspire and Galerie magazines. As PR director, Joseph will lead communications through promotion, digital content and print opportunities for Hudson One Media partners.
DESIGN & ARCHITECTURE
Interior design duo The Novogratz have appointed John Frierson as president of their brand. He will lead the company's retail and e-commerce business on a global scale. Frierson arrives to the job from retailer Fred Segal, where he began serving as president in 2016. Prior to his work in retail, he founded the Lifestyle Group at licensing group Creative Artists Agency in 2006.
Seattle-based architecture Olson Kundig has announced that five of its architects have been promoted to associate: Christopher Butler, John Hallock, Lindsay Kunz, Gus Lynch and Erica Williams.
Peter Pennoyer Architects welcomes Gregory Gilmartin as a partner. For more than 30 years, Gilmartin has served as design director of the firm, co-authoring two books on New York's architectural history and writing Shaping the City: New York and the Municipal Art Society.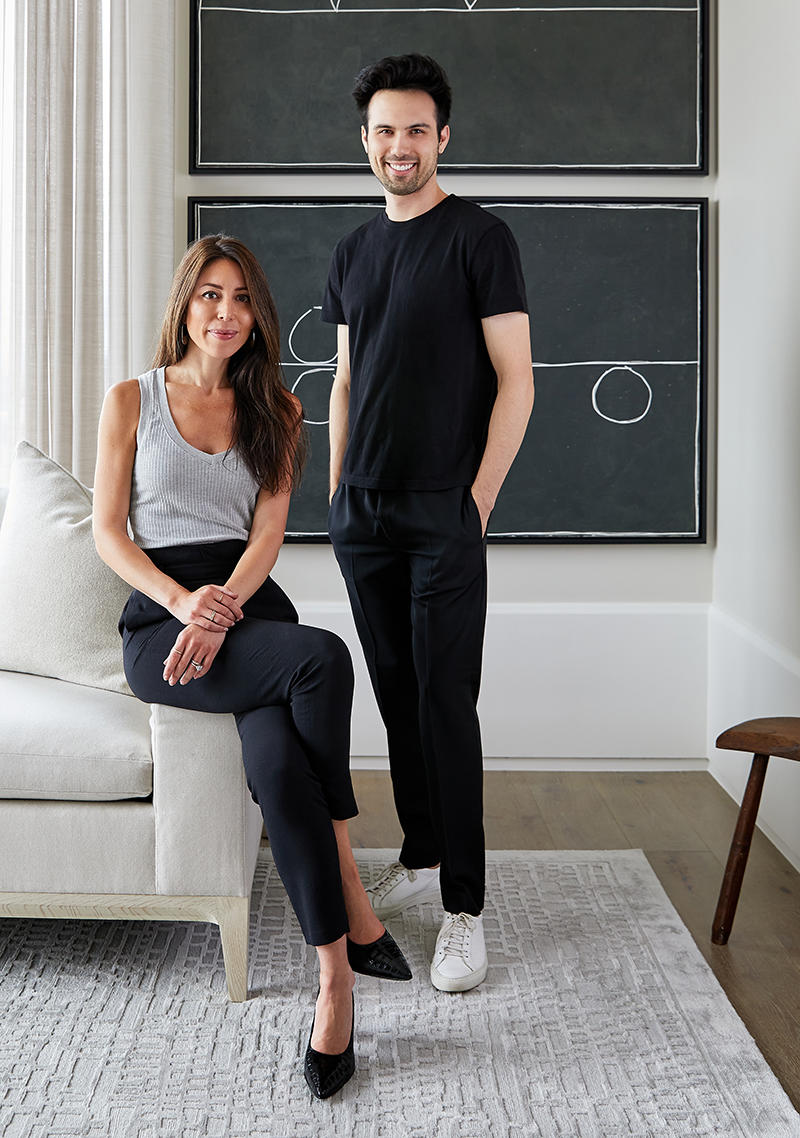 Courtesy of Grisoro Studio
New York–based designer Gabriela Gargano of Grisoro Designs has named her designer and project manager, Kyle McVey, as co-partner of their new joint design practice, Grisoro Studio, after more than three years working together.
Architect and designer Beth Campbell, former CEO of global design firm Wilson Associates, has left the company to start her own firm, Campbell House. Prior to Wilson, Campbell was the executive vice president and head of design for Westfield Corporation, and spent 16 years at Gensler before that. Her new firm will offer full-service design specializing in hospitality, entertainment, corporate, senior living and wellness design.
Design Works International creative director and co-founder Nancy Fire has launched her own eponymous design studio. Nancy Fire Design will specialize in interior design, product development, retail design conceptualization, trend research and color consultation.
Denver-based e-design company Havenly welcomes Tina Sharkey, co-founder and CEO of consumer products company Brandless, to its board of directors. Her addition to the board follows a banner year for Havenly, and her experience driving consumer brand development will inform her work in the position.
ART
Gallery empire Gagosian has named art critic and author Antwaun Sargent as a new director and curator. Sargent joins the company after a decade as a writer and a critic, addressing contemporary issues around identity, desire and representation, bringing those topics to the role through exhibitions, contributions to the gallery's publication, Gagosian Quarterly, and panels and symposiums.
MANUFACTURING & RETAIL
1stDibs chief commercial officer Cristina Miller has left the design marketplace and is now the chief operating officer at Goldbelly, an e-commerce marketplace featuring top food makers, chefs and small shops. Since 2014, Miller shepherded a rebranding and the expansion of the 1stDibs market through her executive leadership.
Stephanie Andino has been appointed as the new chief human resources officer of Crate & Barrel Holdings Inc. Andino has more than 20 years of HR strategy experience, most recently at Victoria's Secret, where she led diversity, equity and inclusion efforts for the company during a period of digital innovation and culture change.
San Francisco–based sleep and furnishings company Idle Group has named Vincent Passanisi as its new head of retail sales for North America, He brings with him more than 20 years of experience in the mattress and furniture industry. Most recently, Passanisi served as vice president of sales for Boyd Sleep; in his new role, he will focus on developing a team to launch brick-and-mortar retail partnerships throughout North America.
Lighting design and manufacturing company Juniper has announced two new appointments: Rodolfo Agrella has been named creative director and Ana Granados has been hired as sales director. Agrella will lead company branding and product design direction in his new role, while Granados will manage design trade relationships, leading global business development for Juniper.
Furniture and mattress manufacturer Raymour & Flanigan has promoted Seth Goldberg to the position of president. Goldberg previously worked as the senior vice president of marketing, e-commerce and information technology, where he helped the company expand into digital platforms. In his new role, he will continue to grow the company's team of associates, enhance in-store shopping and expand its sustainability efforts.
Casper Sleep Inc. has expanded its executive leadership team, naming Charles Liu as its new chief operating officer, Dara Williams as chief people and diversity officer, and George Poulios as vice president of retail, real estate and store development. Liu most recently served as vice president of supply chain for Walmart's e-commerce division, while Williams brings more than 15 years of HR experience with companies like Refinery29, Blue Apron, and Gilt. Poulios brings more than 20 years of omnichannel luxury retail experience to his position, joining Casper from Enjoy Technology, where he was the head of field.
Courtesy of The Rug Company
Luxury direct-to-consumer mattress brand Saatva welcomes Shari Ajayi as its new head of public relations. Ajayi previously managed PR and marketing at Frette and B&B Italia in the Americas, and most recently was The Rug Company's U.S. brand and communications manager.
European home and kitchen company Beko Home Appliances has named Zach Elkin as president of its U.S. division, based out of Bolingbrook, Illinois. With more than 20 years of experience in home industry sales, Elkin most recently served as general manager at Signature Kitchen Suite.
Monogram, a luxury brand under GE Appliances, has named kitchen and bath design authority Richard T. Anuszkiewicz as its new creative director. He will provide strategic design counsel on brand initiatives, including product launches, trade shows and creative campaigns. As part of the new position, Anuszkiewicz will also serve as an ambassador to the Monogram Designer Council.
INDUSTRY ORGANIZATIONS
Kia Weatherspoon has stepped up as director at Council for Interior Design Qualification, where she will deal with the ways that licensure advocates and enhances the interior design profession. "I knew I wanted to do more board service to the profession, progressing the industry," she tells BOH.
The American Society of Interior Designers has named Gary Wheeler as chief executive officer, following his term as interim CEO and continuing his 40-plus-year career in the design industry. In addition to Wheeler's appointment, ASID has named Susan Chung as vice president of research and knowledge, where she will apply her dedicated research to design impact.
International Market Centers has hired Monique Honaman as its new chief human resources officer. She will join IMC's executive leadership team to strategize all aspects of HR. Honaman comes to the position from a 21-year tenure at Incite Strategies Inc., where she was the CEO and founding partner. In her role as CHRO, Honaman will be an active member of IMC's Diversity & Inclusion Network, an internal taskforce of 12 employees across the company's departments and campuses.
The Educational Foundation of the International Furnishings and Design Association has announced its 2021 board of trustees, who will oversee and administer more than $30,000 in annual design-related scholarships and grants. Karen Dzendolet of the New England Chapter has been named chair of the board; Gail Belz of the Virtual Chapter has been selected as past chair/adviser; Kathleen Penney of the Philadelphia Chapter has been chosen as director of resources; Joyce Poynton of the Carolinas Chapter will continue as director of scholarships and grants; and Sarah Fletcher of the New York Chapter will continue as director of communications.
The Sustainable Furnishings Council has announced its incoming 2021 board of directors. Officers for the board include: Abi Sood of Boston-based design brand Avasa as president; Jonsara Ruth, associate professor of interior design at Parsons The New School, as vice president; and Gat Caperton of Berkeley Springs, West Virginia–based furniture dealer Gat Creek as secretary and treasurer. Members beginning three-year terms are: Michela O'Connor Abrams, founder of design consulting firm MOCA+; Nancy Fire, co-founder and creative director of Design Works International; Jennifer K. Harmon, director of business development for specialty interiors at Milliken & Company; Michael J. Hirschhorn, founder and CEO of Mebl Transforming Furniture; and Jason Phillips, vice president and creative director of Phillips Collection.
The U.S. Green Building Council has announced its newly elected members for the 2021 board of directors: Aaron Bernstein, Boston Children's Hospital pediatrician and the interim director for Center for Climate, Health and the Global Environment at Harvard T.H. Chan School of Public Health; Anyeley Hallová, founder of accessibility focused real estate development firm Adre; Ruth Thomas-Squance, director of Field Building at the Build Healthy Places Network; Lakisha Ann Woods, president and CEO at the National Institute of Building Sciences; and Marwa Zaatari, partner at luxury commercial furniture designer D Zine Partners.
The American Home Furnishings Hall of Fame Foundation has elected new officers and board members, including the appointment of its first female board president, Caroline Hipple, president of Norwalk Furniture. Scott Eckman, executive vice president and chief revenue officer of International Market Centers, has been named first vice president; Tyson Hagale of Leggett & Platt has been named second vice president; David Gebhart, CEO of Global Views is the new secretary-treasurer; and Martin Ploy, president of AICO/Amini Innovation Corp., will continue to serve as chairman of the board. Three board directors have been re-elected and begin a new three-year term: FurnitureDealer.net founder and CEO Andy Bernstein, Nebraska Furniture Mart CEO Irv Blumkin, and Prestige Arts & Art Trends president Janet Guy. The new directors are Michael Faus, senior vice president of Carpenter Company; Jeremy Hoff, CEO of Hooker Furniture; and Steve Rusing, president of U.S. sales at Tempur Sealy International.
Harold Hudson, president of Pelham, Alabama–based furnishings manufacturer Summer Classics, has been named chairman of the board for the International Casual Furnishings Association. In this new position, Hudson will promote recovery for ICFA members while working to enhance professional programming and membership.
Homepage image: Shutterstock