Recent years have shown a great increase in the number of interior designers achieving certification in New York State, with 500 certified interior designers (CIDs) and counting. It's a shift that the Interior Designers for Legislation in New York (IDLNY) argues represents an "industry-wide recognition of certification as a worthwhile professional distinction"—not to mention an achievement worthy of celebration.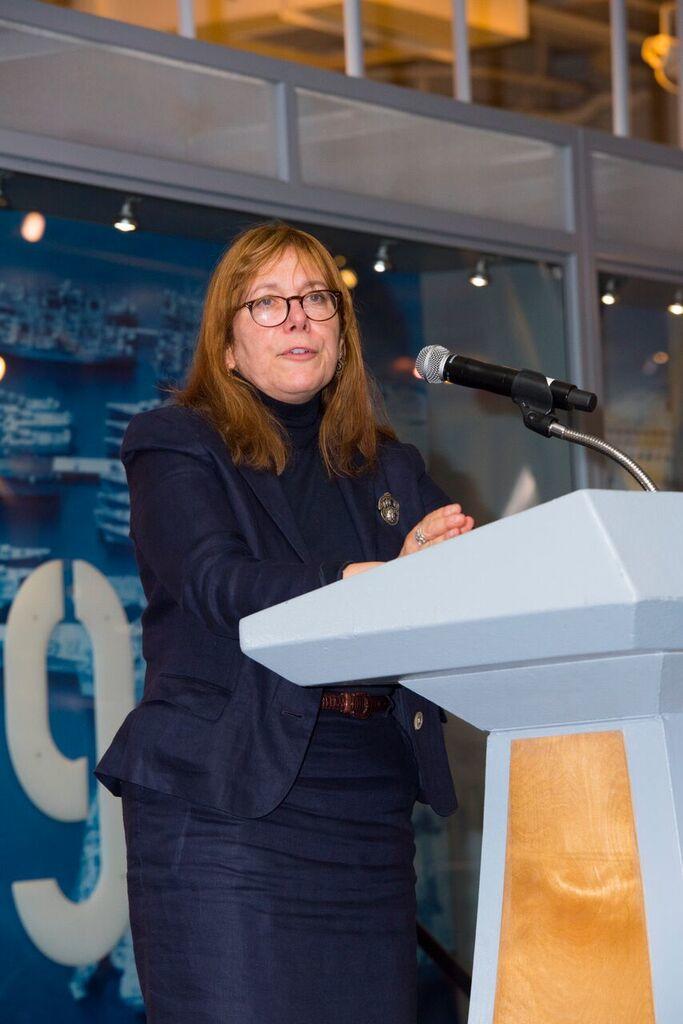 In June, more than 200 interior designers and design advocates gathered at the Intrepid Sea, Air & Space Museum in New York City for the IDLNY's third-annual gala, "An Evening at the Intrepid." The coalition, which was founded in 1984, is dedicated to advancing, promoting and monitoring the right to practice interior design in New York.
One of the mission's leading advocates is Ellen Fisher, vice president for academic affairs and dean of the New York School of Interior Design (NYSID), who was selected as the night's keynote speaker. Fisher has been a longtime supporter of the interior design profession and is a strong proponent of obtaining certification.
"From the very start of my student time at FIT, I always took for granted that I wanted and needed to meet the mark of professionalism, by taking the NCIDQ [National Council for Interior Design Qualification] exam and then applying to be a Certified Interior Designer," she said.
Fisher isn't the only one excited to see the growing number of CIDs. The achievement also recognizes the continued efforts of the IDLNY. Prioritizing education for and representation of interior designers, the coalition has spent the last few seasons focused on the NCIDQ exam, offering a CEU to help inform interior designers on how to become state certified.
Signing off on her keynote, Fisher remarked, "Support IDLNY at events such as this, take the NCIDQ exam as soon as you can, become a Certified or Licensed Interior Designer, and fight for the right to practice and protect the title conferred by education, experience and examination."